In the robust terrains of Afghanistan, where mining is a burgeoning industry, having a suitable and sustainable base is crucial for seamless operations. This is where Karmod steps in with an exclusive offer that reshapes the standard of living and operation within these mining camps. Now is the time to secure your very own Afghanistan mining camp for sale!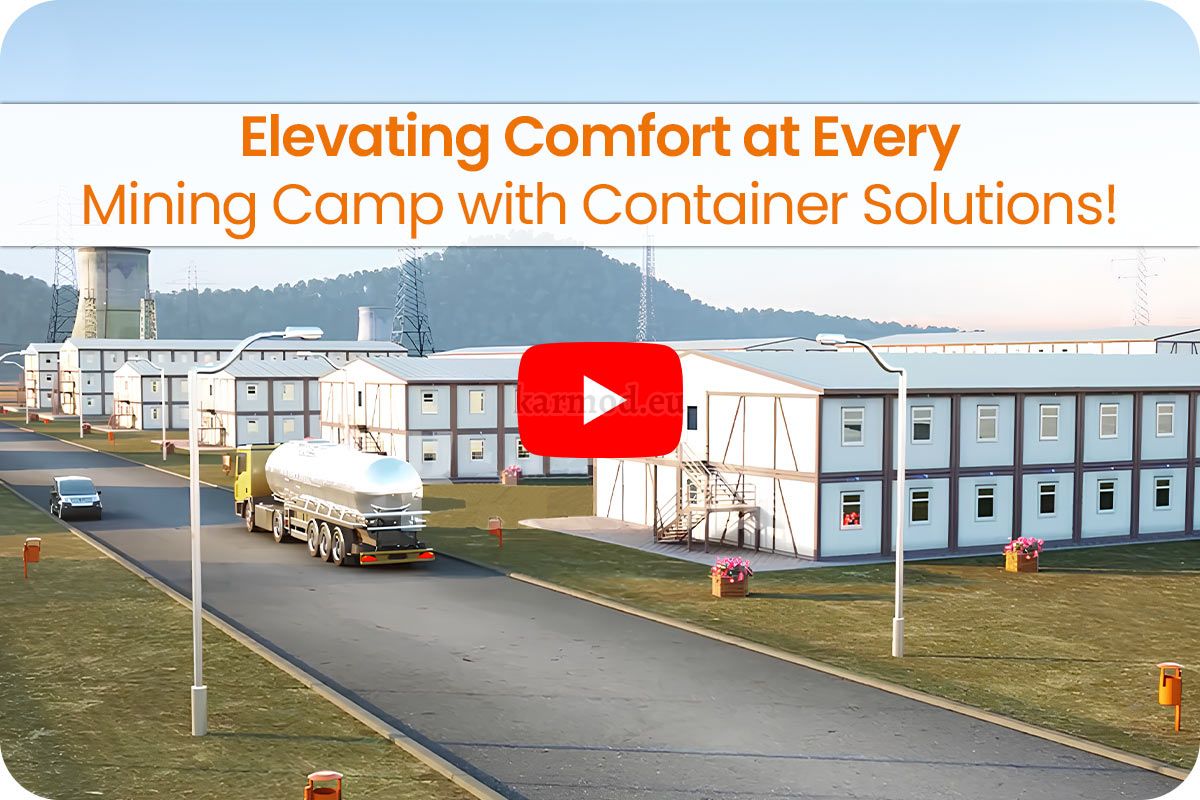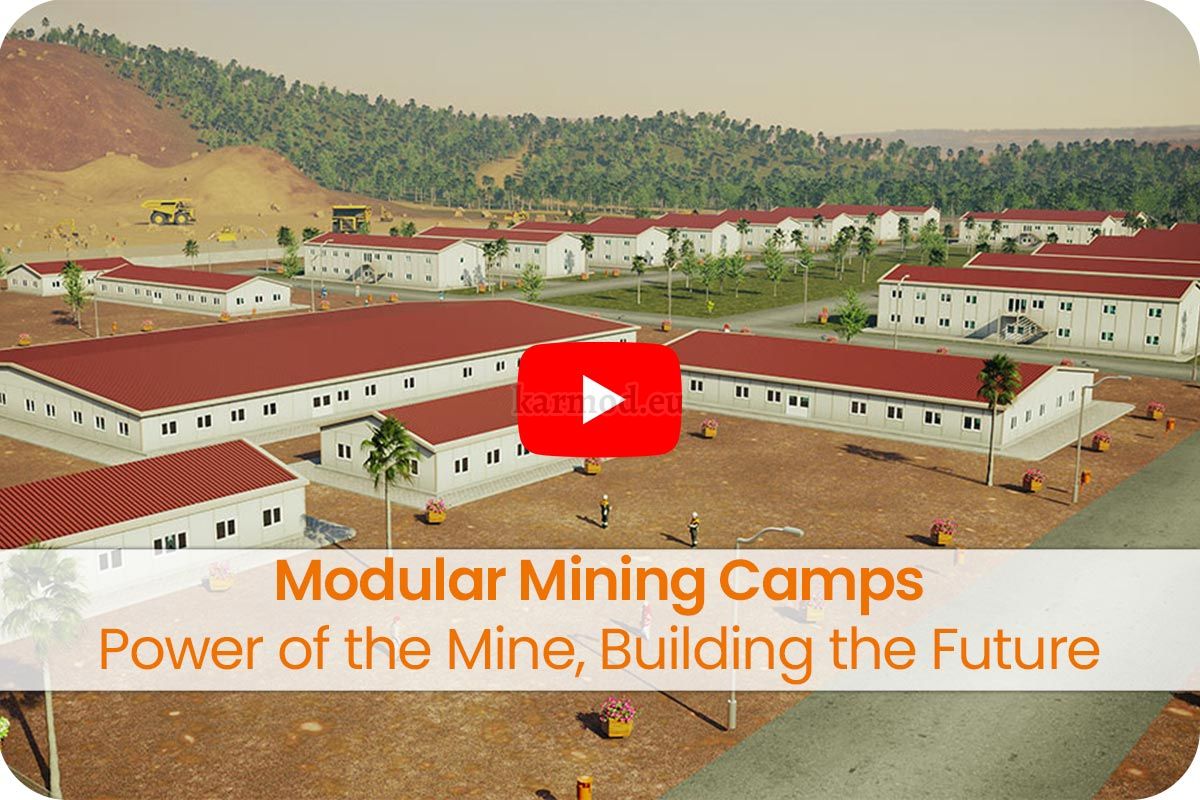 Afghanistan Portable Mining Camp: Step into a world where mobility meets excellence. Karmod's Afghanistan portable mining camp ensures that no matter where the mining operation moves, a high-standard living and working condition moves with it. It's the epitome of flexibility without compromising comfort and safety, making each portable camp a moving haven for every miner.
Afghanistan Modular Mining Camp: Karmod is at the forefront in offering modular mining camps in Afghanistan, ensuring every unit is a masterpiece of innovative design. These are not just spaces; they are carefully crafted environments that prioritize the well-being and productivity of every occupant.
Afghanistan Mining Camp Management: Entrust the management of your mining camp to seasoned professionals. Karmod's comprehensive mining camp management in Afghanistan guarantees that every aspect, from housing to the recreational facilities, runs with clockwork precision, allowing you to focus solely on mining operations.
Afghanistan Mining Camp Kitchen: A nourished team is a productive team. At Karmod, the Afghanistan mining camp kitchen facilities are top-tier, ensuring your team gets nutritious and delicious meals prepared in hygienic and state-of-the-art kitchens. Every meal is a feast designed to fuel the hard work and dedication of every miner.
Afghanistan Mining Camp for Sale: Here's the game-changer - Karmod's exclusive offer to own your Afghanistan mining camp now. It's more than a sale; it's an investment in unmatched quality, relentless support, and innovative designs.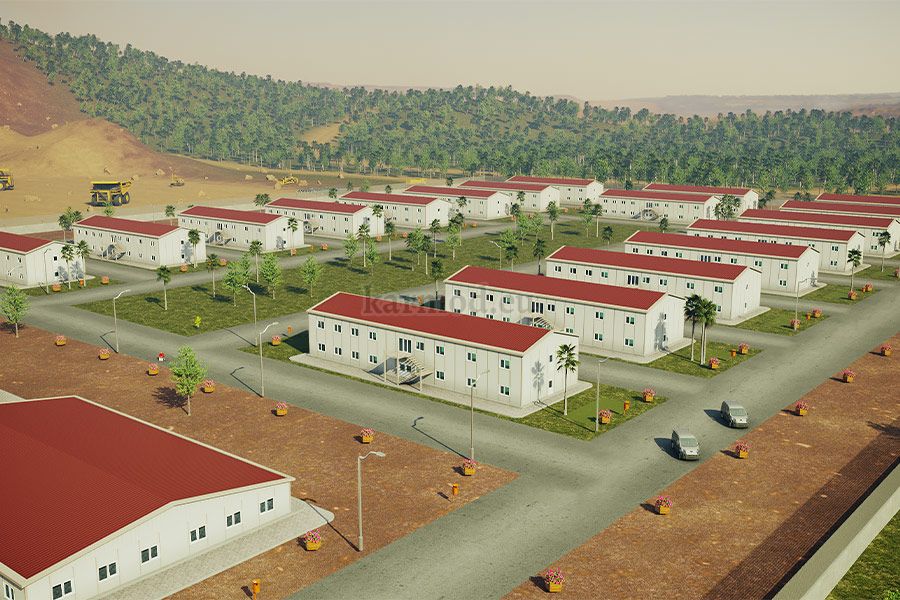 This is not just a camp; it's a next-level living and operational experience for you and your team. Karmod promises not just structures but a thriving, sustainable, and comfortable environment for every mining venture in Afghanistan. Capitalize on this exclusive offer and own your Afghanistan mining camp now with Karmod, where excellence is not just a promise; it's a guarantee.
Luxurious Mining Camp Accommodation in Afghanistan
Experience a new dimension of comfort and luxury with Karmod's superior mining camp accommodations in Afghanistan. In the rugged terrains where mining operations unfold, Karmod understands the paramount need for comfort, safety, and luxury that revitalizes each worker for the demanding tasks ahead. Karmod delivers on its commitment to providing premium living spaces, ensuring that each accommodation unit is not just a place to rest, but a sanctuary of comfort, safety, and luxury amidst the demanding environment of mining sites. This ensures that every worker starts each day refreshed, rejuvenated, and ready for the tasks ahead, bolstering productivity and morale.
Masterful Construction of Afghanistan Mining Camp Buildings
When it comes to the construction of mining camp buildings in Afghanistan, Karmod stands unmatched in its commitment to quality, innovation, and safety. Each building showcases masterful construction, reflecting Karmod's extensive experience and dedication to excellence in every detail. The buildings are not only structurally sound and built to withstand the challenging Afghan climate, but they also feature innovative designs that enhance functionality and efficiency. Each construction project by Karmod is executed with precision, ensuring timely completion without compromising on the superior quality that Karmod is renowned for. The result is a robust infrastructure that stands as a beacon of Karmod's unwavering commitment to excellence in the construction of Afghanistan mining camp buildings.
In each luxurious accommodation and masterfully constructed building, Karmod's signature of excellence, innovation, and commitment to customer satisfaction is unmistakably present, solidifying Karmod's position as a leader in the mining camp industry in Afghanistan. Trust Karmod for a comprehensive, superior, and reliable mining camp solution in Afghanistan. Your mining operations deserve nothing but the best, and Karmod is here to deliver just that.
Elevate Your Expectations with Karmod's Mining Camp Design in Afghanistan
Elevate your expectations as Karmod brings forth innovative and practical solutions with its outstanding mining camp designs in Afghanistan. The company understands the intricate requirements of establishing a mining camp in challenging environments. Therefore, Karmod's designs integrate functionality with unmatched comfort, ensuring that the mining camps are not only robust and resilient but also provide an optimum living and working condition for all individuals on site.
Innovative Solutions: Karmod utilizes cutting-edge technology to create designs that are not only contemporary and stylish but also meet the highest standards of safety and efficiency.
Sustainable Designs: Environmental sustainability is at the forefront of Karmod's design philosophy. The mining camps are designed to have minimal environmental impact while offering maximum comfort and efficiency.
Customizable Options: Karmod offers a range of customizable options to meet specific needs, ensuring that each modular camp aligns with the unique requirements of every client.
Karmod's exceptional mining camp design in Afghanistan seamlessly blends innovation, sustainability, and customization, setting a new benchmark for excellence in the industry.
Unmatched Excellence: Karmod, Your Premier Choice for Afghanistan Mines
When it comes to unparalleled quality and commitment in the mining camp industry in Afghanistan, Karmod stands as the epitome of excellence. Each project undertaken echoes the brand's unwavering dedication to providing only the best.
Quality Assurance: Karmod is synonymous with quality. Every aspect, from construction materials to the final layout, undergoes rigorous scrutiny to ensure the highest standards are met.
Safety First: Ensuring the safety of every individual within the mining camp premises is a priority for Karmod. The construction and design processes adhere to stringent safety protocols.
Customer Satisfaction: Karmod's continued success is rooted in its commitment to customer satisfaction. The team works meticulously to ensure that every project is executed seamlessly, keeping the client's specifications and satisfaction at the forefront.
In the realm of mining camp solutions in Afghanistan, Karmod emerges as the clear choice for those seeking reliability, excellence, and commitment. Trust in Karmod to bring your vision to life, ensuring the success and efficiency of your mining operations in Afghanistan.