In the heart of Algeria's robust mining industry, Karmod emerges as a leader, offering unparalleled solutions that seamlessly blend functionality, comfort, and innovation. Immerse yourself in the exclusive opportunity to own a top-notch Algeria mining camp, ensuring your operations thrive in an environment designed for optimal performance and growth.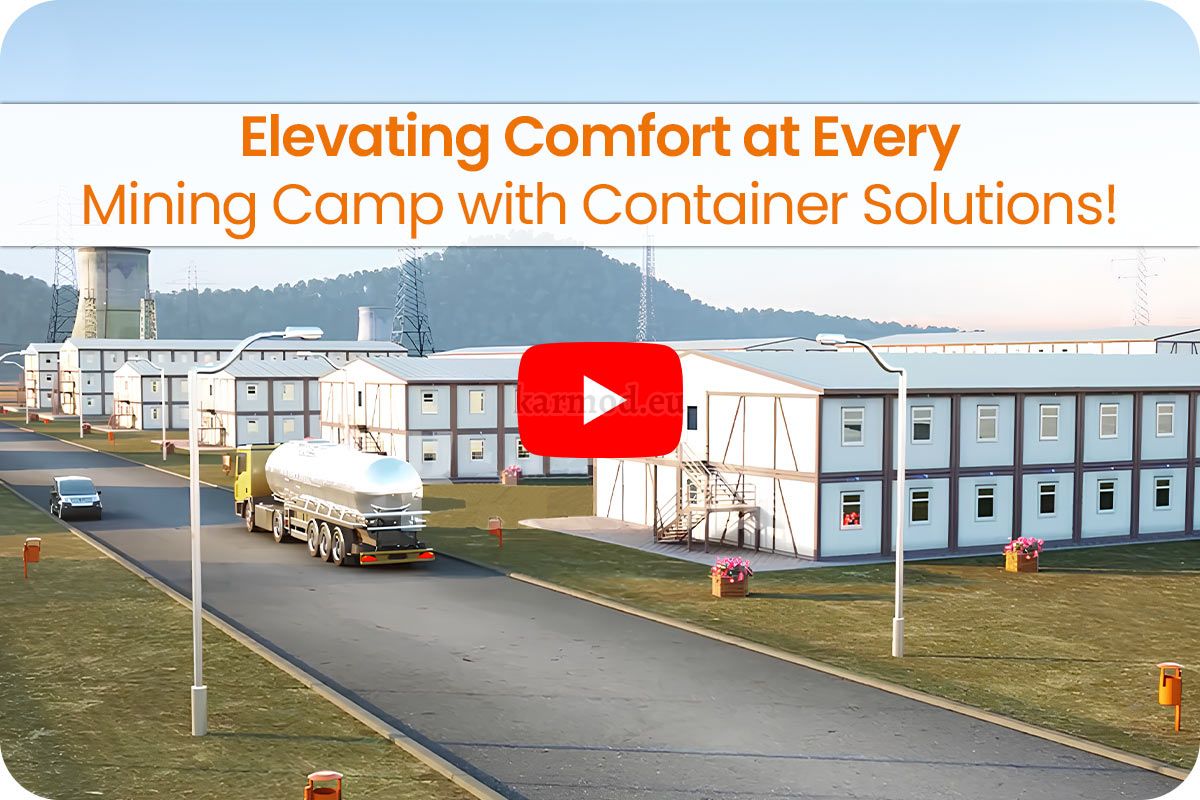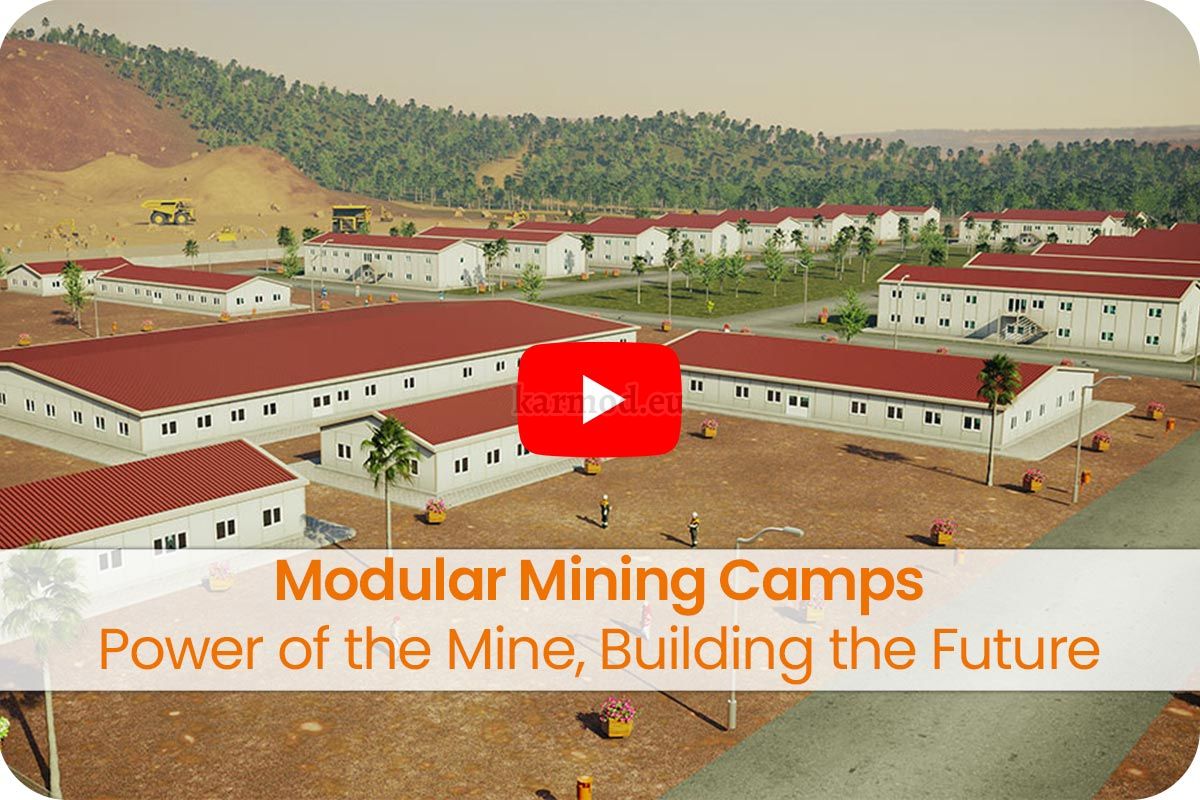 Algeria Portable Mining Camp: Mobility meets excellence with Karmod's portable mining camps. These high-quality structures provide a convenient, efficient, and comfortable living and working environment, ensuring your team's wellbeing while contributing positively to productivity.
Algeria Modular Mining Camp: The future is modular, and Karmod is at the forefront, bringing you cutting-edge Algeria modular mining camp designs. These camps are a testament to flexibility and modernity, ensuring your mining operations are not just current but ahead of the curve.
Management Solutions: With a keen focus on seamless Algeria mining camp management, Karmod ensures every aspect of your camp runs like a well-oiled machine. From logistics to daily operations, embrace the peace of mind that comes with knowing your camp is in expert hands.
Algeria Mining Camp Kitchen: A well-fed team is a happy and productive team. Karmod's Algeria mining camp kitchen solutions are tailored to ensure your team enjoys nutritious and delicious meals in a clean, modern, and efficient environment.
Own Your Camp: This is not just a purchase; it's an investment in quality, efficiency, and the future of your mining operations. Karmod's Algeria mining camp for sale is your ticket to owning a space that is a beacon of modernity, innovation, and exceptional functionality.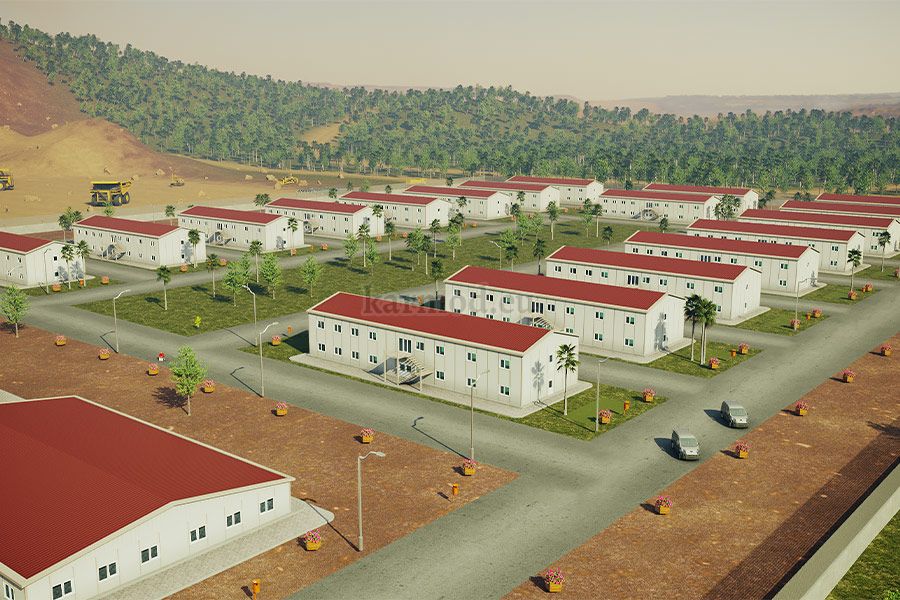 Investing in a Karmod mining camp in Algeria is investing in the future of your mining operations, ensuring not just growth but sustainable and innovative development. Make the choice for excellence, innovation, and a seamless mining operation with Karmod's mining camp solutions. Secure your operation's future; own your Algeria mining camp now with Karmod. Your path to exceptional mining operations in Algeria begins here, where every detail is tailored for optimal performance, safety, and comfort. Welcome to the future of mining with Karmod!
Luxurious Mining Camp Accommodation in Algeria
In Algeria's burgeoning mining industry, the quest for unmatched luxury and comfort within a rugged environment is now a reality with Karmod. Elevate your experience with luxurious mining camp accommodation in Algeria, where no detail is spared to provide an impeccable living and resting environment for your team. At Karmod, we understand the vital role that relaxation and quality living standards play in the overall productivity and satisfaction of your workforce.
Our luxurious mining camp accommodations are thoughtfully designed to be a haven of comfort amidst the tough mining surroundings. They boast state-of-the-art facilities, modern designs, and the unmatched comfort your team deserves. This commitment to luxury and quality does not only retain your existing workforce but also attracts the top talents in the industry to your camp. Your team will appreciate the spacious living spaces, high-quality furnishings, and the attention to detail that characterize Karmod's luxurious mining camp accommodation in Algeria.
Masterful Construction of Algeria Mining Camp Buildings
Beyond just accommodations, Karmod's mastery in construction is evident in every Algeria mining camp building it undertakes. Our commitment to superior construction standards ensures robust, durable, and efficient buildings that stand the test of time, even in the harshest conditions. The masterful construction of Algeria mining camp buildings by Karmod is a testament to our unwavering commitment to quality, safety, and sustainability.
Our construction process employs the latest technologies and materials, ensuring every building not only meets but exceeds industry standards. Karmod's focus on eco-friendly materials and methods means your mining camp buildings contribute to the sustainability of Algeria's beautiful and diverse environment. Our extensive experience in the construction of mining camp buildings ensures each project is completed on time, within budget, and to the highest standards of quality and safety. Experience the Karmod difference – where masterful construction meets innovation and sustainability in Algeria mining camp buildings. Choose Karmod for a commitment to excellence that is visibly evident in every building we construct.
Embrace the future with Karmod's luxurious mining camp accommodations and masterful building constructions in Algeria. Your journey to operational excellence, workforce satisfaction, and sustainable growth starts with Karmod. Trust us to bring your vision to life with expertise, innovation, and a relentless pursuit of excellence.
Elevate Your Expectations with Karmod's Mining Camp Design in Algeria
In the rugged terrains of Algeria where mining forms the backbone of industrial advancements, Karmod stands as a beacon of innovation and robust design. Elevate your expectations with Karmod's incomparable mining camp designs in Algeria, merging functionality with supreme comfort. Forget the conventional, restrictive, and mundane setups that have been the industry's norm. With Karmod, experience a new horizon of thoughtfully designed spaces that prioritize the well-being and satisfaction of your mining crew.
The distinction is in the details. Karmod infuses an innovative touch into every element of the mining camp design, from spacious and airy living quarters to multipurpose communal areas. The incorporation of modern aesthetics combined with practical, efficient design ensures a seamless, comfortable living and working environment. The use of cutting-edge materials guarantees durability, standing steadfast against Algeria's diverse weather conditions, while ensuring the sustainability of every modular camp.
Opt for a mining camp design that transcends the ordinary. Let Karmod's expertise in Algeria pave the path to a harmonious, productive, and serene mining camp atmosphere.
Unmatched Excellence: Karmod, Your Premier Choice for Algeria Mines
In the dynamic sphere of Algeria's mining industry, one name resonates with unmatched excellence – Karmod. As your premier choice for Algeria mines, Karmod embodies perfection, quality, and reliability in every project undertaken. Beyond just providing shelter, Karmod delves deeper to ensure every aspect of your mining camp exudes excellence and efficiency.
Why settle for the ordinary when Karmod offers you a world of extraordinary mining camp solutions in Algeria? Immerse in the assurance of top-tier construction quality, innovative designs, and timely project completion. The tailor-made mining camp solutions are adeptly aligned with your unique requirements, ensuring optimal satisfaction and project success.
Karmod's enduring commitment to excellence, innovation, and customer satisfaction fortifies its position as the leading choice for Algeria mines. Witness your mining project flourish as Karmod elevates every aspect from initial design to final construction, all underlined by unwavering quality and service. Opt for Karmod – where your mining camp vision in Algeria is transformed into a reality marked by unmatched excellence.