Embrace the future of mining with Karmod, offering a phenomenal exclusive deal on Australia mining camp for sale! Now more than ever, the mining industry is seeking innovative and sustainable solutions for their operations. Karmod rises to the occasion with our outstanding Australia portable mining camp options, ensuring every aspect of your project runs seamlessly and efficiently.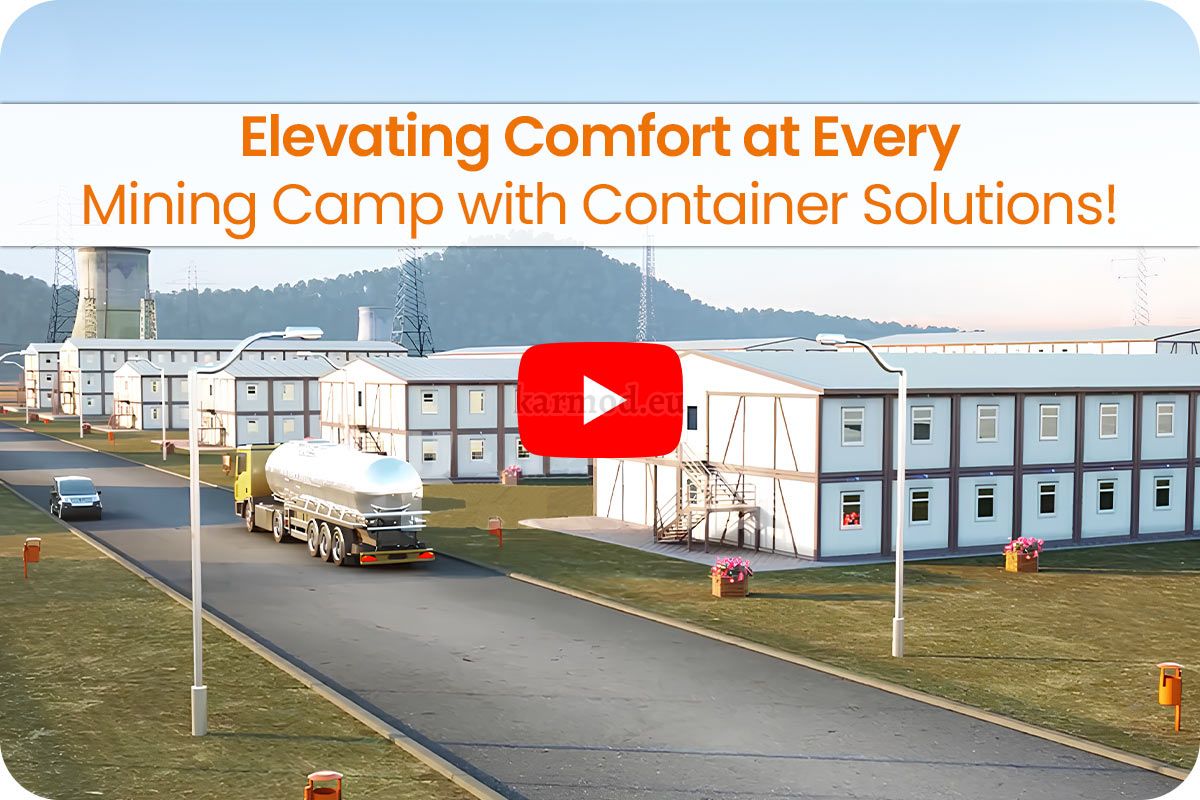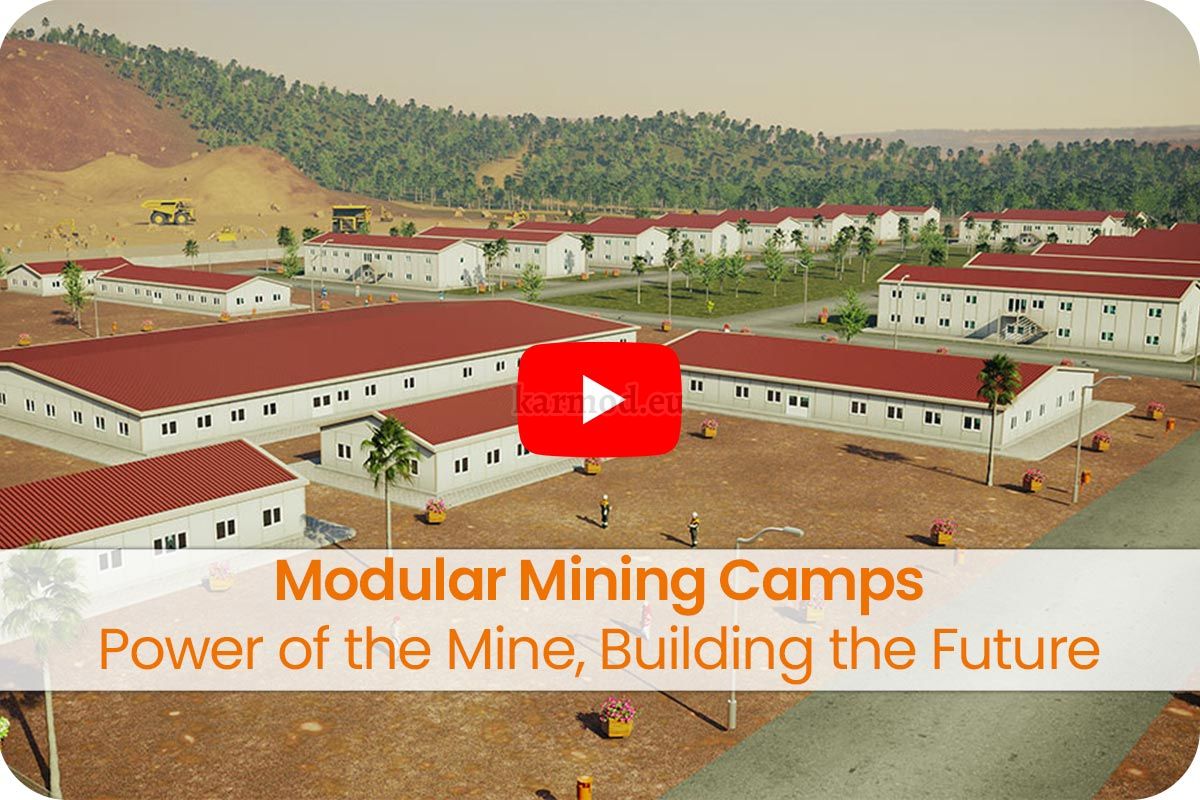 The key features that set Karmod apart in providing superior Australia mining camp management include:
Exceptional Quality: At the core of our offerings, Karmod ensures every Australia modular mining camp is built with utmost attention to quality and detail, meeting and exceeding industry standards.
Customization: Every mining operation is unique, and Karmod comprehends this. We deliver tailored solutions that align with your specific needs, ensuring optimal functionality and efficiency in our Australia mining camp kitchen and other facilities.
Sustainability: Karmod is committed to ensuring that our operations and your mining camps are environmentally friendly, minimizing ecological impact while maximizing operational effectiveness.
Comprehensive Management: Beyond just construction, Karmod offers comprehensive Australia mining camp management, ensuring every aspect of your camp is run with precision and care, leaving no stone unturned for exceptional operational fluidity.
Cutting-Edge Design: Our camps are not just functional but also meticulously designed to ensure the comfort and well-being of every occupant, making Karmod's Australia modular mining camp a haven of productivity and comfort.
Affordability: With Karmod, cost-effectiveness meets excellence. Own your Australia mining camp for sale at competitive prices without compromising on quality and innovation.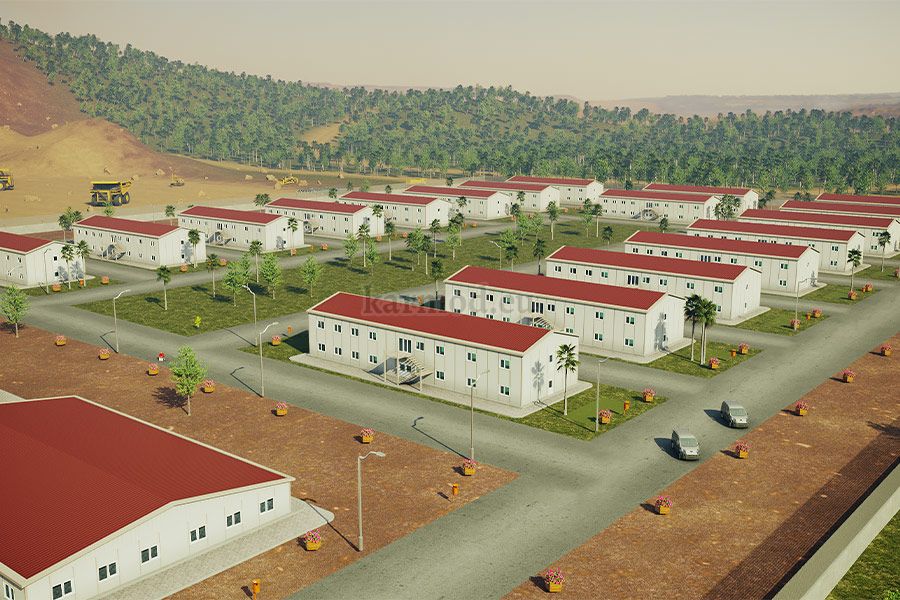 Why settle for the ordinary when Karmod is here to elevate your mining operations? Opt for Karmod's Australia portable mining camp solutions and set the foundation for unmatched success and growth in your mining endeavors. With Karmod, rest assured your mining camp in Australia is in expert hands, dedicated to bringing your vision to life with excellence and integrity. Propel your operations to new heights with Karmod, where innovation, quality, and customer satisfaction reign supreme.
Luxurious Mining Camp Accommodation in Australia
In the rugged terrains of Australia, mining camp accommodation transcends beyond basic shelter needs. Karmod, a leader in providing exceptional solutions, redefines luxury in the remote reaches with its sophisticated designs and unmatched comfort. Each facility is a harmonious blend of modern aesthetics, robust structure, and unparalleled convenience, ensuring every moment spent within the camp's confines mirrors the comfort of a high-end hotel.
Karmod's mining camp accommodations in Australia emanate warmth, safety, and luxury, making every occupant feel valued and cared for. The layouts prioritize personal space and communal interaction equally, ensuring no aspect of mental and physical well-being is overlooked. Comprehensive utilities including cutting-edge Australia mining camp kitchen facilities, ensure the sustenance needs of the team are met with excellence. With a Karmod mining camp, embrace a lifestyle of luxury and comfort, ensuring peak productivity and morale for your mining workforce in Australia.
Masterful Construction of Australia Mining Camp Buildings
Elevate the standards of your mining camp buildings in Australia with Karmod's masterful construction services. At the helm of every project is a team of experienced architects, engineers, and designers dedicated to bringing forth solutions that stand the test of time and elements. The focus extends beyond just utility, encompassing innovative designs ensuring every Australia mining camp building is a hallmark of efficiency, safety, and architectural brilliance.
Karmod applies pioneering techniques and materials to guarantee every structure, from residential units to Australia mining camp kitchen facilities, adheres to stringent quality and safety standards. This precision and commitment translate into mining camp buildings that not only meet the operational demands but also contribute positively to the occupants' overall well-being and satisfaction. Opt for Karmod's masterful construction, where every brick laid and every nail driven echoes the ethos of excellence and reliability, ensuring your mining operations in Australia stand robust and resilient, poised for monumental success.
Elevate Your Expectations with Karmod's Mining Camp Design in Australia
Elevate your expectations with Karmod's intricate and highly functional mining camp designs in Australia. When it comes to creating efficient and comfortable living and working spaces in remote areas, Karmod's expertise is unparalleled. Their in-depth understanding of the unique challenges faced in the harsh Australian environment translates into meticulously planned and executed mining camp designs.
Modular Approach: Karmod harnesses the power of modular camp design to deliver speedy, cost-effective, and environmentally friendly solutions. This approach ensures flexibility, allowing the camp to evolve alongside your project's needs.
Sustainable Solutions: Prioritizing sustainability, Karmod designs encompass efficient energy use and minimized waste, ensuring the camps' operation is harmonious with the delicate Australian ecosystem.
Optimized Layouts: Tailoring every aspect, Karmod's mining camp layouts optimize space for both individual privacy and collective interaction, enhancing the overall living experience for your team.
In Australia, where the terrain can be unforgiving and the locations remote, trust Karmod to deliver a mining camp design that not only meets all operational requirements but exceeds expectations in comfort, sustainability, and functionality.
Unmatched Excellence: Karmod, Your Premier Choice for Australia Mines
Navigate the complexities of setting up mining operations in Australia with a partner synonymous with excellence – Karmod. The firm stands out as a beacon of reliability, quality, and innovation, solidifying its position as your premier choice for Australia mines.
Versatile Offerings: From an extensive range of portable mining camp solutions to comprehensive Australia mining camp management services, Karmod offers a versatile portfolio to meet diverse needs.
Quality Assurance: With a steadfast commitment to quality, every structure from Karmod, whether for accommodation or operations, guarantees longevity, safety, and comfort.
Innovative Technology: Karmod integrates the latest technology in all its offerings, ensuring your mining camp is equipped with cutting-edge solutions, ready to tackle modern challenges effectively.
Choosing Karmod as your ally in Australia's mining landscape translates to opting for unmatched excellence, ensuring your mining venture's smooth operation, and the well-being and satisfaction of your workforce, solidifying the path to sustained success.