Mining operations in Austria have been scaling new heights and the need for reliable, functional, and comfortable mining camps is paramount. Karmod steps into this spectrum, offering tailor-made solutions that transcend traditional limitations. Here's a glance at what's on offer: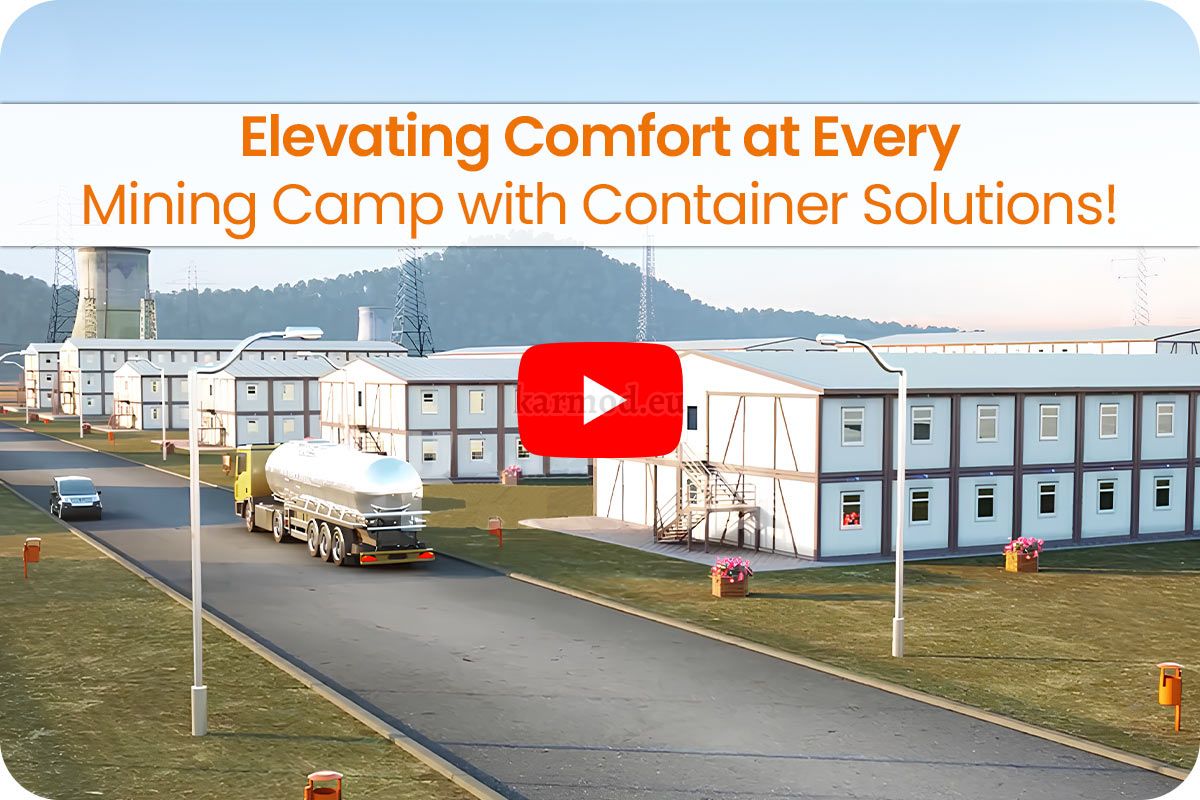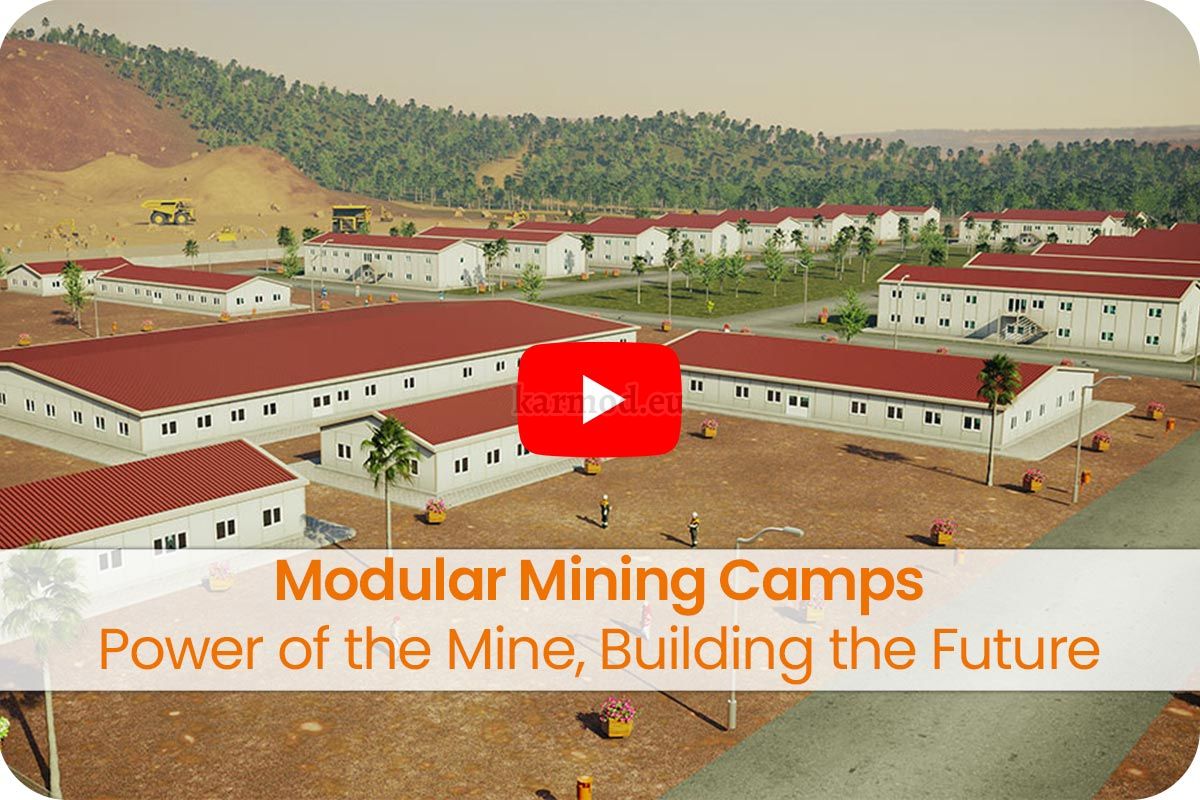 Austria Portable Mining Camp:

Karmod's portable mining camps are designed for mobility and ease of setup, ensuring that the transition into active mining operations is seamless. The portability factor significantly reduces the downtime, aiding in achieving operational efficiency swiftly.

Austria Modular Mining Camp:

The modular design aspect of Karmod's mining camps presents a blend of functionality, adaptability, and quick installation. This design facilitates expansions and modifications, making it a flexible choice for evolving mining operations.

Austria Mining Camp Management:

Effective management of mining camps is crucial for the success of mining operations. Karmod's integrated management solutions ensure that all aspects of the camp run smoothly, from safety protocols to daily operational routines.

Austria Mining Camp Kitchen:

A well-equipped kitchen is vital for maintaining the health and morale of the workforce. Karmod's mining camp kitchens are designed to cater to a large number of personnel, ensuring nutritious meals are prepared and served efficiently.

Austria Mining Camp for Sale:

Karmod's exclusive offer lays down a pathway to own a high-quality mining camp in Austria. With competitive pricing and top-notch quality, this is an opportune moment to invest in a mining camp that encapsulates reliability, comfort, and operational efficiency.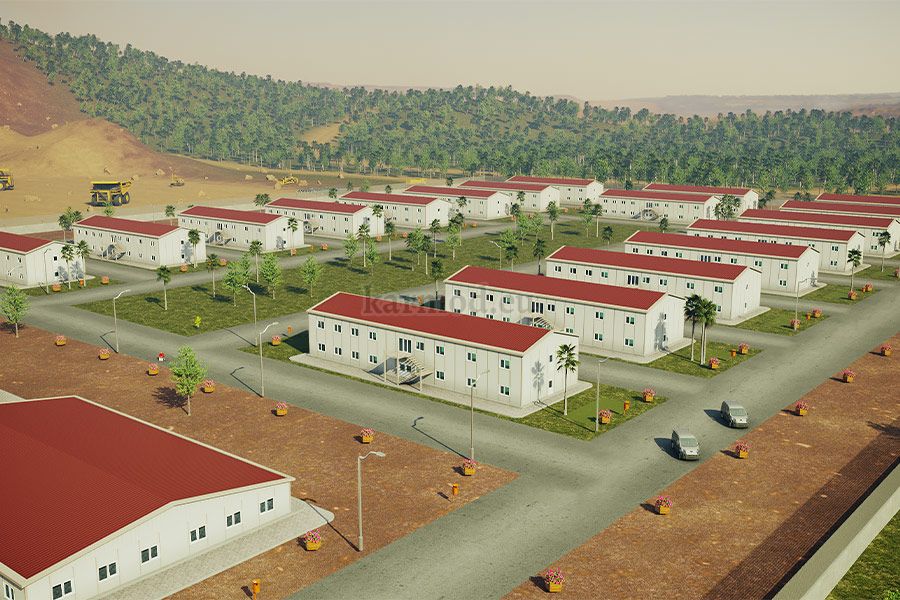 Karmod has significantly invested in understanding the core needs of mining operations in Austria, leading to the development of mining camps that resonate with quality, efficiency, and comfort. Each camp is engineered to withstand the harsh conditions associated with mining locales, while ensuring the welfare of the personnel. Owning a Karmod mining camp is not just about having a functional space, but it's about investing in a solution that serves as a foundation for successful mining operations in the heart of Europe. Make your move towards superior mining operations by seizing this exclusive offer!
Luxurious Mining Camp Accommodation in Austria
In the rugged terrains where mining operations unfold, Karmod sets a different standard by offering luxurious mining camp accommodation in Austria. The pursuit of mineral resources doesn't have to be at the expense of comfort. Karmod's intricately designed accommodations exemplify home away from home, offering a serene retreat after a long day of rigorous mining activities. The essence of luxury is captured in the comfortable bedding, modern furnishings, and a warm, inviting ambiance that soothes the soul. Beyond the aesthetics, every unit is designed to provide optimum privacy, sound insulation, and a sense of personal space which are crucial for mental and physical well-being. Despite the remote locations of mining sites, Karmod ensures that every miner has a cozy corner to rest, rejuvenate, and prepare for the challenges of the next day.
Masterful Construction of Austria Mining Camp Buildings
Mining camp buildings in Austria by Karmod are a testament to masterful construction, designed to endure the harsh conditions of mining sites while providing a safe, comfortable, and functional environment. The construction process is a blend of innovative architectural designs, high-quality materials, and cutting-edge technology. Each building reflects a meticulous attention to detail, ensuring longevity, durability, and ultimate comfort. The construction prowess extends to various types of mining camp buildings including administrative offices, accommodation units, recreational areas, and essential service buildings like medical centers. Karmod employs modern construction techniques ensuring swift assembly and disassembly without compromising on structural integrity. The buildings are not only sturdy but also aesthetically pleasing, creating a conducive work environment that boosts morale, productivity, and overall satisfaction among the mining personnel. In a sector where time is of the essence, Karmod's masterful construction of mining camp buildings stands as a beacon of efficiency and quality.
Elevate Your Expectations with Karmod's Mining Camp Design in Austria
Karmod presents a distinguished approach to mining camp design in Austria, adeptly blending functionality with sophistication. At the core of our design philosophy is a clear understanding of the unique challenges and requirements that come with the mining sector. A modular camp solution by Karmod transcends traditional limitations, offering an outstanding level of flexibility and convenience.
Quality Assurance: Our design features premium-quality materials ensuring durability and longevity even under the harsh conditions of mining environments.
Customization: Karmod's design versatility allows for tailoring of mining camp layouts to meet specific operational needs, promoting efficiency and ease of operation.
Comprehensive Facilities: From sleeping quarters to recreational areas, and administrative offices, our mining camp design encapsulates a full spectrum of facilities necessary for a fully functional mining camp.
Eco-Friendly Approach: Emphasis on sustainable construction and eco-friendly materials is a hallmark of Karmod's design ideology, fostering a greener footprint.
Fast Installation: The modular camp design facilitates rapid deployment, significantly cutting down the setup time without compromising on quality or safety.
Our expertly crafted designs don't just meet your expectations; they aim to elevate them, setting a new standard of what mining camp accommodations can and should be.
Unmatched Excellence: Karmod, Your Premier Choice for Austria Mines
When it comes to providing mining camp solutions in Austria, Karmod stands unrivaled in the industry. Our commitment to excellence is evident in every project we undertake, ensuring that the needs of the mining sector are met with professionalism and innovation.
Proven Track Record: Our long-standing history of successful project completions establishes Karmod as a reliable partner in setting up mining camps with unmatched excellence.
Cutting-Edge Technology: Employing the latest in construction technology, Karmod delivers modern, durable, and highly functional buildings that stand the test of time.
Comprehensive Solutions: Our wide range of services encompass all aspects of mining camp setup, from initial design, construction, to maintenance ensuring seamless operations.
Client-Centric Approach: Karmod engages closely with clients to understand their needs, ensuring delivery of solutions that perfectly align with operational objectives.
Safety First: Prioritizing the safety and well-being of the mining personnel, our designs comply with all necessary regulations and standards, providing a secure living and working environment.
Choosing Karmod for your mining camp needs in Austria means investing in a legacy of unmatched excellence, precise engineering, and ultimate satisfaction.