When it comes to establishing a mining operation in Belarus, having a reliable and well-constructed mining camp is indispensable. It serves as the backbone ensuring that your operations run smoothly and your workforce is well-accommodated. As a discerning stakeholder, Karmod's exclusive offer to own a Belarus mining camp brings a multitude of benefits to the table. Here's a closer look at what Karmod presents: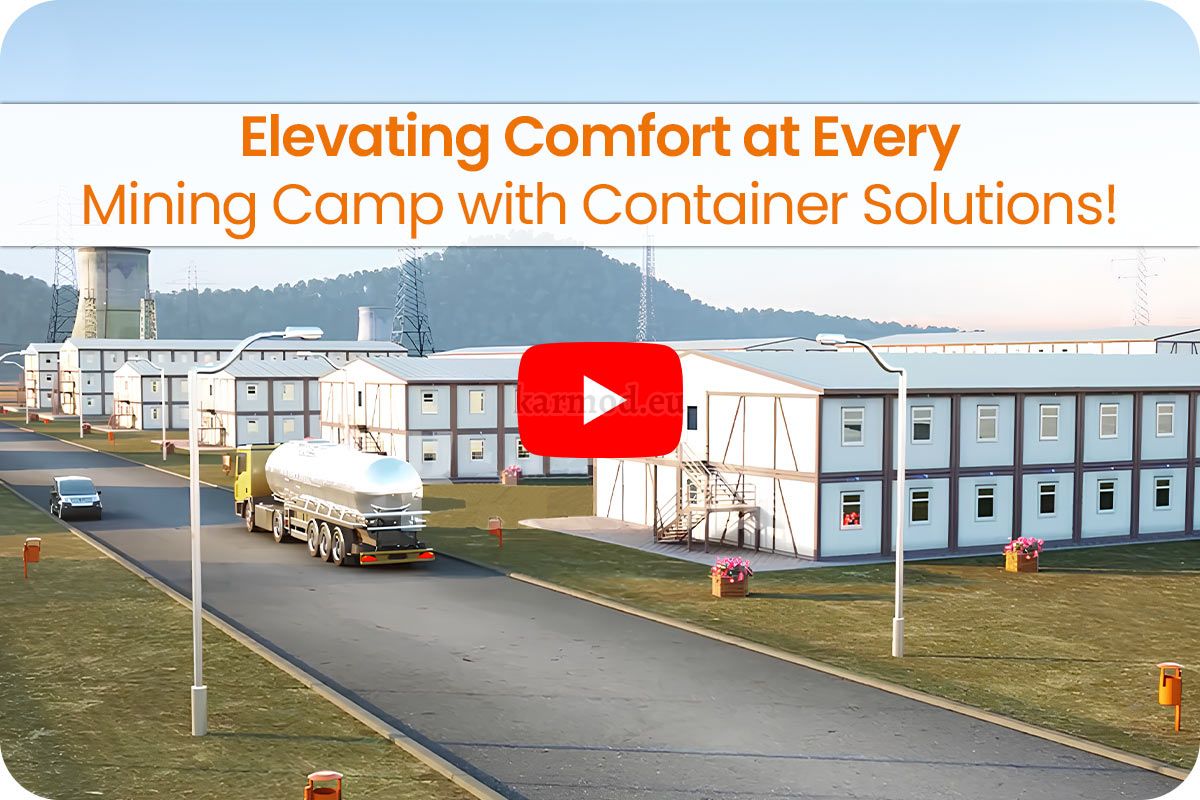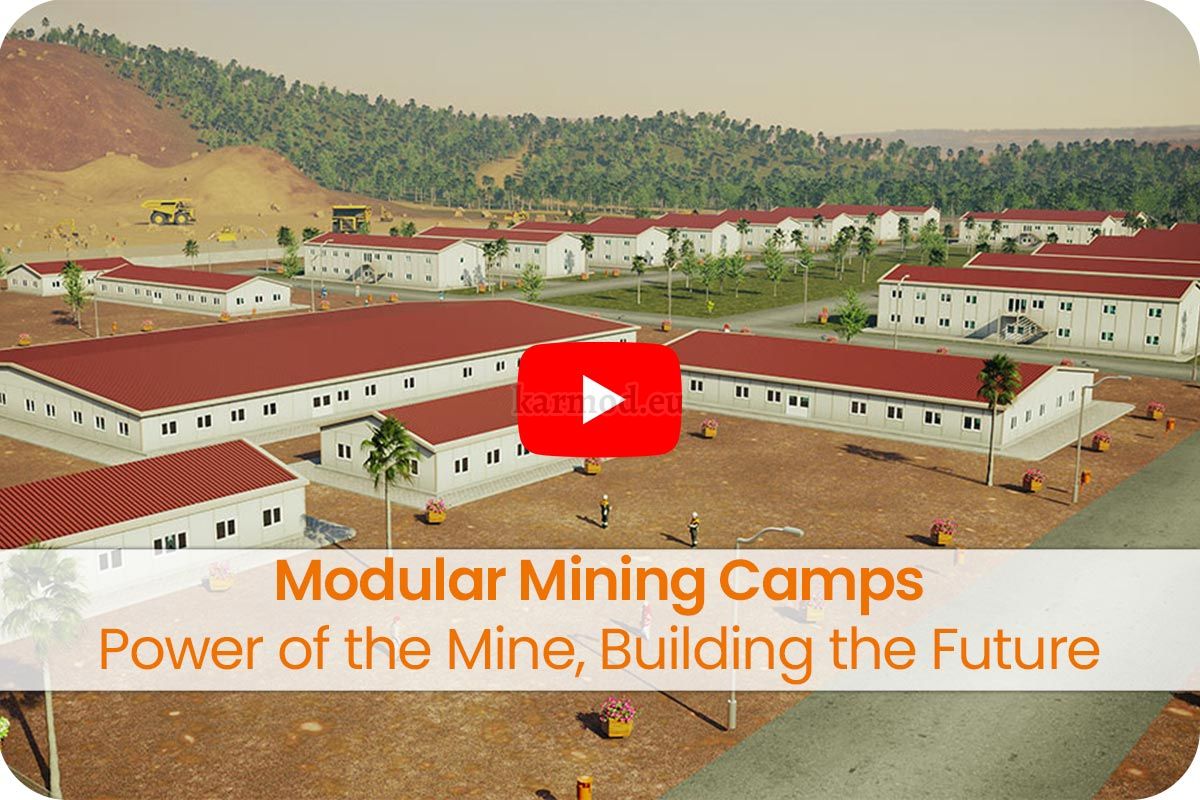 Belarus Portable Mining Camp: Karmod has pioneered in providing portable mining camp solutions that are ideal for the dynamic needs of mining operations in Belarus. These portable units are designed to be easily movable, providing the flexibility needed to adapt to changing project requirements.
Belarus Modular Mining Camp: At the heart of Karmod's innovation lies its modular mining camp designs. These are not only cost-effective but also quick to assemble and disassemble, ensuring that your mining operation can kick-start without any unnecessary delays.
Belarus Mining Camp Management: Effective management is the hallmark of a successful mining operation. Karmod provides adept mining camp management solutions ensuring seamless day-to-day operations. From well-planned layouts to integrating cutting-edge management systems, every aspect is taken care of.
Belarus Mining Camp Kitchen: A well-fed workforce is a productive workforce. Karmod's mining camp kitchens are designed to meet high hygiene and safety standards while providing ample space and facilities to prepare nutritious meals.
Belarus Mining Camp For Sale: This exclusive offer is a golden ticket to securing a mining camp that epitomizes quality, functionality, and comfort. The mining camps for sale are not just structures, but a promise of unparalleled support to your mining endeavors in Belarus.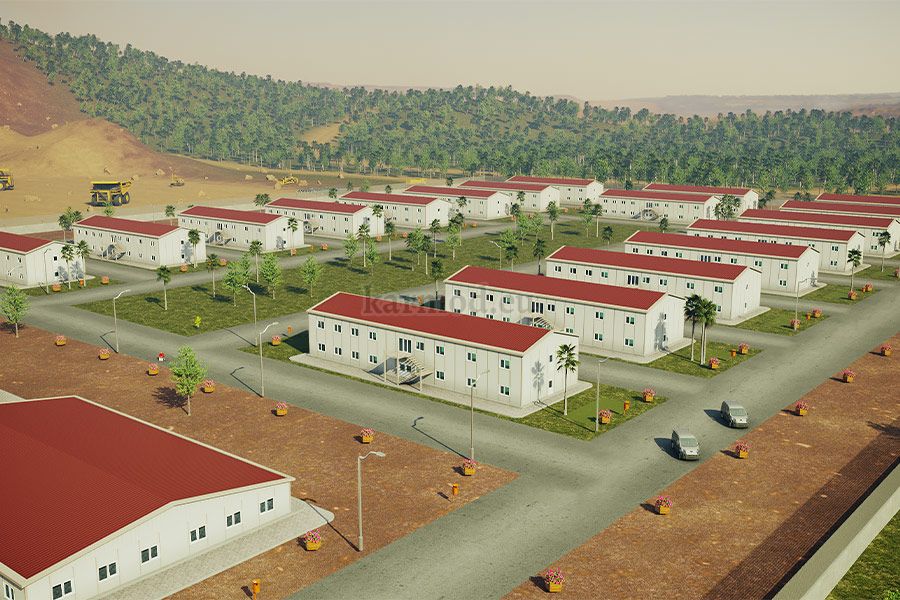 The quality and professionalism embedded in Karmod's services are unrivaled. Owning a Karmod mining camp means investing in a legacy of excellence and a future of unyielding productivity. Make the right choice for your mining operation in Belarus, choose Karmod, and let every day be a step towards greater mining success. This offer is more than just a sale; it's a partnership aimed at fostering growth and ensuring that your mining operations in Belarus thrive amidst the challenges that come your way.
Luxurious Mining Camp Accommodation in Belarus
Venturing into the mining industry in Belarus demands not only a robust operational strategy but also a comfortable living space for the workforce. Karmod steps in with luxurious mining camp accommodation options that are built to provide a home away from home for your miners. Our meticulously designed accommodations ensure that every miner has a comfortable space to rest and rejuvenate after a hard day's work at the mine. With modern amenities, spacious living areas, and a conducive environment for relaxation, our accommodations are more than just a place to sleep; they are a haven of comfort amidst the demanding mining landscape of Belarus. High-quality insulation ensures that the miners are kept warm during the harsh Belarus winters and cool during the summer, while the sturdy construction ensures safety and longevity. Karmod's luxurious mining camp accommodations are not just about shelter; they are about providing a conducive living environment that plays a pivotal role in maintaining the morale and productivity of your workforce.
Masterful Construction of Belarus Mining Camp Buildings
The essence of a productive mining operation lies in the quality of its infrastructure. Karmod, with its rich heritage of masterful construction, provides Belarus mining camp buildings that are a testament to superior craftsmanship and innovative design. Our mining camp buildings are designed to withstand the demanding conditions of the Belarus mining sites, ensuring a durable and safe haven for your operations and workforce. The utilization of cutting-edge construction technologies alongside high-quality materials ensure that every building within the mining camp is robust, functional, and aesthetically pleasing. Moreover, the construction process is streamlined to ensure a swift setup, minimizing downtime and enabling a quicker commencement of mining operations. Karmod's adherence to international construction standards embodies the trust and reliability that comes with every structure within the Belarus mining camp buildings. Investing in Karmod's masterful construction is a forward step towards ensuring the sustainability and success of your mining operations in Belarus.
Elevate Your Expectations with Karmod's Mining Camp Design in Belarus
In the rugged terrains of Belarus's mining zones, creating a sustainable and comfortable living and working environment is paramount. Karmod's mining camp design in Belarus is sculpted to transcend ordinary standards, offering a fusion of innovation, comfort, and durability. Here's how Karmod stands apart:
Modular Approach: Karmod incorporates a modular camp design, which is a trendsetter in creating flexible and scalable living spaces. This modular concept allows for easy expansion and customization to meet the evolving demands of your mining operations.
Sustainable Construction: Embracing eco-friendly construction materials and techniques, Karmod's mining camp design is a step towards responsible mining operations. It's not only about extracting valuable resources but doing so in a manner that is environmentally sustainable.
Advanced Amenities: Karmod ensures that modern amenities are integrated within the camp design. From well-equipped kitchens to recreational areas, every aspect is thoughtfully planned to ensure the well-being and satisfaction of your workforce.
Security and Safety: Safety is a non-negotiable aspect of mining operations. Karmod's mining camp design encompasses robust security features ensuring a safe haven for your employees amidst the challenging Belarus mining terrain.
Cost-Efficiency: Without compromising on quality, Karmod's design is tailored to be cost-effective, ensuring you get the best value for your investment.
Elevate your expectations and experience a mining camp that is built not just to house your workforce, but to boost productivity, morale, and overall operational efficiency.
Unmatched Excellence: Karmod, Your Premier Choice for Belarus Mines
When it comes to establishing a robust and conducive environment for mining operations in Belarus, Karmod emerges as the unparalleled choice. The hallmark of Karmod's service lies in its commitment to delivering excellence in every facet. Here are some compelling reasons why Karmod stands as your premier choice:
Expertise and Experience: With years of industry experience, Karmod has honed its skills to deliver mining camp solutions that are a blend of innovation, quality, and reliability.
Customized Solutions: Every mining project is unique, and Karmod's ability to provide customized solutions ensures that your specific needs are met with precision and professionalism.
Quality Assurance: Adhering to international quality standards, Karmod's mining camp constructions in Belarus are a testament to superior quality and longevity.
Seamless Project Execution: From the initial consultation to the final handover, Karmod ensures a seamless process, ensuring that your mining camp is operational in the shortest possible time.
Post-Construction Support: Our relationship doesn't end post-construction; Karmod provides exemplary after-sales service, ensuring that your mining camp remains in prime condition throughout its lifespan.
Entrust your Belarus mining camp project to Karmod and experience unmatched excellence that propels your mining operations towards success. Your journey towards establishing a world-class mining camp in Belarus begins with choosing Karmod, a name synonymous with trust and excellence in the mining industry.