Embrace the forefront of mining innovation with Karmod, a global leader ensuring you operate with peak efficiency and comfort. Our exceptional Brazil mining camp for sale integrates top-notch Brazil mining camp management solutions, ensuring seamless operations while prioritizing the welfare of your team.
When it comes to a Brazil portable mining camp, Karmod is unmatched in delivering excellence. Our mobile accommodations offer comfort, security, and convenience, ensuring your team is positioned for success in all their operations. These portable facilities are expertly designed to withstand diverse conditions while offering a welcoming, well-equipped environment for your workforce.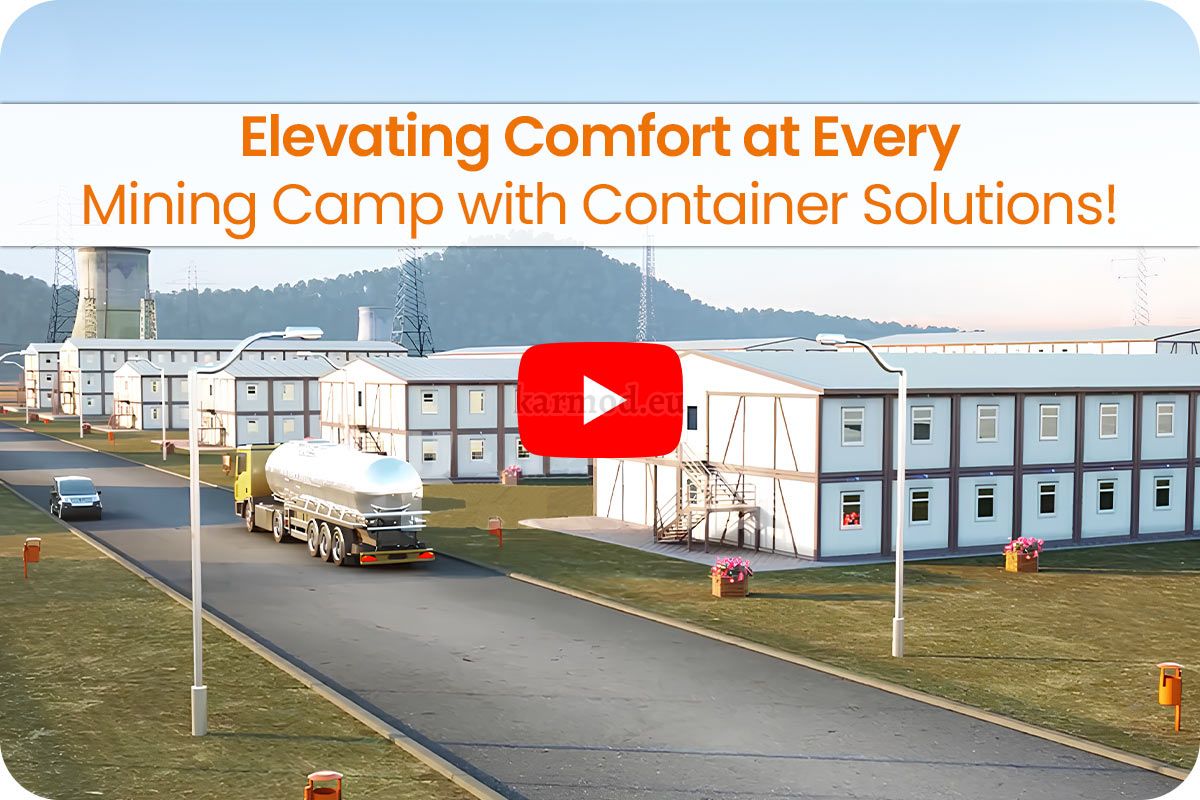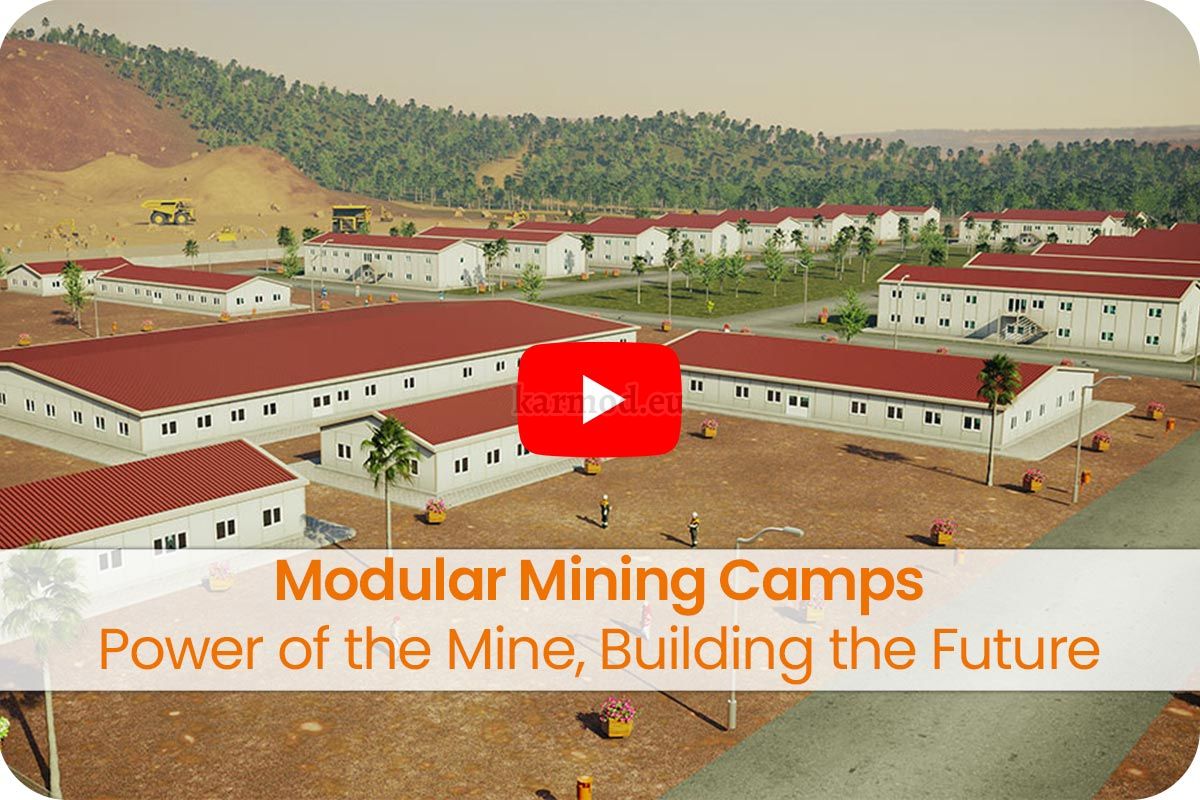 At the heart of our offering is the innovative Brazil modular mining camp. This state-of-the-art design considers every aspect of your operations, from living quarters to workspaces. The modular camp emphasizes flexibility, allowing easy modifications and expansions as your needs evolve. This adaptable approach ensures your operations stay agile and efficient, adapting to the rapid pace of the mining industry.
Prioritizing the holistic experience, our camps feature exceptional Brazil mining camp kitchens. These spaces ensure your team has access to nutritious meals in a well-designed environment, fostering well-being and productivity. Our attention to detail ensures these crucial areas are optimized for efficiency, cleanliness, and ease of use, supporting your team's health and satisfaction.
Karmod is dedicated to exceeding expectations, offering comprehensive support and expertise at every step. Our commitment to robust Brazil mining camp management underpins our entire approach, ensuring smooth, effective operations. This dedicated management support frees you to focus on your core mining activities, confident in the seamless operation of your camp facilities.
In embracing a partnership with Karmod, you gain more than exceptional facilities. You secure a dedicated ally committed to your ongoing success. Trust in Karmod to deliver unmatched excellence for your Brazil mining camp needs, driving operational success and enhancing the welfare of your valuable team.
Karmod's exclusive offer provides a golden opportunity to own your Brazil mining camp now. Elevate your operations with Karmod's unsurpassed quality, innovation, and dedicated support, propelling your mining activities to new heights of success in Brazil's dynamic landscape.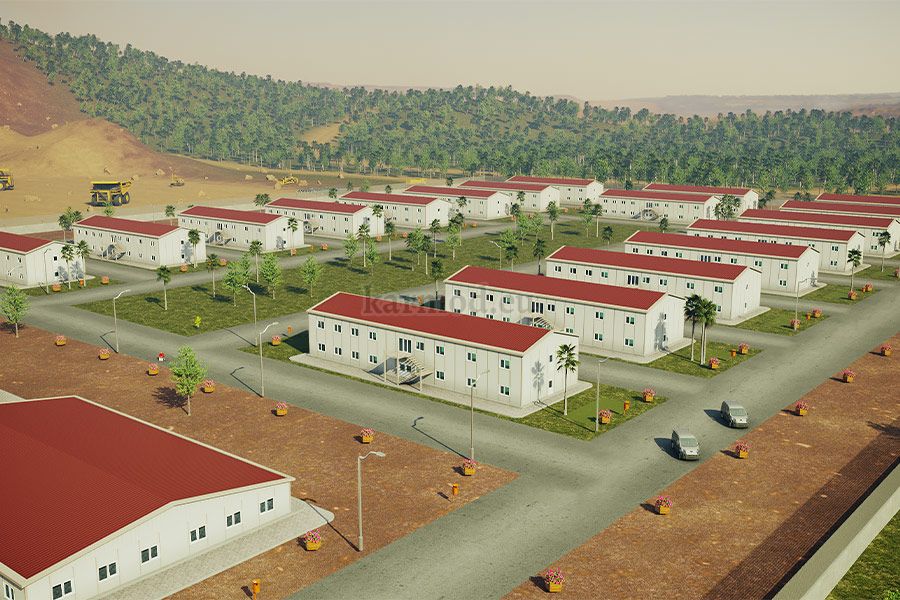 Luxurious Mining Camp Accommodation in Brazil
In the robust terrain of Brazil, where mining activities are at their peak, Karmod stands out as a beacon of comfort and luxury in mining camp accommodation. Beyond the typical expectations of a mining camp, Karmod revolutionizes the experience by offering luxurious accommodations ensuring not just functionality but also the comfort and well-being of every team member on-site. The elegantly designed living quarters are crafted with attention to detail, providing an oasis of comfort in the midst of rugged mining landscapes. Karmod's luxurious mining camp accommodation in Brazil is a harmonious blend of robust design, sophisticated interiors, and modern amenities, ensuring every individual feels valued, cared for, and comfortable, enhancing overall productivity and satisfaction.
Masterful Construction of Brazil Mining Camp Buildings
In the realm of Brazil mining camp buildings, Karmod's expertise shines with masterful construction ensuring durability, safety, and innovation. The structural integrity of each building is a testament to Karmod's commitment to excellence, offering resilient constructions capable of withstanding Brazil's diverse environmental conditions. Beyond mere structures, Karmod's mining camp buildings are thoughtfully designed to enhance workflow, safety, and efficiency. Each construction project is handled with unparalleled attention to detail, ensuring every building serves as a seamless extension of your mining operations. From ergonomic designs to advanced materials, Karmod's masterful construction of Brazil mining camp buildings embodies quality, innovation, and operational excellence, ensuring your mining activities flourish unhindered by infrastructural limitations. Trust in the masterful construction of Karmod to elevate your mining operations in Brazil to a pinnacle of success and innovation.
Elevate Your Expectations with Karmod's Mining Camp Design in Brazil
Elevate your expectations with Karmod, a brand synonymous with exceptional quality and innovative design in the field of mining camp constructions in Brazil. The exceptional mining camp design by Karmod goes beyond the basic, incorporating superior comfort, safety, and efficiency into every aspect. Expect more from your mining camp with Karmod, where every detail is meticulously planned and executed to ensure the utmost satisfaction and operational excellence.
Innovative Design: Karmod's pioneering designs incorporate cutting-edge technology and materials, ensuring not just robustness but also a sustainable and eco-friendly modular camp solution.
Unmatched Comfort: Prioritize the well-being of your team with Karmod's mining camps. Designed for ultimate comfort and efficiency, these accommodations are an emblem of care and consideration.
Operational Excellence: Achieve seamless operations with Karmod's strategically designed mining camps, ensuring smooth workflow, enhanced productivity, and reduced downtime.
Karmod's mining camp design in Brazil is committed to exceeding your expectations, providing unparalleled quality, comfort, and operational excellence in every project.
Unmatched Excellence: Karmod, Your Premier Choice for Brazil Mines
When it comes to mining operations in Brazil, settle for nothing but unmatched excellence with Karmod, your premier choice for comprehensive mining camp solutions. Offering a plethora of benefits and advanced features, Karmod stands out as the epitome of reliability and innovation in the mining industry.
Integrated Solutions: From Brazil mining camp kitchen to management facilities, Karmod provides integrated solutions tailored to your specific needs, ensuring seamless operations and enhanced efficiency.
Safety First: With Karmod, rest assured of the utmost safety standards, with every Brazil mining camp construction complying with global safety norms, safeguarding your team and assets.
Quality Assurance: Rely on Karmod for consistent quality assurance, as it brings together the finest materials, advanced technology, and expert craftsmanship in every project.
Trust Karmod to deliver not just structures, but solutions that propel your mining operations to new heights of success and innovation in Brazil. Your pursuit for unmatched excellence in mining camp constructions ends with Karmod, ensuring every aspect is tailored to perfection, reflecting your commitment to quality, safety, and efficiency.