Mining operations are intricate, requiring robust infrastructure to ensure smooth operations, safety, and comfort for the workforce. Here's where Karmod steps in with an enticing offer to own your Burundi mining camp, crafted meticulously to meet and surpass the industry standards. This exclusive offer is not just about purchasing a mining camp; it's about investing in a facility that epitomizes efficiency, durability, and convenience.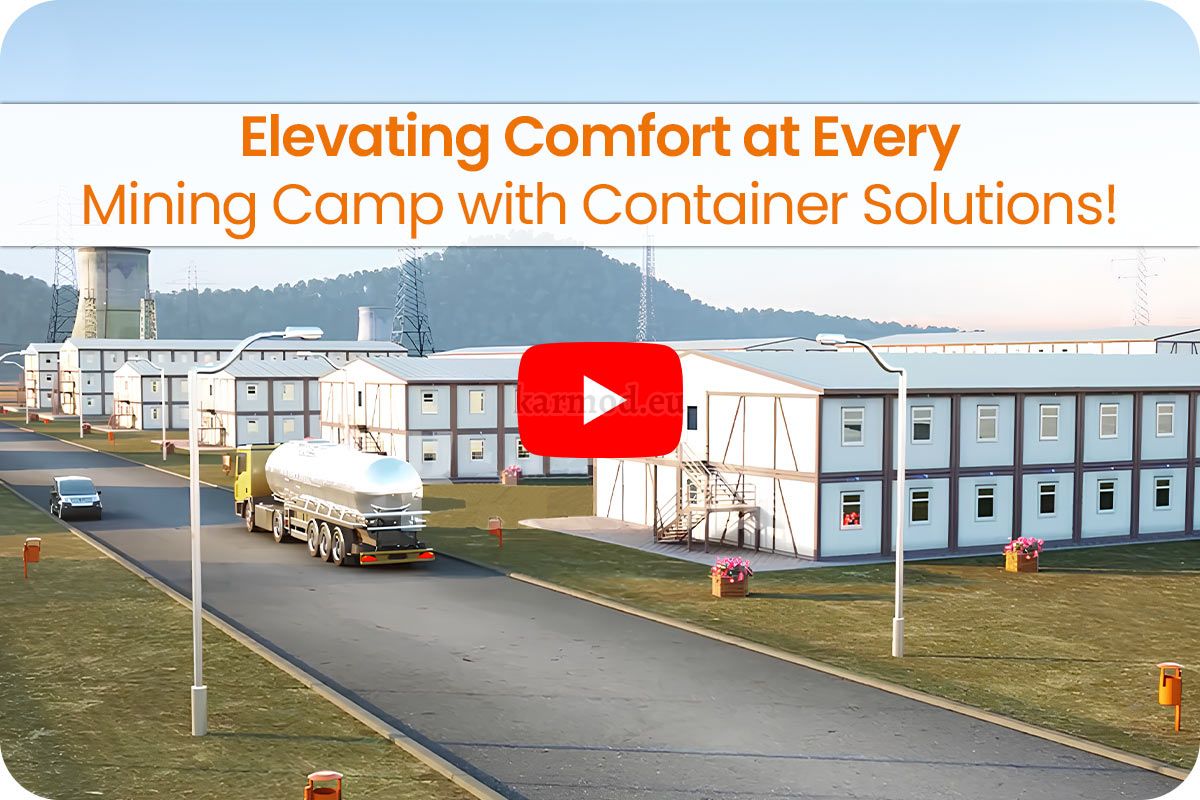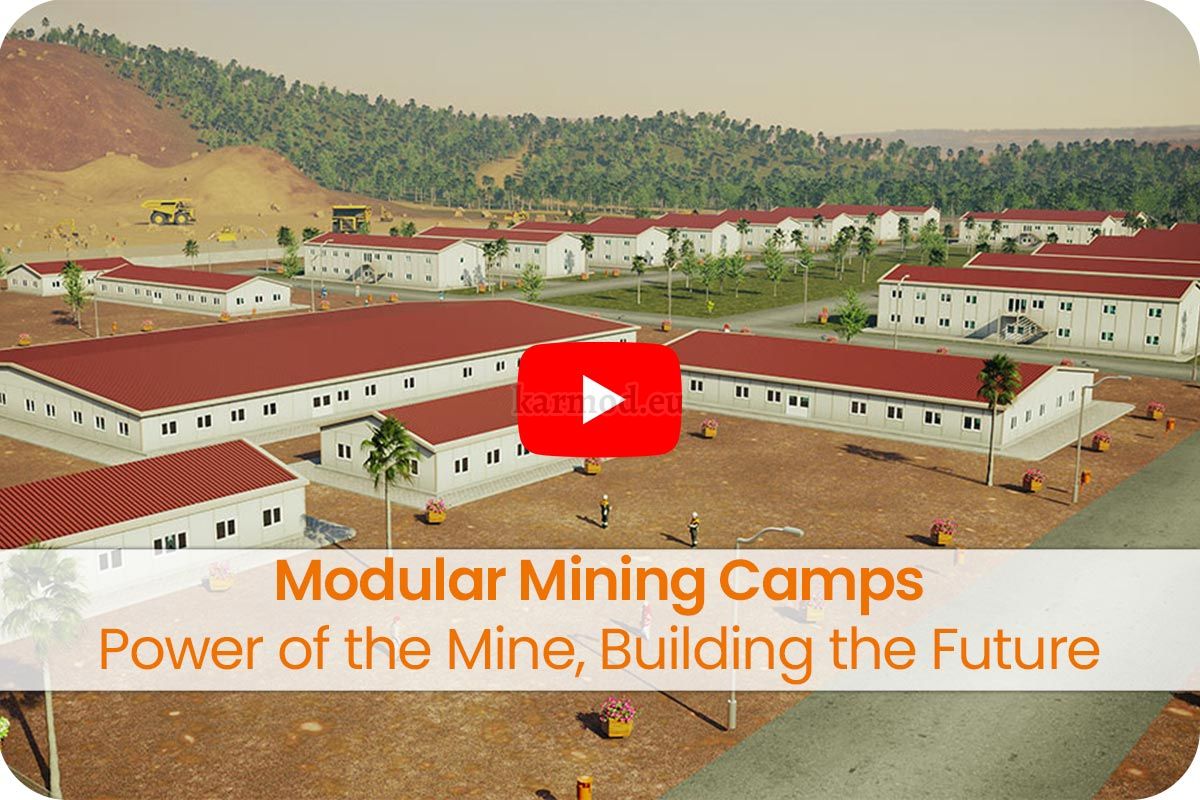 Burundi Portable Mining Camp: Flexibility is key in the mining sector. Karmod's portable mining camps provide the mobility and ease of setup wherever the rich veins of minerals lead your venture in Burundi. The portable camps are designed with modern aesthetics and equipped with all essential amenities, ensuring a comfortable living and working environment.
Burundi Modular Mining Camp: The modular design is the epitome of modern construction, offering rapid deployment and robustness. Karmod's modular mining camps are engineered to provide the ultimate blend of durability and functionality, meeting the diverse needs of mining operations in Burundi.
Burundi Mining Camp Management: Efficient management is the backbone of successful mining operations. The design layout of Karmod's mining camps facilitates seamless management operations, ensuring that every process from accommodation to on-site operations runs like clockwork.
Burundi Mining Camp Kitchen: A well-fed crew is a happy and productive crew. The kitchens in Karmod's mining camps are designed to cater to the culinary needs of the mining personnel, offering modern facilities to prepare nutritious meals that keep the workforce energized.
Burundi Mining Camp for Sale: This is not just a sale; it's an invitation to elevate your mining operations to new heights of efficiency and comfort. Karmod's mining camps for sale offer is an exclusive opportunity to own a piece of excellence, a facility that has become synonymous with quality and reliability in the mining sector.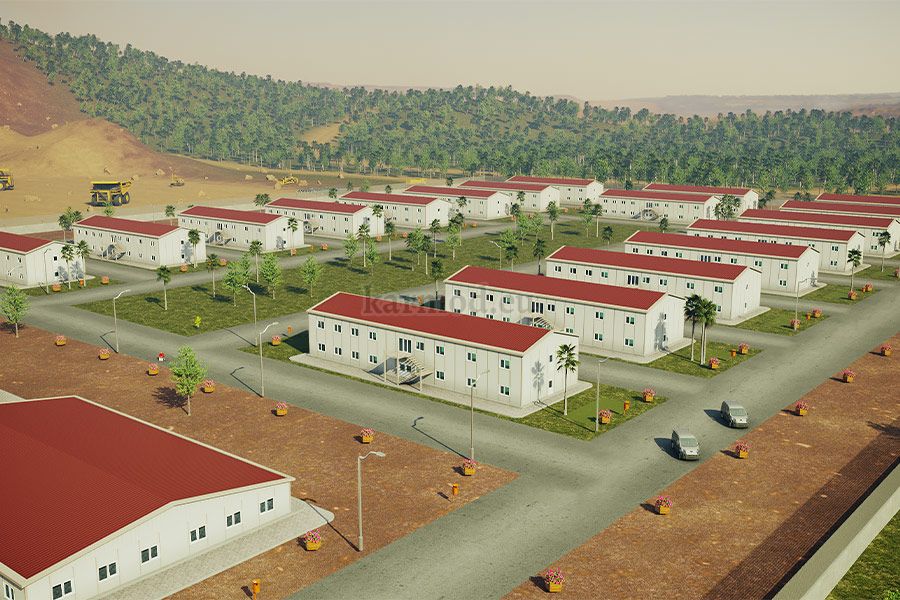 Investing in a Karmod mining camp is a strategic move towards ensuring the success and growth of your mining operations in Burundi. It's a choice to prioritize the well-being and efficiency of your workforce, with facilities that stand the test of time and harsh conditions. This exclusive offer heralds a new era of mining operations, encapsulated in the modern, durable, and well-managed mining camps by Karmod.
Luxurious Mining Camp Accommodation in Burundi
Mining can often be a demanding and rugged venture, which is why providing luxurious accommodation for the workforce is paramount to maintain morale and productivity. Karmod understands this necessity and offers luxurious mining camp accommodation in Burundi. The accommodation units reflect a blend of comfort and modern design, ensuring that miners have a comfortable space to relax and rejuvenate after a day's hard work. With well-ventilated rooms, modern bathrooms, and leisure areas, every aspect of comfort is considered in the design. The aesthetic appeal of the accommodations alongside the functional necessities like sturdy beds, ample storage space, and reliable power supply, transcends the usual mining camp living expectations. By choosing Karmod, you're not just providing a place for your team to rest, but a luxurious abode that enhances their overall mining experience in Burundi.
Masterful Construction of Burundi Mining Camp Buildings
In the heart of Burundi's mining sector, stands Karmod's masterfully constructed mining camp buildings, epitomizing a blend of innovative design and robust construction. These buildings are tailored to withstand the challenging conditions of mining sites while providing a safe and comfortable environment for the workforce. The core of Karmod's masterful construction lies in the utilization of modern architectural designs coupled with high-quality materials. Each building reflects a meticulous attention to detail, ensuring longevity, and functionality. The construction process involves cutting-edge technology which guarantees structural integrity, thus providing a safe and conducive working environment. Furthermore, the designs incorporate sustainable practices, minimizing the environmental footprint. Karmod's mastery in constructing mining camp buildings in Burundi is more than just about erecting structures; it's about creating enduring, efficient, and aesthetically pleasing spaces that meet the unique demands of the mining sector. With Karmod, you are not just getting buildings; you are investing in masterfully crafted establishments that stand as a testament to quality and excellence in the heart of Burundi's mining terrain.
Elevate Your Expectations with Karmod's Mining Camp Design in Burundi
When it comes to setting up a mining camp, design and functionality go hand in hand. Karmod's mining camp design in Burundi is crafted to transcend conventional boundaries, offering a combination of innovation and comfort. Here's what makes Karmod stand out:
Modular Flexibility: Karmod's modular camp designs are revolutionary, ensuring easy installation and re-location. This modular nature offers a practical solution, ensuring that the camp can evolve alongside the project requirements.
Durability: Designed to withstand harsh conditions typical of mining environments, Karmod employs robust materials and construction techniques ensuring longevity.
Customization: Every mining project is unique, and so should be its camp design. Karmod provides tailored solutions that meet the specific needs of your mining project in Burundi.
Comfort and Amenities: Incorporating modern amenities and comfort features is a hallmark of Karmod's design. Comfortable sleeping areas, recreational spaces, and well-equipped kitchens make life on site much more enjoyable for the workforce.
Safety Standards: Adhering to global safety standards, Karmod's design incorporates features like fire-resistant materials, well-ventilated spaces, and secure locking systems.
Karmod's designs not only elevate your expectations but redefine what a well-designed mining camp should embody, setting a new benchmark in the sector.
Unmatched Excellence: Karmod, Your Premier Choice for Burundi Mines
In the realm of mining, the infrastructure forms the backbone of operational success. Karmod, with its legacy of unmatched excellence, emerges as the premier choice for mining camps in Burundi. Here's a delve into why Karmod holds this esteemed position:
Experienced Craftsmanship: Years of expertise reflect in the craftsmanship, ensuring every construction is top-notch and suited to the challenging mining environment.
Innovative Solutions: Karmod's innovative approach tackles the unique challenges faced by mining camps, delivering solutions that are practical, durable, and comfortable.
Customer-Centric Approach: Understanding the client's needs is paramount. Karmod engages in thorough consultations to deliver tailor-made solutions.
Sustainable Practices: Environmental sustainability is a priority. Employing eco-friendly materials and energy-efficient designs, Karmod demonstrates a responsible approach towards construction.
Competitive Pricing: Offering competitive pricing without compromising on quality, Karmod ensures an excellent return on investment.
Karmod's legacy in providing unmatched excellence makes it your premier choice for establishing a conducive, comfortable, and robust mining camp in Burundi, ensuring your project operates smoothly while taking care of your workforce's well-being.