Dive into a world of unmatched sophistication and operational efficiency with Karmod's mining camps now available for sale in Cambodia. Specifically tailored to meet the challenging demands of mining operations, these camps represent a pinnacle of innovation and comfort. This is not just about owning a space; it's about investing in a seamlessly organized, fully-furnished, and well-managed environment that propels your mining project towards success. Here's a glance into what makes this offer an exclusive one: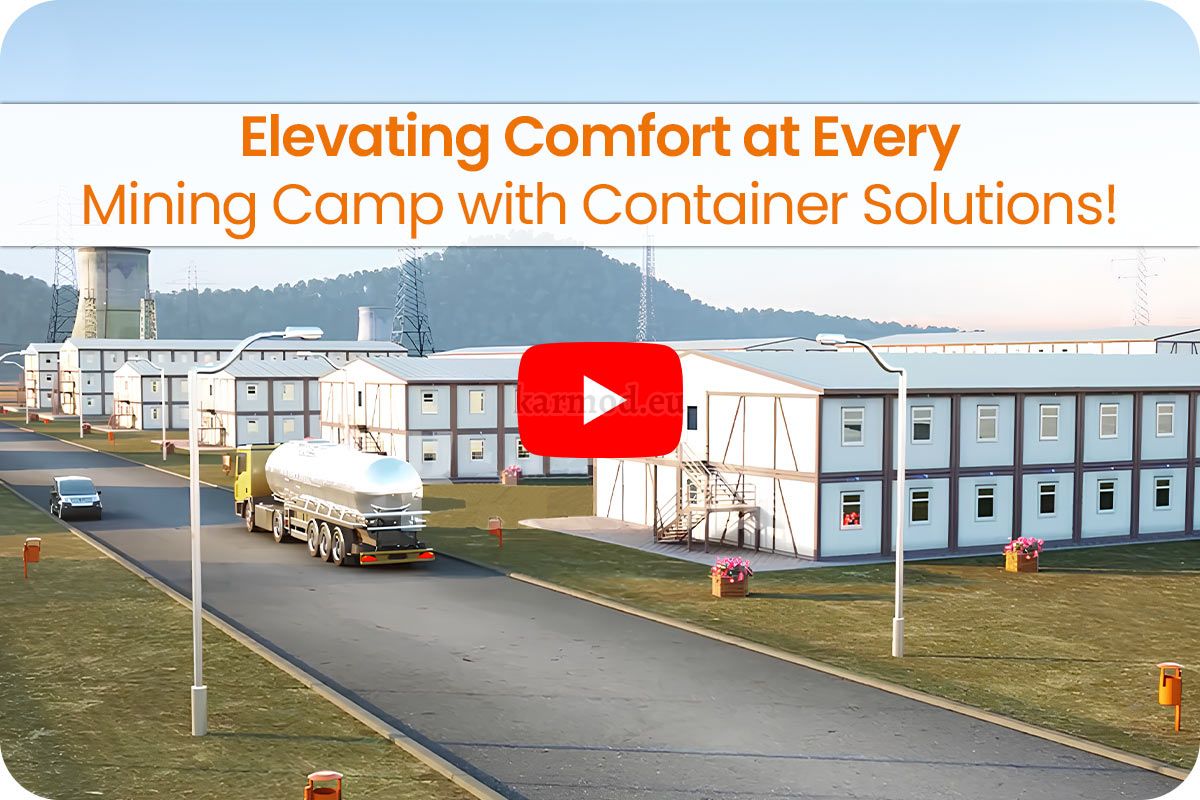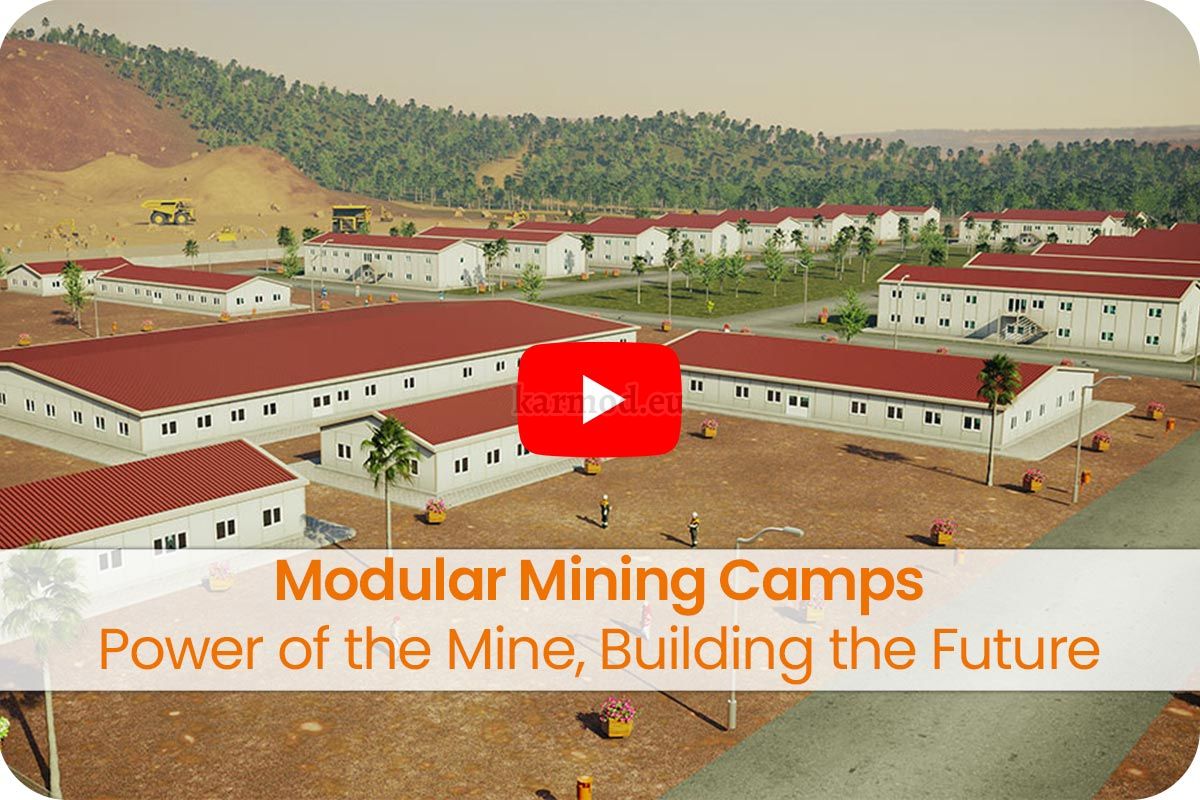 Cambodia Portable Mining Camp: Karmod's portable mining camps offer unparalleled flexibility. The easy-to-assemble structures ensure that setting up your mining operations doesn't have to be a cumbersome process. Each unit is designed with a focus on mobility without compromising on durability and comfort.
Cambodia Modular Mining Camp: Modular construction is at the heart of Karmod's design philosophy. The Cambodia modular mining camps are epitomes of modern, scalable and eco-friendly construction methods. They offer an ingenious solution to spatial constraints while providing ample room for customization to suit your project's unique requirements.
Cambodia Mining Camp Management: Efficient management is crucial for the smooth functioning of a mining camp. Karmod provides a comprehensive camp management system that covers everything from maintenance to security, ensuring a hassle-free operational flow.
Cambodia Mining Camp Kitchen: A well-fed crew is a happy and productive crew. The mining camp kitchens are designed to cater to the culinary needs of your personnel, providing them with nutritious meals to keep them energized throughout their demanding work schedules.
Cambodia Mining Camp for Sale: Now is the chance to own a meticulously designed and well-managed mining camp in Cambodia. This exclusive offer opens up a gateway to enhanced productivity, safety, and satisfaction for your mining crew.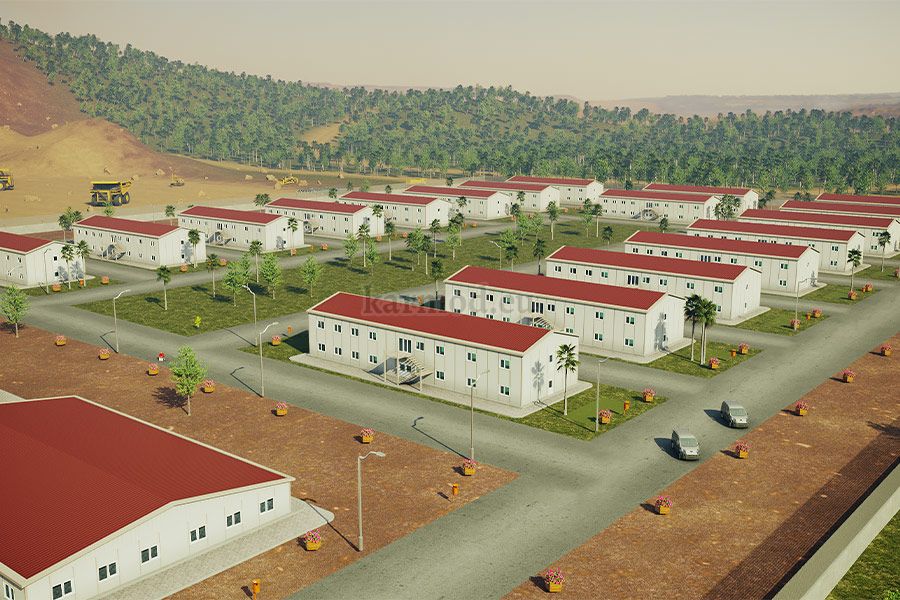 Karmod has sculpted a niche in providing top-notch mining camp solutions, by blending innovative designs with quality materials and superb management systems. The mining camps for sale in Cambodia are a testament to Karmod's unyielding commitment to excellence. Harness the advantage of a well-structured, modern, and comfortable living and working environment that not only meets the industry standards but sets new benchmarks in mining camp construction and management.
Luxurious Mining Camp Accommodation in Cambodia
Discover a haven of luxury amidst the rugged mining terrains of Cambodia with Karmod's mining camp accommodations. Shedding the traditional image of gritty and uncomfortable mining lodgings, Karmod introduces a realm of comfort, convenience, and modern living standards right at the heart of your mining operations. Each accommodation unit is meticulously designed to provide a home-like atmosphere, integrated with modern amenities to ensure a rejuvenating rest after a long day at work. The elegantly designed interiors coupled with functional furniture provide a cozy retreat for the miners, promoting a sense of well-being and camaraderie among the workforce. Safety and hygiene are paramount, with high-quality materials and construction ensuring a safe and clean living environment. With Karmod's luxurious mining camp accommodations, transform the way your workforce experiences downtime, fostering a positive work culture that transcends into enhanced productivity and satisfaction.
Masterful Construction of Cambodia Mining Camp Buildings
Embark on a journey of architectural excellence with Karmod's masterful construction of Cambodia mining camp buildings. The backbone of a successful mining operation lies in its infrastructure, and Karmod is at the forefront of delivering robust, durable, and highly functional mining camp buildings tailored to withstand the harsh conditions of Cambodia's mining regions. Utilizing cutting-edge modular construction techniques, Karmod ensures a quick and efficient setup without compromising on quality and durability. The precision-engineered buildings are a testament to Karmod's expertise in creating spaces that are not only structurally sound but also designed with the end-user's comfort in mind. Every building features modern amenities, efficient ventilation, and optimum space utilization, making them a perfect blend of functionality and comfort. The masterful construction extends to every aspect, including the mining camp kitchens, administrative buildings, and recreational areas, forming a cohesive and well-organized mining camp setup. Trust in Karmod's mastery in construction to provide a solid foundation for your mining operations in Cambodia, pushing the boundaries of what's possible in mining camp construction.
Elevate Your Expectations with Karmod's Mining Camp Design in Cambodia
Unveil a realm of unprecedented comfort, functionality, and aesthetic appeal with Karmod's mining camp design in Cambodia. Break free from the constraints of traditional mining accommodation and embrace a modern, modular approach that's meticulously crafted to meet and exceed the demands of today's mining operations. Karmod's modular camp design not only significantly reduces the construction time but also offers unparalleled flexibility, allowing for easy expansions or reconfigurations as the needs of your mining operation evolve.
Innovative Design: Karmod's design philosophy intertwines innovation with practicality, providing mining camps that are as functional as they are visually appealing.
Modular Construction: Embrace the benefits of modular construction which ensures a quicker, more efficient, and eco-friendly building process compared to traditional construction methods.
Customization: Tailor your mining camp to meet the unique demands of your operation, be it in terms of size, layout, or amenities.
Quality Assurance: With Karmod, rest assured that quality is an integral aspect, not an afterthought. Every unit is built to last, providing a reliable and comfortable haven for your workforce.
Cost Efficiency: Through streamlined construction processes and bulk material procurement, Karmod ensures cost-efficiency without compromising on quality.
Unmatched Excellence: Karmod, Your Premier Choice for Cambodia Mines
In the competitive landscape of mining operations, choosing a trusted and experienced partner is crucial. Karmod emerges as your premier choice for establishing state-of-the-art mining camps in Cambodia. With an illustrious history of delivering exceptional quality and unmatched service, Karmod stands tall as an industry leader.
Proven Expertise: Karmod's proven expertise in the domain of mining camp construction is backed by numerous successful projects, reflecting a legacy of excellence.
Comprehensive Solutions: From initial design to final installation, Karmod provides a seamless, one-stop solution for your mining camp needs.
Highly Skilled Team: Harness the power of a highly skilled and dedicated team of designers, engineers, and technicians who are committed to turning your vision into reality.
Client-Centric Approach: At Karmod, the client's satisfaction is the ultimate goal. Through a collaborative approach, they ensure that every aspect of your mining camp is in sync with your expectations and operational requirements.
Adherence to Standards: Karmod's stringent adherence to international standards of safety, quality, and sustainability makes it a formidable choice for discerning clients in the mining sector of Cambodia.
Explore the boundless possibilities and elevate your mining operations to new heights of success and satisfaction with Karmod's impeccable service and masterful execution. The route to unparalleled mining camp excellence begins with choosing Karmod as your trusted partner.