In the rich expanse of Canada's diverse terrain, Karmod stands out as a beacon of innovation and quality in providing top-notch mining camp solutions. Karmod's extensive range of Canada portable mining camp options is meticulously designed to meet the multifaceted needs of mining operations. The seamless integration of cutting-edge design and unmatched functionality ensures that your mining personnel experience the ultimate in comfort and efficiency.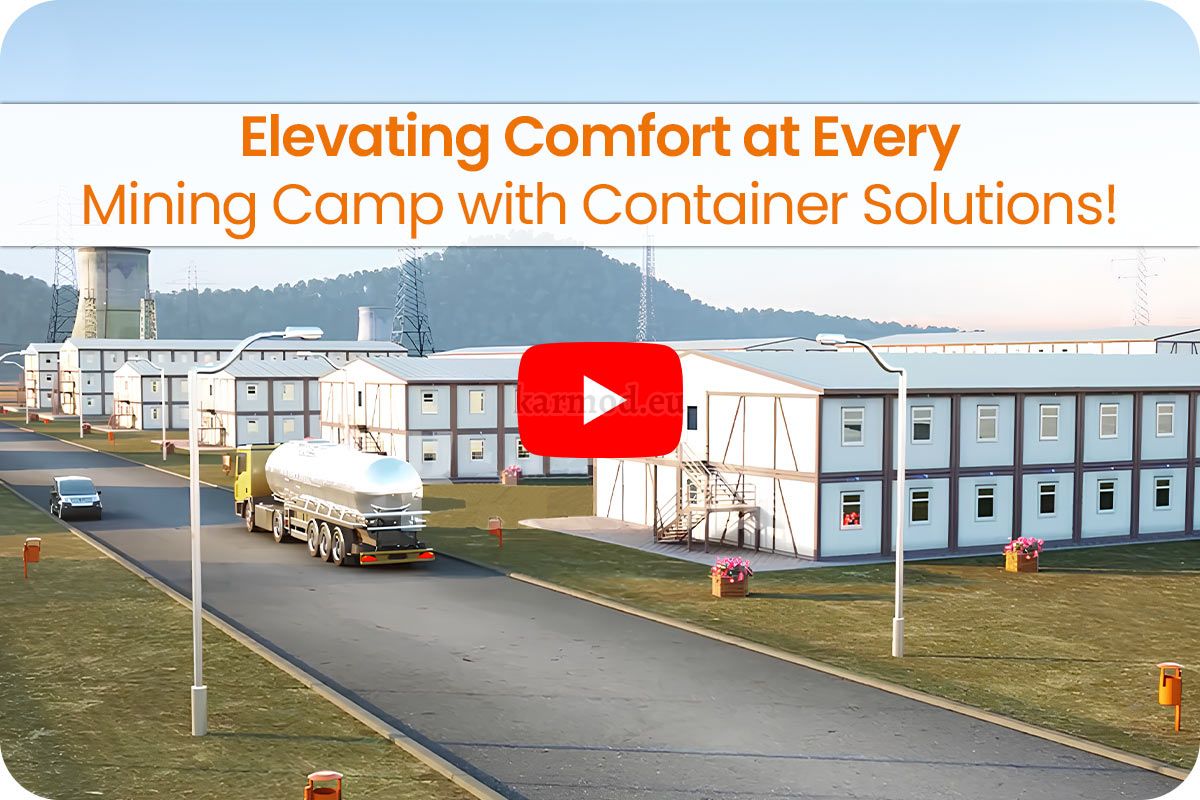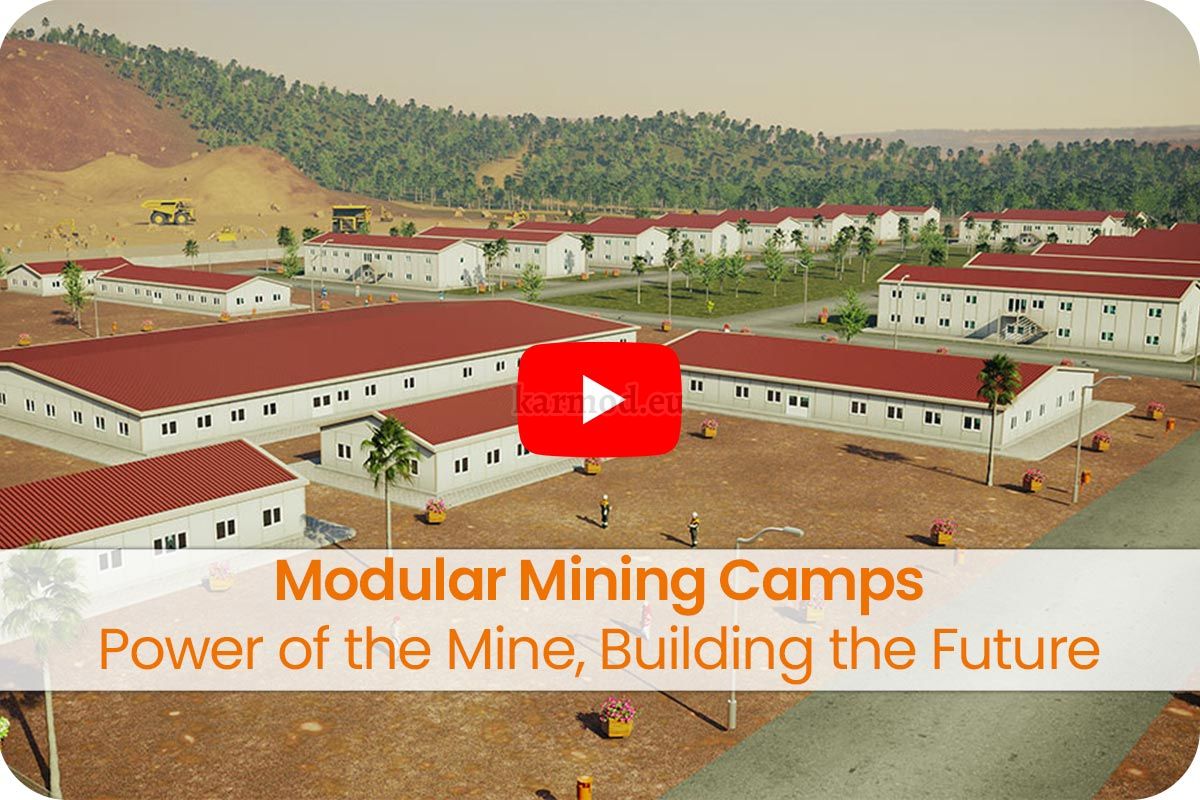 Karmod goes beyond just offering shelter by providing Canada modular mining camp solutions that are a blend of innovation, flexibility, and sustainability. Their modular designs are not only environmentally friendly but also provide ease of scalability and customization to meet the growing demands of your mining operations. This unique approach to Canada mining camp management ensures that your projects stay on schedule without compromising the welfare and productivity of your mining staff.
Key Features of Karmod's Mining Camp Solutions:
Customizable Layouts: Tailored to meet your specific needs, ensuring optimal utilization of space and resources.
Integrated Facilities: Comprehensive solutions including state-of-the-art Canada mining camp kitchens, ensuring your staff is well-nourished and ready for the challenges ahead.
Sustainable Practices: Eco-friendly materials and designs that reduce the carbon footprint of your mining operations.
24/7 Support: Unmatched customer service ensuring smooth and uninterrupted operations.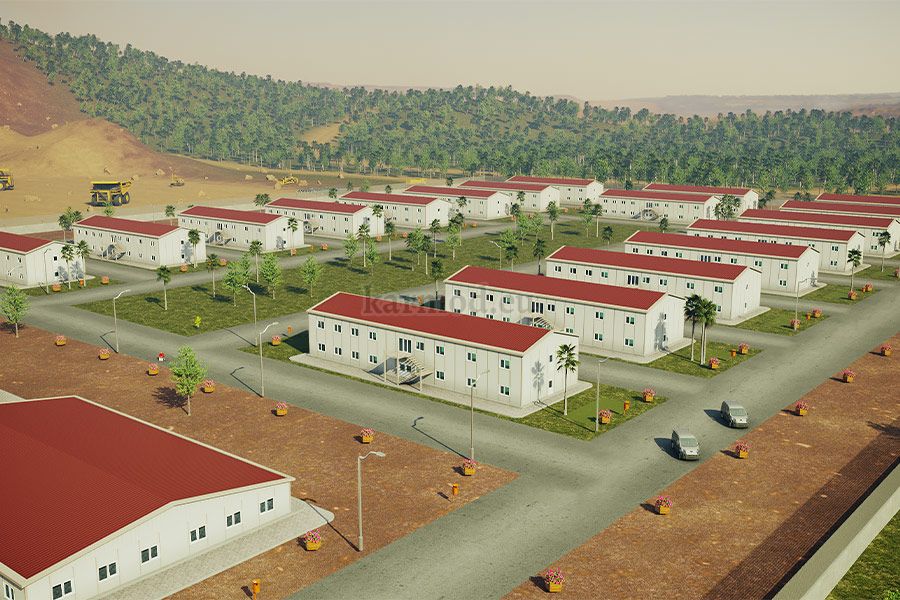 But there's more! This is your golden opportunity to own your Canada mining camp for sale now! Karmod makes the acquisition process seamless, providing you with end-to-end support to ensure you secure the ideal mining camp solution that aligns with your operational needs and budget. As a trusted name in the industry, Karmod's commitment to excellence, integrity, and customer satisfaction remains unwavering, making it your premier choice for all your mining camp needs in Canada.
Embrace the Karmod difference. Opt for a mining camp solution that stands as a testament to quality, innovation, and unmatched customer service. With Karmod, you're not just investing in a mining camp; you're investing in a legacy of excellence and a future of uninterrupted mining operations in Canada. Your pathway to seamless mining operations begins here, with Karmod – where every detail is crafted with you in mind.
Luxurious Mining Camp Accommodation in Canada
In the rugged terrains of Canada's mining regions, the quest for luxurious and comfortable accommodations meets its match with Karmod. Addressing the vital need for high-quality living spaces, Karmod's mining camp accommodations in Canada break the mold by blending luxury with practicality, ensuring the well-being and comfort of your staff. Designed with precision and attention to detail, these accommodations offer a harmonious balance of modern aesthetics, functional design, and robust construction. They reflect a commitment to ensuring a restful and rejuvenating environment, contributing positively to the productivity and satisfaction of your mining team.
Beyond just a place to rest, Karmod's accommodations guarantee a restorative experience. The intelligent design optimizes space, ensuring ample room for relaxation and recreation. The premium construction ensures insulation from external elements, ensuring a consistently comfortable environment inside. All these are embedded within a framework that prioritizes the safety and security of the inhabitants, giving you peace of mind alongside comfort.
Masterful Construction of Canada Mining Camp Buildings
Karmod's excellence resonates in the masterful construction of Canada mining camp buildings. A blend of sophisticated technology and skilled craftsmanship, each building stands as a paragon of durability, functionality, and comfort. The integration of innovative design and robust materials ensures that each structure can withstand the harsh conditions of mining environments, while providing an efficient and conducive workspace.
Karmod embraces a holistic approach in constructing mining camp buildings in Canada. Prioritizing both form and function, each building is crafted to enhance operational efficiency while ensuring the comfort and safety of the staff. Attention to detail in every aspect of construction reflects Karmod's commitment to delivering unmatched quality and value.
Invest in a future where operational excellence and staff welfare coexist harmoniously. Entrust your mining camp construction and accommodation needs to Karmod, a name synonymous with quality, reliability, and excellence in Canada's mining industry. Navigate the complexities of mining operations with a partner that understands your needs, ensuring that every aspect of your mining camp amplifies success, comfort, and satisfaction.
Elevate Your Expectations with Karmod's Mining Camp Design in Canada
In the vast, challenging landscapes of Canada, Karmod rises as a beacon of innovative solutions for mining camp design. Elevate your expectations as Karmod meticulously crafts each mining camp with an unwavering commitment to quality, efficiency, and sustainability. From the inception to the completion, Karmod's experts prioritize your unique needs, ensuring a seamless blend of advanced technology, robust materials, and sophisticated design. The resulting structures epitomize resilience and functionality, tailor-made to thrive in Canada's diverse climatic conditions.
Bespoke Design: Each mining camp is a masterpiece of bespoke design, reflecting a thorough understanding of the intricacies of mining operations and the well-being of the workforce.
Sustainability: Karmod champions eco-friendly solutions, incorporating sustainable materials and practices in every aspect of the mining camp design, safeguarding both the environment and your investment.
Advanced Technology: Utilize cutting-edge technology ensuring streamlined operations, optimized energy efficiency, and the overall longevity of the camp.
Relish the peace of mind with Karmod's comprehensive approach, delivering not just structures but reliable, long-term solutions.
Unmatched Excellence: Karmod, Your Premier Choice for Canada Mines
Venture into the realm of unmatched excellence with Karmod, your trusted partner in establishing modular camp environments in Canada's vast mining territories. Positioned as a vanguard in the industry, Karmod's rich legacy is a testament to its relentless pursuit of perfection, innovation, and customer satisfaction. Experience the harmonious blend of cutting-edge technology, stellar design, and unwavering commitment to quality, setting Karmod distinctly apart as your premier choice for Canada mines.
Proven Expertise: Leverage Karmod's extensive experience and insight, ensuring your mining camp is a paragon of excellence, meeting global standards while aligned with local specifications and needs.
Comprehensive Solutions: From planning to execution, experience comprehensive solutions, ensuring every aspect of your mining camp is handled with unmatched skill, precision, and attention to detail.
Robust Support: Benefit from Karmod's robust support framework, ensuring seamless operations and the timely resolution of any challenges, bolstering the efficiency and productivity of your mining operations in Canada.
Embrace the future with confidence, partnering with Karmod, where every modular camp reflects a legacy of excellence, innovation, and unwavering commitment to your success in the Canadian mining landscape.