Imagine owning a state-of-the-art China mining camp, where every detail is engineered for convenience, safety, and efficiency. Seize this exclusive offer today and ensure your mining operations stand out with top-tier accommodation and facilities, courtesy of Karmod. Here's what sets this incredible offer apart: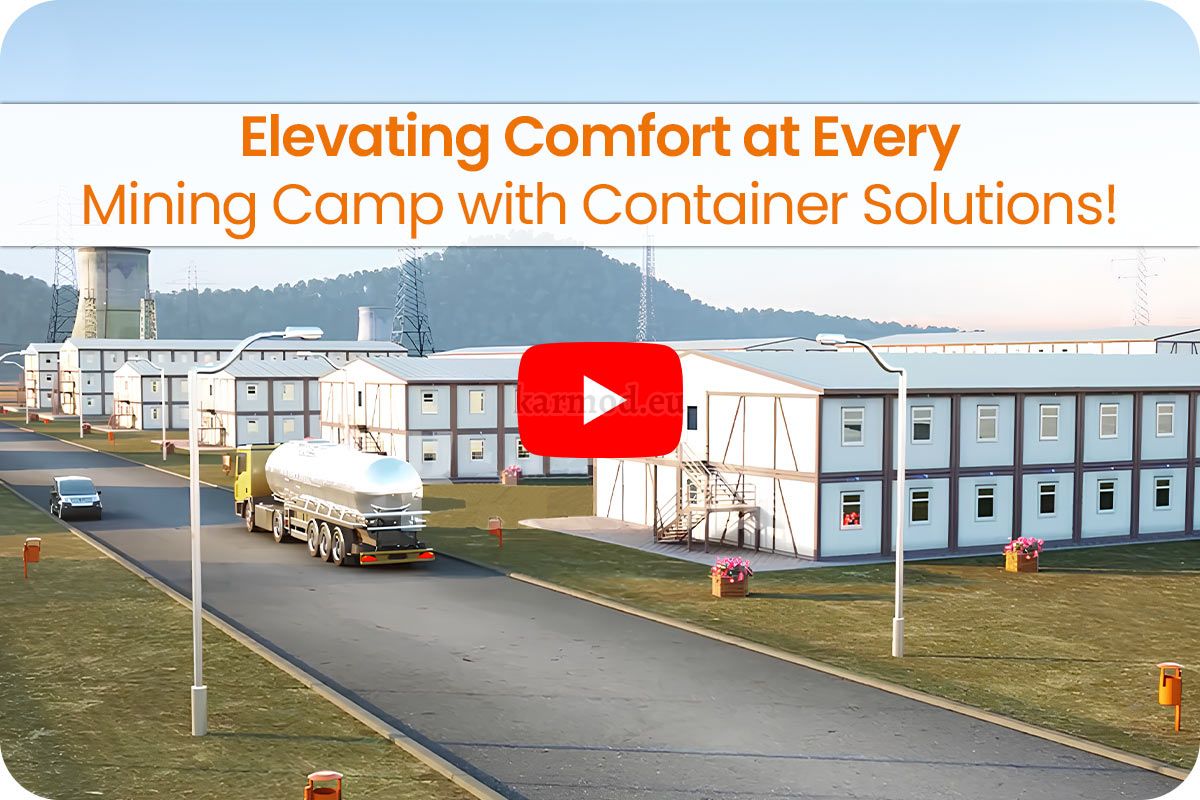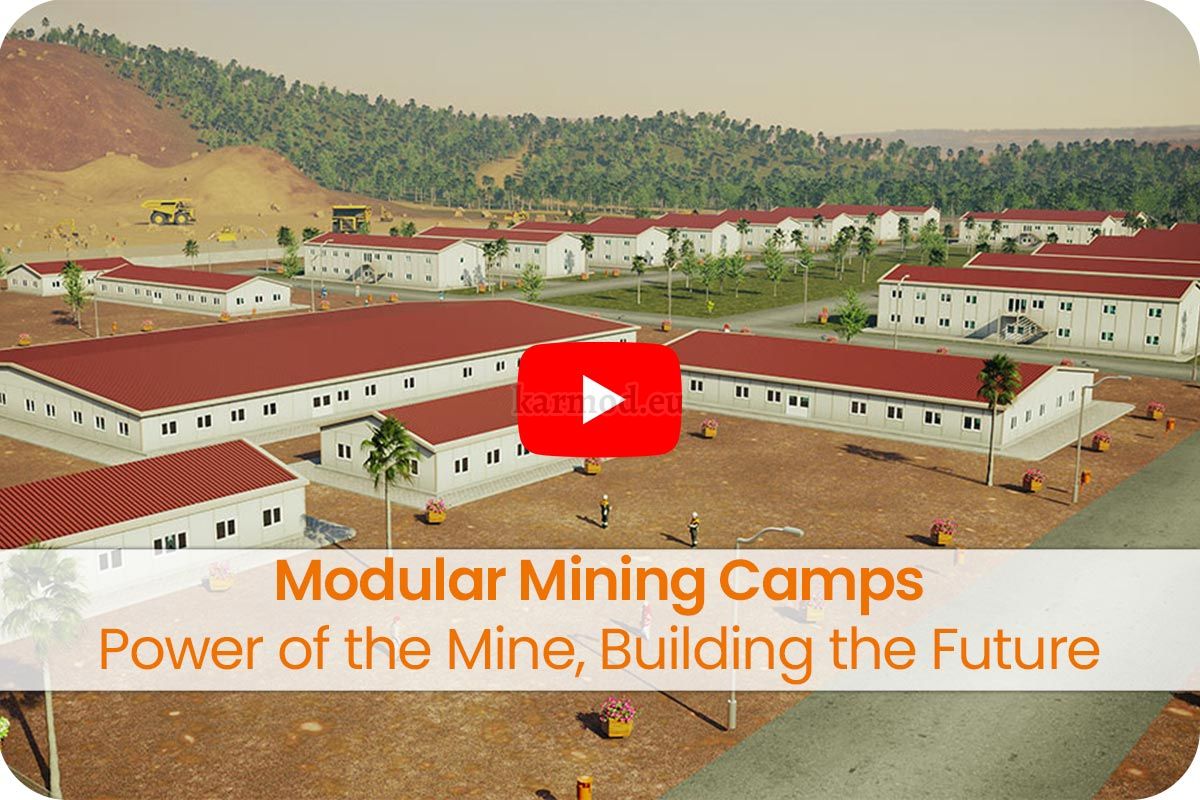 China Portable Mining Camp: Experience unmatched mobility with China portable mining camps by Karmod. Designed for effortless relocation, these camps guarantee operational continuity even as your mining sites shift, ensuring your workforce always has a secure and comfortable base.
China Modular Mining Camp: Karmod excels in the delivery of China modular mining camps, a testimony to innovative construction and design. Benefit from camps that are not only robust and resilient against diverse conditions but also customizable to specific operational requirements, ensuring optimal functionality at all times.
China Mining Camp Management: Elevate operational efficiency with Karmod's exceptional China mining camp management services. Entrust your camp's complete oversight to seasoned experts who ensure seamless operations, from maintenance to logistical coordination, enabling you to focus entirely on mining operations.
China Mining Camp Kitchen: A nourished team is a productive team. Karmod's China mining camp kitchens are equipped with modern amenities, ensuring timely and nutritious meals for your workforce, fueling them for the tasks ahead.
China Mining Camp for Sale: Don't just operate, own your mining base with Karmod's China mining camp for sale. Make a lasting investment in premium quality mining camps that promise enduring value and unmatched returns on investment, solidifying your position in the mining industry.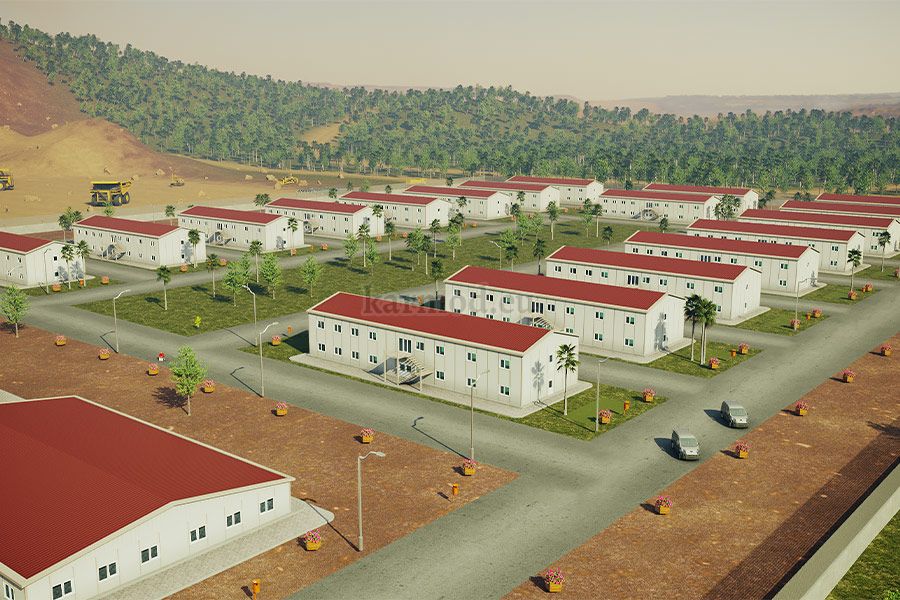 Choose Karmod, a renowned name in delivering comprehensive mining camp solutions, and take a giant leap towards operational excellence in your mining endeavors in China. With Karmod, you're not just purchasing a mining camp; you're investing in unparalleled quality, innovation, and dedicated support, ensuring your mining operations in China flourish beyond expectations. This exclusive offer is limited, so act now and own your Karmod China mining camp today!
Luxurious Mining Camp Accommodation in China
In the heart of China's burgeoning mining industry, Karmod emerges as a beacon of comfort and luxury. Immerse your workforce in the epitome of comfort with the luxurious mining camp accommodation in China, thoughtfully designed to ensure rest and relaxation after a hard day's work. The living spaces speak volumes about comfort and convenience, wrapped in elegance and safety. Each accommodation unit, constructed with precision and care, prioritizes the well-being of your workforce. The strategically designed spaces ensure ample ventilation, light, and privacy, enhancing the living experience. Beyond just living spaces, Karmod offers recreational areas within the camp, fostering community bonding and relaxation. Providing not just a place to rest, but a space to rejuvenate, Karmod's luxurious mining camp accommodations in China stand as a hallmark of quality and comfort.
Masterful Construction of China Mining Camp Buildings
Karmod's masterful construction of China mining camp buildings embodies excellence, resilience, and functionality. The intricate architecture is forged to withstand the diverse and often harsh climate conditions of China, ensuring durability and safety. Utilizing cutting-edge construction technologies, Karmod's experts craft buildings that are not only robust but also aesthetically pleasing. The construction process is streamlined for efficiency, ensuring timely completion without compromising on quality. Special attention is given to environmental sustainability, making sure the camps harmonize with nature, preserving the ecosystem. The masterful construction transcends traditional boundaries, infusing innovation at every step, from material selection to final execution. This unwavering commitment to excellence in construction reflects in the longevity and superior performance of Karmod's China mining camp buildings. Elevate your mining operations with Karmod, where every building is a masterpiece of construction brilliance and innovation.
Elevate Your Expectations with Karmod's Mining Camp Design in China
The mining industry in China, one of the world's largest mineral-rich countries, demands nothing but excellence in mining camp design. Here, Karmod stands out, ensuring every aspect of their mining camp design in China meets the highest standards of innovation, comfort, and safety.
Innovative Approach: Karmod's mining camp design seamlessly blends cutting-edge technology with practicality, ensuring operational excellence and workforce well-being.
Modular Camp Design: The modular camp design is a testament to Karmod's commitment to innovation and flexibility, offering solutions that are easily adaptable to the unique needs and challenges of mining operations in China.
Safety and Comfort: Karmod's mining camps are designed with the utmost safety and comfort in mind, guaranteeing a conducive living and working environment for all occupants.
By choosing Karmod, elevate your expectations and experience a mining camp design in China that is a paragon of innovation, safety, and comfort, ensuring the success and growth of your mining operations.
Unmatched Excellence: Karmod, Your Premier Choice for China Mines
When it comes to unparalleled excellence in mining camp solutions in China, Karmod stands unrivaled. The company's unmatched dedication to quality, innovation, and customer satisfaction makes it the premier choice for China mines.
Unparalleled Quality: Karmod's high-quality materials and construction ensure the longevity and robustness of their mining camp buildings, providing a worthwhile investment for your mining operations.
Comprehensive Solutions: From design to construction and maintenance, Karmod delivers end-to-end mining camp solutions, ensuring each aspect is executed to perfection.
Customer-Centric Approach: Karmod places utmost importance on customer satisfaction, offering personalized solutions and dedicated support, ensuring your mining operations run seamlessly.
Embrace unmatched excellence with Karmod, your go-to partner for superior and reliable mining camp solutions in China. Make the right choice, ensuring the prosperity and efficiency of your mining endeavors with Karmod's dedicated and exceptional services.