Mining is a venture that demands both robustness and precision, which is why having a sturdy, functional, and well-organized mining camp is crucial. Your search for a premier mining camp in Costa Rica ends here, as Karmod steps in to blend sophistication with functionality. Offering Costa Rica portable mining camp solutions, Karmod ensures that relocating your operations does not have to be a hassle. Their design flexibility ensures that your mining operations remain as dynamic as your business strategy.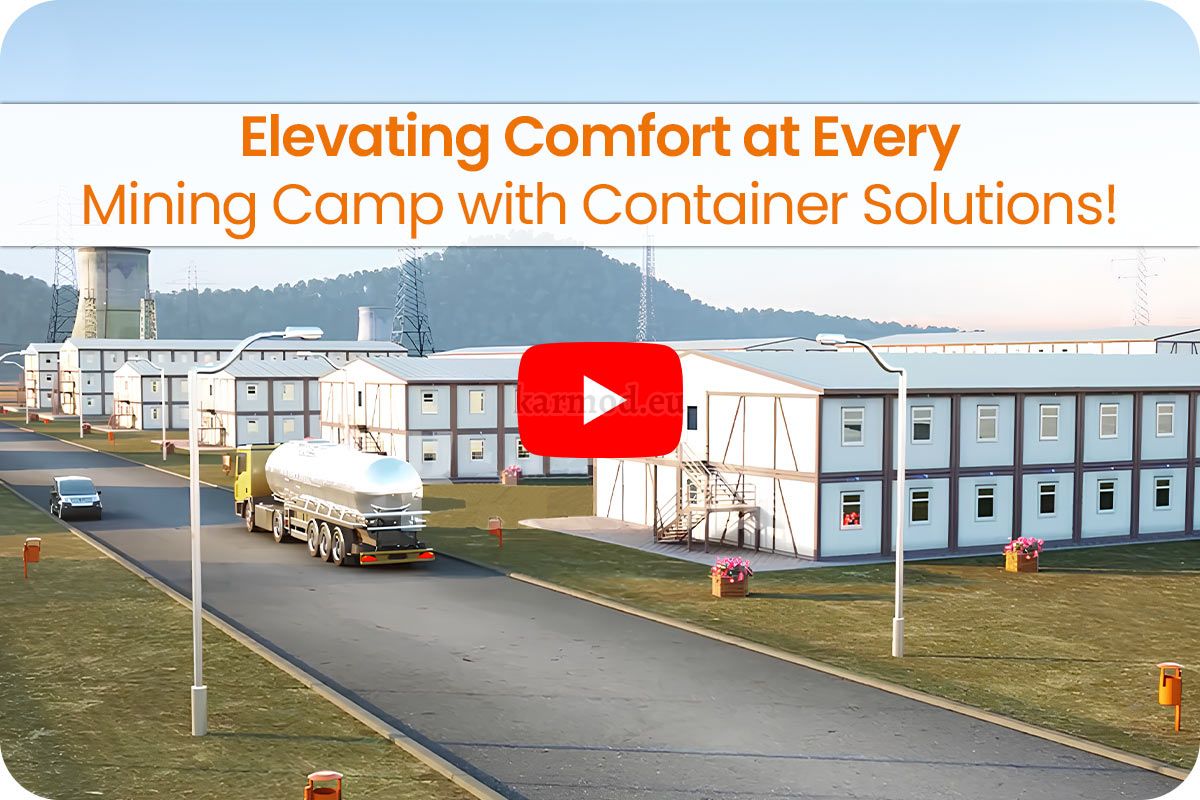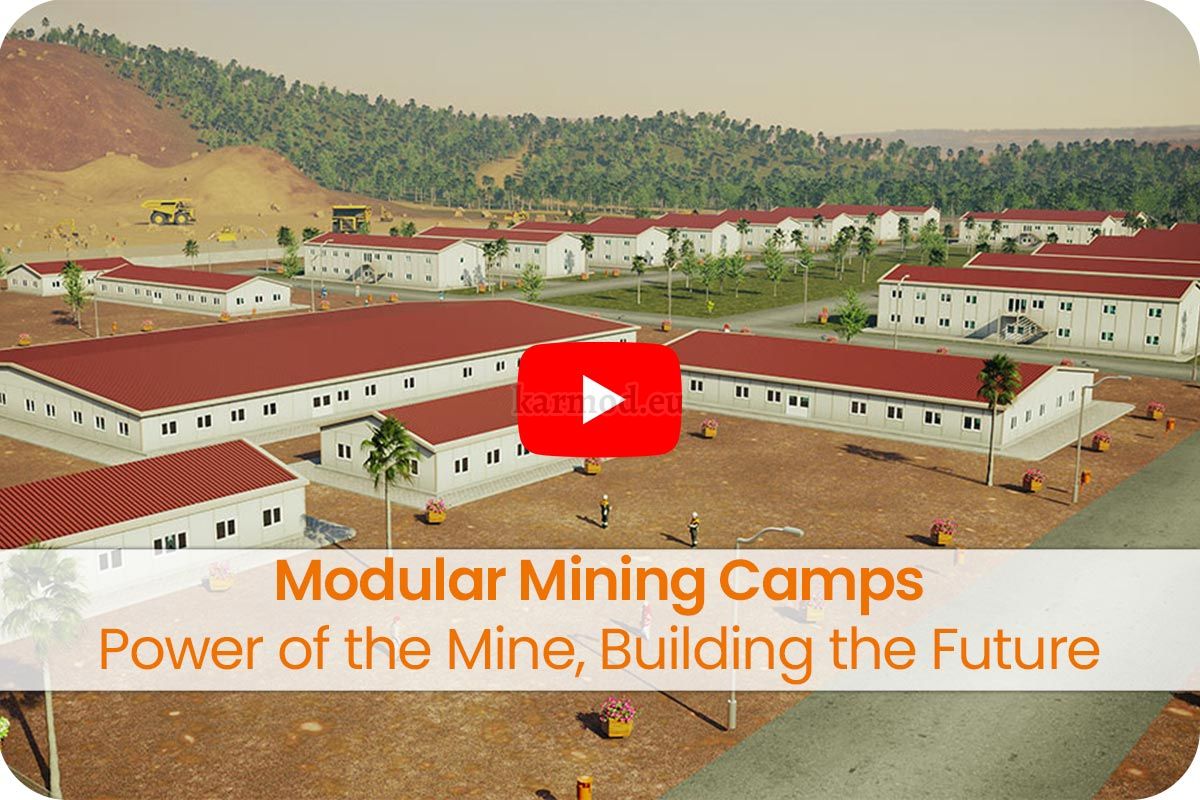 Investing in a Costa Rica modular mining camp from Karmod not only presents a value proposition but is a leap towards embracing innovative construction solutions. With the unique demands of mining operations in mind, the design encapsulates the essential facilities ranging from administrative to residential areas. The managerial aspect is well catered for in the Costa Rica mining camp management segment of the camp, ensuring smooth day-to-day running of mining activities.
A remarkable feature is the Costa Rica mining camp kitchen, which is designed to meet the dietary needs of the mining community, ensuring they are well-nourished for the demanding tasks ahead. The provision of nourishing meals in a well-sanitized environment is a priority to Karmod.
Now, the exclusive offer on the table is the Costa Rica mining camp for sale. This is an invitation to own a piece of meticulously designed and well-constructed mining camp that will not only meet your operational needs but go a step further to provide a conducive living and working environment for your workforce.
Karmod has a rich history of transcending client's expectations when it comes to delivering tailor-made construction solutions. By choosing Karmod's mining camp, you are not only getting a physical structure but a partner that understands the intricacies of mining operations. This Costa Rica mining camp for sale offer is a ticket to elevating your mining operations to a pedestal of efficiency, comfort, and robustness. With Karmod, you are not just making a purchase; you are making a sound investment in a proven solution provider in the mining sector.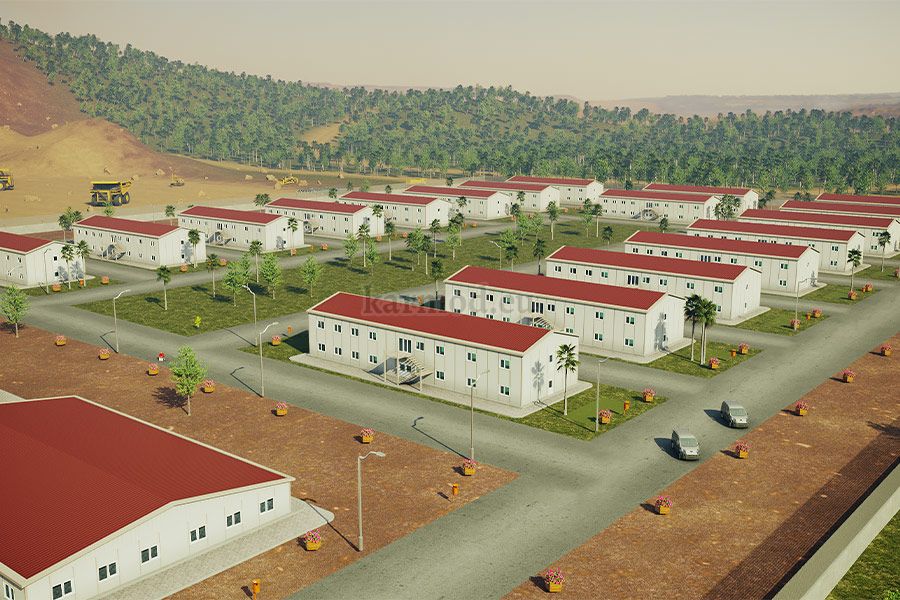 Luxurious Mining Camp Accommodation in Costa Rica
In the rugged terrains where mining activities unfold, a slice of comfort and luxury is not just a want, but a need. This is where Karmod steps in to redefine the standards of living within a mining camp. The luxurious mining camp accommodation in Costa Rica by Karmod is a blend of comfort, safety, and sophistication designed to provide a serene retreat after a hard day's work in the mines. With modern amenities and thoughtfully designed spaces, the living quarters promise a home-away-from-home ambiance, balancing the ruggedness of mining work with the soft touch of luxury. The accommodation units are designed to be spacious, well-ventilated, and adorned with contemporary furnishings to ensure that the residents can unwind and rejuvenate. The tranquility and comfort provided in these accommodation units are unmatched, offering a pleasant contrast to the tough mining environment.
Masterful Construction of Costa Rica Mining Camp Buildings
The essence of a well-constructed mining camp cannot be overstated. The mining industry is one that thrives on precision, safety, and timeliness. Karmod, understanding these principles, delves into a realm of masterful construction of Costa Rica mining camp buildings. The construction goes beyond just erecting structures; it is about creating a harmonious blend of work, rest, and play environments within the mining camp. Utilizing state-of-the-art construction technology, Karmod ensures that each building within the camp is engineered to perfection, meeting all the safety and structural integrity standards. The buildings encompass administrative blocks, residential quarters, recreational areas, and operational units, each tailored to meet the unique demands of a mining environment. The blend of modern architectural designs with durable materials is Karmod's signature, ensuring that the mining camp buildings are not only functional but aesthetically pleasing. The meticulous attention to detail in construction by Karmod transforms a mere mining camp into a thriving community where productivity and comfort coexist. This masterful approach to construction is what sets Karmod apart as a premier choice for mining camps in Costa Rica.
Elevate Your Expectations with Karmod's Mining Camp Design in Costa Rica
The mining industry in Costa Rica is a blend of rich traditions and modern-day innovations. The heartbeat of this sector lies in its operational efficiency, and a significant part of that efficiency is influenced by the design and structure of the mining camps. Karmod steps in here, redefining the benchmark for mining camp designs in Costa Rica. Their designs reflect a marriage of functionality and comfort, extending beyond mere structures to create conducive living and working environments.
Holistic Approach: The design philosophy at Karmod transcends basic architectural principles. It's about creating an ecosystem where miners can work, relax, and live comfortably. The layouts are meticulously planned to ensure smooth operational flow, reducing the time and energy spent moving between different areas within the camp.
Modular Camp Innovations: The introduction of modular camp structures by Karmod has brought a revolution in how mining camps are designed and constructed. The modular units are pre-fabricated and can be assembled on-site swiftly, ensuring that the camp is operational in the shortest time possible. This not only expedites the setup process but also provides the flexibility to expand or modify the camp layout as per the evolving needs of the mining project.
Safety First: Every design aspect, from the materials used to the construction techniques employed, prioritizes the safety of the occupants. The structures are engineered to withstand the harsh weather conditions and other challenges typical to mining environments.
Sustainability: The designs are also geared towards sustainability, ensuring minimal environmental impact while providing robust and durable structures that stand the test of time.
Customization: Karmod appreciates the uniqueness of each mining project and offers customization to meet the specific needs and preferences of their clients. This level of personalization ensures that every Karmod mining camp in Costa Rica is uniquely suited to the requirements of the project it serves.
Unmatched Excellence: Karmod, Your Premier Choice for Costa Rica Mines
The mining sector in Costa Rica is rapidly evolving, and at its helm are pioneers like Karmod, ushering the industry into a new era of unmatched excellence. When it comes to establishing a mining camp, the choice of your construction partner can significantly influence the project's success. Here's why Karmod stands as your premier choice:
Industry Experience: With years of industry experience, Karmod has honed its expertise to provide tailored solutions that meet the demanding and ever-changing needs of the mining industry.
Quality Assurance: The hallmark of Karmod's service is its unwavering commitment to quality. Every structure that bears the Karmod name goes through rigorous quality checks to ensure it meets the high standards synonymous with the Karmod brand.
Technological Advancements: Karmod employs the latest technologies in the design and construction of mining camp buildings. This infusion of technology accelerates the construction process, ensuring timely project completion while maintaining the highest quality standards.
Client-Centric Approach: Karmod's approach is deeply rooted in client satisfaction. They engage with their clients at every project phase, ensuring that the final product aligns perfectly with the client's expectations and the project's requirements.
After-Sales Support: Their relationship with clients extends beyond project completion. Karmod provides exemplary after-sales support, ensuring the mining camp remains in pristine condition through its lifecycle.
With Karmod, you are not just getting a service provider; you are partnering with a leader in the field who is as invested in your project's success as you are. Making Karmod your choice for mining camps in Costa Rica is a step towards achieving unmatched excellence in your mining operations.