In the land of the pyramids, where mining opportunities are as vast as the desert itself, find your perfect solution with Egypt mining camp for sale! Seize the golden chance to ensure the smooth operation of your mining endeavors with Karmod's Egypt portable mining camp. Known for robust construction and innovative designs, Karmod's modular mining camps in Egypt are tailored to meet diverse needs, ensuring optimal functionality and comfort.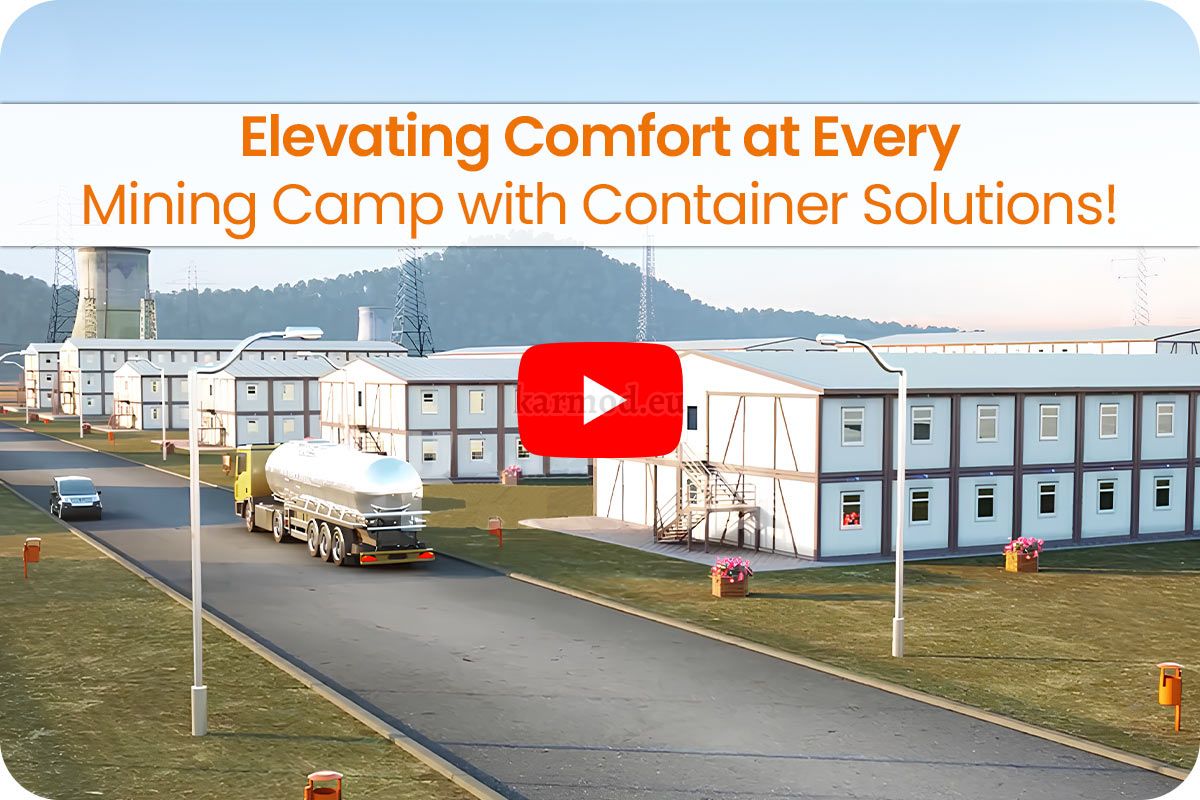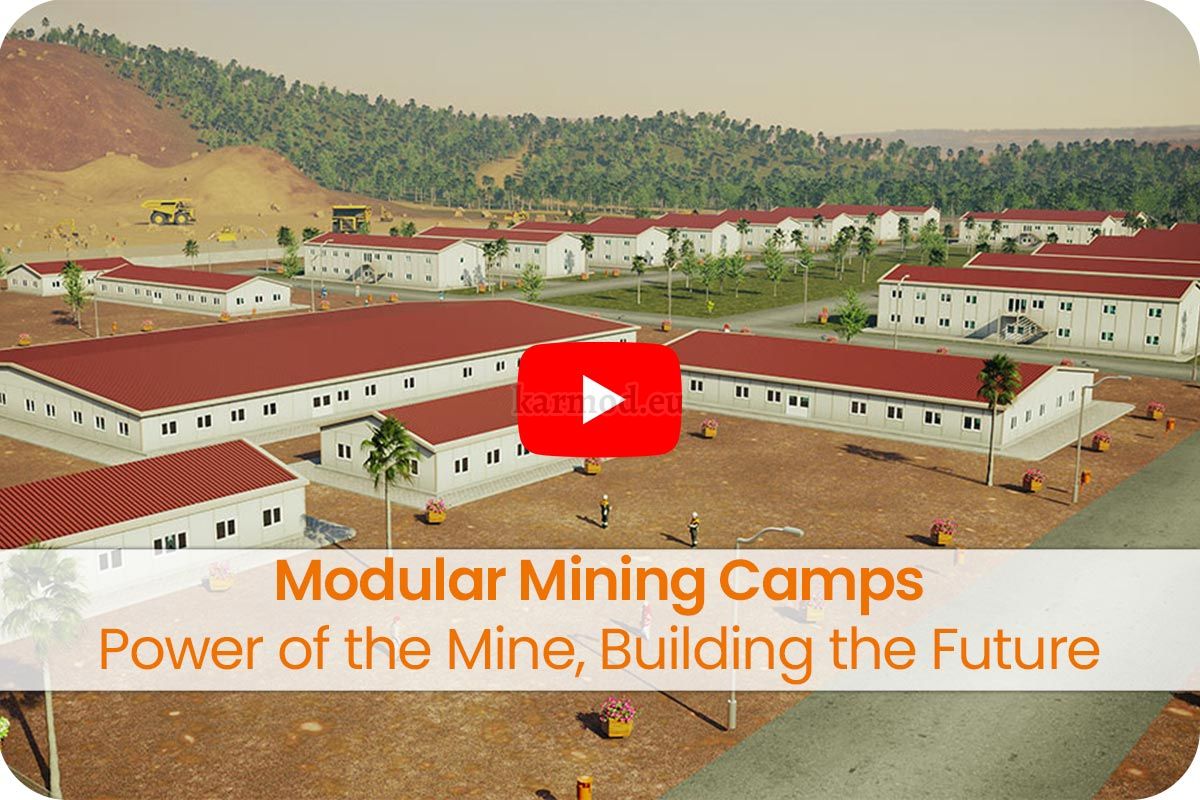 The excellence of Karmod transcends in its management capabilities. Egypt mining camp management by Karmod is a seamless affair, as meticulous attention to detail ensures every aspect is well-taken care of. With a focus on efficiency and organization, enjoy a hassle-free experience that lets you focus on what matters most – the successful operation of your mining activities.
Moreover, as the mining industry knows, a well-fed team is a happy and productive team. Karmod also emphasizes providing exceptional Egypt mining camp kitchen facilities. Ensuring that every meal is a nourishing and enjoyable experience, the kitchen facilities are designed for seamless operation, ensuring that your team is always ready for the tasks ahead.
But that's not all. The modular approach of Karmod's Egypt modular mining camp ensures swift and efficient setup, allowing your operations to commence in record time. The flexibility of the designs ensures that expansion and modification are straightforward, ensuring your camp evolves with your needs.
When considering the purchase of a mining camp in Egypt, Karmod stands out as the unmatched choice. Offering a complete range of services from construction to management, relish the peace of mind that comes with entrusting your camp to seasoned professionals. With a relentless commitment to quality and innovation, Karmod's Egypt mining camp for sale is the definitive answer to your mining camp needs in the ancient land of Egypt. Elevate your mining operations with Karmod – where excellence is not just promised, it's delivered.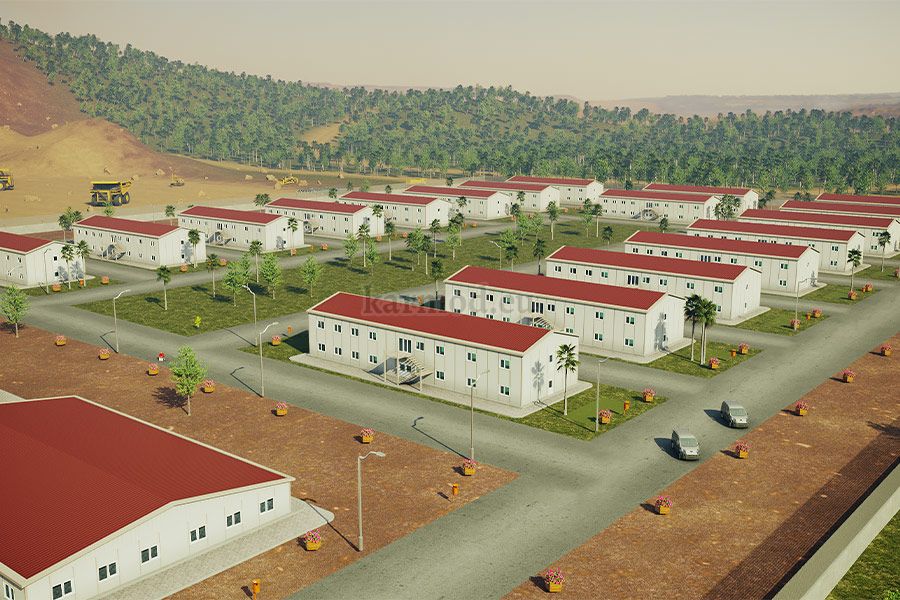 Luxurious Mining Camp Accommodation in Egypt
In the extensive landscapes of Egypt, amidst its historical grandeur and vast deserts, discovering luxurious mining camp accommodation is a beacon of relief and convenience. Karmod stands as a paragon in offering splendid living spaces that echo the comfort of home while promising the robustness necessary for the demanding mining environment. Beyond just shelters, the accommodations in Egypt's mining camp are fashioned for ultimate comfort, equipped with modern amenities and designed to provide a refreshing and comfortable rest space after a long day of rigorous mining activities. Here, the blend of luxury and practicality is not just a dream, but a tangible, everyday reality.
Masterful Construction of Egypt Mining Camp Buildings
Navigating through the myriad challenges of constructing robust and durable buildings in the varied terrains of Egypt, Karmod emerges as a master in the arena. With a dedicated team of skilled professionals, the construction of Egypt mining camp buildings is handled with unmatched precision and care. Karmod ensures that each structure is not just built, but masterfully crafted to withstand the test of time and elements. Employing innovative techniques and superior materials, the buildings promise longevity, offering unwavering support to your mining operations. With Karmod, witness the blend of artistry and engineering that culminates in the masterful construction of mining camp buildings in Egypt, making it a steadfast companion in your mining journey.
Embarking on your mining endeavors in Egypt is a significant investment. Ensuring the comfort and safety of your team with luxurious accommodations, and relying on the masterful construction of your mining camp buildings by Karmod, are crucial elements in guaranteeing the ultimate success of your operations. Trust in the expertise and unmatched quality offered by Karmod, and let your mining journey in Egypt flourish in the realms of luxury, comfort, and stellar construction.
Elevate Your Expectations with Karmod's Mining Camp Design in Egypt
In the heart of Egypt, where the ancients built wonders of the world, today's innovators are constructing marvels of modern engineering and design with mining camps. Elevate your expectations with Karmod's exceptional mining camp design in Egypt, where every detail is meticulously crafted to meet the highest standards of quality, functionality, and aesthetics.
Innovative Design: Karmod's expert team employs state-of-the-art design principles, ensuring that each modular camp is not just a place to stay, but a place to thrive, even in the most remote mining locations in Egypt.
Optimal Utilization of Space: The designs make optimal use of space, offering maximum comfort and utility, ensuring every square inch works for you.
Eco-Friendly Solutions: Embrace green living with Karmod's designs that are eco-conscious, minimizing the environmental footprint while maximizing efficiency and comfort.
Experience a mining camp that reflects not just utility, but thoughtful planning, ingenious design, and a commitment to excellence that parallels the towering pyramids in ambition and scale.
Unmatched Excellence: Karmod, Your Premier Choice for Egypt Mines
When it comes to Egypt mines, choose unmatched excellence with Karmod, your premier choice for comprehensive mining camp solutions.
Unwavering Quality: With Karmod, expect nothing less than the highest quality in every aspect, from construction materials to the finishing touches.
Tailored Solutions: Karmod's extensive experience and innovative approach mean they offer tailored solutions to meet the unique needs and challenges of your Egypt mining camp.
Comprehensive Support: Benefit from end-to-end support, from initial planning to post-construction assistance, ensuring smooth and hassle-free operations.
Invest in a partnership with Karmod, and bolster your mining operations with superior, resilient, and meticulously designed mining camps that stand as a testament to unmatched excellence in Egypt's rich and varied landscapes. Trust Karmod, where every stone laid is a step towards a successful, efficient, and thriving mining operation in Egypt.