Egypt, with its rich history and strategic position, plays a pivotal role in the global oil and gas industry. The country's vast landscapes are dotted with modern marvels not just from ancient times, but also from the modern age – specifically, the state-of-the-art facilities that cater to oil and gas professionals. Let's delve into what sets Egypt's oil and gas camps apart: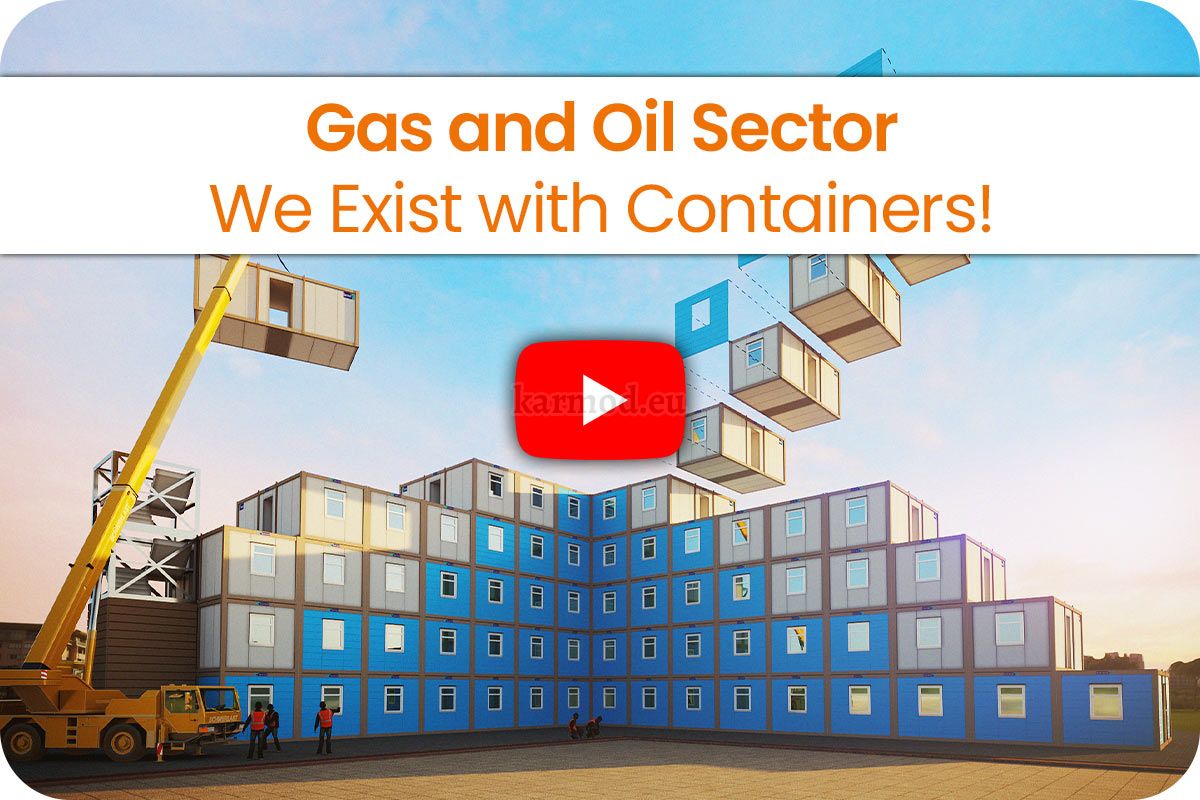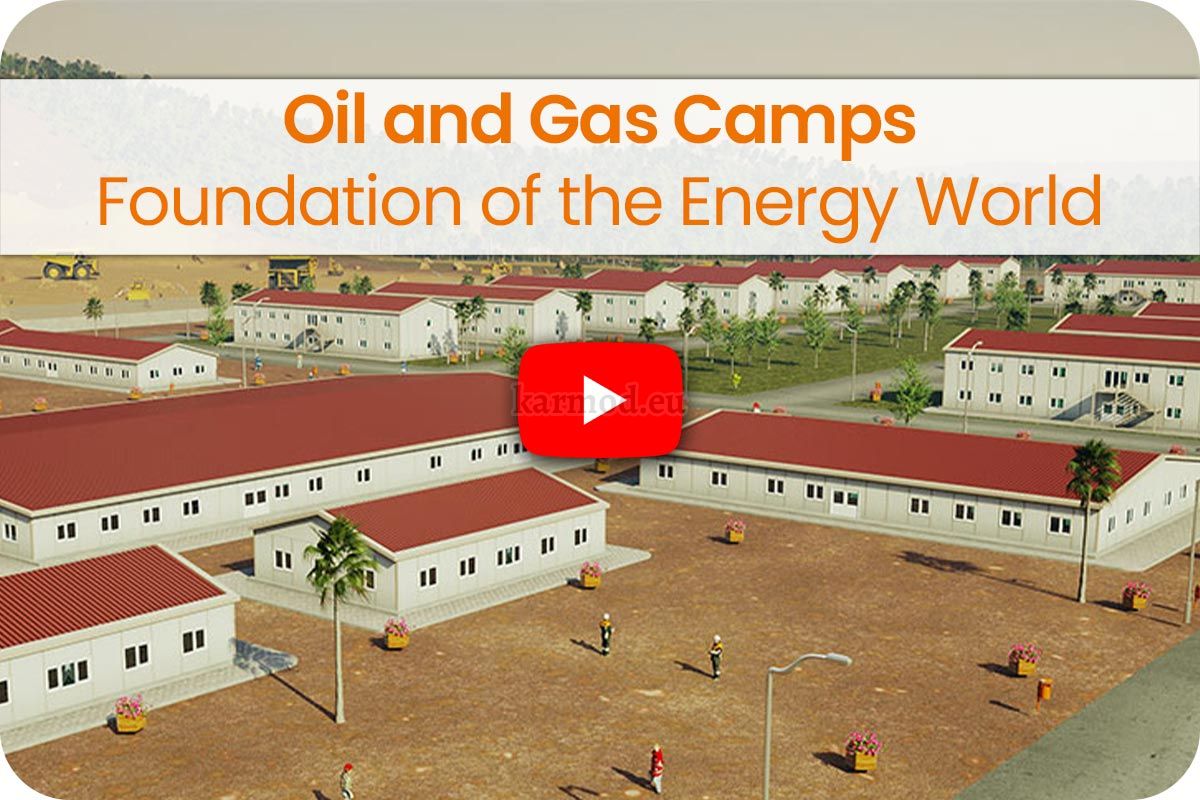 Strategic Location Advantage: Nestled amidst some of the world's most crucial oil and gas reserves, Egypt's Oil and Gas Field Man Camps are positioned to offer rapid access to key sites, ensuring operations remain smooth and efficient.
Sophisticated Infrastructure: When we speak of Egypt Oil and Gas Field Housing Units, we refer to cutting-edge infrastructural wonders. These units are meticulously designed to withstand the region's unique climatic challenges while providing utmost comfort to the inhabitants.
Holistic Living Experience: Beyond mere accommodation, Egypt Oil and Gas Field Housing offers a comprehensive living experience. Be it recreational facilities, health centers, or dining areas, every aspect is crafted keeping in mind the well-being and comfort of the professionals residing there.
The Karmod Edge: Recognizing the need for quality and excellence in this sector, Karmod steps in as a game-changer. With its commitment to innovation and precision, Karmod ensures that every modular camp they establish in Egypt echoes their global standards of quality and sustainability.
Sustainability at the Forefront: In a world rapidly inching towards sustainable solutions, these housing units are no exception. Integrated with green technologies, they prioritize water conservation, energy efficiency, and eco-friendly materials, ensuring a reduced carbon footprint.
Safety and Security: Operating in a high-stakes industry demands unparalleled levels of safety. These camps, with their advanced security measures and emergency protocols, guarantee that safety remains a top priority.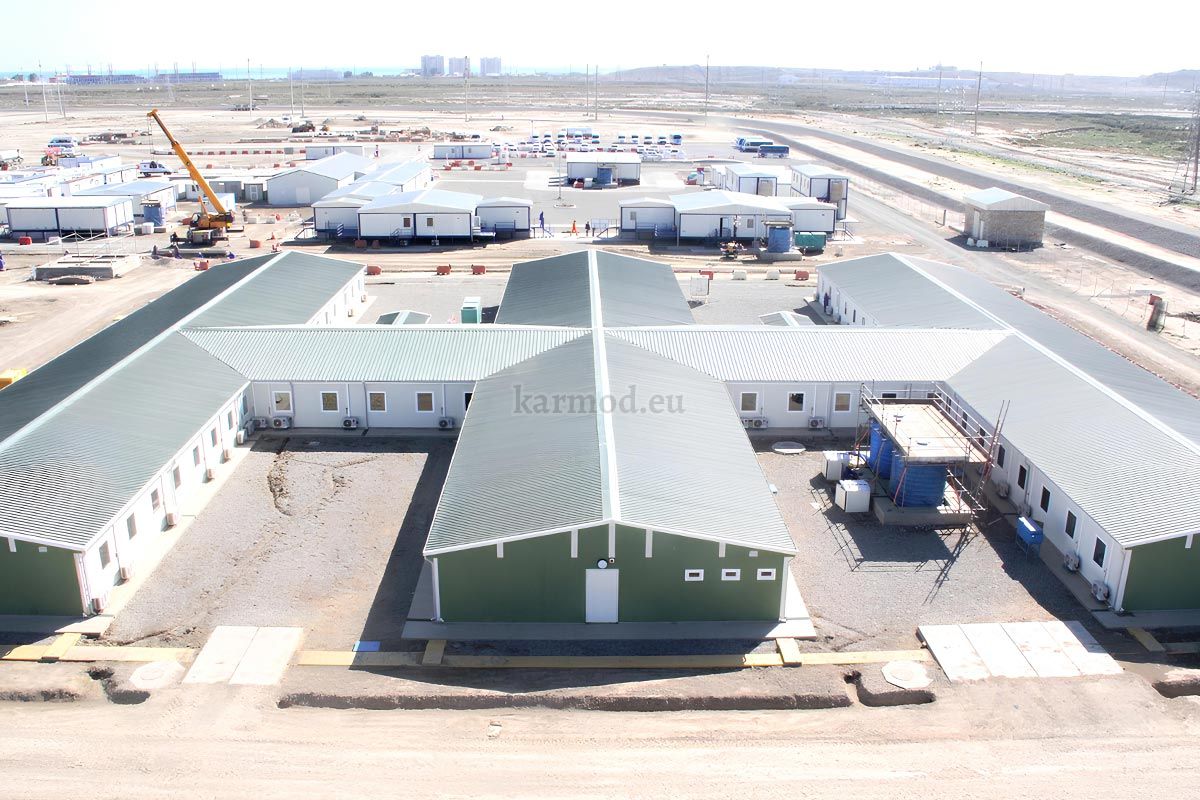 With a keen focus on merging comfort with excellence, Egypt stands tall in offering world-class accommodations for oil and gas professionals. And with industry leaders like Karmod propelling the movement forward, the future only seems brighter for those seeking the best in Egypt's Oil and Gas Field Housing ecosystem. It's not just about providing shelter; it's about creating a home away from home for those who fuel our world.
Experience Unmatched Comfort at Egypt's Oil and Gas Man Camps
When you think of Egypt, images of pyramids, the Sphinx, and the winding Nile might first come to mind. However, another modern marvel silently shaping Egypt's landscape is its Oil and Gas Man Camps. These facilities are not just mere accommodations but represent a blend of functionality, luxury, and sustainability. Professionals who have the opportunity to reside in these camps often speak highly of their holistic living experience. Beyond just a bed and four walls, these camps offer amenities that cater to both the physical and mental well-being of its inhabitants. State-of-the-art gyms, recreational areas, and wellness centers, all come together to offer a rejuvenating environment after a hard day's work. With high-speed internet connectivity and communication facilities, staying connected with loved ones or attending to urgent work matters becomes seamless. Such attention to detail ensures that professionals can focus on their work without any hindrances, knowing they have a comforting abode to return to.
The Gold Standard in Egypt's Oil and Gas Field Housing
Egypt's Oil and Gas Field Housing is setting benchmarks globally. But what really sets it apart? It's the uncompromising commitment to quality and luxury. These housing units, often managed by industry giants like Karmod, are crafted to perfection. Every brick laid, every facility provided, resonates with the promise of unparalleled quality. The emphasis is not only on providing shelter but ensuring that the stay is memorable, comfortable, and enriching. Such dedication to excellence has rightfully earned Egypt's Oil and Gas Field Housing the title of being the 'Gold Standard'. As the industry continues to grow and evolve, these housing units stand as a testament to Egypt's commitment to providing only the best for those who contribute tirelessly to its oil and gas sector. With such robust infrastructure in place, Egypt solidifies its position as a global leader in offering world-class accommodations for its oil and gas professionals.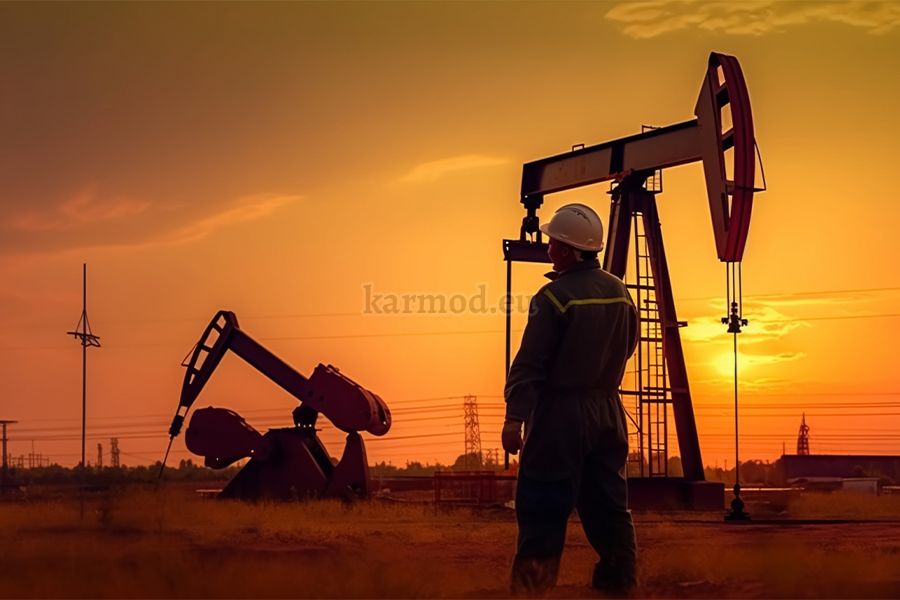 Structures of Quality: Egypt's Oil and Gas Camp Construction Buildings
In the heart of Egypt, where ancient architectural wonders blend with modern ingenuity, there emerges a new realm of construction brilliance - Egypt's Oil and Gas Camp Construction Buildings. These structures stand as a testament to:
Innovative Design: Incorporating modern architectural elements, the design not only focuses on aesthetics but also on functional efficiency.
Durability: With the use of top-notch materials, these buildings are built to withstand the challenges of time and the harsh desert environment.
Environmental Consideration: Acknowledging the importance of sustainability, many of these camps now employ green construction methods and renewable energy sources.
Safety Measures: Adhering to international safety standards, every facet of these structures ensures the well-being of its inhabitants.
It's no wonder then that these construction buildings are often equated to structures of quality. They are not merely buildings; they are carefully crafted habitats that offer comfort while fulfilling their purpose in the bustling oil and gas sector of Egypt.
Best Company and Manufacturer Karmod for Oil and Gas Field in Egypt
In the realm of Oil and Gas Field Housing in Egypt, one name stands out with unparalleled prominence: Karmod. The reasons are clear:
Legacy and Experience: With years of dedicated service in the industry, Karmod understands the intricate needs of the sector.
Commitment to Quality: From the initial design phase to the final construction, Karmod ensures that every step meets the highest standards of excellence.
Client Testimonials: A plethora of satisfied customers and businesses vouch for Karmod's unmatched service and product quality.
Innovation at its Best: Keeping up with global trends and technological advancements, Karmod consistently brings innovative solutions to the table.
For anyone venturing into the oil and gas field in Egypt, partnering with Karmod ensures a seamless journey. Their commitment to delivering only the best sets them apart, making them a preferred choice for many. With Karmod at the helm, one can be assured of top-tier Oil and Gas Field Housing solutions in Egypt.