In the bustling mining sector of El Salvador, having a robust and functional establishment is the key to seamless operations and overall success. This exclusive offer from Karmod invites you to own a state-of-the-art mining camp designed to cater to every need of your workforce while ensuring the smooth functioning of your mining operations. Here's why this offer is not just a sale, but an investment in unparalleled quality and operational efficiency: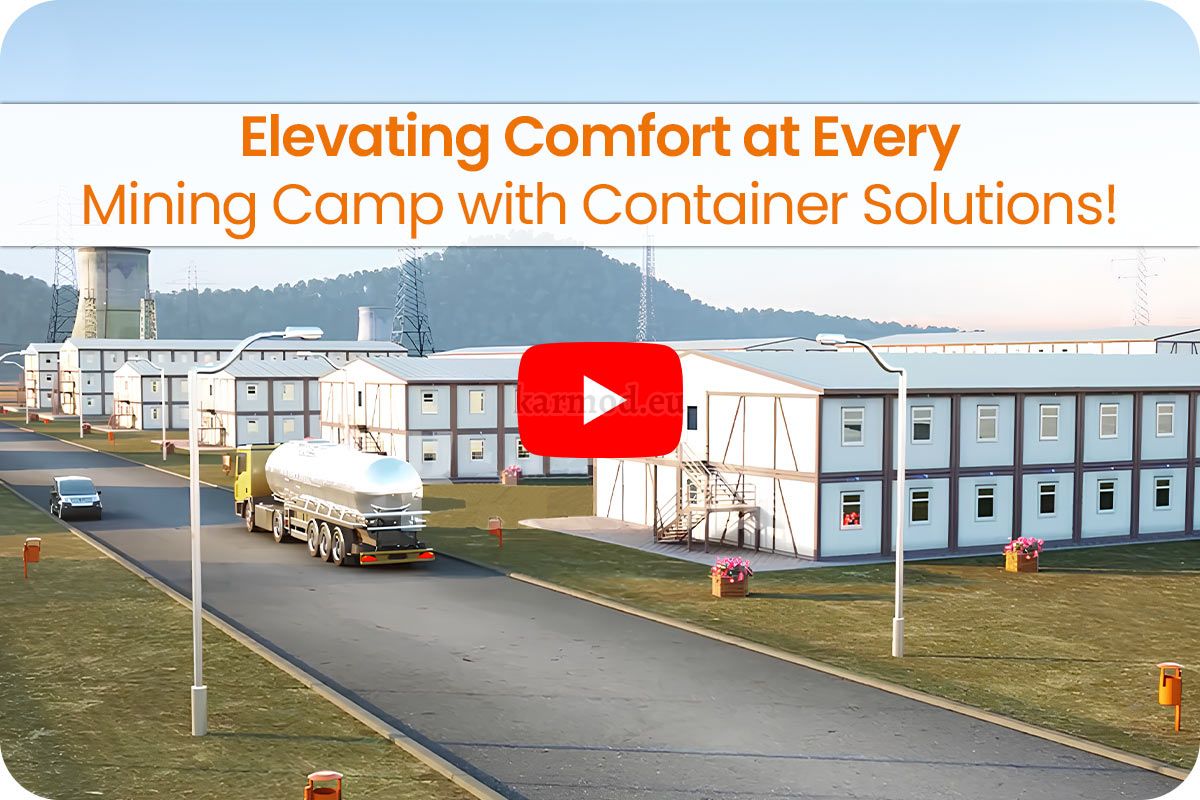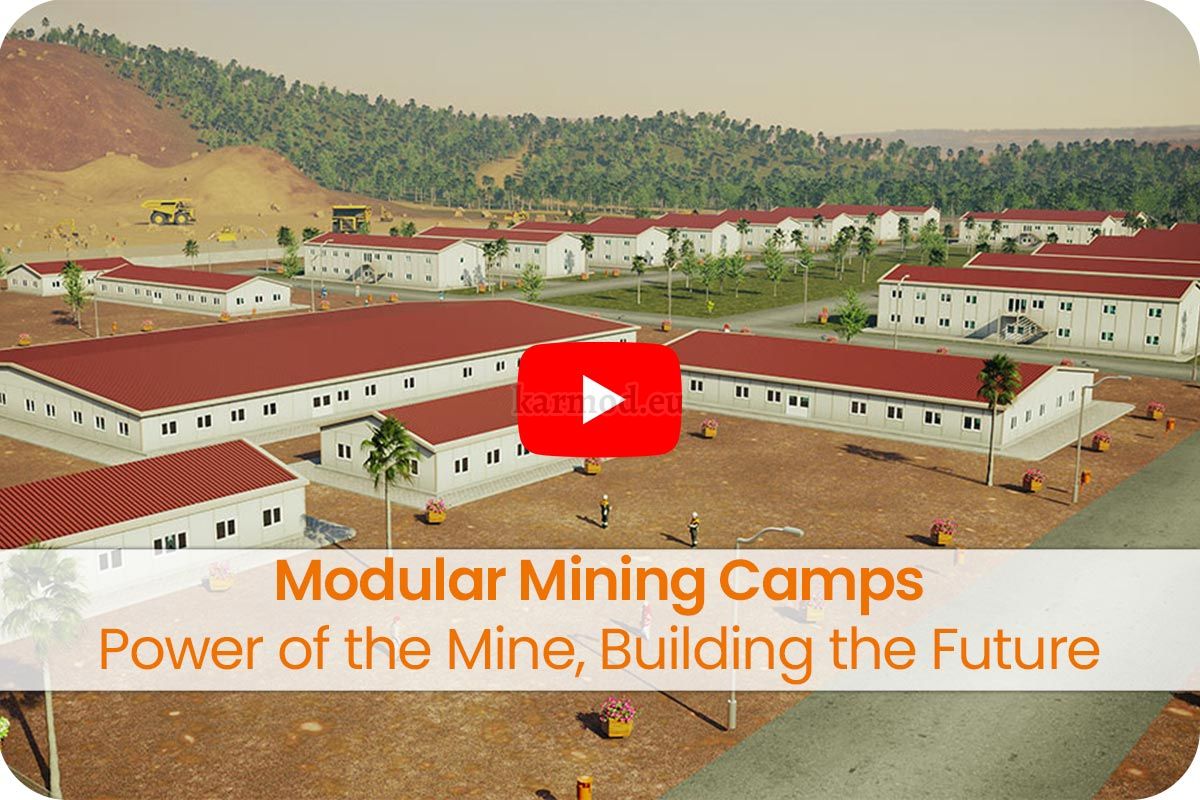 El Salvador Portable Mining Camp:

Easy Mobilization: The portability feature of Karmod's mining camps allows for hassle-free mobilization, ensuring you can commence operations swiftly regardless of the terrain.
Flexibility: The design facilitates easy expansion or reduction in accordance with your operational needs, making it a future-proof choice.

El Salvador Modular Mining Camp:

Modern Design: Karmod's modular approach encapsulates modern design with efficiency, creating spaces that are conducive for work and comfortable living.
Swift Installation: The modular design ensures a quick setup, saving you valuable time which is crucial in the mining sector.

El Salvador Mining Camp Management:

Professional Handling: Our professional management team ensures the smooth functioning of the camp facilities, allowing you to focus on your core mining operations.
Integrated Systems: Karmod believes in integrating modern management systems to ensure the seamless operation of the mining camp.

El Salvador Mining Camp Kitchen:

Nutritional Meals: A well-equipped kitchen to ensure nutritious meals are provided to keep the workforce healthy and energetic.
Sanitary Standards: Upholding high sanitary standards to ensure a clean and hygienic food preparation environment.

El Salvador Mining Camp for Sale:

Competitive Pricing: This exclusive offer is priced competitively, ensuring you get the best value for your investment.
Unmatched Quality: Karmod's reputation for quality is unrivaled, assuring you of a mining camp that stands the test of time and operational challenges.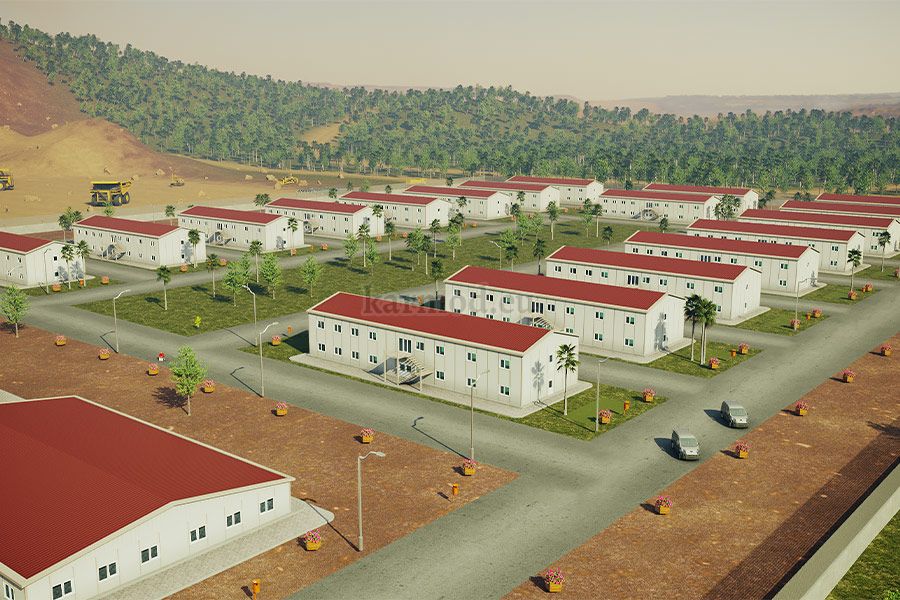 Investing in a Karmod mining camp is investing in the future of your mining operations in El Salvador. With a blend of modern design, robust construction, and professional management, Karmod's mining camps provide an environment where productivity thrives. Seize this exclusive offer and set the foundation for operational excellence in your mining endeavor in El Salvador.
Luxurious Mining Camp Accommodation in El Salvador
When it comes to mining operations, the welfare and comfort of the workforce is paramount. Karmod's luxurious mining camp accommodation in El Salvador is meticulously designed to provide a home away from home for your mining personnel. Every unit within the camp emanates a sense of comfort and luxury, ensuring that after a long hard day of work, your team has a cozy and serene space to unwind. The luxurious accommodations are not just about comfort, they are about creating an environment that fosters well-being and ultimately, productivity. The high-end furnishings and modern amenities are curated to provide a living experience that is nothing short of luxurious. This balanced blend of luxury and homely comfort is what sets Karmod's mining camp accommodation apart in El Salvador.
Masterful Construction of El Salvador Mining Camp Buildings
The construction of mining camp buildings is a task that demands a high degree of expertise and precision. Karmod has earned its stellar reputation through its masterful construction of El Salvador mining camp buildings. Leveraging cutting-edge construction technology and deploying seasoned professionals, every building within Karmod's mining camp is built to withstand the test of time and the harsh conditions often associated with mining environments. The masterful construction also extends to the internal layouts of the buildings, ensuring optimized space utilization and operational efficiency. Each building constructed by Karmod encapsulates a promise of durability, functionality, and a conducive environment for both work and relaxation. The meticulous attention to detail in construction not only ensures the safety and comfort of your workforce but also the smooth operation of your mining activities. Karmod's legacy of excellence in construction is your assurance of a mining camp that is built to serve your operation's needs efficiently and reliably.
Elevate Your Expectations with Karmod's Mining Camp Design in El Salvador
Mining camps are the beating heart of numerous mining operations, providing a base of operations and a living space for the workforce. The design of these camps plays a crucial role in ensuring both functionality and comfort. With Karmod's innovative mining camp design in El Salvador, expectations are not just met, they are elevated. Here's how Karmod achieves this remarkable feat:
Innovative Design: Karmod employs modern design principles to create mining camps that are functional, comfortable, and aesthetically pleasing. The layout is meticulously planned to ensure seamless operations and ease of movement within the camp.
Modular Camp Structures: Utilizing the concept of modular camp constructions, Karmod is able to provide highly flexible solutions. This modularity allows for easy expansions or reconfigurations, ensuring that the camp can evolve alongside the mining project's needs.
Sustainable Practices: Karmod integrates sustainable practices in its design, such as energy-efficient installations and waste management systems, to minimize the environmental footprint of the mining camp.
High-Quality Materials: By using high-quality, durable materials, Karmod ensures that the mining camp structures are built to withstand the rigorous demands of mining environments.
Customization: Understanding that every mining operation is unique, Karmod offers a high degree of customization to meet the specific needs and preferences of its clients.
With Karmod's exceptional mining camp design in El Salvador, mine operators can provide a safe, comfortable, and efficient environment for their workforce, thus paving the way for enhanced productivity and success.
Unmatched Excellence: Karmod, Your Premier Choice for El Salvador Mines
The mining industry in El Salvador presents a myriad of challenges and opportunities. Having a reliable and reputable partner to provide the necessary infrastructural solutions is crucial for success. Here's why Karmod stands out as your premier choice:
Experienced Provider: With years of experience in the industry, Karmod has honed its skills and knowledge to provide unmatched excellence in mining camp constructions.
Comprehensive Solutions: From planning and design to construction and maintenance, Karmod provides a comprehensive range of services to ensure the smooth operation of your mining camp.
Safety Compliance: Safety is a paramount concern in mining operations. Karmod's constructions adhere to the highest safety standards, ensuring a safe living and working environment.
Cost-Effectiveness: Through efficient design and construction practices, Karmod provides cost-effective solutions without compromising on quality.
Continuous Support: Karmod's commitment to its clients goes beyond just construction. They provide continuous support to ensure the longevity and efficiency of the mining camp.
State-of-the-art Technology: Leveraging state-of-the-art technology, Karmod delivers modern and innovative solutions that meet the demanding needs of El Salvador's mining industry.
In the realm of mining camp construction and management, Karmod's unmatched excellence clearly shines through. Making Karmod your choice for mining camp solutions in El Salvador is a step towards ensuring the success and sustainability of your mining operations.