Embarking on a mining venture in Georgia comes with its share of logistical and operational challenges. A pivotal aspect among these is ensuring a conducive living and working environment for the workforce. This is where Karmod steps in, with an exclusive offer allowing you to own a well-structured mining camp in this promising region. Here's a glimpse of what's on the table: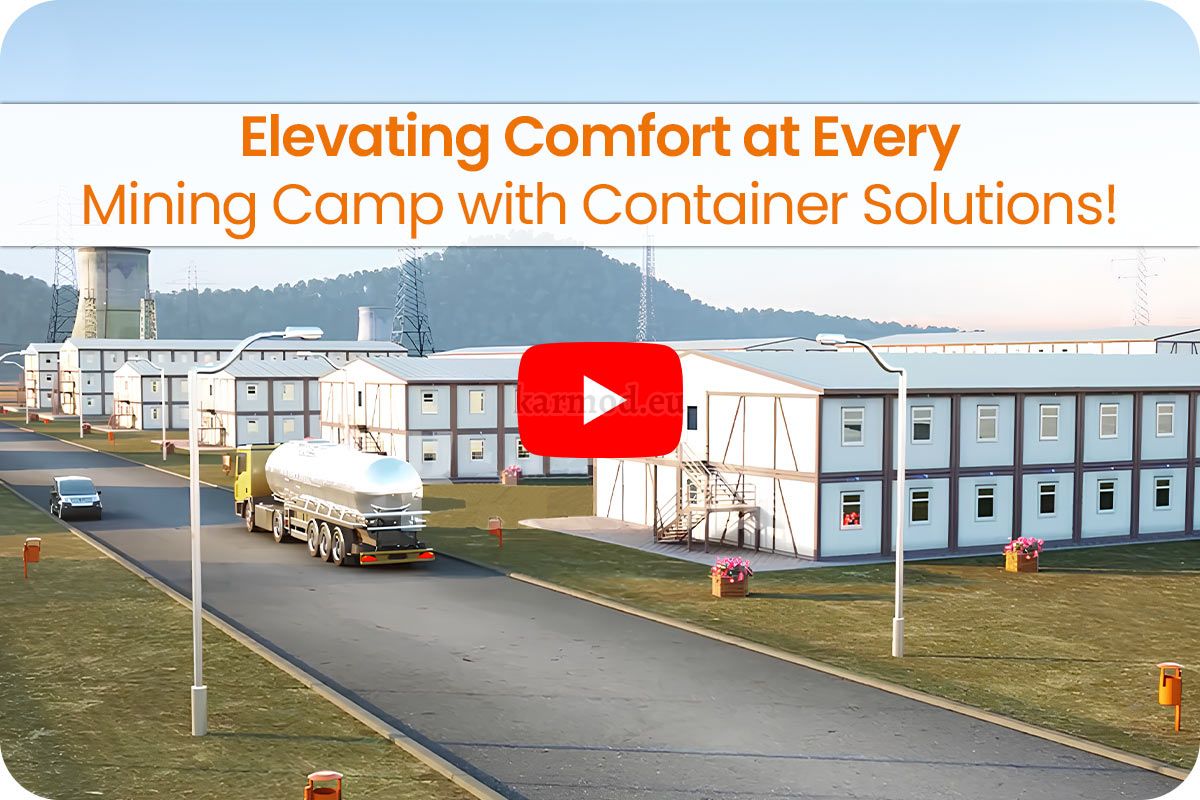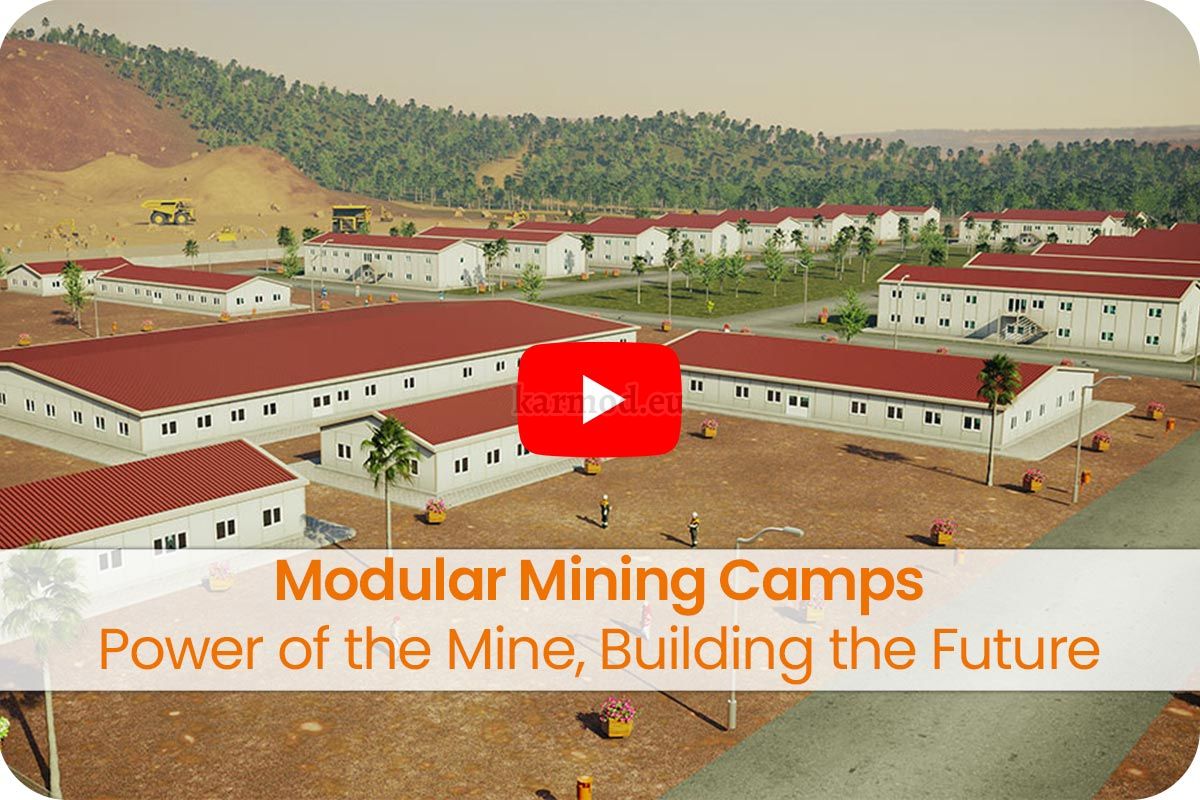 Georgia Portable Mining Camp: Portability is key in mining operations, and Karmod perfectly encapsulates this necessity. The Georgia portable mining camp solutions by Karmod are designed to be easily transportable, setting a foundation for operational success in the transient world of mining.
Georgia Modular Mining Camp: Modularity brings about a blend of convenience and functionality. The Georgia modular mining camp offers a flexible environment that can be tailored to meet the unique demands of your mining site. With Karmod at the helm, these camps are meticulously designed to adapt to the evolving needs of your mining operations.
Georgia Mining Camp Management: Effective management is crucial for smooth mining camp operations. Karmod provides an organized system ensuring the efficient management of the Georgia mining camp. From space allocation to maintenance, every aspect is catered to with precision.
Georgia Mining Camp Kitchen: A well-fed workforce is a productive workforce. Karmod understands this, and therefore, the Georgia mining camp kitchen is designed to deliver a satisfactory culinary experience. The kitchens are equipped with modern amenities ensuring that meal preparations are effortless and hygienic.
Georgia Mining Camp for Sale: The exclusive offer extends a chance to own a premium mining camp in Georgia. With the backing of Karmod's expertise, owning a mining camp is now an attainable aspiration. The camps are built to last, offering a solid return on investment.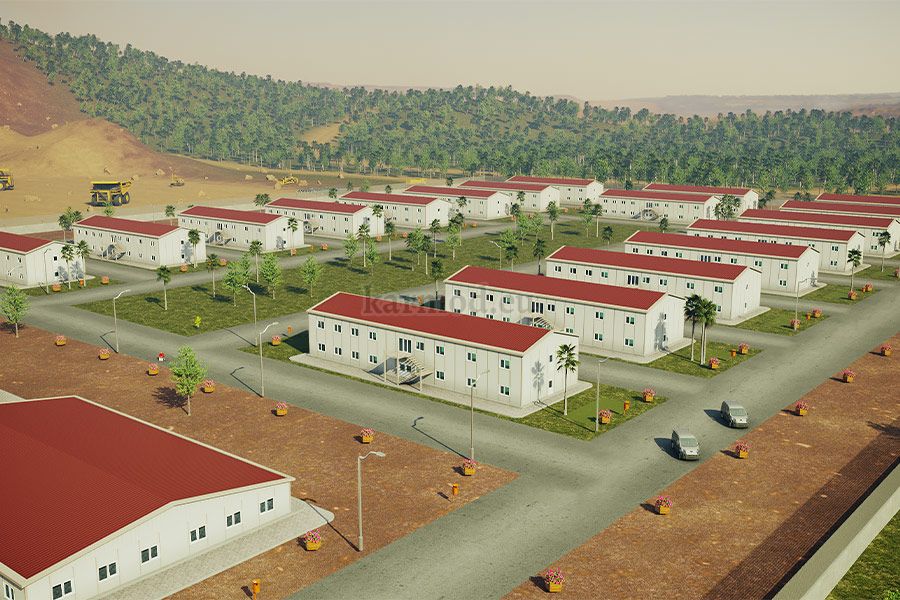 Karmod is your reliable partner in setting up a conducive mining camp in Georgia. This exclusive offer is a ticket to not only own a piece of essential infrastructure but also to ensure the well-being and productivity of your mining workforce. Don't let this opportunity slip by; seize the offer now and establish a strong foothold in Georgia's mining sector.
Luxurious Mining Camp Accommodation in Georgia
The mining sector is often known for its harsh working conditions, but when it comes to living arrangements, Karmod is altering the narrative by introducing luxurious mining camp accommodation in Georgia. The essence of luxury in a mining camp is not just about plush bedding or aesthetic appeal, but it's about creating a homely environment amidst a rugged landscape. It's about providing a space where miners can relax, rejuvenate, and feel a sense of belonging. This aspect of luxury, which hinges on comfort and convenience, has been brought to life by Karmod's meticulous designs.
Karmod's mining camp accommodations are meticulously planned to ensure they are not only functional but luxurious. The living spaces are designed to offer a comforting retreat post a long, hard day at work. The quality of accommodation directly impacts the morale and productivity of the workforce. By offering a serene environment, Karmod ensures that each miner is well-rested and prepared for the demanding tasks that lie ahead. The sophisticated design also extends to communal areas fostering a sense of community and belonging among the workers.
Masterful Construction of Georgia Mining Camp Buildings
Mining camp construction is a fine art that combines the essence of durability, functionality, and comfort. Karmod stands at the forefront of masterful construction of Georgia mining camp buildings, ensuring that every structure is built to withstand the test of time and the harsh conditions prevalent in mining areas. The engineering prowess displayed by Karmod is born out of years of experience and a deep understanding of the mining industry's unique demands.
The construction of mining camp buildings by Karmod is a blend of advanced technology and skilled craftsmanship. The usage of high-quality materials ensures that the buildings are robust and durable. Additionally, the design encompasses modular elements allowing for swift installation, flexibility, and easy relocation if necessary. The layouts are thoughtfully designed to optimize space, enhance operational efficiency, and promote a safe and comfortable living and working environment.
With Karmod, you're not just getting buildings; you're getting a promise of quality, durability, and a conducive environment for your mining operations in Georgia. The masterful construction is an investment toward ensuring the welfare of your workforce while advancing your mining venture's operational goals.
Elevate Your Expectations with Karmod's Mining Camp Design in Georgia
When envisioning a mining camp, what often comes to mind are rugged accommodations aligned strictly for function over form. However, Karmod is revolutionizing this notion with its exceptional mining camp designs in Georgia. The blend of aesthetic appeal, functionality, and innovation encapsulated in every design element is simply awe-inspiring. Here are some of the groundbreaking features:
Modular Construction: The modular camp design allows for quick setup and disassembly, saving invaluable time and resources. This modern construction method not only accelerates the project timeline but also offers the flexibility of expanding or relocating the camp with ease.
Sustainable Practices: Karmod's designs are anchored in sustainability. Energy-efficient materials, waste management systems, and renewable energy options are incorporated to minimize the ecological footprint of the mining camp.
Safety Measures: Safety is a paramount concern in mining camp design. Karmod ensures the inclusion of robust safety features, from fire-resistant materials to secure locking systems and well-planned evacuation routes.
Comfort & Community: The designs foster a sense of community while ensuring personal comfort. Communal spaces, recreational areas, and private accommodations are meticulously planned to promote camaraderie among workers.
Operational Efficiency: The layout of the camp is designed to enhance operational efficiency, with well-located management offices, storage areas, and easy accessibility to work sites.
Karmod's innovative approach undeniably elevates expectations, setting a new standard in mining camp design that converges luxury, efficiency, and sustainability.
Unmatched Excellence: Karmod, Your Premier Choice for Georgia Mines
When it comes to providing top-notch mining camp solutions in Georgia, Karmod stands unrivaled. The unmatched excellence portrayed by Karmod is a derivative of years of industry expertise, innovative design, and an unwavering commitment to client satisfaction. Here's why Karmod is the premier choice:
Customized Solutions: Every mining project has its unique set of requirements. Karmod engages with clients to provide tailored solutions that align perfectly with their needs.
Quality Assurance: The hallmark of Karmod's offerings is the superior quality. Every structure is engineered to endure the harsh conditions of mining environments while offering comfort and safety.
Cost-Efficiency: Despite the high-quality construction, Karmod ensures cost-efficiency, presenting a lucrative value proposition for mining entities.
Comprehensive Services: From initial design to installation and maintenance, Karmod offers a comprehensive suite of services, ensuring a hassle-free experience for clients.
Innovative Technology: Embracing modern technology, Karmod continually evolves its offerings, ensuring that clients receive the latest in design and construction solutions.
With a plethora of positive testimonials and a portfolio of successful projects, Karmod's reputation as a leader in providing superior mining camp solutions in Georgia is well-earned. Investing in a partnership with Karmod is a strategic move towards ensuring the success and operational efficiency of your mining venture.