Imagine a mining camp where every detail, from the layout to the kitchens, is meticulously designed for convenience, efficiency, and comfort. Picture this in the heart of Germany's robust mining regions. With Karmod, this vision is not just a possibility, it's a guarantee. As pioneers in the industry, Karmod is thrilled to offer an exclusive range of Germany mining camps for sale, redefining the standards of portable and modular accommodations.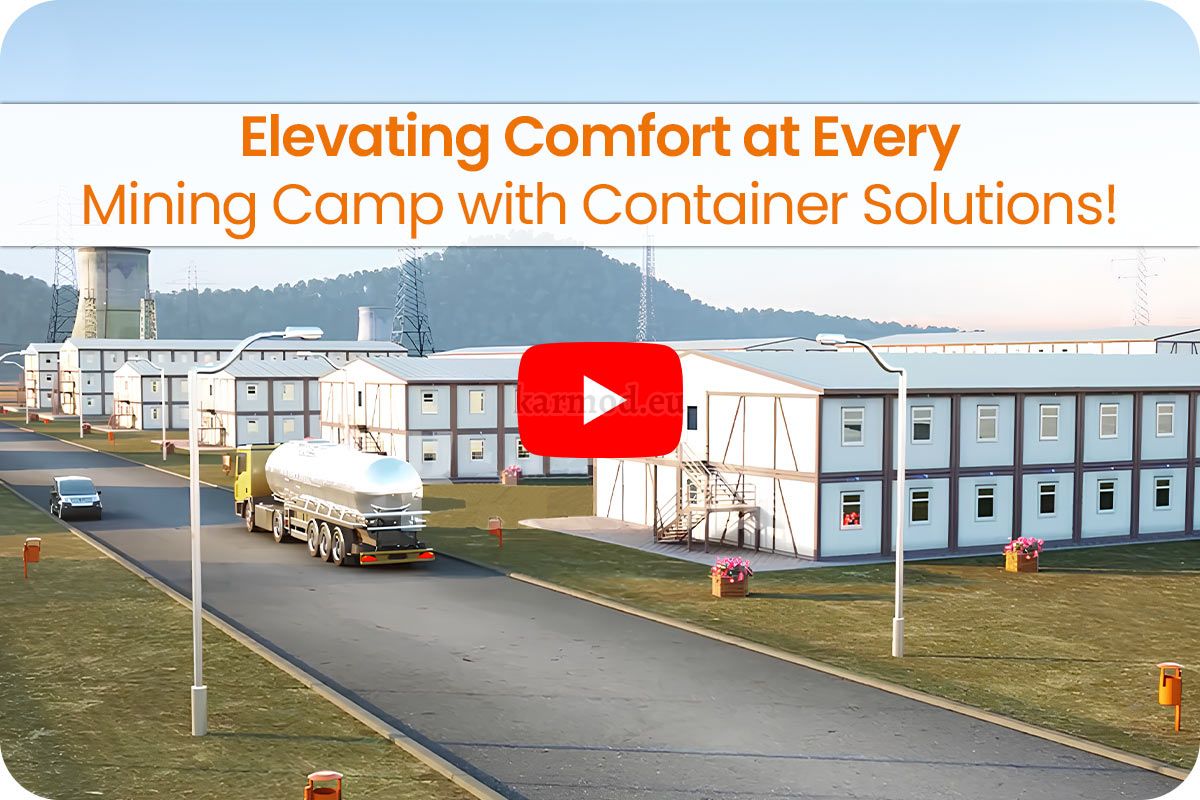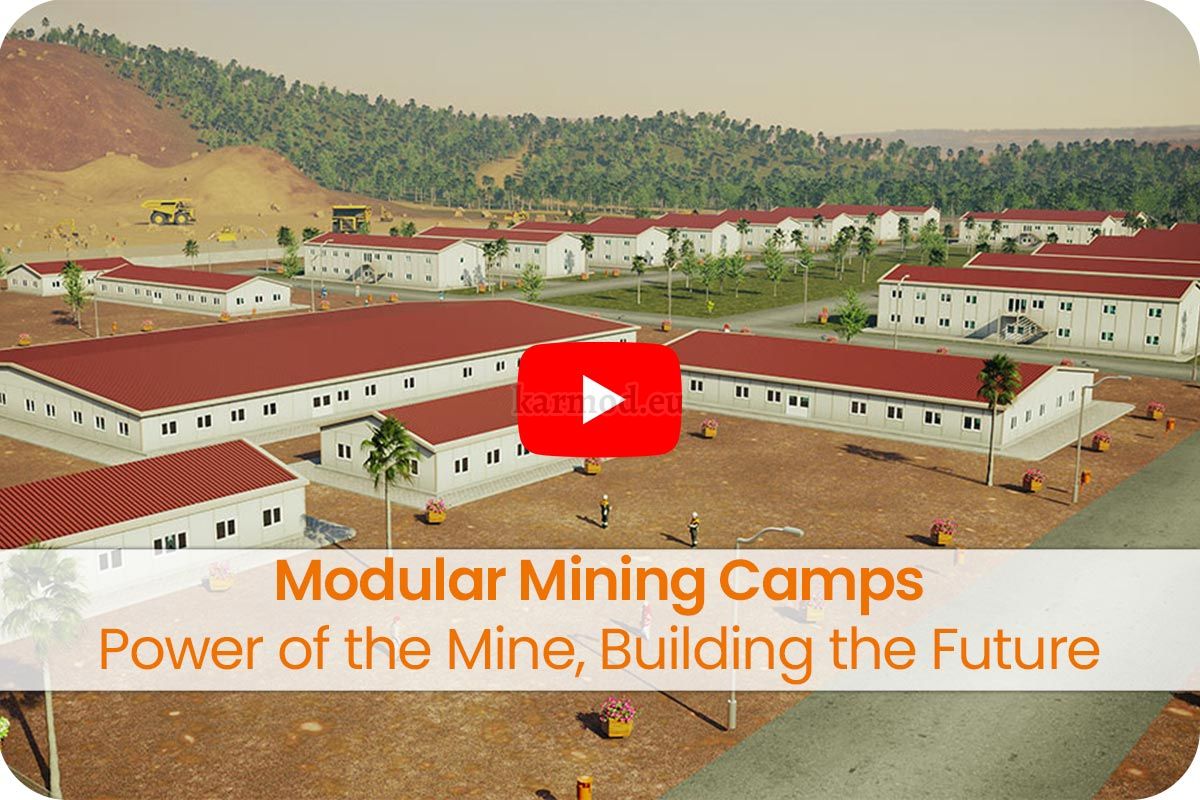 Germany Portable Mining Camp: Karmod's portable mining camps are crafted for ultimate mobility without sacrificing comfort. Relocate your operations with ease and assurance, knowing your accommodations move with you, providing consistency and stability in the constantly changing mining environment.
Germany Modular Mining Camp: Efficiency and customization meet in Karmod's modular mining camp solutions. Tailor your camp to your specific needs with modular units that ensure optimized space utilization, scalable designs, and rapid construction and deployment, enhancing your operational efficiency from day one.
Germany Mining Camp Management: Karmod transcends traditional offerings with comprehensive mining camp management solutions in Germany. Align your operations for peak performance with our integrated management services, ensuring every aspect of your camp runs smoothly and efficiently.
Germany Mining Camp Kitchen: Fuel your workforce with Karmod's state-of-the-art mining camp kitchens. Designed for high-volume, efficient food production, these kitchens ensure your team is nourished and ready to tackle each day's challenges, contributing to overall productivity and well-being.
Germany Mining Camp for Sale: Seize the opportunity to own a world-class mining camp in Germany with Karmod's exclusive offer. Benefit from the unparalleled quality, innovative design, and comprehensive support that are the hallmarks of Karmod, ensuring your investment is sound, and your operations are poised for success.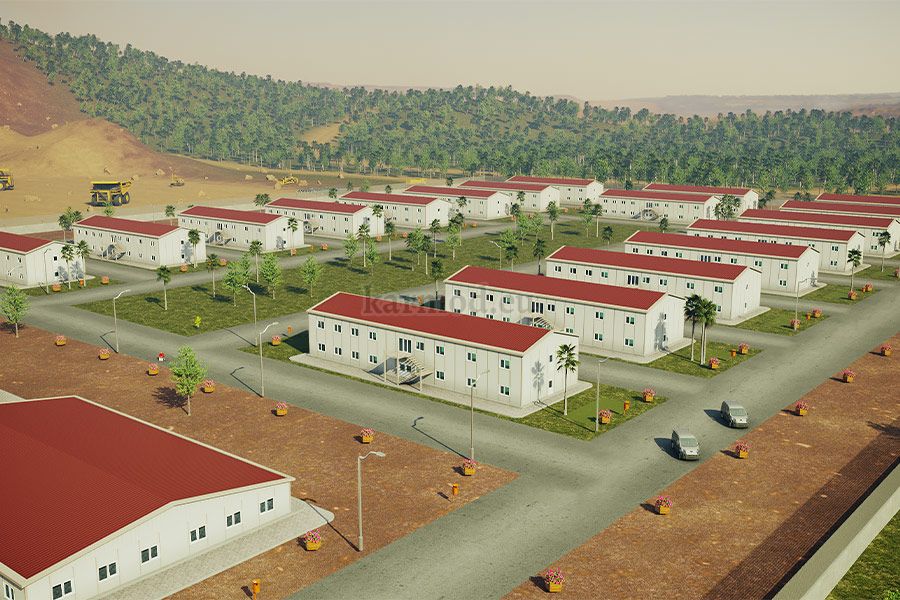 Don't let the challenge of establishing a functional, comfortable, and efficient mining camp in Germany deter you. With Karmod's exclusive Germany mining camp for sale offer, embark on your mining operations with confidence and the support of a trusted industry leader. Propel your success with Karmod, where excellence in mining camp solutions is not just a promise, it's a proven track record. Elevate your mining operations with Karmod's Germany mining camp solutions - a beacon of quality, innovation, and unmatched support in the mining industry.
Luxurious Mining Camp Accommodation in Germany
In the thriving mining industry of Germany, the comfort and well-being of your workforce are paramount. The Karmod brand is synonymous with luxury and convenience, ensuring that every mining camp accommodation in Germany stands as a testament to top-notch living standards. Our accommodations are not just structures but homes away from home for every worker, providing an oasis of calm and relaxation after a demanding day of work. Karmod's luxurious mining camp accommodations in Germany come equipped with modern amenities, ensuring that every need is met with precision and care. The well-appointed spaces provide not only comfort but also contribute to heightened productivity and morale among the workforce, creating an environment of satisfaction and well-being. Choose Karmod for a holistic, luxurious living experience in the heart of Germany's mining terrain.
Masterful Construction of Germany Mining Camp Buildings
Karmod's commitment to excellence is evident in the masterful construction of Germany mining camp buildings, where durability meets innovative design. Every building is a marvel of modern construction technology, ensuring that your mining camp stands resilient in the face of Germany's diverse climatic conditions. At Karmod, every mining camp building in Germany is built with an unwavering commitment to quality and sustainability. The use of top-grade materials and cutting-edge construction techniques guarantees the longevity and reliability of every structure. Karmod's Germany mining camp buildings are not just buildings; they are fortresses of reliability and innovation, ensuring that your mining operations proceed unhindered by concerns about accommodation and related infrastructure. Trust Karmod's expertise for a sturdy, reliable, and innovative construction solution for your Germany mining camp buildings. Your operation's success begins with the solid foundation of a Karmod building.
Elevate Your Expectations with Karmod's Mining Camp Design in Germany
Karmod continues to break boundaries with its state-of-the-art mining camp designs in Germany. Every detail is meticulously crafted to ensure utmost functionality and superior comfort, redefining what mining camps can aspire to be. Elevate your expectations with Karmod, where we bring your vision to life with exceptional design elements and innovative solutions, tailored specifically for the unique demands of the mining industry. By integrating advanced technology and sustainable practices, Karmod's designs seamlessly blend efficiency with environmental consciousness.
Adaptable Design: Our designs are flexible and modular, easily adapting to diverse needs and terrains.
Advanced Technology: We employ the latest technological advancements for enhanced comfort and efficiency.
Sustainability: Environmental friendliness is at the core of our design philosophy, ensuring low impact on the natural ecosystem.
Safety Assurance: Karmod prioritizes the safety of your workforce, incorporating robust safety features in every design.
Experience the future of mining camp design with Karmod and elevate your expectations to new heights. Our designs stand as a beacon of innovation, safety, and luxury in the demanding mining environment of Germany. Your workforce deserves nothing but the best, and Karmod is dedicated to delivering excellence beyond ordinary.
Unmatched Excellence: Karmod, Your Premier Choice for Germany Mines
In the robust mining sector of Germany, settling for the ordinary is not an option. Karmod stands out as the premier choice for Germany mines, delivering unmatched excellence in every project. From the initial concept to the final construction, Karmod ensures every aspect echoes perfection, aligning with your specific requirements and exceeding your expectations.
World-Class Quality: Karmod is synonymous with world-class quality and craftsmanship in every Germany modular camp project.
Comprehensive Solutions: From planning to execution, Karmod provides a comprehensive solution for your mining camp needs in Germany.
Timely Delivery: Our commitment to your timeline ensures that your projects are delivered without delay, keeping your operations on schedule.
Customer Satisfaction: At Karmod, your satisfaction is our priority, and we go the extra mile to ensure your needs are met with excellence.
Choose Karmod as your trusted partner for Germany mines, where unmatched excellence is not just a promise but a steadfast commitment. Propel your mining operations to new pinnacles of success with Karmod, your reliable ally in realizing the extraordinary.