Delve into the opportunity of a lifetime with Karmod's exclusive offer. Situated in the heart of Ghana's prolific mining regions, discover mining camps tailored for ultimate efficiency and comfort. This is where state-of-the-art design meets practicality, creating a harmonious blend of functionality and style.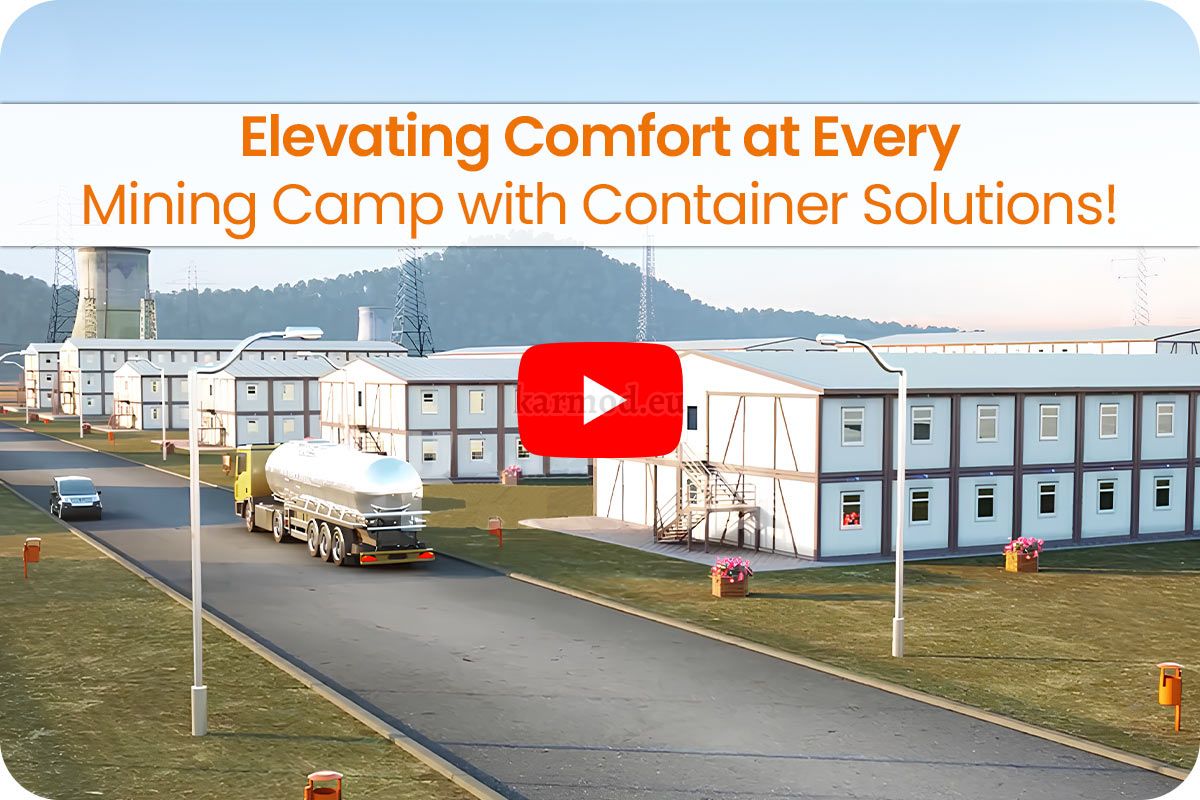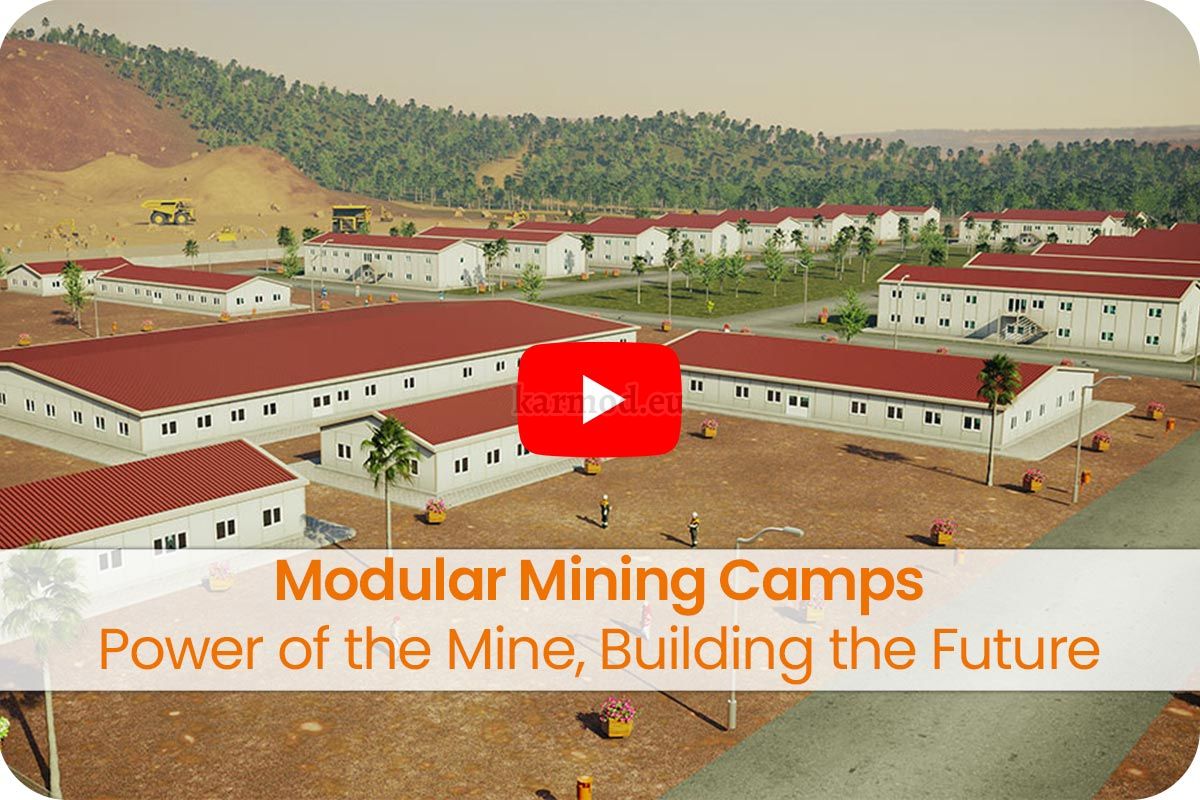 Ghana Portable Mining Camps: Karmod emphasizes flexibility with portable mining camps in Ghana, ensuring you can relocate with ease and adapt to the dynamic needs of the mining industry.
Ghana Modular Mining Camps: Our modular camps are a revolutionary solution that offers speedy construction without compromising quality and durability. Experience a hassle-free assembly with the robustness that stands the test of time and elements.
Ghana Mining Camp Management: We ensure seamless operations within the mining camp. Karmod's comprehensive mining camp management in Ghana covers all bases, from administrative tasks to the maintenance of facilities, ensuring your camp runs like a well-oiled machine.
Ghana Mining Camp Kitchen: Karmod understands the importance of nutrition and convenience. Our mining camps feature fully-equipped kitchens, providing hearty and healthy meals to fuel the demanding workdays in Ghana's mining sectors.
Ghana Mining Camp for Sale: The time to act is now. Seize the unparalleled offer to own a mining camp in Ghana. Karmod is at the forefront, providing top-notch mining camps for sale, ensuring you have all you need to spearhead your mining operations to success.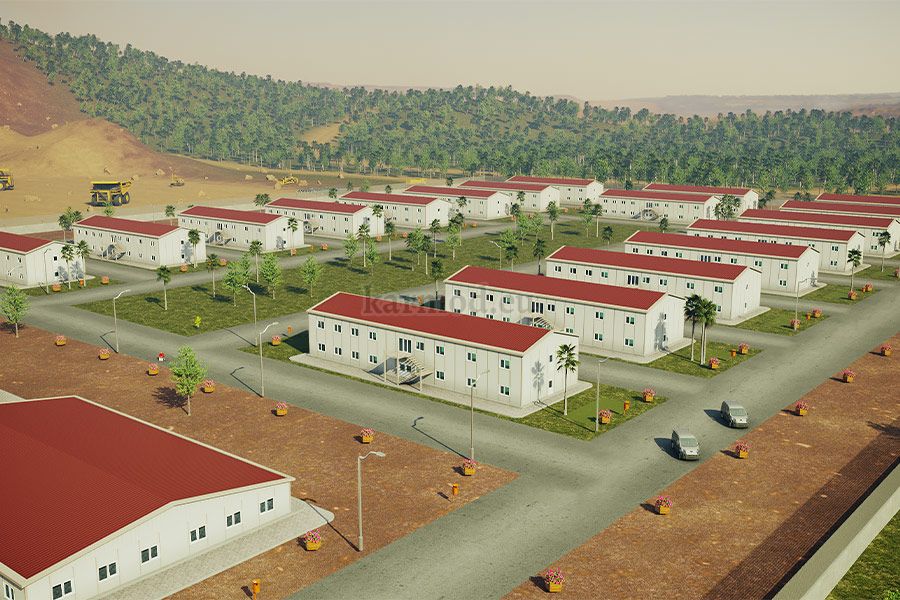 Embrace the Karmod difference – where every detail is meticulously crafted for optimal satisfaction. Be it the structural design ensuring the sturdiness of the Ghana modular mining camp or the intricate layout facilitating seamless operations for Ghana mining camp management, Karmod leaves no stone unturned.
Witness the amalgamation of innovation, expertise, and commitment as Karmod transcends the conventional, providing exceptional mining camp solutions in Ghana. With Karmod, you're not just purchasing a mining camp; you're investing in a legacy of excellence, reliability, and unwavering support. Embark on the journey towards streamlined and prosperous mining operations with Karmod's Ghana mining camps for sale, and propel your venture to unprecedented heights. Seize the future, today with Karmod!
Luxurious Mining Camp Accommodation in Ghana
Discover the epitome of luxury and comfort with Karmod's Mining Camp Accommodation in Ghana. In the midst of the bustling mining activity in Ghana, Karmod stands as a beacon of relaxation and supreme comfort, offering luxurious mining camp accommodations that serve as a serene oasis for all mining professionals. Each accommodation is designed with precision and utmost care to ensure a homely and comfortable environment amidst the rugged terrains of mining sites.
Step inside and be greeted by spacious interiors, modern amenities, and a warm ambiance that exudes relaxation and peace. The seamless blend of luxury and practicality in our accommodation ensures you have the perfect space to rejuvenate after a long day of hard work, offering all the modern conveniences that you would expect from a world-class accommodation provider.
Beyond the doors of your luxurious mining camp accommodation in Ghana by Karmod, lies a community of like-minded professionals, offering ample opportunities for networking, collaboration, and relaxation. The security and well-being of every resident are paramount, with round-the-clock security and an unwavering commitment to the safety and happiness of every guest.
Karmod's luxurious mining camp accommodation in Ghana is not just a place to rest; it's a space where comfort meets functionality, ensuring every moment spent is a testament to luxury, safety, and convenience.
Masterful Construction of Ghana Mining Camp Buildings
Enter the realm of masterful construction with Karmod, where every Ghana mining camp building is a marvel of innovative design, robust construction, and modern aesthetics. At Karmod, we take pride in our unparalleled expertise in constructing mining camp buildings in Ghana that stand as monuments of excellence and durability.
The masterful construction process begins with a thorough understanding of the unique needs and requirements of each mining camp. Our team of seasoned experts meticulously plans each detail, ensuring the final construction stands tall, meeting and exceeding the expectations set.
In the construction of Ghana mining camp buildings, Karmod utilizes cutting-edge technology and high-quality materials to ensure each building's longevity and resilience against the harshest of conditions. Our buildings are designed to withstand extreme weather conditions, ensuring a safe and secure environment for all occupants.
Karmod's commitment to excellence is evident in every aspect of the construction process. From the initial planning stages to the final touches, Karmod ensures each Ghana mining camp building is a masterpiece, reflecting the high standards of quality and excellence that Karmod is renowned for globally.
Elevate your expectations and experience the unmatched mastery in construction with Karmod's Ghana mining camp buildings, where every brick laid is a step towards a safer, more comfortable, and highly efficient mining camp experience.
Elevate Your Expectations with Karmod's Mining Camp Design in Ghana
Imagine a mining camp where every detail is meticulously designed for utmost functionality and comfort. At Karmod, we bring this vision to life with our innovative and superior mining camp design in Ghana. Our designs are a seamless amalgamation of technological advancement and practical efficiency, ensuring that the mining camps not only meet but exceed the expectations of our clients.
Thoughtful Planning: Every modular camp is thoughtfully planned to ensure optimal utilization of space, providing the best living and working conditions for the occupants.
Innovation at Core: Karmod's mining camp design in Ghana incorporates cutting-edge technologies ensuring safety, comfort, and convenience at every corner of the camp.
Sustainable Approach: Our designs prioritize sustainability, ensuring minimal environmental impact while delivering unparalleled comfort and efficiency.
Elevate your expectations with Karmod's exceptional mining camp design in Ghana, and experience a living and working environment that is unmatched in quality, comfort, and functionality.
Unmatched Excellence: Karmod, Your Premier Choice for Ghana Mines
In the competitive world of mining, Karmod stands out as the premier choice for mining camps in Ghana, offering unmatched excellence in every aspect. From the initial design phase to the completion, Karmod's commitment to delivering excellence remains unwavering.
Tailored Solutions: Karmod provides tailor-made solutions for mining camps, ensuring every need is met with precision and expertise.
Global Standards: Karmod adheres to global standards of quality, safety, and sustainability, ensuring the delivery of world-class mining camps in Ghana.
Comprehensive Services: Beyond construction, Karmod offers comprehensive camp management services, ensuring smooth and efficient operations of the mining camps.
Embrace the unmatched excellence of Karmod as your premier choice for mining camps in Ghana, and embark on a journey of seamless operations, superior comfort, and enduring success. Your search for excellence ends with Karmod, where every expectation is not just met, but vastly exceeded.