In the heart of Central America, Guatemala's burgeoning oil and gas industry stands as a beacon of innovation and progress. The country, renowned for its rich culture and history, is also gaining traction for its high-quality oil and gas operations. As the industry flourishes, the demand for top-notch housing solutions rises. That's where Karmod's expertise steps in, offering unparalleled housing solutions tailored to the unique needs of oil and gas professionals in Guatemala. Let's delve deeper into why these camps are the epitome of excellence: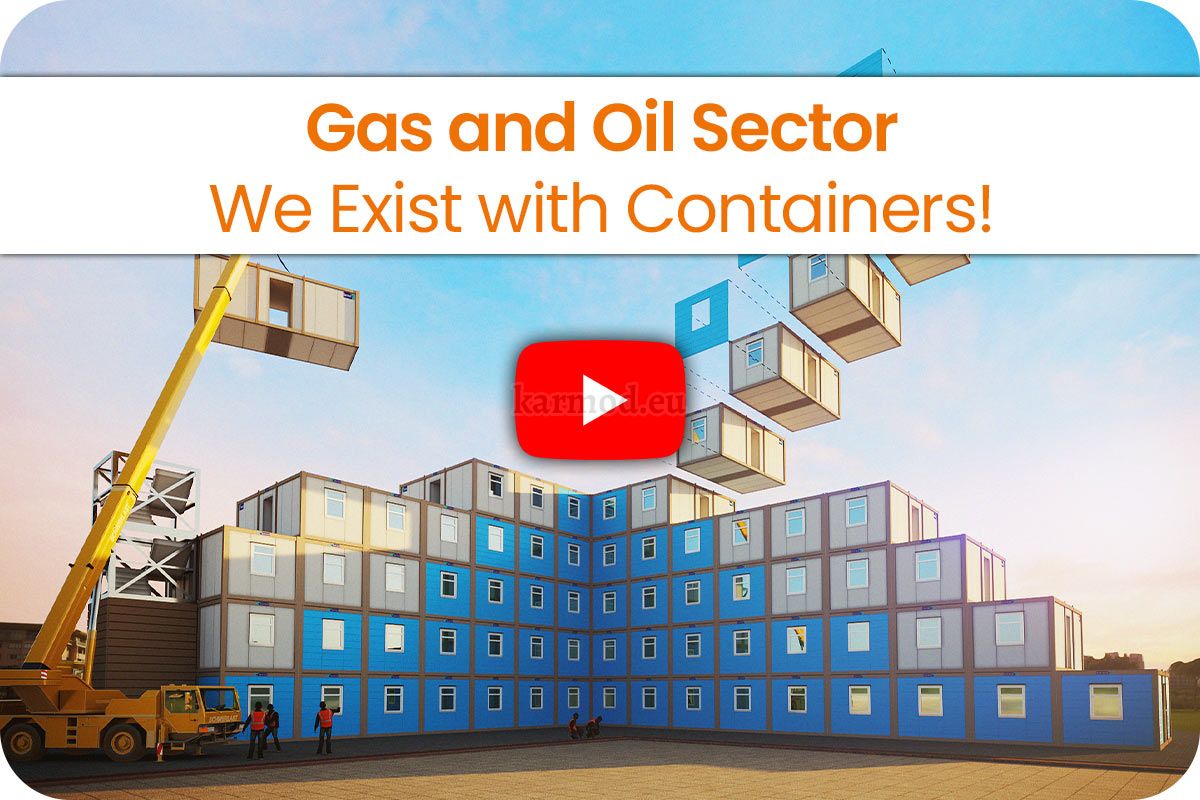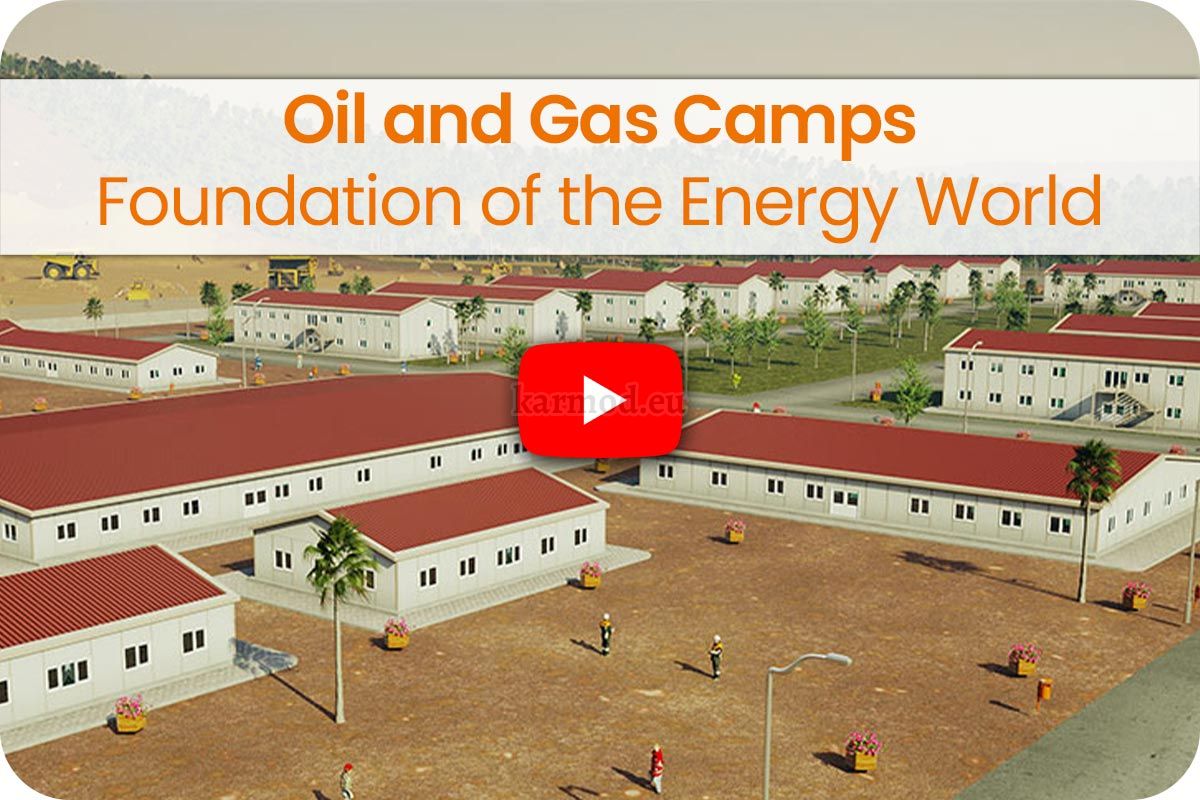 Tailored to Needs: Every oil and gas operation is unique, and so are its housing requirements. Karmod ensures that every Guatemala Oil and Gas Field Man Camp is designed to fit the specific needs of the project, ensuring a seamless integration into the work environment.
Comfort Beyond Comparison: After a long day in the field, professionals deserve nothing short of a comfortable abode. The Guatemala Oil and Gas Field Housing Units provided by Karmod are equipped with all modern amenities, ensuring a perfect blend of luxury and functionality.
Safety First: Given the challenges and potential hazards associated with the oil and gas industry, safety can't be compromised. Karmod's Guatemala Oil and Gas Field Housing units are built with the highest safety standards, ensuring peace of mind for its occupants.
Modular Mastery: The modular camp solutions offered by Karmod are a testament to the company's innovative approach. These structures allow for easy expansions or modifications, making them ideal for dynamic projects that might evolve over time.
Environmentally Conscious: While ensuring comfort and safety, Karmod doesn't neglect its environmental responsibilities. Their housing solutions incorporate sustainable materials and practices, minimizing the environmental impact and ensuring harmony with Guatemala's lush landscapes.
Karmod's Commitment: With a reputation for excellence, Karmod isn't just a manufacturer; they're a partner in progress. Their unwavering commitment to quality, innovation, and customer satisfaction has cemented their position as a leader in the sector.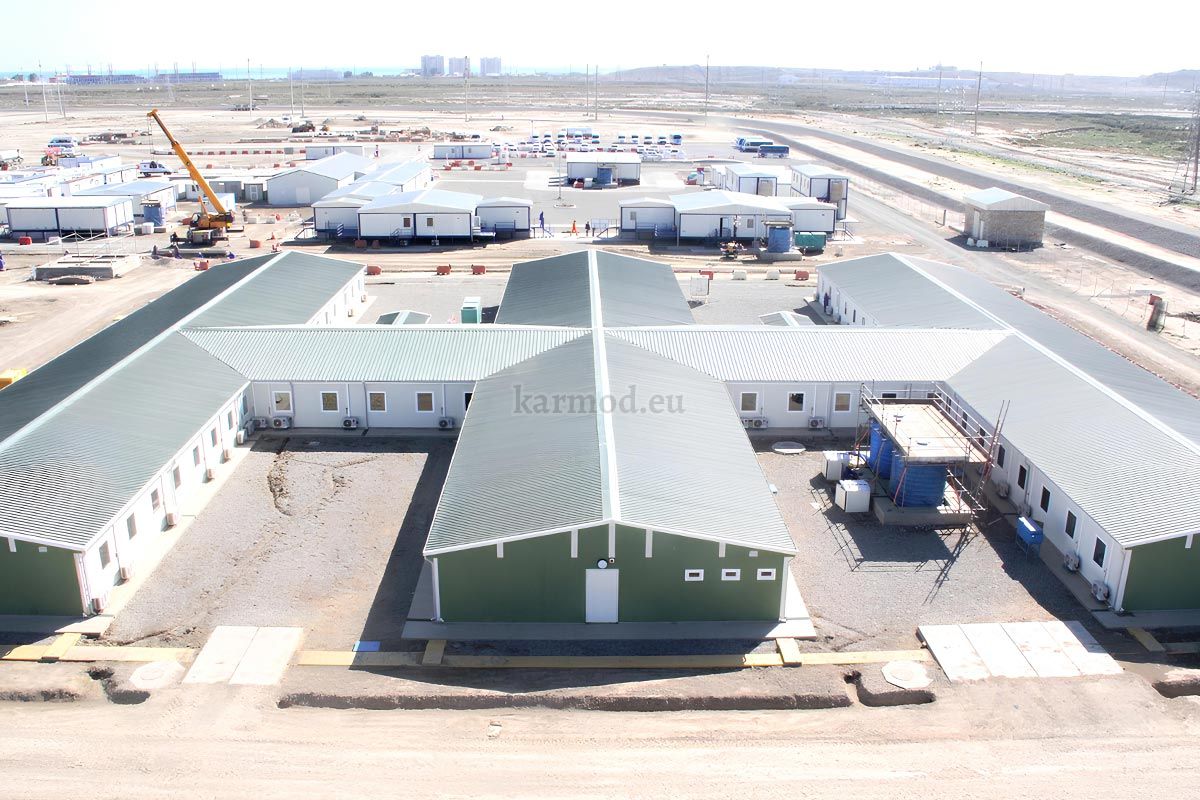 In the realm of Guatemala's oil and gas industry, finding the right housing solution can make all the difference. Professionals need a space that is not just functional, but also a haven of comfort. With Karmod's unmatched expertise and dedication, it's evident that when it comes to excellence in housing solutions, they're the gold standard. Whether it's a sprawling project or a compact operation, Karmod's offerings ensure that every professional feels right at home, even when they're miles away from it.
Experience Unmatched Comfort at Guatemala's Oil and Gas Man Camps
Nestled amidst the captivating terrains of Central America, Guatemala's oil and gas industry is setting benchmarks, not only in terms of production but also in offering impeccable living conditions for its professionals. Every seasoned professional knows that the efficiency of an oil or gas project is deeply intertwined with the well-being of its workforce. Recognizing this, the country has witnessed a surge in state-of-the-art man camps. Guatemala Oil and Gas Field Man Camps, designed to cater to this very aspect, are ensuring that every individual experiences home-like comfort after a hard day at work. With plush beds, modern amenities, and spaces designed to rejuvenate, these man camps are the epitome of comfort and luxury.
The Gold Standard in Guatemala's Oil and Gas Field Housing
Karmod's involvement in enhancing the living conditions for oil and gas professionals in Guatemala has been nothing short of revolutionary. Their intricate designs, relentless focus on quality, and an unparalleled understanding of the unique needs of the industry have paved the way for setting the gold standard in Guatemala Oil and Gas Field Housing. Every housing unit crafted by Karmod oozes sophistication, without compromising on functionality. Their robust structures, combined with a touch of elegance, ensures that professionals have a haven to retreat to. Beyond just a place to rest, Karmod's housing solutions encapsulate a lifestyle, a haven where professionals can relax, socialize, and rejuvenate. It's not just about offering a roof over one's head; it's about ensuring that the roof is paired with unmatched comfort, safety, and style.
The growth trajectory of Guatemala's oil and gas sector is impressive, and with housing solutions like these, it's evident that the industry is committed to ensuring holistic development. Karmod's contribution to this growth, through its exceptional housing solutions, is indeed commendable. Professionals can now focus solely on their tasks, knowing they have the finest living conditions awaiting them at the end of the day. The future of oil and gas housing in Guatemala shines brightly, and Karmod is at the helm, steering it towards excellence.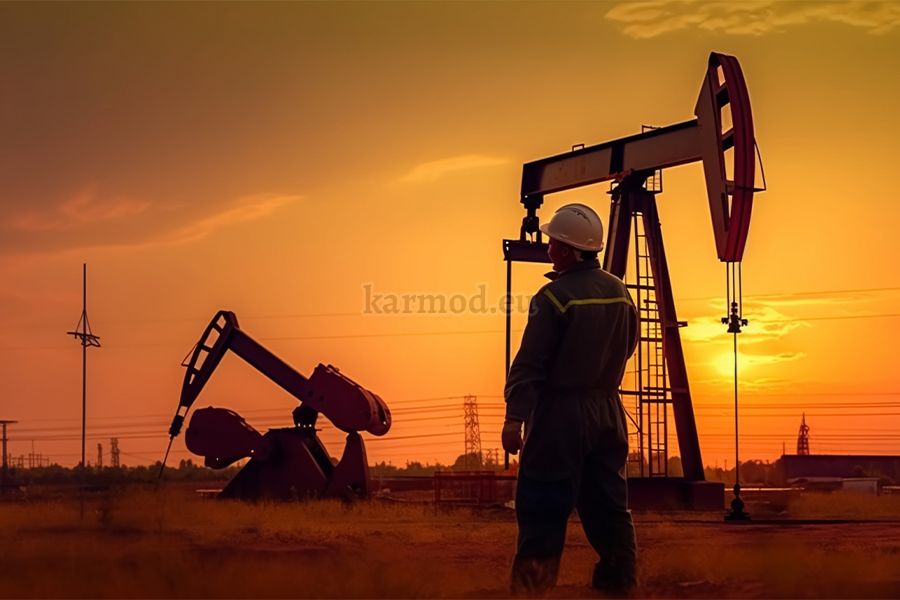 Structures of Quality: Guatemala's Oil and Gas Camp Construction Buildings
In the bustling world of the oil and gas sector, the focus often narrows down to production, equipment, and technicalities. However, the real gems behind successful projects are the structures that house the invaluable human resources. In Guatemala, a notable transformation is underway in the realm of Oil and Gas Camp Construction Buildings. Here's what sets them apart:
Innovative Design: The first thing that catches the eye is the innovative design. These constructions aren't mere shelters but carefully thought-out habitats conducive to relaxation and productivity.
Durability: Built to withstand various climatic conditions, the emphasis is on longevity. These structures are designed to stand the test of time, ensuring they remain steadfast amidst the rigors of oil and gas projects.
Safety Measures: When it comes to the oil and gas industry, safety is paramount. Every construction building integrates advanced safety protocols, from fire-resistant materials to secure locking systems.
Sustainability: With the global shift towards sustainability, these buildings are often equipped with energy-efficient systems, making them environmentally friendly.
Best Company and Manufacturer Karmod for Oil and Gas Field in Guatemala
When discussing the pinnacle of quality and innovation in Guatemala's oil and gas field housing solutions, one name consistently emerges: Karmod. Let's delve into why Karmod stands head and shoulders above the rest:
Track Record: Karmod boasts a commendable history of delivering top-tier modular camp solutions tailored to the oil and gas industry's dynamic needs.
Cutting-edge Technology: Incorporating the latest technological advancements, Karmod ensures that every housing unit is a masterpiece of modern engineering.
Customer-Centric Approach: Understanding the unique requirements of each project, Karmod customizes solutions, ensuring maximum comfort and utility.
Global Standards, Local Touch: While Karmod operates at global standards of excellence, they infuse a local touch into their structures, ensuring they resonate with the cultural and geographical nuances of Guatemala.
To sum it up, as Guatemala's oil and gas industry continues its upward trajectory, companies like Karmod play a pivotal role. By providing exceptional housing solutions, they ensure that professionals in the field always have a home away from home.