In the sprawling, resource-rich landscapes of Guinea, mining remains a lucrative venture. However, the essence of a successful mining operation isn't merely about the availability of resources, but also about ensuring the well-being and efficiency of the workforce on-site. This is where Karmod steps in, ushering a new era of modern, reliable, and sustainable living and working environments with its Guinea Mining Camp offerings.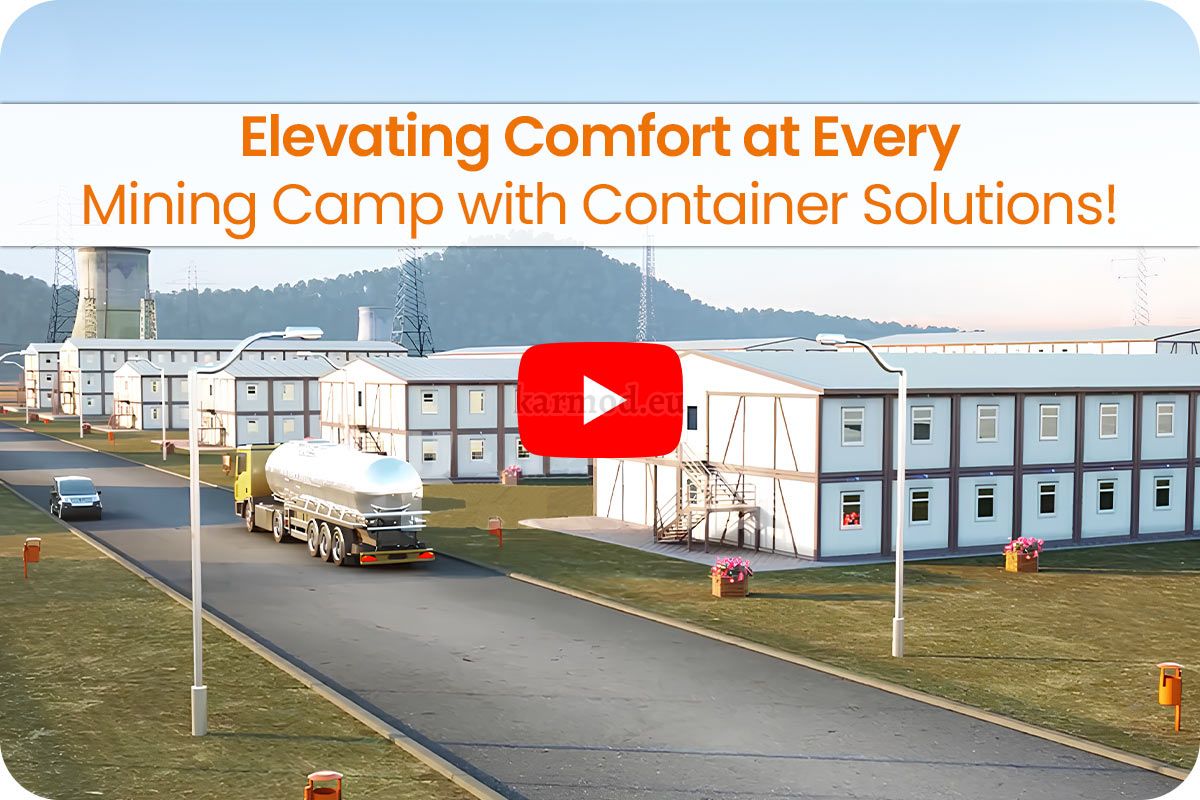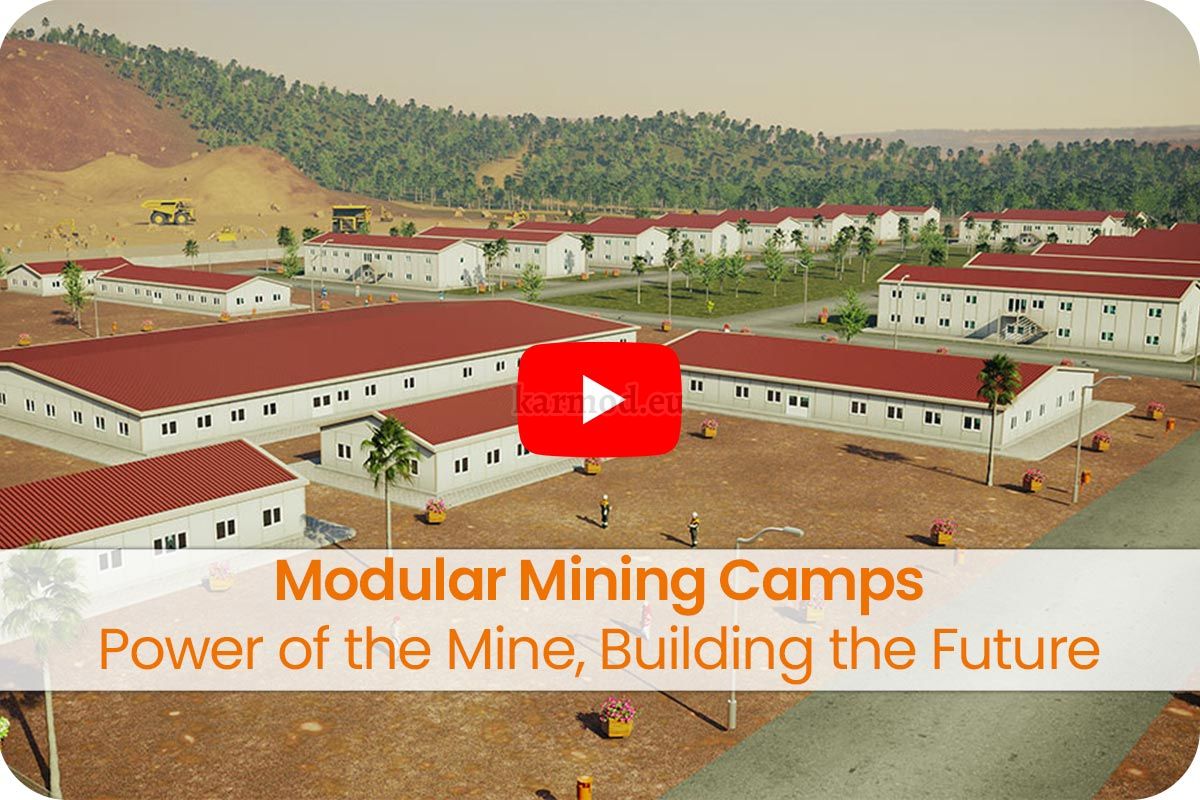 Guinea Portable Mining Camp:
Karmod's portable mining camps provide an immediate solution to accommodation needs, delivering comfort and functionality without compromising on quality. The portability feature makes it a breeze to set up, dismantle, and relocate the camp as and when required, proving to be a time and cost-effective solution.
Guinea Modular Mining Camp:
Venturing a step further, Karmod's modular mining camps are a testament to modern-day architectural and design brilliance. The modular design allows for easy expansion, customization, and adaptation to the changing demands of the mining operation. Moreover, the modular approach fast-tracks the construction process ensuring your operations are up and running in no time.
Guinea Mining Camp Management:
Behind the seamless operation of a mining camp, lies the meticulous management services provided by Karmod. From the meticulous planning of space to ensuring the uninterrupted supply of essential services and security, every aspect is engineered towards fostering a conducive work and living environment.
Guinea Mining Camp Kitchen:
Nutrition and hearty meals are vital for maintaining the high energy levels required in mining operations. Karmod's mining camp kitchens are designed to cater to the culinary needs of the personnel, providing a range of modern kitchen facilities that ensure the preparation and delivery of nutritious meals.
Guinea Mining Camp for Sale:
The exclusive offer to own a mining camp in Guinea is a golden opportunity to secure a self-contained, well-managed, and comfortable living and working environment for your workforce. With Karmod, you're not just purchasing a mining camp; you're investing in a productive future of your mining operations.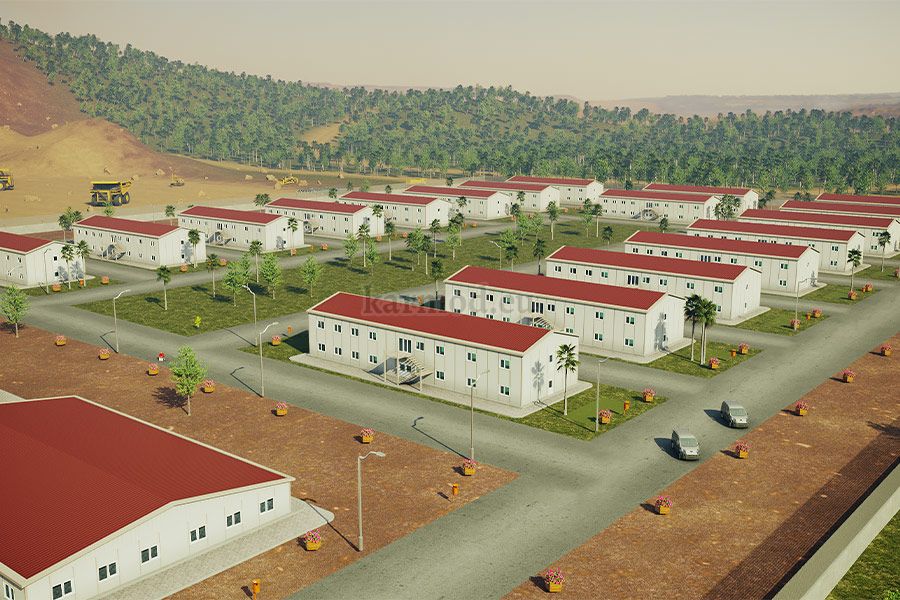 Karmod's commitment to excellence is evident in every aspect of their mining camp solutions. Whether you're considering the portable or modular mining camp, Karmod's proficiency in camp management, their modern kitchen facilities, and the exclusive offer for sale, all conjoin to present an unmatched value proposition for mining enterprises in Guinea. It's not just about providing shelter; it's about elevating the living and working standards, ensuring safety, and augmenting productivity in the challenging terrains of mining operations.
Luxurious Mining Camp Accommodation in Guinea
In the heart of Guinea's mining regions, Karmod's luxurious mining camp accommodation stands as a beacon of comfort and modernity amidst the rugged landscapes. These aren't just mere shelters, but a blend of comfort, convenience, and luxury designed to provide a home away from home for the hardworking miners. The accommodation facilities are meticulously crafted to ensure every miner is well-rested after a grueling day at the mines. The spacious living quarters, coupled with modern amenities and a serene ambiance, redefine the standard for mining camp accommodations.
Each unit within the accommodation sector is engineered with superior materials ensuring durability, comfort, and utmost safety. The interiors exude a warm, inviting atmosphere with well-ventilated spaces, comfortable bedding, and contemporary furnishings. In addition, the communal areas are designed to foster social interactions and relaxation. The juxtaposition of luxury and practicality is what sets Karmod's mining camp accommodations apart from the rest, making it a haven of comfort in the challenging environment of Guinea's mining areas.
Masterful Construction of Guinea Mining Camp Buildings
Karmod's prowess in the construction of Guinea mining camp buildings is nothing short of masterful. With an unwavering commitment to quality and precision, each building within the mining camp is a masterpiece of modern construction techniques blended with practical design. The essence of these masterfully constructed buildings lies in their ability to withstand the harsh conditions of mining areas while providing a safe, comfortable, and conducive environment for both work and rest.
The construction process is a meticulous one, ensuring every building is erected to meet and exceed the industry standards. The use of robust materials, coupled with cutting-edge construction technology, results in structures that are not only durable but also aesthetically pleasing. The architectural designs are tailored to meet the unique needs of mining operations, providing versatile spaces that cater to various functions including administration, accommodation, dining, and recreation.
Every detail, from the foundation to the roofing, echoes Karmod's dedication to delivering unmatched excellence. Furthermore, the innovative construction techniques employed significantly shorten the construction timelines, ensuring your mining operations are not hindered by prolonged construction processes. The fusion of modernity, quality, and practicality in the construction of Guinea mining camp buildings by Karmod, positions them as the epitome of masterful construction, setting a benchmark in the industry.
Elevate Your Expectations with Karmod's Mining Camp Design in Guinea
Stepping into the new era of mining operations, the design of mining camps plays a pivotal role in ensuring efficiency, safety, and comfort. Karmod, a trusted name in the industry, takes mining camp design in Guinea to unprecedented heights. With a keen eye on the evolving needs of modern mining operations, Karmod integrates ingenious designs with robust construction. The result is a seamless blend of functionality and aesthetic appeal that elevates the living and working conditions within the mining camps.
Modular Innovation: The incorporation of modular camp design by Karmod is a game-changer in mining camp construction. It not only expedites the setup process but also offers flexibility in design, allowing for easy expansions and configurations based on the needs of the mining operations.
Sustainable Practices: Karmod's designs are crafted with sustainability in mind. From energy-efficient buildings to waste management systems, every aspect is tuned to reduce the environmental impact, showcasing a forward-thinking approach in mining camp design.
Safety Compliance: Every design by Karmod adheres to the stringent safety standards prevalent in the mining industry. The structural integrity of each building within the camp is meticulously assessed to ensure a safe habitat for the inhabitants.
Tech-Integration: The design blueprint also caters to the modern-day technological needs, with provisions for seamless integration of essential tech infrastructure, facilitating smooth operations within the mining camp.
Karmod's mining camp design in Guinea is not just about creating shelters; it's about enhancing the quality of life, boosting operational efficiency, and ensuring a harmonious coexistence with the surrounding environment.
Unmatched Excellence: Karmod, Your Premier Choice for Guinea Mines
In the realm of mining operations in Guinea, excellence in infrastructure is non-negotiable. Here is where Karmod's unmatched excellence shines brightly, establishing itself as the premier choice for Guinea mines. With a legacy of quality, innovation, and exceptional customer service, Karmod has carved a niche for itself in the mining sector.
Customized Solutions: Karmod thrives on providing tailored solutions. Every mining camp is unique, and Karmod's dedicated team ensures that each project is treated with a fresh perspective, delivering solutions that align perfectly with the specific requirements of the mining operations.
Quality Assurance: The name Karmod is synonymous with quality. From the materials utilized in construction to the final finishing touches, quality is a constant through every phase of the project.
Experienced Team: With a seasoned team of designers, engineers, and project managers, Karmod possesses the expertise to handle projects of any scale, ensuring timely completion and utmost satisfaction.
Cost-Effectiveness: By leveraging modern construction techniques and maintaining a streamlined operation, Karmod delivers cost-effective solutions without compromising on quality or safety.
Entrusting your mining camp construction to Karmod is entrusting it to a partner dedicated to delivering beyond expectations. It's not just about constructing buildings; it's about forging lasting relationships through unmatched excellence in service and delivery, making Karmod your premier choice for mining camp solutions in Guinea.