The mining sector in Guyana has seen exponential growth over the years, making it a hotspot for investors and mining enthusiasts alike. As the sector expands, the demand for reliable, efficient, and high-quality infrastructure follows suit. Enter Karmod, a brand synonymous with excellence, offering tailor-made solutions for all your mining camp needs in Guyana.
Guyana Portable Mining Camp: Karmod understands the dynamic nature of mining operations. With their Guyana portable mining camps, you get a blend of mobility and durability. Designed to be easily set up and dismantled, these camps ensure you can relocate with ease, following the ore wherever it leads.
Guyana Modular Mining Camp: Modular construction is the future, and Karmod is at the forefront of this innovation. Their Guyana modular mining camps are not only efficient in design but are also sustainable. These camps provide scalable solutions, allowing for expansion as your operations grow.
Guyana Mining Camp Management: Beyond just providing infrastructure, Karmod offers holistic solutions. Their Guyana mining camp management services ensure smooth day-to-day operations. From maintenance to logistics, every aspect is taken care of, letting you focus solely on mining.
Guyana Mining Camp Kitchen: Karmod believes that a well-fed team is a productive one. Their Guyana mining camp kitchens are state-of-the-art, equipped with modern appliances and designed to cater to large teams. These kitchens ensure that no matter how remote the location, your team gets nutritious meals.
Guyana Mining Camp for Sale: The best part? These top-notch facilities are now available for purchase! Karmod's exclusive offer lets you own a piece of this excellence. Whether you're a mining company or an investor looking to venture into Guyana's mining sector, this is an opportunity you shouldn't miss.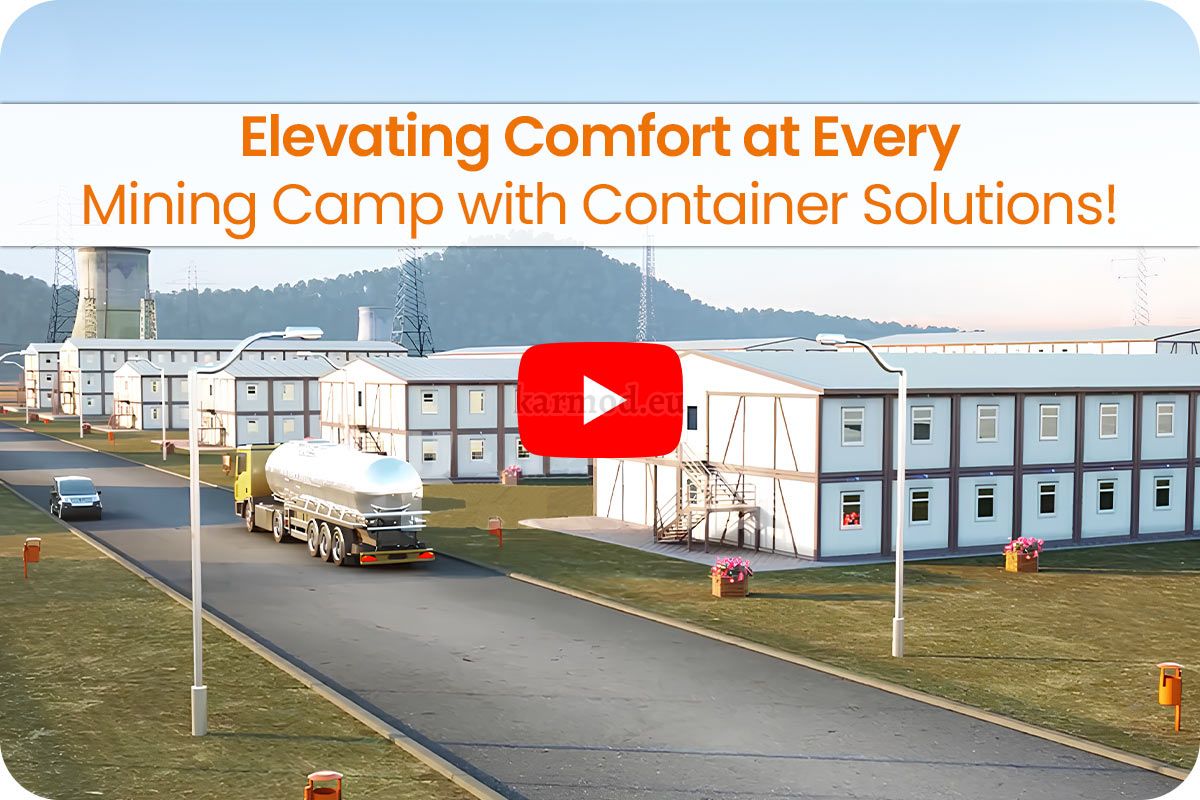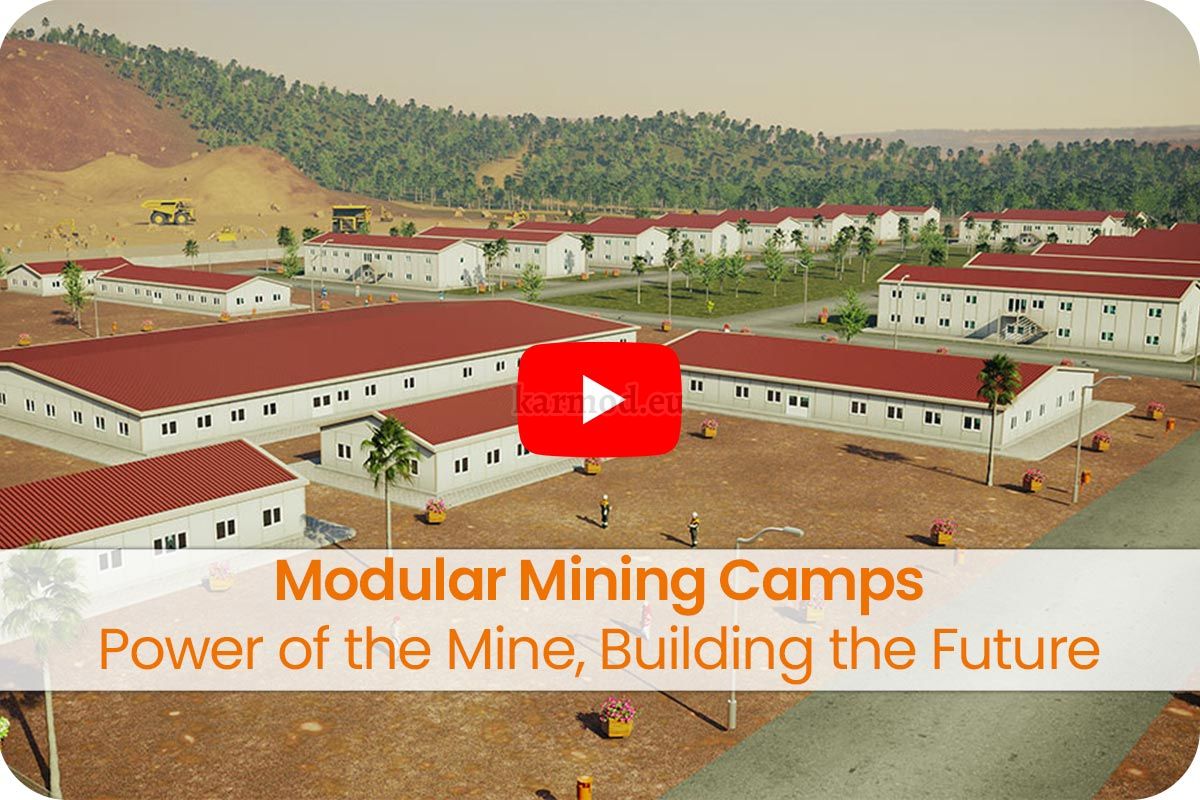 In conclusion, Karmod is not just a brand; it's a promise of quality, efficiency, and unparalleled service. Their expertise in the Guyana mining sector ensures that you're not just getting infrastructure, but a partner who understands the nuances of the industry. Embrace the future of mining in Guyana with Karmod by your side.
Luxurious Mining Camp Accommodation in Guyana
Guyana's mining frontier is vibrant, bustling, and holds promises of vast riches. While the work is challenging and the environment demanding, Karmod believes that every miner deserves a slice of luxury at the end of the day. Understanding the significance of comfort in enhancing productivity, Karmod is redefining the standards of mining accommodation in Guyana. No more cramped quarters or makeshift beds; Karmod's accommodations mirror the comfort of a hotel suite. Each unit boasts spacious interiors, plush bedding, modern amenities, and even recreational spaces. With such luxury, miners can rejuvenate after a long day, ensuring they're at their best every day.
Masterful Construction of Guyana Mining Camp Buildings
When it comes to constructing mining camp buildings in Guyana, mastering the craft is non-negotiable. The tropical climate, diverse terrains, and the very nature of mining activities demand structures that aren't just robust but also adaptable. This is where Karmod's excellence shines. Every building they construct for Guyana's mining camps is a testament to their expertise and understanding of the region's unique challenges. Using cutting-edge materials and innovative designs, Karmod ensures that their buildings are weather-resistant, durable, and functional. Moreover, Karmod also integrates eco-friendly practices in their construction processes, ensuring that the pristine beauty of Guyana remains untouched. It's not just about erecting structures; it's about creating sustainable, resilient, and efficient spaces that stand the test of time and nature. With Karmod, Guyana's mining industry is not just getting buildings; it's getting masterpieces.
Elevate Your Expectations with Karmod's Mining Camp Design in Guyana
Mining camps are no longer just about functionality. They're about providing an environment that motivates, rejuvenates, and ensures utmost productivity. Karmod's mining camp designs in Guyana are turning the page on traditional setups and ushering in an era of innovation. Here's how Karmod is elevating expectations:
Aesthetics Meets Utility: Gone are the days of drab, uninspiring mining camp designs. Karmod integrates modern aesthetics with practical utility, ensuring every structure is a sight to behold yet serves its primary purpose efficiently.
Eco-Friendly Designs: In a biodiverse nation like Guyana, it's essential to tread lightly. Karmod's designs are sustainable, causing minimal disruption to the natural environment.
Adaptable Structures: Understanding the dynamic nature of mining, Karmod offers modular camp designs. This means the camp can expand, shrink, or even relocate with ease, adapting to the ever-changing needs of the mining industry.
Safety First: Every design intricacy has safety at its core. Whether it's weather-resistant materials or layouts that facilitate quick evacuations, Karmod ensures the well-being of its inhabitants.
Unmatched Excellence: Karmod, Your Premier Choice for Guyana Mines
When it comes to mining infrastructure in Guyana, Karmod stands head and shoulders above the rest. But what makes them the premier choice?
Years of Expertise: With a rich history in the sector, Karmod has fine-tuned their offerings, understanding the intricate nuances of Guyana's mining industry.
End-to-End Solutions: From initial design to final implementation, Karmod handles it all. Their holistic approach ensures that mining companies can focus on what they do best – mine!
Client-Centric Approach: Every solution is tailored to the client's unique needs. Karmod collaborates closely with mining companies, ensuring their visions come to life.
Unwavering Quality Commitment: Karmod never compromises on quality. Every structure, be it a modular camp or a permanent establishment, adheres to international quality standards.
In the realm of mining camps in Guyana, Karmod isn't just a service provider; they're a partner in progress, committed to propelling the industry into a prosperous future.