Mining operations require a formidable infrastructure to ensure that the working conditions are optimal for both productivity and the well-being of the personnel. Your solution lies with Karmod, a trusted brand in delivering exceptional modular constructions. Karmod has rolled out an exclusive offer for mining operators in Haiti, bringing to you portable mining camps tailored to meet the dynamic needs of your mining operations. Here's an insight into what awaits you: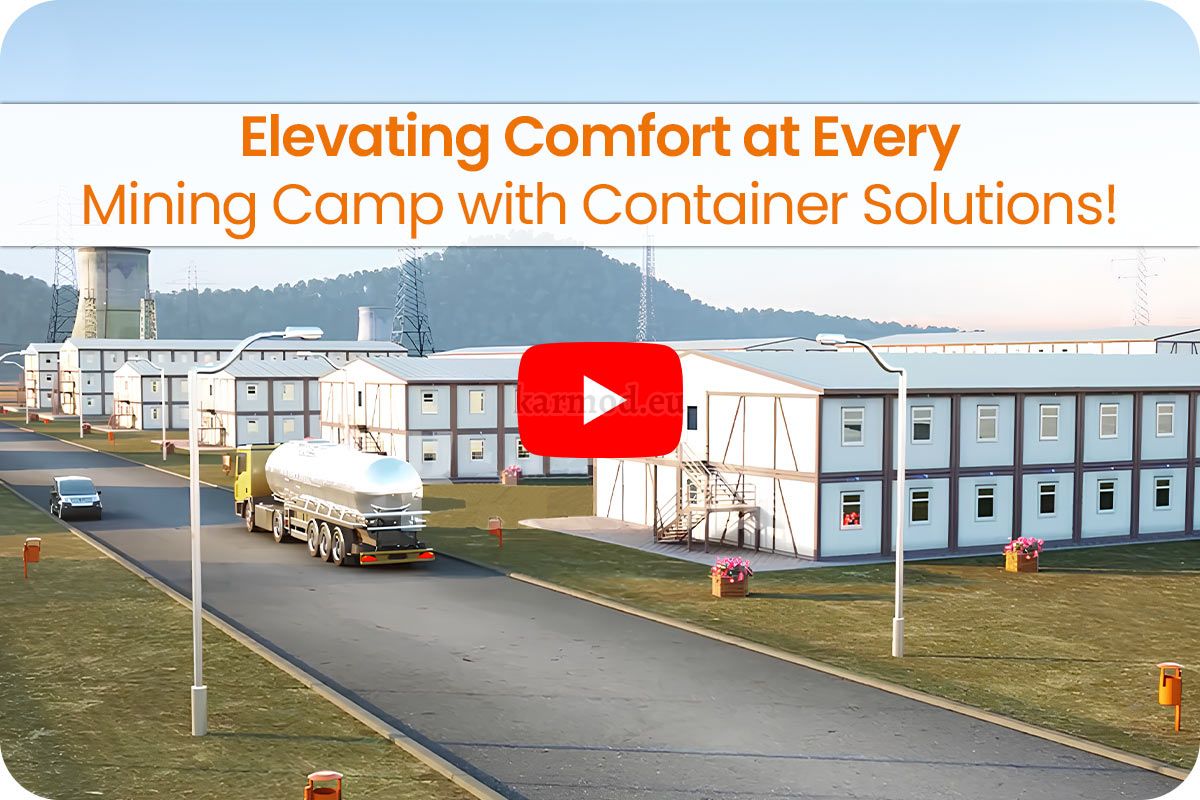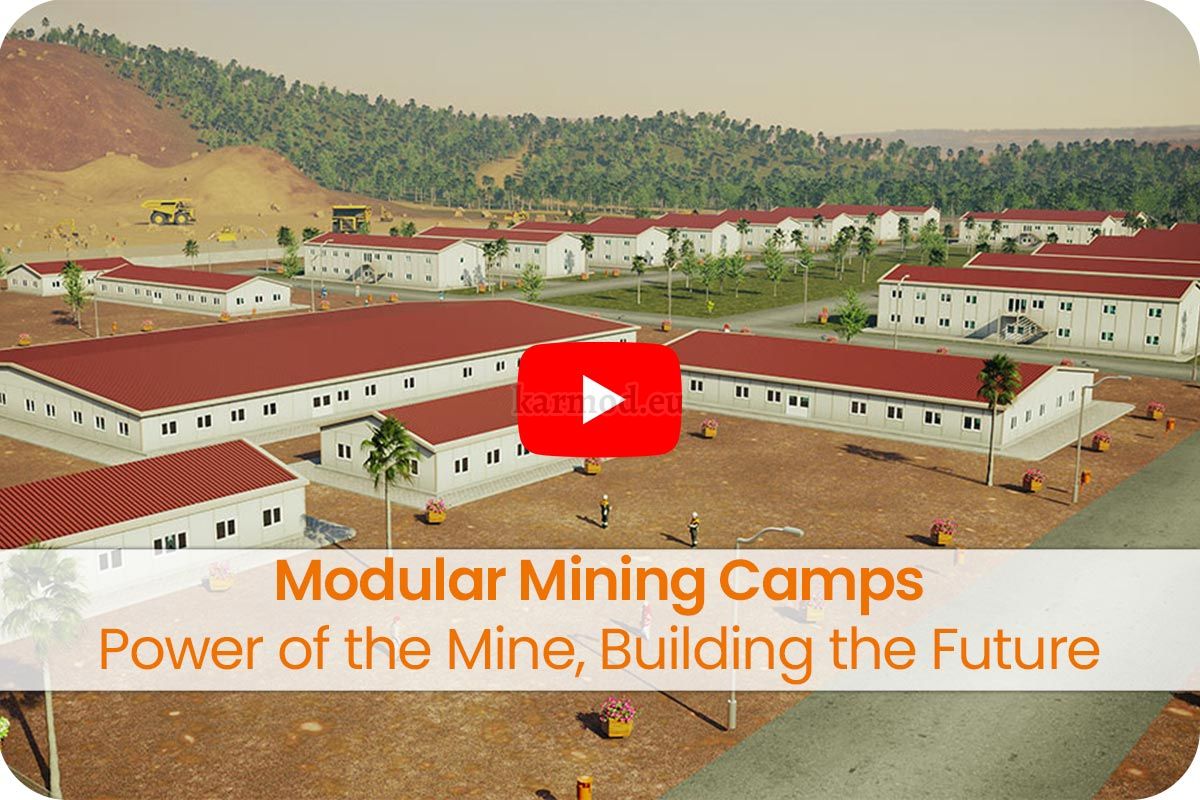 Haiti Portable Mining Camp:

Ease of Set-Up: Karmod's portable mining camps are engineered for quick set-up without compromising on structural integrity. It's an epitome of 'ready-to-use' ethos that drives modern mining operations.
Mobility: Their portable nature allows for seamless relocation, catering to the evolving needs of mining explorations in Haiti.

Haiti Modular Mining Camp:

Scalable Solutions: Modular mining camp design allows for the effortless expansion or reduction based on the operational demands. It's a future-proof solution, making sure your investment stands the test of time.
Contemporary Amenities: Modular designs by Karmod include modern amenities to ensure a habitable and comfortable living and working environment.

Haiti Mining Camp Management:

Professional Management: Efficient camp management is paramount to maintain a smooth operational flow. Karmod extends its expertise in ensuring professionally managed mining camp facilities.
Health and Safety: Ensuring the well-being of the staff with stringent health and safety protocols in place, setting a benchmark in mining camp management.

Haiti Mining Camp Kitchen:

Nutritional Focus: Well-equipped kitchens to ensure nutritious meals are served, which is crucial for maintaining the health and morale of the mining personnel.
Hygiene Standards: Maintaining high hygiene standards to prevent any health hazards, aligning with global standards.

Haiti Mining Camp for Sale:

Investment Opportunity: Seize the opportunity to own a mining camp in Haiti, an investment that promises not only functionality but an asset that appreciates over time.
Turnkey Solutions: From conceptualization to execution, Karmod delivers turnkey solutions making it a hassle-free venture for potential investors.
Karmod's Haiti mining camp for sale is an exclusive offer that encapsulates a balanced blend of robust construction, modern amenities, professional management, and a lucrative investment opportunity. Elevate your mining operations in Haiti with Karmod's unparalleled expertise in modular and portable mining camp solutions. Your quest for a dependable, functional, and comfortable mining camp ends here, with Karmod's distinguished offerings tailored to surpass your expectations.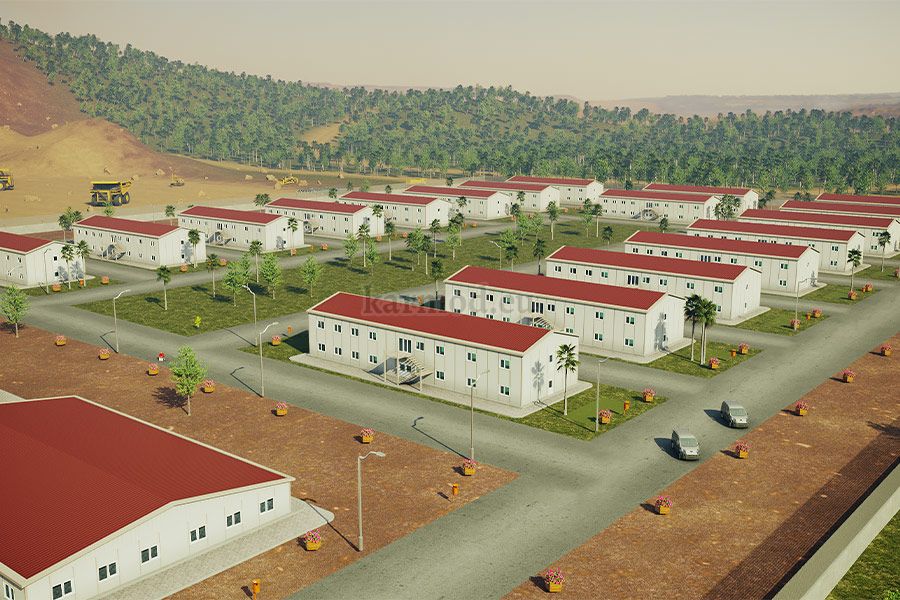 Luxurious Mining Camp Accommodation in Haiti
In the heart of Haiti's mining sector, Karmod emerges as a beacon of luxury and comfort with its exquisite mining camp accommodation solutions. Mining operations are undoubtedly grueling, and providing a haven of comfort for the personnel is Karmod's forte. The serene environment coupled with modern amenities creates a home away from home ambiance. The attention to detail in the construction and furnishing of these accommodations is unparalleled. Each living space is designed with a touch of elegance and equipped with comfortable bedding, functional storage solutions, and private washrooms. Karmod's mining camp accommodations in Haiti are not just a place to rest after a long day but a luxury experience that rejuvenates the spirit of every miner.
Masterful Construction of Haiti Mining Camp Buildings
When it comes to the construction of mining camp buildings in Haiti, Karmod's craftsmanship stands unchallenged. The blend of innovative design and robust construction manifests a safe and conducive environment for both living and working. The utilitarian aspect of the mining camp buildings is enhanced with modern architectural designs ensuring each construction is a masterpiece of functionality and aesthetics. The use of premium quality materials and adherence to international construction standards, makes Karmod a reputable brand in the mining sector. From the administrative offices, recreational centers to residential units, each construction is a testament to Karmod's masterful approach. The buildings are designed to withstand the harsh conditions associated with mining environments, without compromising on comfort and elegance. The harmonious blend of safety, comfort, and durability in Karmod's construction of Haiti mining camp buildings is the epitome of unmatched excellence in the industry. With Karmod, you are not just investing in buildings, but a long-term assurance of quality and comfort.
Elevate Your Expectations with Karmod's Mining Camp Design in Haiti
At the intersection of innovative engineering and impeccable design lies Karmod's expertise in crafting mining camp solutions that surpass industry standards. With a focus on both functionality and aesthetics, the design of mining camps in Haiti by Karmod is nothing short of revolutionary. Here are a few hallmarks of Karmod's approach:
Modular Flexibility: The modular camp design is a signature approach that adapts to varying needs. The ease of expansion or contraction based on the workforce size is a foresighted solution, ensuring the mining camp remains a conducive space for operations at any scale.
Sustainable Practices: Implementing eco-friendly materials and energy-efficient systems, Karmod paves the way for sustainable mining operations, reducing the environmental footprint significantly.
High-Quality Materials: The use of premium, durable materials ensures a long-lasting structure that can withstand the harsh conditions typical of mining environments.
Tailored Solutions: Understanding that each mining operation has unique needs, Karmod offers custom-designed mining camp solutions that cater to specific requirements ensuring a seamless operation.
Safety Compliance: Adherence to the stringent safety regulations and standards, crafting a safe and secure environment for the miners is of paramount priority.
Unmatched Excellence: Karmod, Your Premier Choice for Haiti Mines
Navigating through the complex demands of Haiti's mining industry requires a reliable partner, and Karmod stands tall as the epitome of unmatched excellence in this realm. Below are compelling reasons why Karmod is the go-to choice for mining camp solutions in Haiti:
Pioneering Innovation: Karmod's continuous investment in research and development drives the creation of forward-thinking designs that set the industry standard.
Comprehensive Solutions: From planning, design, to execution and maintenance, Karmod offers a full spectrum of services, making it a one-stop solution for mining camp needs.
Competent Team: The seasoned team of architects, engineers, and on-ground staff ensures every project is executed with precision, adhering to the set timelines and quality standards.
Customer-Centric Approach: Karmod's ethos is rooted in ensuring customer satisfaction by understanding the intricate needs of each mining operation and delivering beyond expectations.
Proven Track Record: With a plethora of successfully completed projects, Karmod's reputation as a trusted partner in providing mining camp solutions in Haiti is well-established.
With Karmod, you are not just getting a service provider, but a partner committed to propelling your mining operation to higher pinnacles of success through outstanding mining camp solutions.