Discover the epitome of efficiency and comfort with Karmod's exceptional offer in Honduras! Immerse yourself in a world where Honduras portable mining camp meets modernity and utmost functionality, ensuring an optimal mining operation environment. With Karmod, it's not just about structures; it's about delivering excellence in Honduras modular mining camp designs that stand the test of time and elements.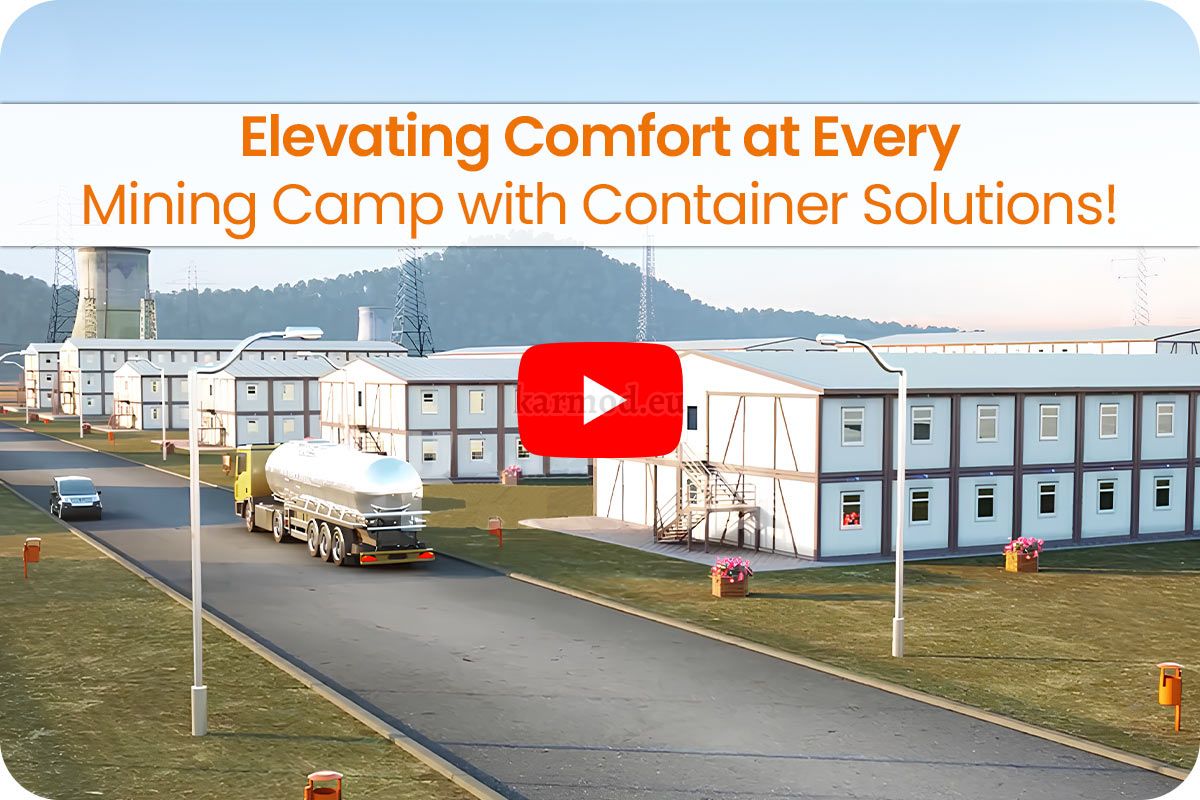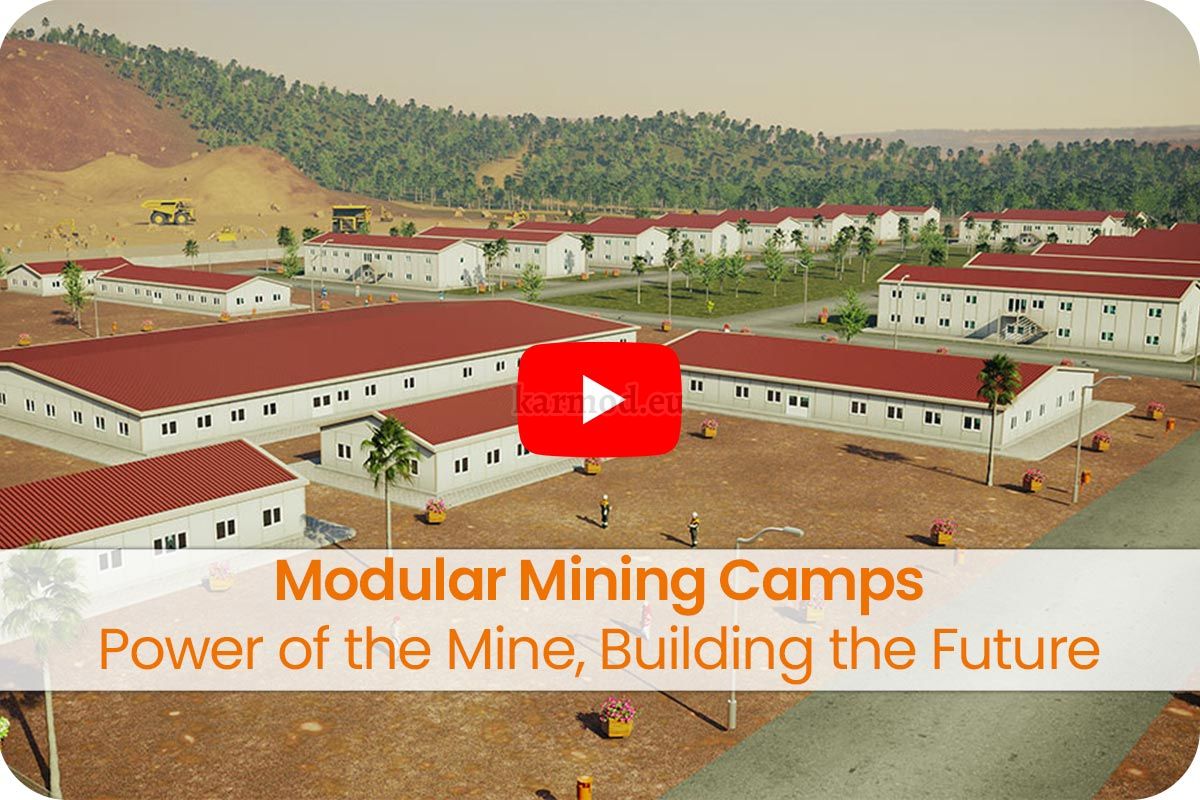 Highly Portable & Robust: Unveil the exceptional quality of portable mining camps. Designed for easy assembly and disassembly, these structures provide the flexibility and robustness needed in the unpredictable mining environment of Honduras. Enjoy the seamless transition without compromising on durability and safety standards, ensuring your operations remain uninterrupted and thriving.
Innovative Modular Design: The Honduras modular mining camp by Karmod is a game-changer, revolutionizing the mining sector with designs that are not only innovative but also tailored to meet specific needs. Experience the luxury of customizable spaces that adapt to various functionalities, ensuring each section of your mining camp, including the Honduras mining camp kitchen, is designed for maximum efficiency and convenience.
Exemplary Management Services: Navigate the complexities of mining camp management seamlessly with Karmod. Our dedicated team ensures holistic Honduras mining camp management solutions, overseeing every aspect from setup to daily operations, ensuring your focus remains on mining operations. Entrust your camp's management to experts who understand the intricacies and demands of Honduras mining camps.
Fully-Equipped Mining Camp Kitchen: A well-fed team is a productive team. Our Honduras mining camp kitchen designs prioritize functionality and safety, ensuring a smooth and efficient meal preparation process. Equip your team with a state-of-the-art kitchen, ensuring they remain energized and ready to tackle the daily mining challenges.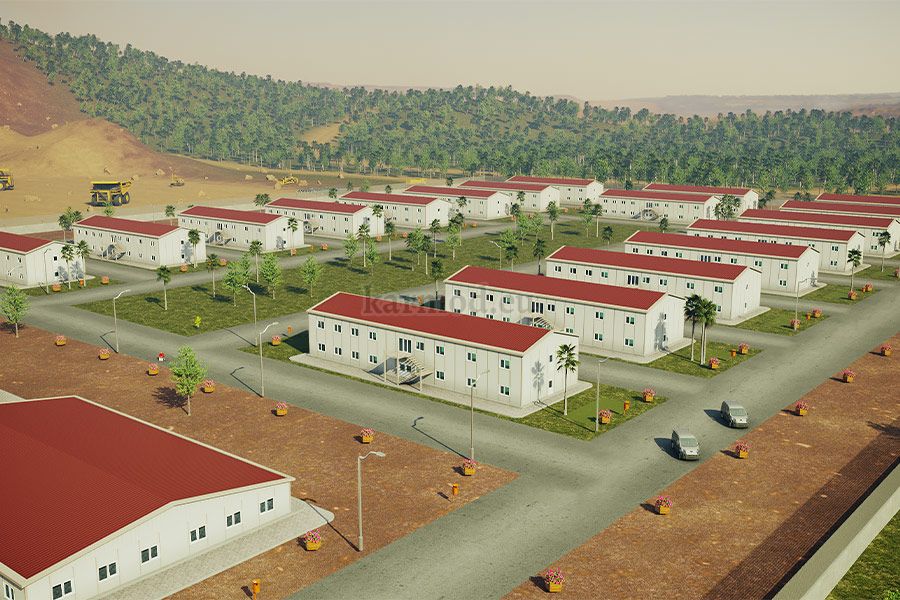 With Karmod, you're not just purchasing a Honduras mining camp for sale. You're investing in a partner dedicated to ensuring the unparalleled success of your mining operations in Honduras. Elevate your mining operations with Karmod, where excellence is not just a promise but a steadfast commitment. Discover the Karmod difference today and take a step towards unmatched mining operational success in Honduras. Your journey to excellence begins now.
Luxurious Mining Camp Accommodation in Honduras
Dive into the epitome of luxury with Karmod's mining camp accommodation in Honduras. Imagine arriving after a long day of arduous work to a space that isn't just a place to rest your head, but a sanctuary of comfort and peace. At Karmod, we transcend the traditional norms of mining camp accommodations by incorporating elegance, comfort, and practicality into our designs. Our Honduras mining camp accommodations are meticulously crafted to provide not just a space, but a holistic living experience, ensuring you and your team have the utmost comfort and essential amenities at your fingertips. This unparalleled living experience contributes to enhanced productivity and morale, as a rested team is a high-performing team. With Karmod, experience the seamless blend of luxury and functionality in mining camp accommodations in Honduras, ensuring every moment spent is a brushstroke of comfort and satisfaction.
Masterful Construction of Honduras Mining Camp Buildings
In the rugged terrains of Honduras where the demands of mining operations test the limits, Karmod stands as a beacon of masterful construction of Honduras mining camp buildings. Our construction philosophy is grounded in a deep understanding of the unique requirements and challenges faced in Honduras's mining operations. At Karmod, each mining camp building in Honduras is a testament to our unwavering commitment to quality, durability, and innovation. Our team of seasoned professionals employs cutting-edge technology and superior materials to ensure each building is not only structurally sound but also tailored to meet the specific needs of your mining operations.
Navigate the challenging landscapes of Honduras with confidence, knowing your Honduras mining camp buildings by Karmod are built to withstand the tests of time and elements, ensuring your operations run smoothly and efficiently. At Karmod, we don't just build structures; we build the foundation for your mining operation's unwavering success in Honduras. Your journey towards masterful construction and unparalleled mining operational excellence in Honduras begins with Karmod. Elevate your expectations and operations with us, where every construction is a masterstroke of excellence and innovation.
Elevate Your Expectations with Karmod's Mining Camp Design in Honduras
In the heart of Honduras, where the call of precious minerals echoes, the exquisite mining camp design by Karmod stands as a pinnacle of unmatched innovation and functionality. At Karmod, we comprehend the quintessence of robust and efficient design, particularly in the demanding terrain of Honduras. With an uncompromised commitment to quality and detail, Karmod's mining camp design in Honduras epitomizes a harmonious blend of aesthetic appeal and structural integrity.
Innovative Designs: Our inventive designs adapt to the unique Honduras environment, ensuring not only the longevity of the structure but also the comfort and safety of its inhabitants.
Sustainable Practices: Karmod's

modular camp

design embraces sustainability, utilizing eco-friendly materials and techniques to minimize environmental footprint.
Customization: Tailored solutions to meet your specific needs, ensuring your mining camp is a beacon of efficiency and convenience.
Technology Integration: Employing cutting-edge technology in our design ensures seamless operations, maximizing productivity and minimizing downtime.
Elevate your expectations with Karmod, where we transform the abstract into the epitome of functional elegance in Honduras's mining camp design.
Unmatched Excellence: Karmod, Your Premier Choice for Honduras Mines
Embark on a journey to unmatched excellence with Karmod, the unequivocal leader in delivering superior mining camp solutions in Honduras. With an unyielding resolve to elevate standards, Karmod is your definitive partner, ensuring your mining operations in Honduras flourish with resilience and efficiency.
Resilient Structures: Our mining camps in Honduras stand resilient against the elements, safeguarding your team and assets.
Efficient Layouts: Optimize operational efficiency with Karmod's meticulously planned layouts that enhance workflow and coordination.
Comprehensive Support: From inception to completion, Karmod provides unwavering support, ensuring every facet of your mining camp in Honduras epitomizes excellence.
With Karmod, embark on a transcendent expedition to unmatched excellence and innovation in Honduras mines. Your pursuit for exceptional quality and reliable mining camp solutions culminates at Karmod, where your visions are manifested into realities, transcending expectations and elevating your operations to the zenith of success.