Navigating the intricate terrain of the mining industry in Iraq, the need for reliable, robust, and comfortable accommodations is paramount. This is where Karmod steps in, emerging as a beacon of excellence and innovation. Seize the opportunity to own an Iraq mining camp, exclusively tailored to meet the diverse demands of a challenging environment.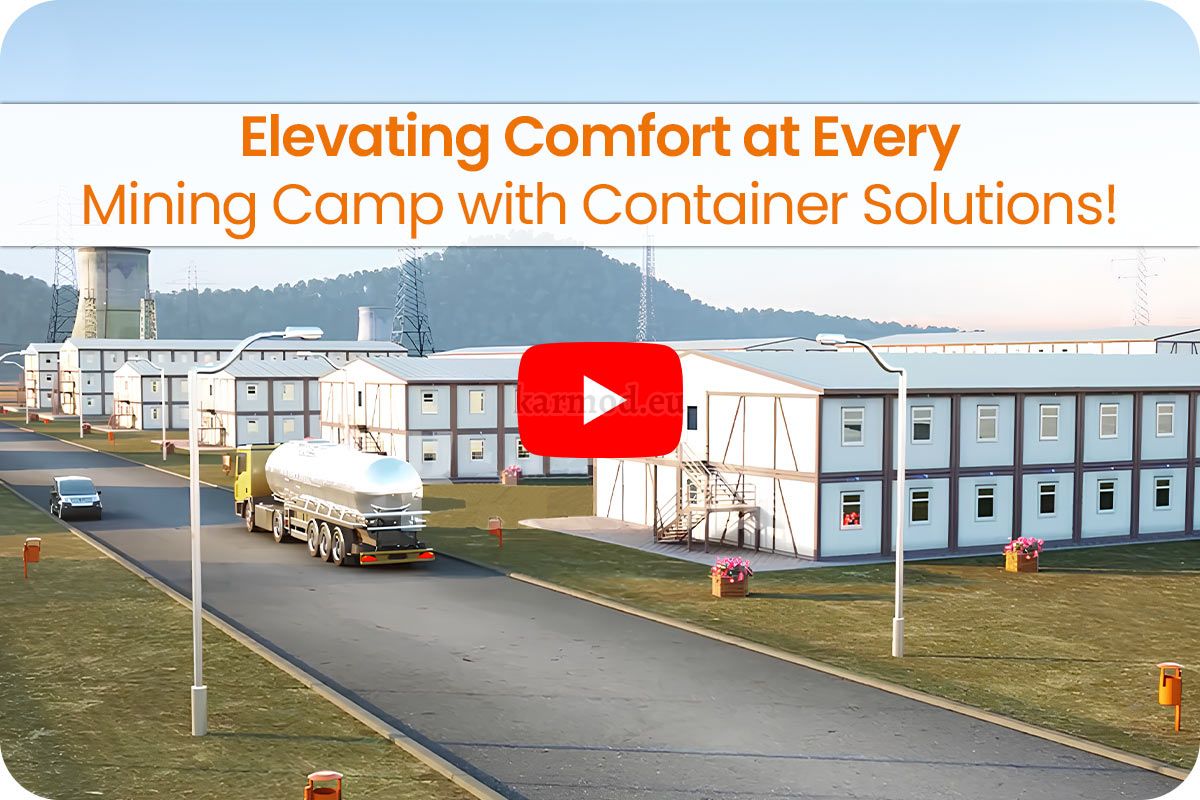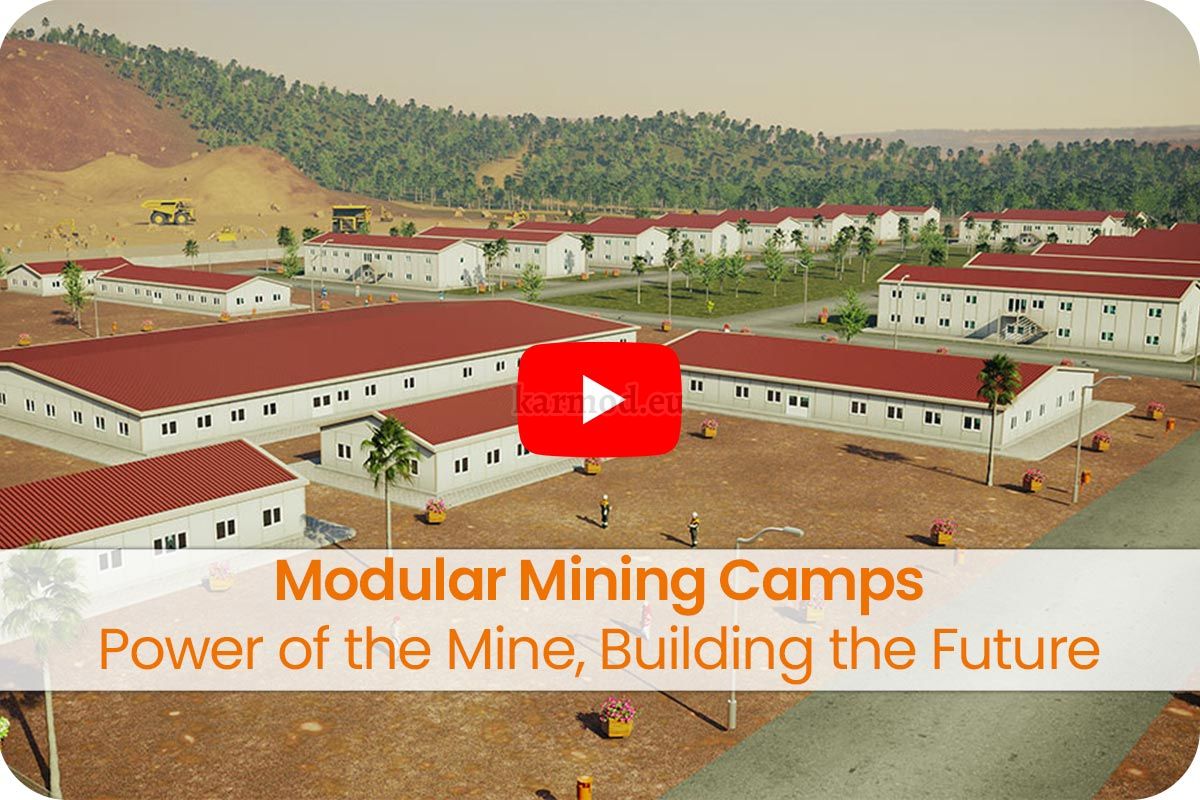 Karmod offers a seamless blend of Iraq portable mining camp solutions, ensuring mobility without compromising on comfort and security. Our designs focus on maximizing space, offering an impeccable Iraq modular mining camp, renowned for its integration of cutting-edge technology with practicality. The strategic layout, dedicated spaces for relaxation, and well-equipped Iraq mining camp kitchen facilities contribute to creating a harmonious living and working environment.
Key Features Include:
Comprehensive Iraq Mining Camp Management: Karmod oversees each project from conception to completion, ensuring timely delivery, assembly, and impeccable management of the entire mining camp.
Flexible Design: Our Iraq modular mining camp designs embody flexibility, allowing for swift expansions or modifications, adapting seamlessly to your project's evolving needs.
Optimal Comfort and Safety: The Iraq portable mining camp is designed prioritizing the wellbeing and safety of the occupants, fostering a conducive, comfortable, and secure environment.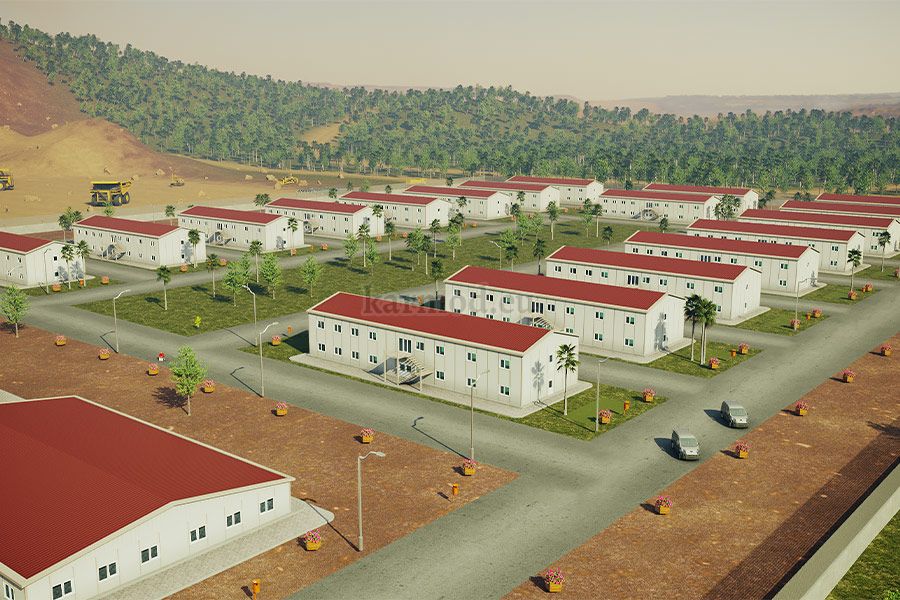 With Karmod, experience the luxury of peace of mind. Your quest for an Iraq mining camp for sale culminates here, guaranteeing not just a purchase, but a worthwhile investment. We understand the critical role of an efficient, comfortable, and secure mining camp in ensuring the success and productivity of your mining project in Iraq. Entrust Karmod with the responsibility, and witness the remarkable difference in terms of quality, innovation, and unmatched excellence.
Embrace the future with Karmod – your trustworthy companion in navigating the world of Iraq mining camp solutions, transforming challenges into triumphs. Own your Iraq mining camp now, and embark on a journey marked by unmatched reliability, innovation, and success.
Luxurious Mining Camp Accommodation in Iraq
In the rugged terrains of Iraq, where the mining industry is in continuous expansion, the promise of luxury might seem out of place. However, with Karmod, luxurious mining camp accommodation in Iraq is not only a reality but a testament to our commitment to providing unmatched comfort and convenience. Beyond the sturdy walls of our mining camps, you'll find interiors lined with comfort and designed with an understanding of the unique needs of those in the mining industry. We ensure that after a long day's work, miners return to a space of tranquility and comfort, where every amenity is tailored to provide relaxation and refreshment, readying them for the challenges of a new day.
Masterful Construction of Iraq Mining Camp Buildings
The construction of Iraq mining camp buildings is a task that demands precision, expertise, and a deep understanding of the challenging environment of Iraq. Karmod stands out in this realm, ensuring every structure is not only robust against the harsh conditions but also thoughtfully designed to provide optimum functionality and comfort. Our buildings are a synergy of advanced technology and innovative design, ensuring that they stand the test of time while providing unmatched convenience and safety. Our team of experts oversees every aspect of construction, guaranteeing that every Iraq mining camp building we erect stands as a symbol of our commitment to excellence and reliability.
With Karmod, you're not just investing in a structure; you're ensuring that every individual on your mining site has the best accommodation, reflecting a balance of comfort, safety, and luxury. This commitment to excellence and wellbeing substantially contributes to the overall efficiency, productivity, and success of your mining operations in Iraq. Join us in this journey and experience the Karmod difference.
Elevate Your Expectations with Karmod's Mining Camp Design in Iraq
In the midst of Iraq's expansive terrain lies a beacon of comfort and innovation – Karmod's mining camp design. Forget the old, rugged, and uninspiring mining camps. Elevate your expectations with Karmod's state-of-the-art mining camp design in Iraq.
Innovation Meets Comfort: Karmod is rewriting the narrative by infusing luxury, safety, and modern architecture into every aspect of mining camp designs. Experience spaces where every corner is crafted to echo comfort, every facility built to enhance your lifestyle, and every design choice made to ensure your ultimate satisfaction.
Technology-Driven Approach: From utilizing advanced materials to employing cutting-edge construction techniques, Karmod's mining camp design seamlessly blends technology and innovation. It's not just about buildings; it's about creating an environment where miners can thrive, recharge, and feel at home.
Sustainable Living: Our commitment to the environment is unwavering. Our designs integrate sustainable solutions ensuring not just the well-being of the miners, but also the preservation of the environment.
Delight in a place where excellence is not just aimed for; it's achieved. It's time to elevate your expectations with Karmod's mining camp design in Iraq, where every detail is meticulously crafted to meet your highest standards.
Unmatched Excellence: Karmod, Your Premier Choice for Iraq Mines
In the thriving mining industry of Iraq, selecting the perfect partner for establishing mining camps is crucial. Karmod stands out as your premier choice for Iraq mines, embodying unmatched excellence in every endeavor.
Holistic Solutions: From the initial design phase to the completion of the construction, enjoy the peace of mind that comes with knowing that every aspect is handled by a team of dedicated professionals.
Safety is Paramount: In the modular camp industry, safety is non-negotiable. Karmod prioritizes the safety of every miner, ensuring that each mining camp is constructed with the highest safety standards.
Unwavering Support: Experience the luxury of continuous support from a team that is dedicated to ensuring the smooth operation of your mining camp.
With Karmod, transcend the ordinary and step into a realm of unmatched excellence. Make the choice for superior quality, unparalleled support, and the utmost safety with Karmod – where every project is a testament to our commitment to excellence.