When it comes to mining operations in Jamaica, the name that consistently emerges as a trusted partner is Karmod. With its deep-rooted commitment to quality and innovation, Karmod offers an unparalleled range of mining camp solutions that cater to diverse needs, ensuring maximum productivity and safety. Here's a sneak peek into what makes Karmod the preferred choice for mining professionals in Jamaica: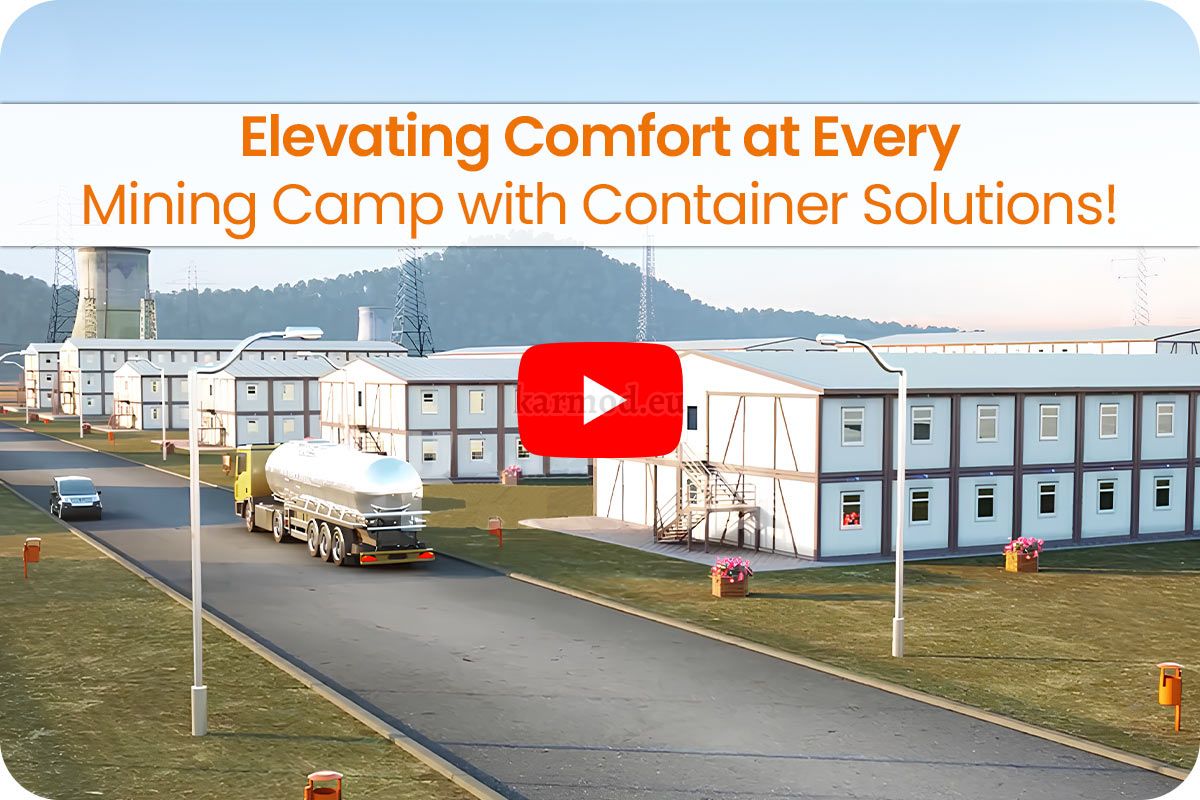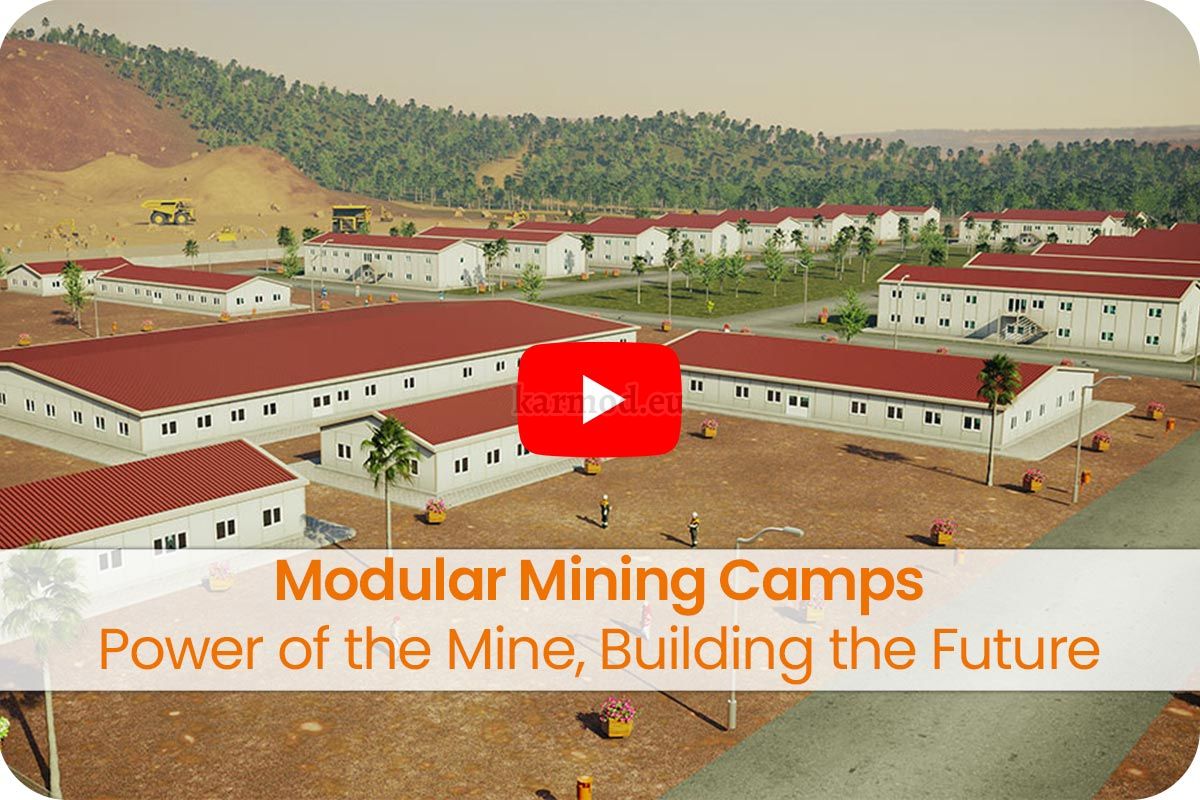 Jamaica Portable Mining Camp: Portability has a new synonym, and it's Karmod's Jamaica portable mining camp. Crafted to perfection, these portable units are designed to ensure swift mobility without compromising on comfort or safety. Perfect for mining sites that require frequent relocation, Karmod's portable camps are the ideal blend of convenience and efficiency.
Jamaica Modular Mining Camp: Innovation is at the heart of every Karmod solution, and the Jamaica modular mining camp is a shining example. Harnessing the power of modular design, these camps can be easily assembled, disassembled, and reconfigured, ensuring scalability and adaptability. With Karmod, you invest in a solution that grows with your needs.
Jamaica Mining Camp Management: Beyond structures, Karmod believes in comprehensive solutions. That's why Karmod's Jamaica mining camp management services stand out. With a team of seasoned professionals, Karmod ensures that every aspect of your mining camp, from logistics to daily operations, runs smoothly and efficiently.
Jamaica Mining Camp Kitchen: The importance of a well-equipped kitchen in a mining camp can't be stressed enough. Recognizing this, Karmod provides state-of-the-art kitchen facilities ensuring the well-being of all camp inhabitants. Nutritious meals, prepared in hygienic conditions, fuel the workforce, and Karmod ensures it's done right.
Jamaica Mining Camp for Sale: Here's the golden opportunity you've been waiting for! Karmod's exclusive offer allows you to own a premium Jamaica mining camp. With a legacy of trust and excellence, investing in a Karmod mining camp is a decision you'll cherish.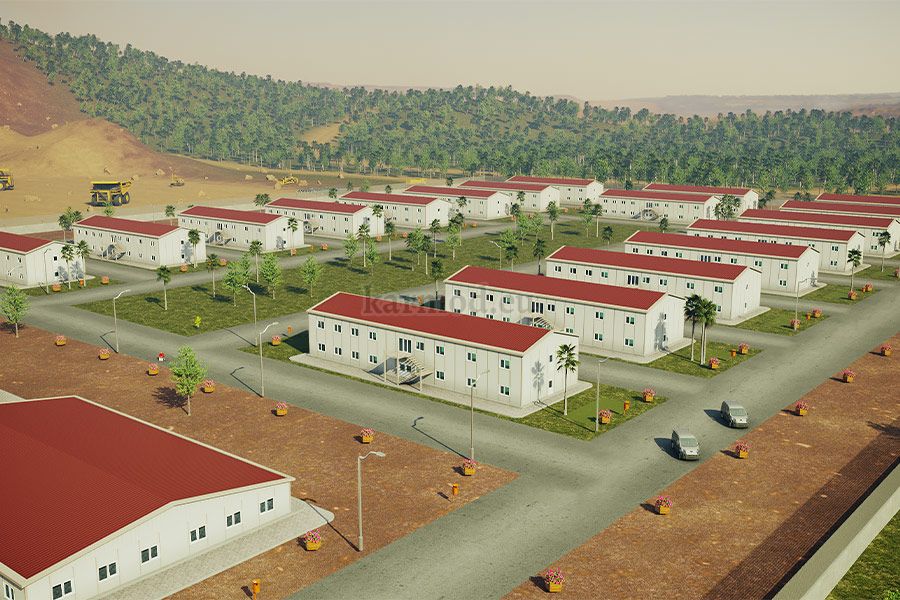 Mining in Jamaica demands resilience, efficiency, and a partner that understands the unique challenges of the terrain. Karmod, with its rich experience and dedication to excellence, emerges as the partner of choice for those looking to scale new heights in Jamaica's mining industry. Dive into the future of mining with Karmod by your side!
Luxurious Mining Camp Accommodation in Jamaica
In the vibrant heart of Jamaica's mining industry, where rugged operations meet pristine beaches, the quest for comfortable and luxurious accommodation often becomes paramount. Understanding the nuanced requirements of mining professionals, Karmod has crafted an array of luxurious mining camp accommodations that are not only functional but also exude elegance.
When you step into a Karmod mining accommodation in Jamaica, you're immediately enveloped in an ambiance of sophistication. Every unit resonates with meticulous attention to detail, right from the high-quality materials used to the ergonomic designs. But what truly sets them apart is the seamless blend of luxury and practicality. Spacious interiors equipped with modern amenities ensure that every inhabitant experiences the comforts of a plush hotel, right within the confines of a mining site.
Moreover, with Jamaica's tropical climate, Karmod has ensured that every accommodation unit is built to provide optimal thermal comfort. Natural light flows in through large windows, ensuring that the units remain well-lit and vibrant, mirroring the vivacious spirit of Jamaica itself.
Masterful Construction of Jamaica Mining Camp Buildings
Karmod's reputation in the Jamaican mining sector is not just built on providing luxurious accommodations; it's also anchored on its masterful construction of mining camp buildings. The synthesis of cutting-edge technology with traditional craftsmanship is what makes Karmod's construction methodologies unparalleled.
Each Jamaica mining camp building by Karmod stands as a testament to robust engineering and architectural prowess. The structures are designed to withstand the varied challenges posed by Jamaica's unique environment, ensuring longevity and safety. From the selection of raw materials to the final finishing touches, there's a relentless pursuit of perfection evident in every nook and corner.
Furthermore, Karmod embraces sustainability in its construction processes. Eco-friendly materials, energy-efficient designs, and waste-minimizing techniques are employed, reflecting Karmod's commitment to preserving the pristine beauty of Jamaica.
In essence, when you choose Karmod for your Jamaica mining camp buildings, you're not just investing in a structure; you're aligning with a legacy of masterful construction, innovative design, and an unwavering commitment to excellence.
Elevate Your Expectations with Karmod's Mining Camp Design in Jamaica
When it comes to innovative and efficient design, Karmod leads the forefront, especially in the vibrant mining sector of Jamaica. The distinctive mining camp designs crafted by Karmod are more than just spaces to live and work; they're experiences waiting to be lived.
Innovation Meets Functionality: Karmod's mining camp designs are the result of tireless innovation. Every design element is thoughtfully incorporated to ensure maximum functionality without compromising on aesthetics.
Customization at its Best: Recognizing that each mining operation has unique needs, Karmod offers tailored designs. Whether it's a specific spatial arrangement or specialized facilities like a Jamaica mining camp kitchen, Karmod ensures that every requirement is meticulously addressed.
Sustainability is Key: In harmony with Jamaica's lush landscapes, Karmod's designs are rooted in sustainability. Energy-efficient features, eco-friendly materials, and green construction practices are integral components of every mining camp.
Experience the Modular Advantage: Central to Karmod's design philosophy is the use of modular camp techniques. By adopting this approach, Karmod ensures faster construction timelines, minimized waste, and enhanced flexibility in design.
The allure of Jamaica, combined with Karmod's unparalleled design excellence, promises a mining camp experience that's not only productive but also profoundly pleasant.
Unmatched Excellence: Karmod, Your Premier Choice for Jamaica Mines
In the heartbeat of Jamaica's bustling mines, there stands a name synonymous with excellence and reliability - Karmod. With years of dedicated service and countless successful projects under its belt, Karmod has solidified its position as the go-to choice for mining establishments in Jamaica.
Unwavering Quality: Karmod is uncompromising when it comes to quality. Be it the Jamaica portable mining camp structures or the comprehensive mining camp management services, the hallmark of Karmod's quality is omnipresent.
On-ground Expertise: Karmod's team comprises industry experts who bring in-depth knowledge of Jamaica's mining landscape. This expertise ensures that every project is executed with precision and foresight.
Client-Centric Approach: At Karmod, the client's vision is paramount. Collaborative engagement, regular updates, and transparent communication form the backbone of Karmod's operational ethos.
Safety First: Mining operations come with inherent risks. Karmod places paramount importance on safety, ensuring that every Jamaica mining camp for sale adheres to international safety standards.
Choosing Karmod is not merely a business decision; it's an investment in excellence, reliability, and unwavering commitment to your mining endeavors in Jamaica.