In the vibrant terrains of Kenya, where the mining industry is burgeoning exponentially, having a reliable and robust mining camp is paramount. This is where Karmod steps in with an exclusive offer to own your Kenya mining camp for sale now. Karmod stands tall as a beacon of excellence, providing unparalleled solutions tailored to your specific needs.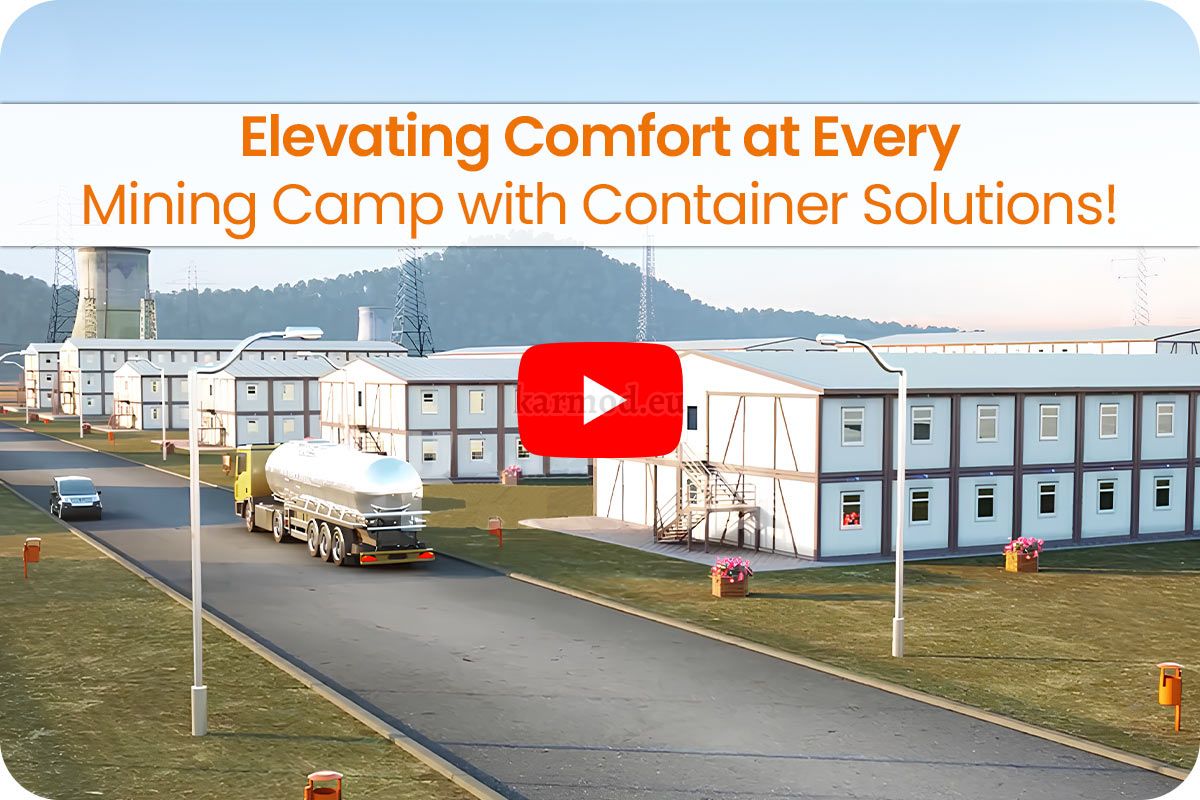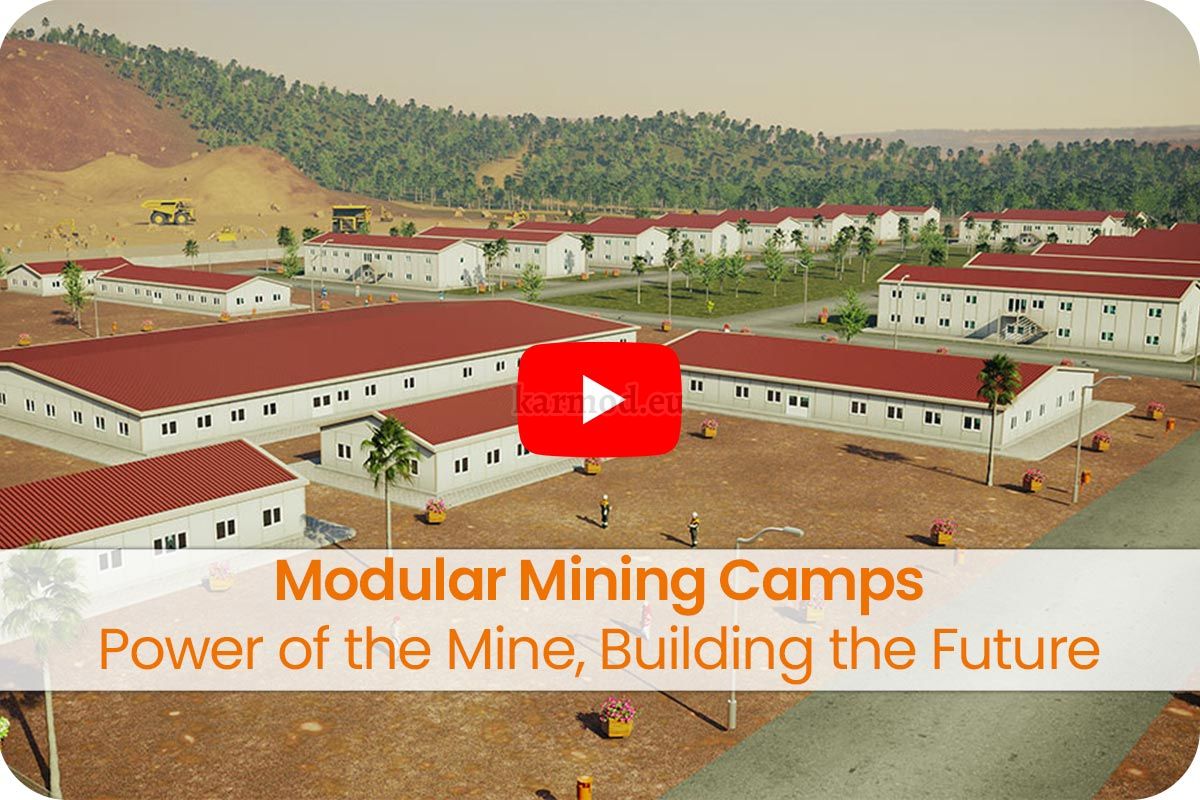 Kenya Portable Mining Camp
Experience the epitome of mobility and convenience with the Kenya portable mining camp by Karmod. These portable units ensure that you can seamlessly set up your operations, ensuring minimal downtime and enhanced efficiency. Light, durable, and designed for optimal functionality, these camps offer the much-needed flexibility in the dynamic mining environment of Kenya.
Kenya Modular Mining Camp
Karmod's Kenya modular mining camp embodies innovation and robustness, offering a sustainable, efficient, and comfortable living and working space. The modular designs ensure quick installation, hassle-free scalability, and a seamless integration of all essential amenities and facilities. These modular camps stand as a testament to Karmod's commitment to delivering excellence and innovation in every solution.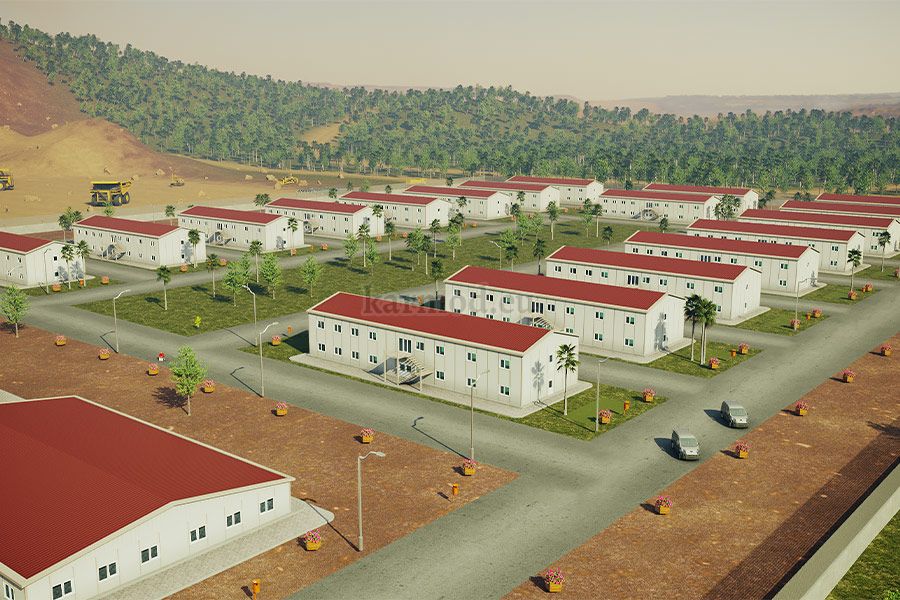 Kenya Mining Camp Management
Effective management is the cornerstone of a successful mining operation. With Karmod's Kenya mining camp management services, ensure your mining camp runs smoothly, adhering to the highest standards of efficiency and safety. Karmod's expertise guarantees streamlined operations, ensuring every aspect of your mining camp is well-coordinated and optimized for peak performance.
Kenya Mining Camp Kitchen
Karmod understands the significance of a well-equipped kitchen in ensuring the well-being and productivity of your workforce. The Kenya mining camp kitchen offerings are designed to cater to the diverse culinary needs, ensuring your team has access to nutritious and delicious meals to keep them energized and productive.
Kenya Mining Camp for Sale
Don't miss this exclusive opportunity to own a premium quality Kenya mining camp for sale. Karmod is your trusted partner, ensuring you make a worthy investment that guarantees not just immediate returns but long-term success and satisfaction in the Kenyan mining industry.
Embrace the Karmod advantage and solidify your position in the mining industry with unmatched quality, innovation, and excellence in mining camp solutions in Kenya. Your journey to success in the Kenyan mining arena starts with Karmod - where every solution is a step towards unparalleled success and growth.
Luxurious Mining Camp Accommodation in Kenya
In the dynamic mining landscape of Kenya, Karmod sets a superior standard, presenting a luxurious mining camp accommodation. Understanding the critical role that comfortable and high-quality accommodation plays in ensuring the wellbeing and productivity of your mining workforce, Karmod delivers more than just a place to rest. We provide a haven where your team can rejuvenate and prepare for the challenging tasks that each new day in the mines brings.
Karmod's luxurious mining camp accommodations in Kenya stand out, harmoniously blending comfort, safety, and convenience. Each accommodation unit is meticulously designed, ensuring ample space, utmost comfort, and essential amenities, seamlessly integrated for an enhanced living experience. With Karmod, rest assured that your team is not just accommodated but genuinely cared for, laying the foundation for a motivated, satisfied, and highly productive workforce.
Masterful Construction of Kenya Mining Camp Buildings
When it comes to the masterful construction of Kenya mining camp buildings, Karmod once again leads the forefront. With an unwavering commitment to quality, Karmod employs advanced technology and innovative designs to construct mining camp buildings that stand the test of time, resiliently withstanding the harsh conditions often associated with mining environments.
The construction process is a well-orchestrated symphony of precision, expertise, and attention to detail. From the initial design phase to the final construction, each step is executed with a single-minded focus on delivering excellence. Karmod's Kenya mining camp buildings are not just structures; they are robust establishments promising safety, durability, and unmatched functionality.
With Karmod, experience the seamless confluence of masterful construction and innovative design, ensuring your mining camp buildings in Kenya are not just built for today but for the future, guaranteeing sustainability and adaptability in the fast-evolving mining industry. Elevate your mining operations with Karmod, where every construction is a masterpiece, a robust foundation for your enduring success in the mining industry in Kenya.
Elevate Your Expectations with Karmod's Mining Camp Design in Kenya
Elevate your expectations with Karmod's exquisite mining camp design in Kenya. Karmod, a renowned name in the field, excels in creating mining camps that boast not just functionality but also superior design and comfort. The unique architecture and detailed planning ensure that every aspect of your mining camp is tailored to meet the diverse and demanding needs of a mining site while offering a comfortable and secure environment for your workforce.
Sustainability: Karmod understands the environmental impact of mining and ensures its mining camp designs in Kenya are sustainable, minimizing the ecological footprint while maximizing energy efficiency.
Innovation: Experience the future with Karmod's cutting-edge designs and technologies, taking your mining camp to the next level of innovation and sophistication.
Customization: Your needs are unique, and Karmod respects that. Get your mining camp designed to your exact specifications, ensuring it serves its purpose effectively and efficiently.
Karmod's mining camp design in Kenya guarantees robust construction, advanced technology, and thoughtful planning to ensure the smooth operation of your mining projects.
Unmatched Excellence: Karmod, Your Premier Choice for Kenya Mines
For unmatched excellence in Kenya mines, choose Karmod. Your pursuit of perfection in mining operations aligns with Karmod's commitment to delivering top-quality, durable, and innovative solutions.
Quality Assurance: Karmod's commitment to quality ensures your Kenya mining camp buildings and accommodations are built to the highest standards, offering durability and longevity.
Comprehensive Solutions: From the modular camp to accommodations and management facilities, Karmod offers comprehensive solutions, ensuring all aspects of your mining camp are handled expertly.
Unwavering Support: Enjoy the peace of mind with Karmod's unwavering support, always there to assist, ensuring your mining operations run seamlessly.
Join the myriad of satisfied clients who have made Karmod their premier choice for Kenya mines, and experience the difference of unmatched excellence in every aspect of your mining camp needs.