In the thriving sector of mineral excavation, the significance of a well-established and comfortable mining camp cannot be overstated. Karmod understands this imperative need and stands as a beacon of excellence in providing Kuwait portable mining camp solutions. With the intricate blend of innovative design and practicality, these mining camps offer not just shelter but a holistic living and operational environment.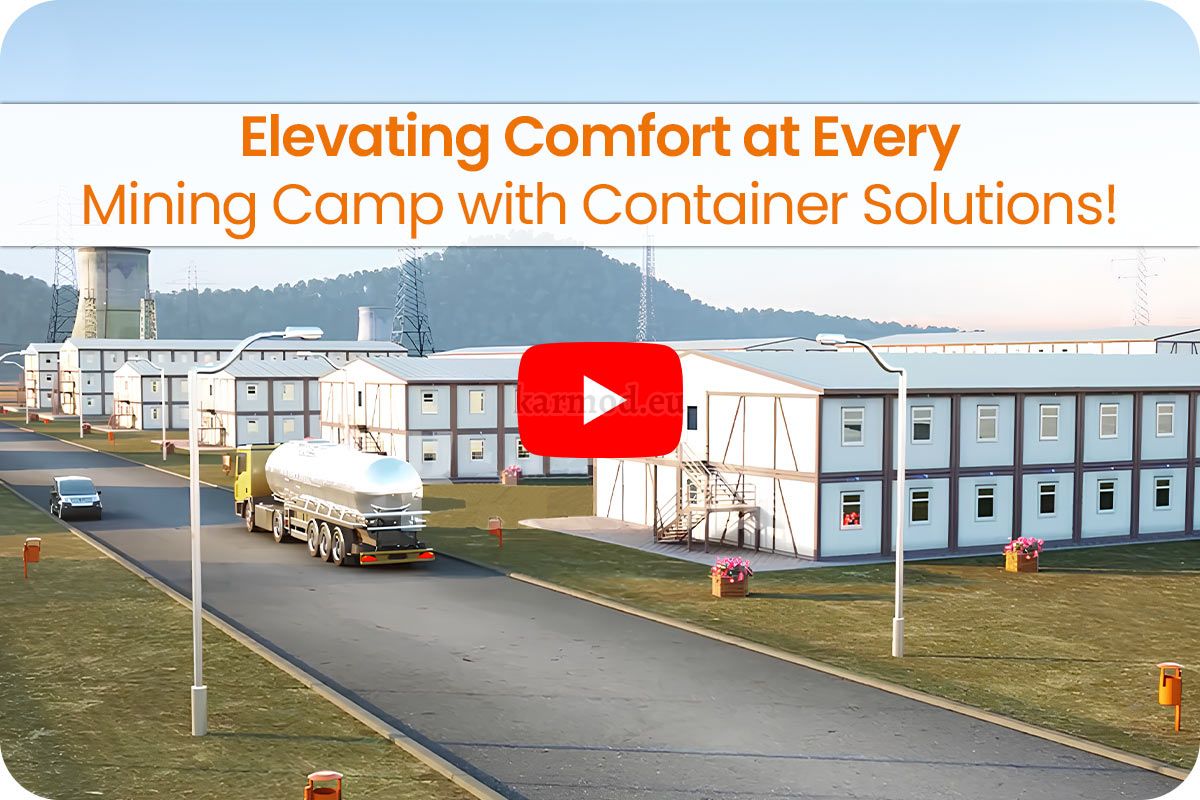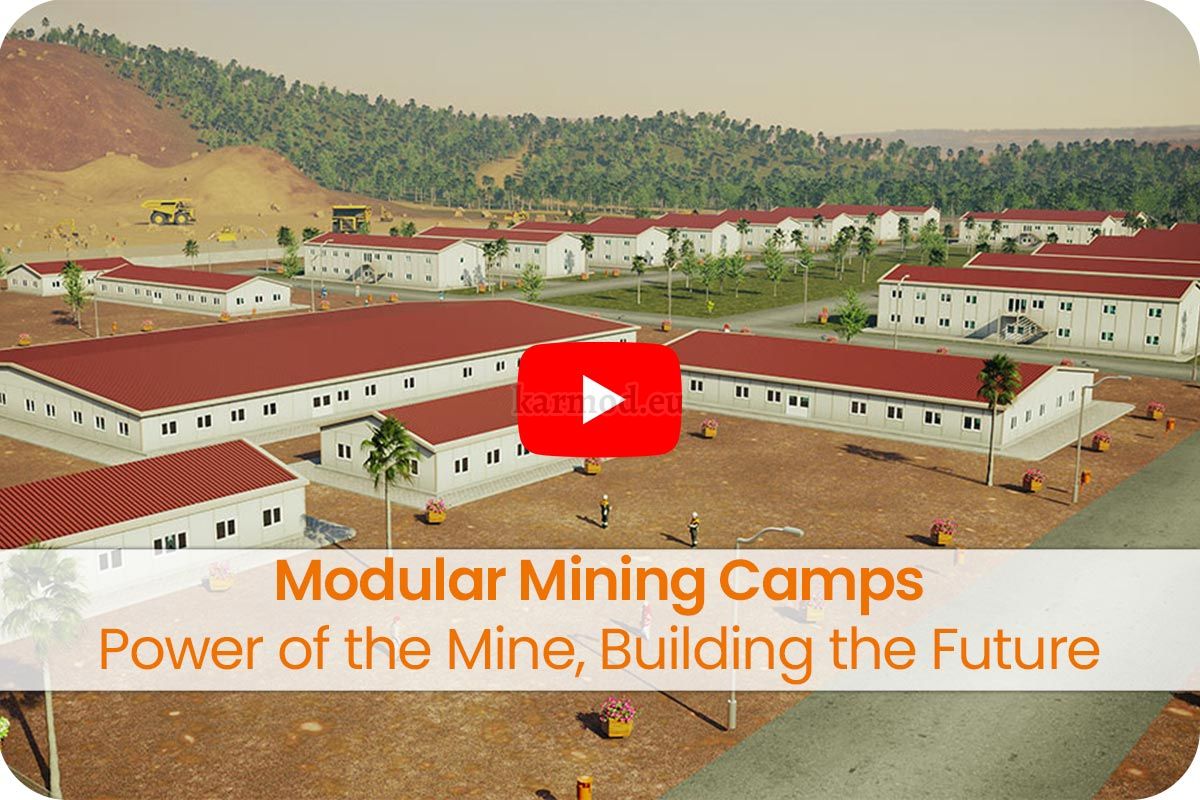 Kuwait Portable Mining Camp: Karmod's portable mining camps in Kuwait ensure flexibility and convenience, offering sturdy and comfortable living quarters that can be easily relocated as per the dynamic needs of the mining operations.
Kuwait Modular Mining Camp: The modular camp designs by Karmod are a testament to their commitment to providing state-of-the-art, customizable, and sustainable solutions for the mining industry in Kuwait. Each modular unit is designed with utmost precision, ensuring optimal utilization of space and resources.
Kuwait Mining Camp Management: Beyond just construction, Karmod excels in providing comprehensive mining camp management services in Kuwait. Their expertise guarantees efficient, seamless, and hassle-free operations, allowing you to focus solely on your mining activities.
Kuwait Mining Camp Kitchen: The Karmod mining camp kitchens are a paragon of efficiency and hygiene. Designed keeping in mind the substantial nutritional needs of the mining workforce, these kitchens ensure the availability of wholesome and hearty meals, contributing significantly to the overall well-being and productivity of the staff.
Kuwait Mining Camp for Sale: Seize the exclusive offer now! Own your Karmod mining camp in Kuwait, a prudent investment ensuring the seamless operation of your mining activities, coupled with the welfare and satisfaction of your workforce.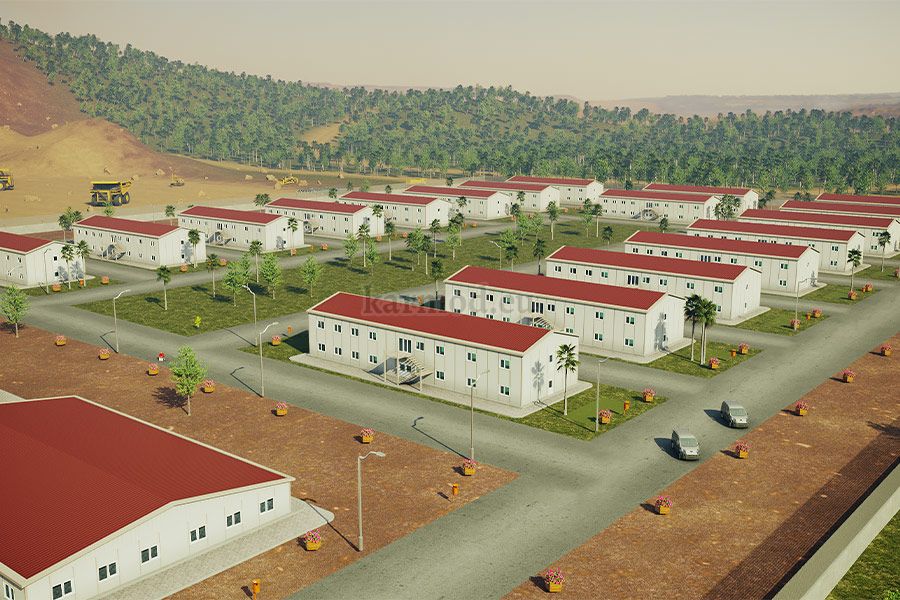 These camps stand as a symbol of Karmod's unwavering commitment to quality, innovation, and customer satisfaction. The enduring and robust structures promise not just operational efficiency but also contribute substantially to the overall success and profitability of your mining ventures in Kuwait. Align your mining operations with Karmod – a name synonymous with reliability, excellence, and unmatched service in the mining camp construction and management sector. Your quest for a comprehensive, efficient, and reliable mining camp solution in Kuwait culminates at Karmod, where every expectation is not just met, but consistently surpassed.
Luxurious Mining Camp Accommodation in Kuwait
In the heart of Kuwait's burgeoning mining industry lies a hidden gem of comfort and luxury – Karmod's mining camp accommodation. Beyond the rugged terrains and the incessant hum of machinery, Karmod has created an oasis where elegance meets functionality. The accommodations seamlessly blend the essentials of a mining camp – durability and practicality – with unmatched luxury, ensuring that every miner feels valued and taken care of. Karmod believes in not just providing shelter but delivering a space where miners can rejuvenate and relax, preparing themselves for the challenges ahead. The well-appointed interiors, coupled with modern amenities, ensure a comfortable stay, enhancing the overall morale and productivity of the workforce.
Masterful Construction of Kuwait Mining Camp Buildings
As the mining industry in Kuwait expands, the demand for resilient and efficient structures also grows, and Karmod stands at the forefront, meeting and exceeding these expectations. The masterful construction of Kuwait mining camp buildings by Karmod is characterized by attention to detail, adherence to international standards of quality and safety, and utilization of cutting-edge technology and materials. The result is robust structures that withstand the harsh conditions typical of mining environments, ensuring the safety and well-being of the workforce.
Karmod's mining camp buildings in Kuwait are a beacon of innovation and durability. The company's extensive experience and expertise in the industry ensure that every building is tailored to meet the unique needs and challenges of mining operations in Kuwait. From planning and design to construction and maintenance, every aspect is handled with professionalism and a commitment to excellence, reinforcing Karmod's position as a leader in the mining camp construction sector in Kuwait.
Align your operations with Karmod's expertise and watch your mining projects in Kuwait flourish in the secure and robust embrace of Karmod's masterfully constructed mining camp buildings, a foundation for success and growth in the challenging terrains of Kuwait's mining sector.
Elevate Your Expectations with Karmod's Mining Camp Design in Kuwait
Prepare to elevate your expectations with Karmod's avant-garde mining camp designs in Kuwait. The challenges of establishing a secure and comfortable mining camp are plentiful, but with Karmod's innovative approach to design and construction, every hurdle is seamlessly overcome. Utilizing a contemporary modular camp construction method, Karmod ensures rapid installation without compromising on stability and robustness, proving that excellence and efficiency can indeed coexist.
Innovative Designs: With Karmod, anticipate designs that meld modern aesthetics with practicality, ensuring every space is maximally utilized and aesthetically pleasing.
Technology Integration: Karmod's designs integrate cutting-edge technology ensuring seamless operation and enhanced safety standards for every mining camp.
Environmentally Conscious: In tune with global trends, Karmod ensures every design is environmentally friendly, minimizing the ecological footprint of each mining camp in Kuwait.
Customization: Tailored solutions that cater to the specific needs and demands of each mining project, guaranteeing satisfaction and operational efficiency.
Amid the bustling mining activities in Kuwait, ensure your mining camp stands out in terms of design, functionality, and comfort with Karmod's unrivaled expertise.
Unmatched Excellence: Karmod, Your Premier Choice for Kuwait Mines
In the realm of Kuwait's mining industry, Karmod emerges as the epitome of unmatched excellence, solidifying its place as your premier choice for all mining camp-related needs. What sets Karmod apart?
End-to-End Solutions: From initial consultation to the final construction, Karmod offers comprehensive solutions ensuring each phase is executed to perfection.
Global Experience, Local Expertise: Leveraging global experience with a deep understanding of local Kuwaiti mining conditions, Karmod guarantees mining camps that are both world-class and locally relevant.
Unwavering Commitment to Quality: At Karmod, expect a steadfast commitment to quality and excellence in every aspect, assuring mining camps that stand the test of time and environment.
Choose Karmod for mining camp solutions in Kuwait that transcend the ordinary, providing not just structures, but robust foundations for the relentless pursuit of mineral exploration and extraction in the vibrant landscapes of Kuwait.