The mining industry in Liberia is a thriving and crucial sector that significantly contributes to the country's economy. With the increasing demand for efficient and sustainable mining operations, owning a well-structured and equipped mining camp is a crucial factor for success. This is where Karmod steps in with an exclusive offer for Liberia mining camps that are up for sale.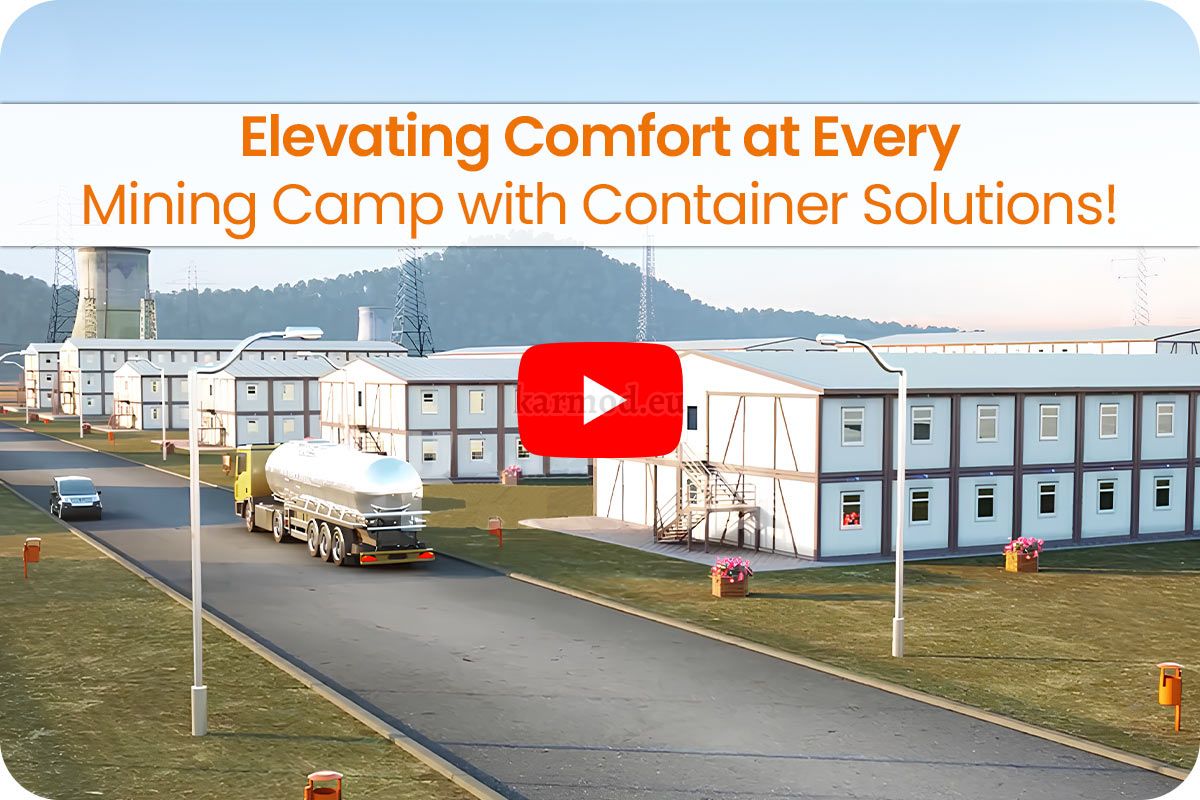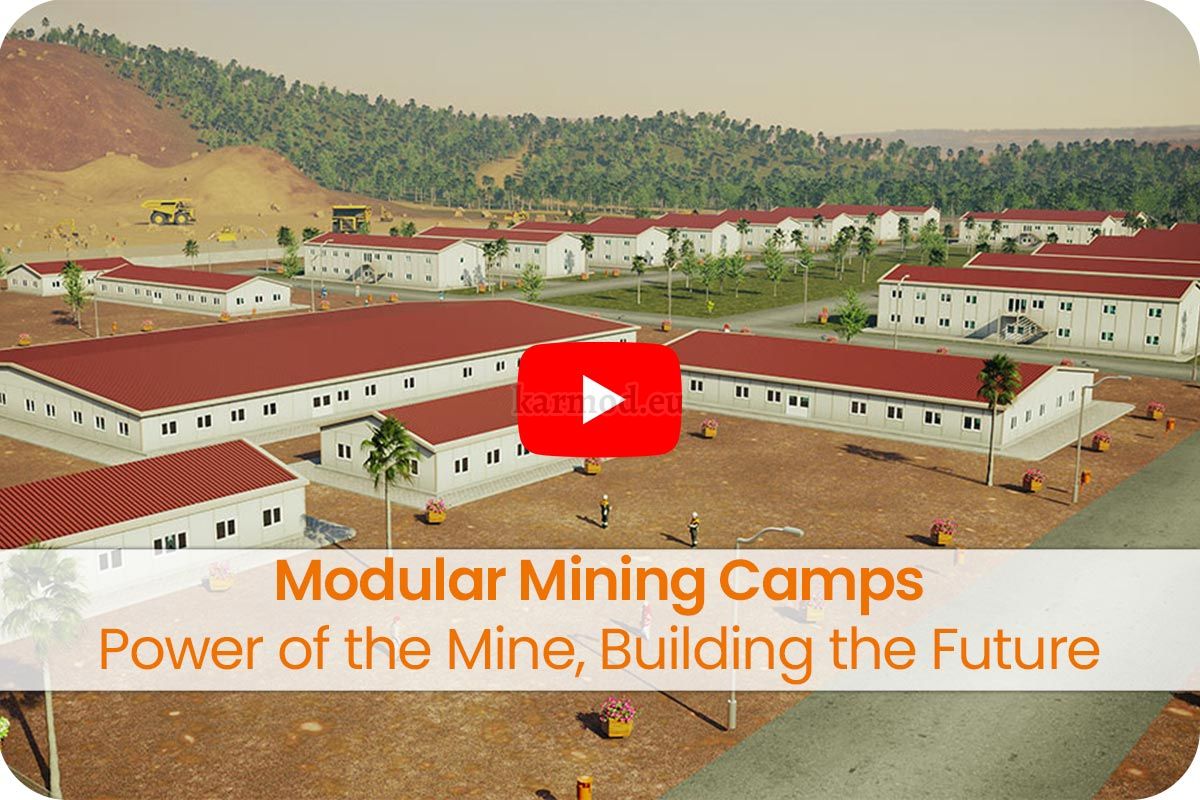 Liberia Portable Mining Camp:

Karmod's portable mining camp solutions are designed to be the epitome of mobility and efficiency. These portable camps provide an immediate answer to accommodation and operational needs, with a design that allows for rapid assembly and disassembly. Be it a sudden expansion or a new mining site set-up, these portable mining camps are a game-changer.

Liberia Modular Mining Camp:

The modular mining camps by Karmod offer a fusion of modern design, robust construction, and functional spaces. With the modular approach, scalability and customization are at your fingertips. These camps are a long-term investment ensuring your mining operations are unhindered and well-supported.

Liberia Mining Camp Management:

Effective mining camp management is a cornerstone of smooth operations. Karmod not only provides structurally sound and comfortable living spaces but also offers comprehensive camp management solutions ensuring your mining camp runs seamlessly.

Liberia Mining Camp Kitchen:

A well-fed team is a well-functioning team. The Liberia mining camp kitchens are designed to cater to the nutritional needs of your workforce. Equipped with modern amenities and hygienic setups, these kitchens ensure that the meals are nutritious and hearty.

Liberia Mining Camp for Sale:

This exclusive offer brings forth an opportunity to own a state-of-the-art mining camp in Liberia. With Karmod, you are not just buying structures but investing in quality, efficiency, and a seamless operational environment. It's more than a sale; it's a step towards elevating your mining operations to meet international standards.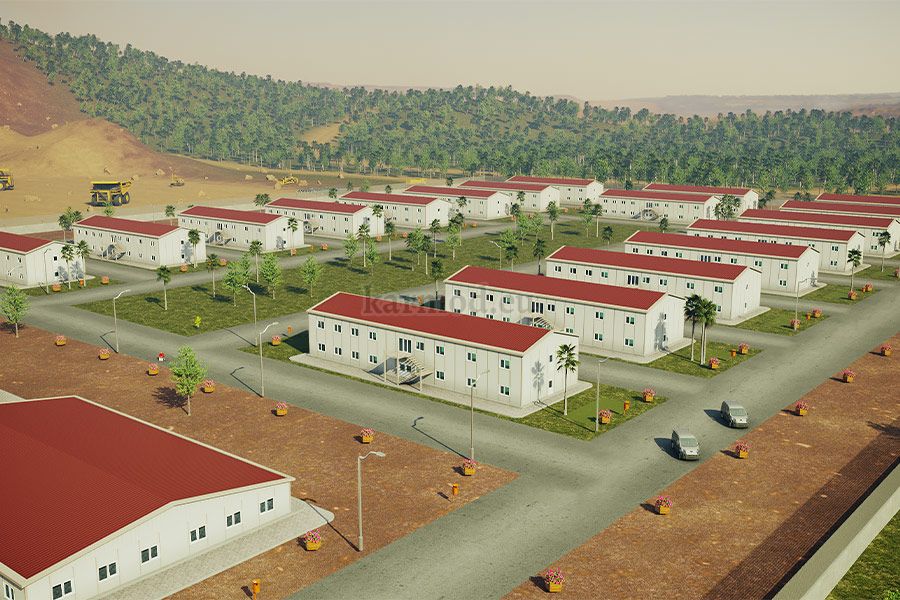 Engage with Karmod to explore the variety of mining camp solutions on offer. Take advantage of this exclusive opportunity to own a mining camp in Liberia and ensure your mining operations are well-positioned for success both now and in the future.
Luxurious Mining Camp Accommodation in Liberia
In the mining industry, the level of comfort and luxury provided to the workforce directly translates to productivity and morale. Liberia, with its rich mineral resources, calls for mining operations that can go on for extended periods. During such time, providing a home-like ambiance in a remote mining site is crucial. Karmod steps in here with its luxurious mining camp accommodation solutions in Liberia. These accommodations are far from the traditional stark and functional setup; they bring a touch of home and luxury to the wilderness. From private sleeping quarters to communal recreation areas, the emphasis is on creating a pleasant and comfortable environment for the workforce. Modern amenities, well-ventilated spaces, and comfortable furnishings are some of the hallmarks of Karmod's luxurious mining camp accommodations. The design aesthetics are pleasing, ensuring that the staff has a conducive and appealing setting to recharge after a hard day's work.
Masterful Construction of Liberia Mining Camp Buildings
The prowess of a mining camp's functionality lies in its construction. The mining camps in Liberia by Karmod are exemplars of masterful construction blended with functional design. These aren't mere shelters but thoughtfully crafted structures that withstand the challenging Liberian weather conditions while offering a conducive working and living environment. The construction entails high-quality materials, engineered for durability and safety. Every building within the mining camp, be it accommodation, operational offices, or recreational areas, is designed with precision and adherence to international construction standards. The innovative construction technology deployed by Karmod ensures that the mining camp buildings are robust, secure, and built to last, providing an unwavering support to the crucial mining operations in Liberia. The superiority in construction by Karmod not only enhances operational efficiency but also significantly contributes to the safety and well-being of the staff, which is paramount in such demanding work environments.
Elevate Your Expectations with Karmod's Mining Camp Design in Liberia
When envisioning a mining camp, the imagery that often comes to mind is that of rudimentary structures barely providing shelter from the elements. However, Karmod's mining camp design in Liberia is challenging this notion and elevating expectations. Here are some points of distinction:
Modular Innovation: At the core of Karmod's design philosophy is the modular camp concept. This means each unit is pre-engineered, ensuring consistency in quality and expediting the setup process on-site.
Customization: The designs are not rigid but allow for customization to cater to the unique needs of each mining operation. Be it larger communal spaces or additional administrative offices, the design can be tweaked to perfection.
Sustainability: Incorporating eco-friendly materials and energy-efficient designs, these camps are a nod towards responsible mining operations minimizing the environmental footprint.
Comfort & Functionality: Karmod understands the necessity for both comfort and functionality within a mining camp. Thus, the design facilitates modern amenities, comfortable living quarters, and efficient workspaces.
Safety Compliance: Every aspect of the design adheres to international safety standards, ensuring a secure living and working environment for the mining staff.
Unmatched Excellence: Karmod, Your Premier Choice for Liberia Mines
In the realm of mining operations in Liberia, where the demand for robust and functional infrastructure is ever-so pressing, Karmod stands out as a beacon of unmatched excellence. Here's why Karmod should be your premier choice:
Experience and Expertise: With years of industry experience and a team of highly skilled professionals, Karmod has honed its craft, delivering excellence in every project undertaken.
Quality Assurance: The brand is synonymous with quality. From the materials used to the construction techniques employed, quality is an uncompromisable factor.
Cost-effectiveness: Despite the superior quality, Karmod ensures cost-effectiveness, providing value for every dollar spent.
Client-centric Approach: Karmod engages with its clients every step of the way, ensuring the final product is aligned with the client's expectations and the operational needs of the mining site.
After-sales Support: The relationship doesn't end with project completion. Karmod provides after-sales support, further cementing its position as a reliable partner for your mining operations in Liberia.
Engaging with Karmod for your Liberia mining camp needs is an investment in excellence, reliability, and a hassle-free operational environment.