In the bustling heart of Southeast Asia, here lies a golden opportunity waiting just for you. Introducing Karmod, bringing forth an exclusive offer allowing you to own a top-notch Malaysia mining camp. This is not just about having a place to operate; it's about ensuring that every aspect, from the Malaysia modular mining camp to the intricacies of Malaysia mining camp management, is handled with unmatched expertise and precision.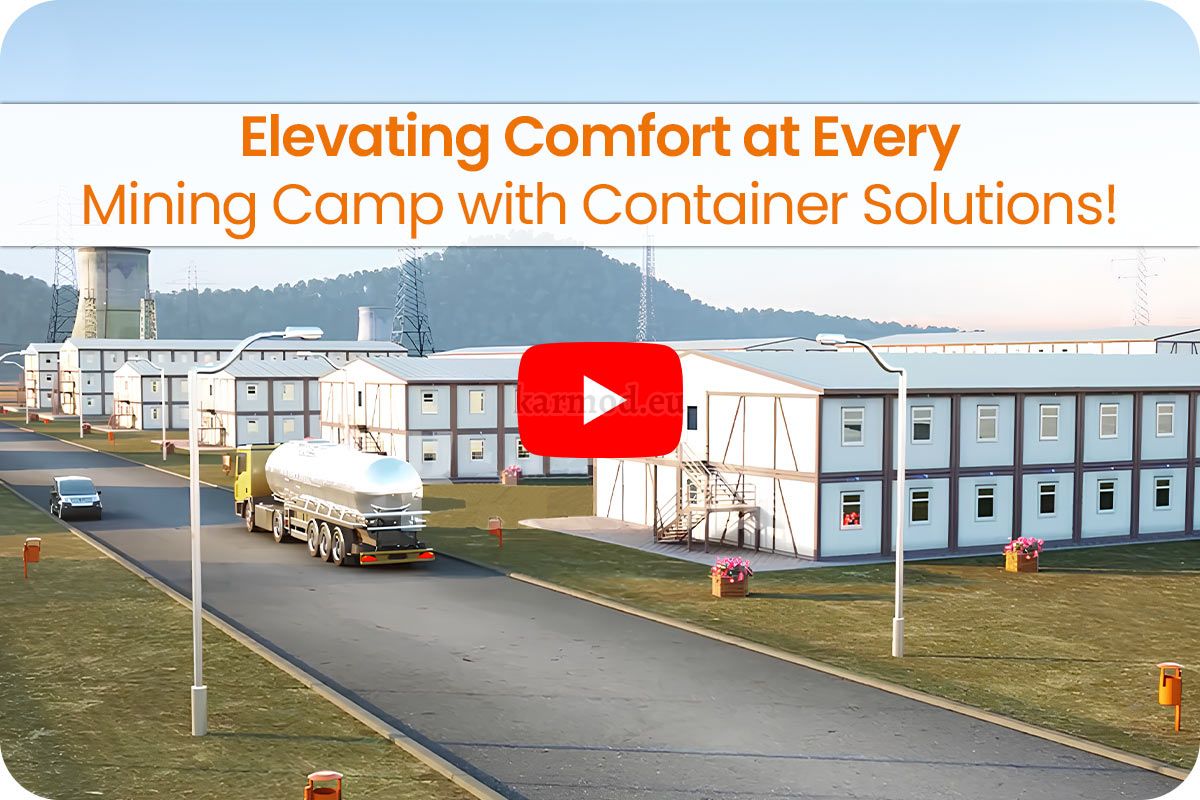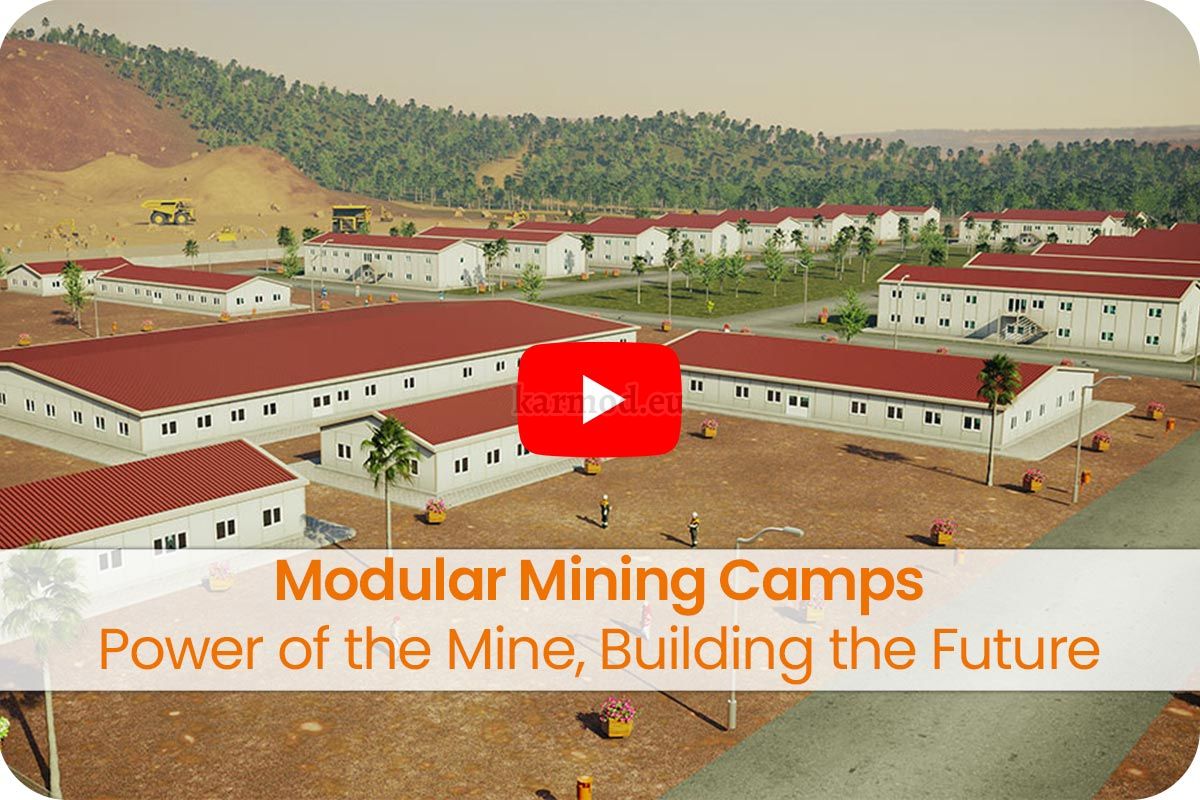 Malaysia Portable Mining Camp: With Karmod, explore the realms of ultimate portability. Our Malaysia portable mining camps are designed to be set up wherever you need, ensuring you always have the functional space you require, right where you require it. Experience the convenience of mobility, paired with the assurance of robust construction, promising you a steadfast operation base in the vibrant terrain of Malaysia.
Unsurpassed Modular Designs: The Malaysia modular mining camp by Karmod is a testament to masterful engineering and thoughtful design. Created with adaptability in mind, our modular camps offer seamless expansion options, letting your operations grow without any spatial constraints.
Expert Mining Camp Management: Navigating the aspects of Malaysia mining camp management is a breeze with Karmod's seasoned team. From logistical coordination to ensuring the smooth daily operation, every detail is meticulously handled, letting you focus on what truly matters – your mining operations.
Well-Equipped Mining Camp Kitchen: Karmod understands the significance of a well-furnished Malaysia mining camp kitchen. A nourished team is a productive team. Our mining camp kitchens are equipped with modern amenities, ensuring your team is well-fed and ready to tackle each day with renewed vigor.
Exclusive Mining Camps for Sale: Take advantage of Karmod's Malaysia mining camp for sale offer. It's more than a purchase; it's a valuable investment in ensuring the efficiency, safety, and success of your mining operations in Malaysia.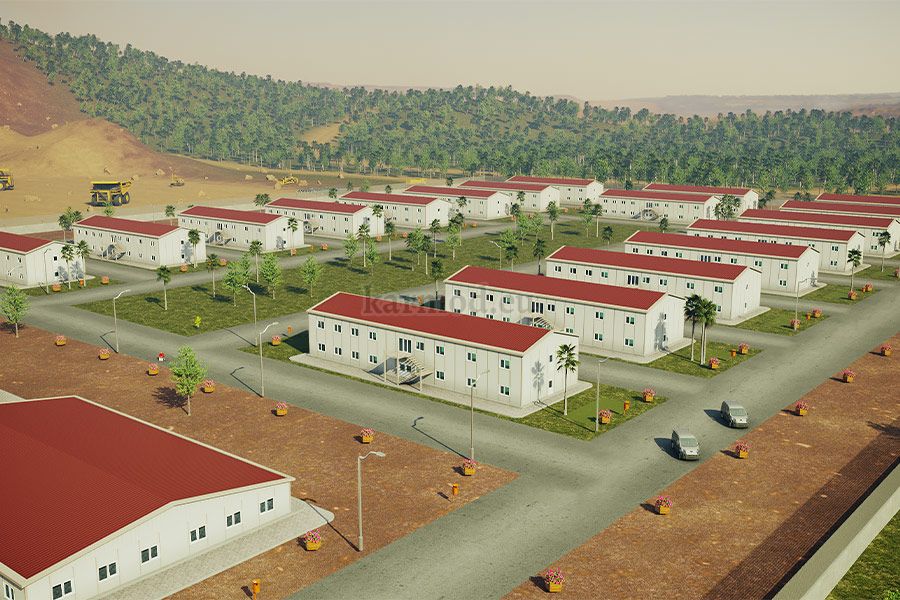 In the world of mining, let Karmod be your trusted partner. Embark on your expedition in Malaysia with the confidence that every facet, from the Malaysia modular mining camp to the comprehensive Malaysia mining camp management, is in the expert hands of Karmod. Seize this exclusive offer now and lay the robust foundation for your mining success in the vibrant landscapes of Malaysia. Your ascent to pinnacle begins with Karmod, where excellence is not just delivered; it's guaranteed.
Luxurious Mining Camp Accommodation in Malaysia
In the rugged landscapes of Malaysia where mining operations flourish, the quest for luxury and comfort within the confines of a mining camp is comprehensively realized with Karmod. The company is at the forefront in delivering an experience of luxury in the Malaysia mining camp accommodation that is unmatched in quality and design. These aren't just living spaces; they are abodes of comfort, security, and relaxation that offer miners a serene refuge after a hard day's work.
Karmod ensures that every mining camp accommodation in Malaysia is equipped with state-of-the-art amenities providing not just shelter, but a home that caters to all the needs of its inhabitants. The layouts are thoughtfully designed, ensuring ample space, privacy, and an environment that promotes rest and recuperation. With Karmod, experience the blend of luxury and functionality in mining camp accommodation, ensuring that every moment spent within the camp is as comfortable and enjoyable as possible.
Masterful Construction of Malaysia Mining Camp Buildings
Karmod stands as a beacon of masterful construction when it comes to Malaysia mining camp buildings. The impeccable design and construction standards upheld by Karmod ensure robust and durable mining camp buildings capable of withstanding the diverse and challenging Malaysian climate. The use of high-quality materials coupled with modern construction techniques guarantees the longevity and safety of each building within the mining camp.
Karmod's dedicated team of experts supervises each phase of construction, ensuring that every Malaysia mining camp building is a marvel of engineering and design. Attention to detail, adherence to global construction standards, and a commitment to delivering excellence make Karmod the unequivocal choice for mining camp buildings in Malaysia.
In Malaysia's dynamic mining sector, align your operations with Karmod, and ensure that every aspect, from luxurious accommodation to masterfully constructed buildings, echoes excellence, durability, and supreme comfort. With Karmod, make a resolute step towards enhancing the living and operational standards of your mining venture in the heart of Malaysia.
Elevate Your Expectations with Karmod's Mining Camp Design in Malaysia
In the heartbeat of Malaysia's mining territories, Karmod emerges as the epitome of innovative and robust mining camp design. Elevate your expectations as you step into a world where every modular camp is a testament to exceptional craftsmanship and cutting-edge design. Beyond providing shelter, Karmod's mining camp designs in Malaysia seamlessly blend functionality with aesthetics, ensuring that every facet of the living and working environment is optimized for comfort, efficiency, and safety.
Karmod's design philosophy embodies a holistic approach. We prioritize:
Sustainability: Utilizing eco-friendly materials and practices to minimize environmental footprint.
Innovation: Employing the latest technological advancements for enhanced living and operational standards.
Customization: Adapting designs to cater to diverse needs and preferences, ensuring each modular camp in Malaysia resonates with the uniqueness and functionality required by its inhabitants.
Karmod's mining camp design not only meets but exceeds expectations, providing an unrivaled living and working environment within Malaysia's mining landscapes. Elevate your expectations, and experience the transformative impact of Karmod's advanced and innovative design approach in the realm of mining camp solutions.
Unmatched Excellence: Karmod, Your Premier Choice for Malaysia Mines
In the expansive and bustling mining sectors of Malaysia, Karmod stands unrivaled, epitomizing excellence in every venture. As your premier choice for Malaysia mines, we commit to delivering unparalleled quality, service, and value in every aspect of our mining camp solutions. Our unmatched excellence is reflected in:
Resilient Construction: Ensuring long-lasting and durable structures that withstand diverse environmental conditions.
Comprehensive Management: Offering extensive mining camp management services to streamline operations and enhance efficiency.
World-Class Amenities: Equipping every mining camp with top-tier amenities for optimal comfort and convenience.
Position your mining venture for sustained success with Karmod, and embrace the assurance of unmatched excellence in every dimension of your mining camp needs in Malaysia. The journey towards superior mining camp solutions begins and culminates with Karmod, manifesting your vision into a tangible reality of utmost quality and distinction.