Mining operations often require strategic planning, especially when considering accommodations and facilities for workers. The breathtaking country of Montenegro, with its lush landscapes and diverse geography, is quickly becoming a focal point for such operations. And when it comes to setting up a camp in this Balkan gem, there's only one name that echoes superiority - Karmod.
Montenegro Portable Mining Camp: The essence of a successful mining operation in Montenegro is mobility. Karmod understands this need and offers portable mining camp solutions. These are not only easy to transport but can be set up in virtually any location, providing miners with instant access to safe and comfortable accommodations.
Montenegro Modular Mining Camp: One size never fits all. Karmod's modular mining camps in Montenegro are designed with scalability in mind. Whether you're running a large-scale operation or a smaller venture, these camps can be customized to fit your specific needs. And the best part? The modular design ensures quick assembly and disassembly.
Montenegro Mining Camp Management: Managing a mining camp requires expertise and precision. Karmod doesn't just provide the infrastructure; they also offer impeccable camp management services. From ensuring that utilities run smoothly to addressing any concerns that may arise, Karmod's management teams are always on their toes.
Montenegro Mining Camp Kitchen: A hungry crew is an unhappy crew. Karmod's mining camp kitchens in Montenegro are designed to cater to every culinary need. Equipped with modern facilities, these kitchens can churn out nutritious meals, ensuring that every miner is well-fed and ready to tackle the challenges ahead.
Montenegro Mining Camp for Sale: Ready to invest in a long-term solution? Karmod offers premium mining camps for sale in Montenegro. Built to last, these camps come with all the bells and whistles required for a fully functional mining operation.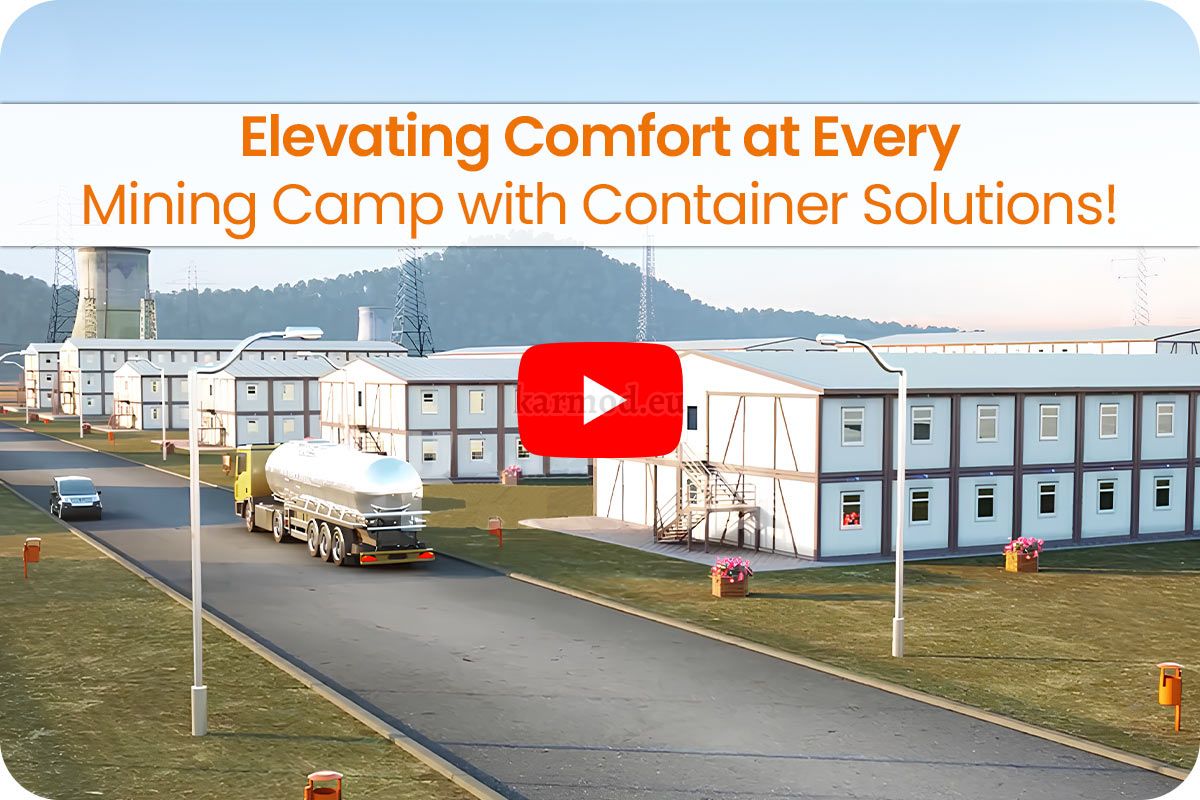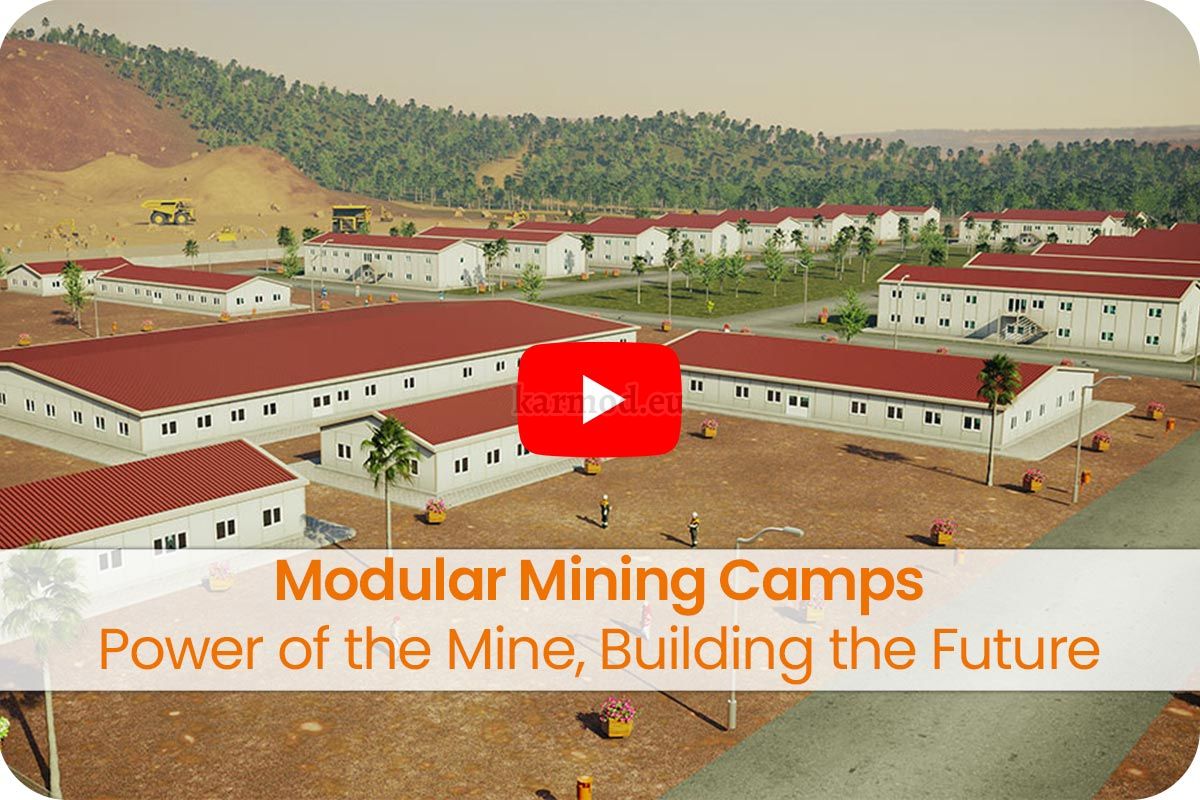 Karmod's commitment to excellence, paired with their unparalleled expertise in the mining camp sector, makes them the ideal choice for your Montenegro mining needs. They don't just build camps; they build communities. With Karmod, you're not just investing in infrastructure; you're investing in a trusted partner dedicated to elevating your mining operations to new heights. Don't miss out on this exclusive offer. Own your piece of Montenegro's mining future today with Karmod.
Luxurious Mining Camp Accommodation in Montenegro
Montenegro, often hailed as the "Jewel of the Balkans," is not just renowned for its pristine coastlines and majestic mountains but has now become a hotspot for mining ventures. And where mining thrives, the need for top-notch accommodation rises. Enter Karmod, the leading name in luxurious mining camp accommodations in Montenegro. As miners delve into the heart of Montenegro's rich earth, they can retire to a haven of comfort at the end of the day. Karmod understands that productivity stems from well-rested workers, and their accommodations reflect nothing less than opulence. Expansive rooms, modern amenities, and an ambiance that echoes the natural beauty of Montenegro - Karmod's accommodations are where luxury meets functionality.
Masterful Construction of Montenegro Mining Camp Buildings
When it comes to the robust and challenging environment of mining, the quality of infrastructure is paramount. Karmod, with its years of expertise, stands tall in the realm of masterful construction of mining camp buildings in Montenegro. But what sets Karmod apart? It's their meticulous attention to detail. Every beam, every panel, and every fixture is carefully crafted to withstand the test of time and elements. With Montenegro's diverse climate, from its sun-kissed coasts to its snow-capped peaks, Karmod's constructions are designed to endure and excel. Leveraging state-of-the-art technology with seasoned craftsmanship, Karmod ensures that their mining camp buildings aren't just structures but are icons of resilience and elegance. Their reputation in Montenegro is not just built on bricks and mortar but on trust, quality, and unparalleled excellence.
Elevate Your Expectations with Karmod's Mining Camp Design in Montenegro
In the rugged terrains of Montenegro, Karmod emerges as a beacon of innovation and design excellence. Crafting mining camp designs that not only cater to practical needs but also provide an aura of sophistication, Karmod ensures that every mining professional feels right at home, even amidst the most challenging environments. Here's why Karmod's design is revolutionizing the mining camp industry:
Adaptive Design: Karmod understands that every mining site has its unique challenges. Their designs are thus tailored to adapt to varying terrains and climatic conditions of Montenegro.
Modern Aesthetics: Gone are the days when mining camps were all about functionality with no thought given to aesthetics. Karmod integrates sleek and contemporary design elements, ensuring that the camps are not just functional but also visually appealing.
Safety First: Every modular camp design by Karmod adheres to the highest safety standards, ensuring that professionals can work and rest without any concerns.
Eco-friendly Approach: In the heart of Montenegro's natural splendor, Karmod's designs are eco-conscious, utilizing sustainable materials and practices.
Unmatched Excellence: Karmod, Your Premier Choice for Montenegro Mines
Mining operations in Montenegro demand not just expertise but a partner who understands the intricacies of the region. Karmod, with its legacy of excellence, has positioned itself as the go-to choice for mining camps. Here's what makes Karmod unparalleled:
Local Expertise: Having been a part of numerous projects in Montenegro, Karmod has an in-depth understanding of the local regulations, terrain, and climate.
World-class Infrastructure: From advanced machinery to skilled craftsmen, Karmod brings together the best of both worlds to deliver top-notch mining camps.
Client-centric Approach: Karmod places its clients at the forefront, ensuring custom solutions tailored to individual project requirements.
The Modular Advantage: Incorporating the modular camp approach, Karmod ensures faster construction timelines without compromising on quality. This modular approach ensures flexibility and scalability, vital for the dynamic needs of mining operations.
In a world where expectations are constantly evolving, Karmod remains committed to elevating standards, delivering not just structures, but lasting legacies in Montenegro's mining landscape.