In the mesmerizing landscapes of Morocco, where sand dunes kiss the horizon and ancient cities tell tales of millennia, there's a modern story unfolding. It's the story of Morocco's burgeoning oil and gas industry and the infrastructure that supports it.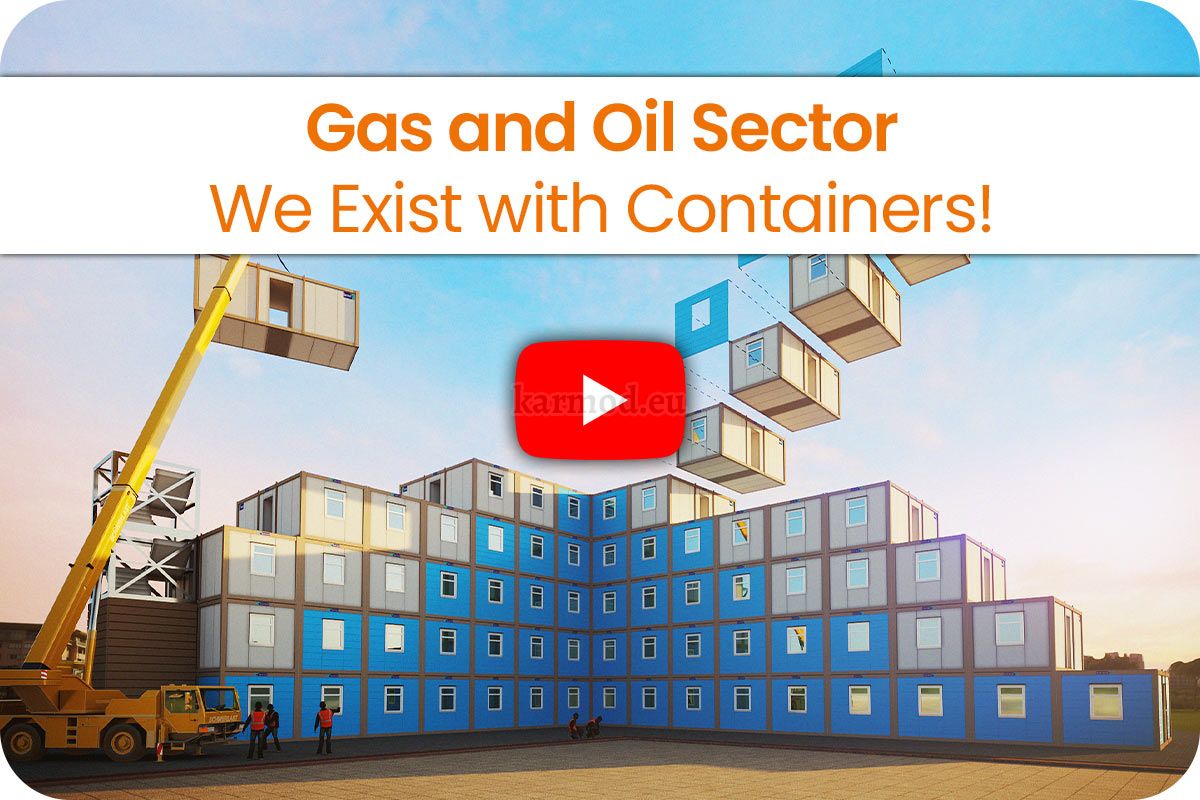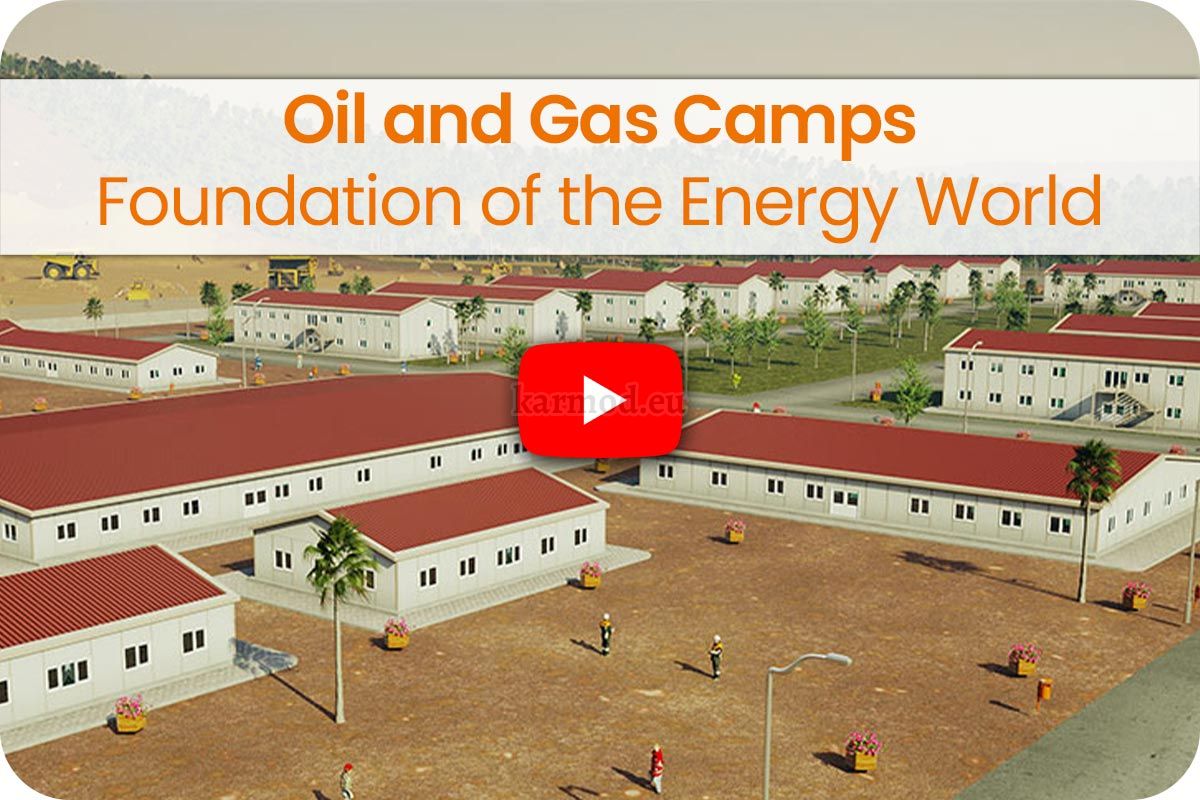 Intricate Planning and Execution: The intricate dance between man and nature is evident in the way the Morocco Oil and Gas Field Man Camps have been constructed. Ensuring that workers have a comfortable environment, far from home, is no small feat. Yet, the attention to detail in these man camps is second to none.
Karmod's Signature Excellence: A name that consistently pops up when discussing quality and reliability in this sector is Karmod. They've been instrumental in setting up premium Morocco Oil and Gas Field Housing. Their commitment to creating spaces that are both functional and comfortable is evident in every housing unit they set up in the region.
Advanced Amenities for Modern Needs: Today's oil and gas workers are a new breed. They're tech-savvy and have certain expectations when it comes to amenities. Recognizing this, the Morocco Oil and Gas Field Housing Units are equipped with high-speed internet, advanced communication tools, and recreational areas. After a long day, these professionals have everything they need to relax and recharge.
Sustainability and the Environment: Morocco, with its unique biodiversity, demands an eco-friendly approach. The housing units and man camps have been designed with a keen emphasis on sustainability. Energy-efficient systems, waste management protocols, and green construction materials are the norms rather than the exception.
The Modular Camp Revolution: The concept of the modular camp has changed the game in rapid infrastructure development. Karmod is at the forefront of this revolution, employing modular techniques to ensure quicker setup times without compromising on quality or safety.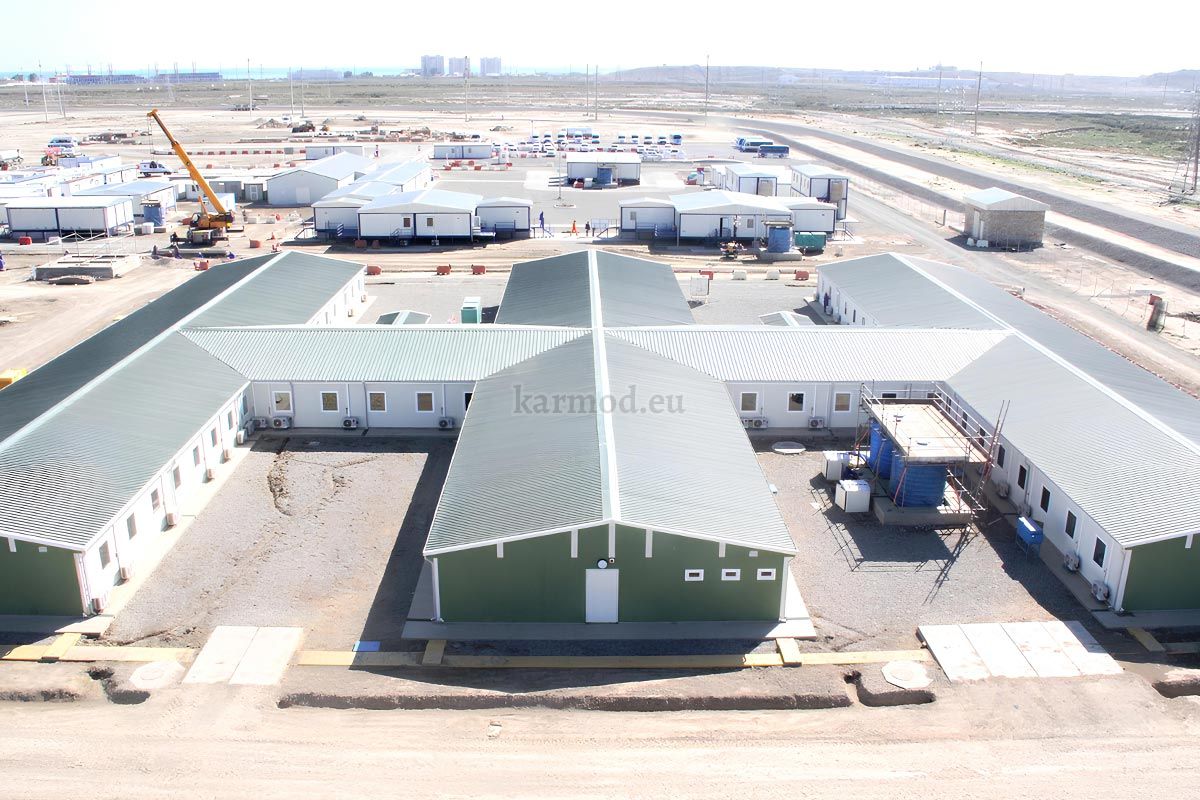 Morocco's oil and gas industry is a testament to human ingenuity and determination. And playing a pivotal role in this narrative are the man camps and housing units that serve as a home away from home for countless professionals. With industry leaders like Karmod paving the way, the future of Morocco's oil and gas sector housing solutions looks not only promising but also exceptionally comfortable.
Experience Unmatched Comfort at Morocco's Oil and Gas Man Camps
Nestled amidst the beautiful landscapes of Morocco, the country's oil and gas man camps stand as a beacon of modern comfort and functionality. Workers from different corners of the world, who venture into Morocco's rich terrains seeking black gold, find a slice of home in these camps. These establishments are not just about providing shelter; they are about offering an unmatched living experience. With top-tier amenities and state-of-the-art facilities, Morocco's Oil and Gas Man Camps are reshaping the very notion of industrial accommodations.
Drawing inspiration from Morocco's rich architectural heritage and blending it with modern design elements, these man camps strike the right balance between tradition and innovation. Every room, every corner, echoes the country's commitment to hospitality, ensuring that every worker, no matter how far from home, feels welcomed.
Karmod, a name synonymous with excellence in this domain, has played a pivotal role in elevating the standard of living within these camps. With their unparalleled expertise and emphasis on quality, they have transformed Morocco's Oil and Gas Field Housing from mere accommodations to holistic living spaces.
The Gold Standard in Morocco's Oil and Gas Field Housing
When we talk about the gold standard in any industry, we refer to the pinnacle of quality, the benchmark that all aspire to reach. In the realm of Morocco's oil and gas field housing, this gold standard is defined by a combination of superior construction, cutting-edge amenities, and an unwavering commitment to worker well-being.
The magic, however, lies in the details. From high-speed Wi-Fi connectivity to ensure workers remain connected with their loved ones, to recreational areas designed to offer much-needed relaxation after a hard day's work, every aspect of these housing units has been meticulously planned and executed.
Behind this transformative change in Morocco's Oil and Gas Field Housing stands Karmod. Their visionary approach and relentless pursuit of excellence have set them apart as industry leaders. With Karmod at the helm, oil and gas professionals working in Morocco can rest assured that their housing needs are in the most capable hands, promising not just a place to stay, but a place they can truly call home.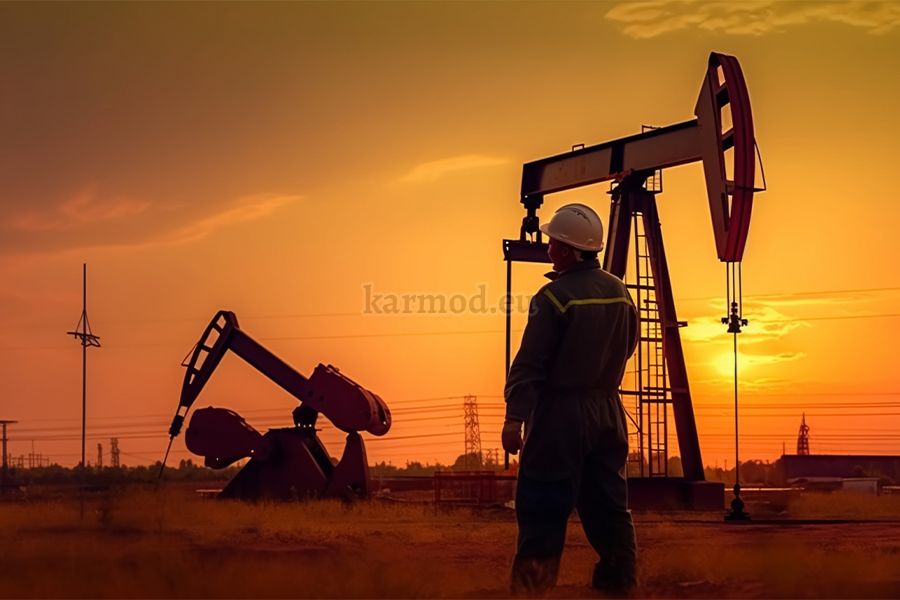 Structures of Quality: Morocco's Oil and Gas Camp Construction Buildings
Morocco, with its rich blend of history, culture, and cutting-edge industrial development, has brought the same ethos to its oil and gas camp construction buildings. The country's emphasis on quality and longevity can be witnessed in the architectural marvels of these establishments.
Innovative Design: Blending Morocco's traditional aesthetics with modern construction methodologies, these buildings stand out for their unique design. They aren't mere structures but are built keeping in mind the local climate, ensuring optimal comfort for the inhabitants.
Sustainable Construction: Environmental sustainability remains a prime focus. High-quality materials are sourced responsibly to ensure minimum environmental impact while delivering sturdy and lasting structures.
Safety First: Morocco's oil and gas fields have a reputation to uphold, and safety remains paramount. The construction buildings are designed to withstand various environmental challenges, ensuring a safe haven for all residents.
Versatility: Beyond just living spaces, these constructions house recreational areas, mess halls, and even office spaces, making them multifunctional and suitable for various needs.
Best Company and Manufacturer Karmod for Oil and Gas Field in Morocco
In the bustling market of construction and manufacturing for oil and gas fields in Morocco, one name has been consistently making waves – Karmod. Their contribution to elevating the standards of living and working spaces in this sector is commendable.
Unparalleled Expertise: With years of experience under their belt, Karmod brings a wealth of knowledge to every project they undertake in Morocco. Their understanding of the specific needs of oil and gas professionals ensures that every structure is tailor-made for maximum comfort and efficiency.
Commitment to Quality: Karmod's dedication to quality is unwavering. Every material, every brick, every window pane is selected and installed with the utmost precision, guaranteeing structures that stand the test of time.
Customer-centric Approach: For Karmod, it's not just about constructing buildings; it's about building relationships. Their attention to customer feedback and proactive problem-solving has earned them the trust of many corporations and professionals in the sector.
When you think of Morocco's oil and gas field housing and construction buildings, think Karmod. They are not just setting standards; they are creating a legacy.