In the bustling terrain of Mozambique, seize the golden opportunity with Karmod's exclusive offer to own a state-of-the-art mining camp. Navigate the landscapes of success with Mozambique portable mining camp options, elevating your mining expedition to unmatched heights. Discover a realm of convenience, robust structure, and uncompromised safety standards with Karmod's Mozambique modular mining camp designs. It's not just about constructing units; it's about building success stories, one mining camp at a time.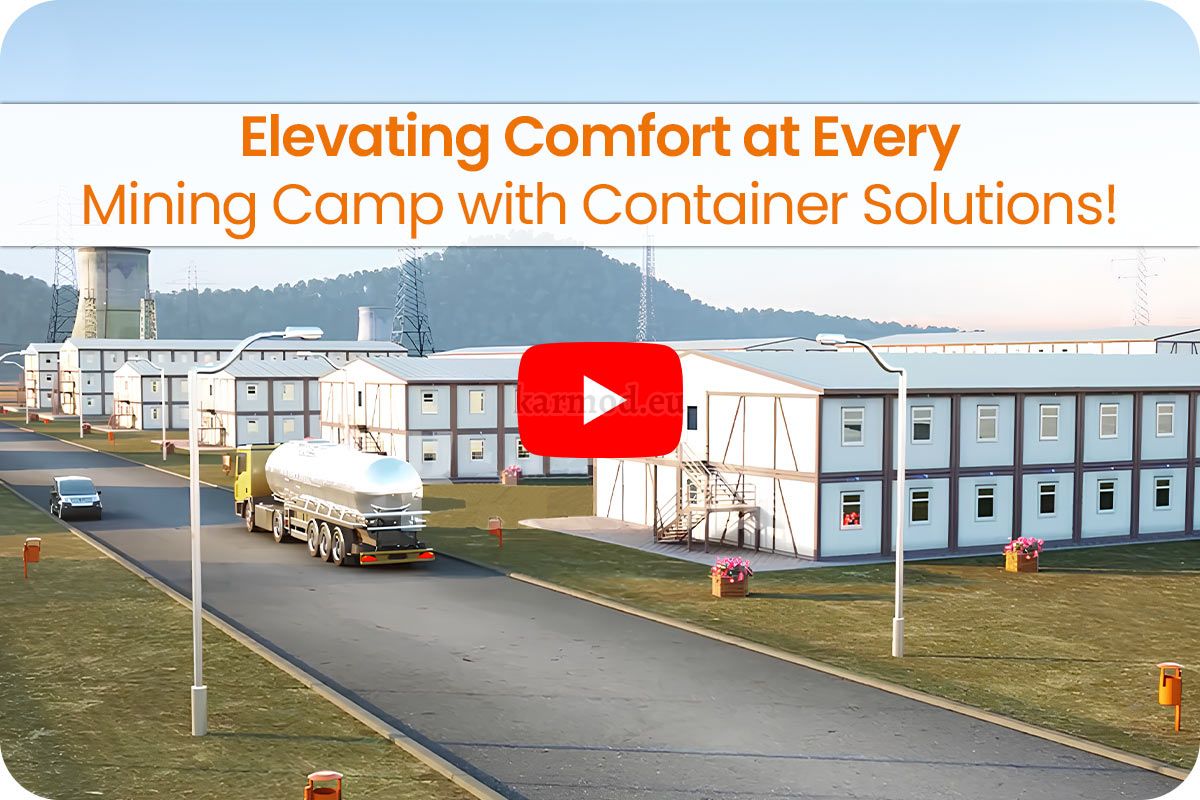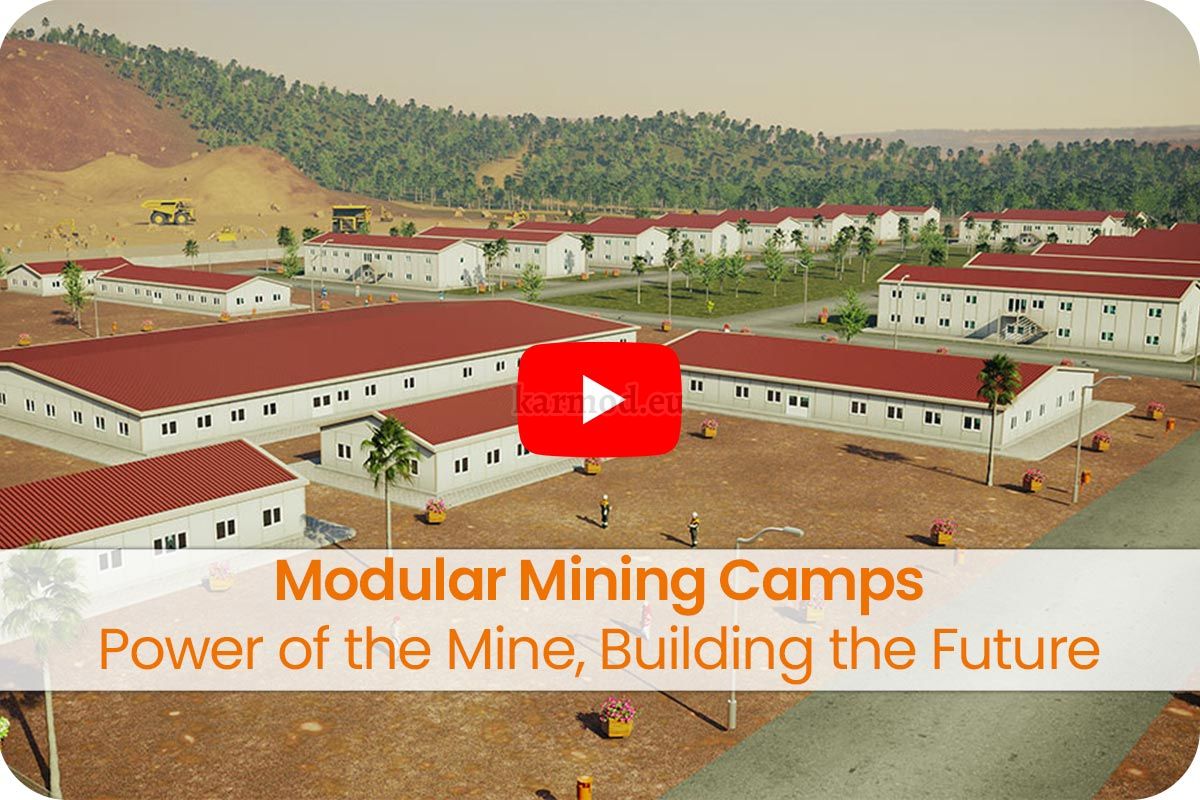 Portable and Practical: With our Mozambique portable mining camp, experience the ease of mobility without compromising on quality and robustness. Swiftly set up your camp and commence your operations with minimal delay.
Modular Marvels: At Karmod, we believe in evolving with technology. Our Mozambique modular mining camp showcases modular marvels, ensuring efficient space utilization, modern amenities, and superior comfort.
Effective Management: Smoothly streamline all aspects with Karmod's extensive Mozambique mining camp management solutions. From set-up to day-to-day operations, leave the complexities to us while you focus on your core mining activities.
Complete Kitchen Solutions: No mining camp is complete without a dedicated culinary space. Our Mozambique mining camp kitchen facilities embody efficiency, hygiene, and convenience, ensuring your team is well-nourished for the challenging tasks ahead.
Your Dream Camp for Sale: Explore the extensive range and own your dream Mozambique mining camp for sale. Karmod's superior offerings guarantee longevity, safety, and world-class amenities, aligning with your objectives for an unparalleled mining experience.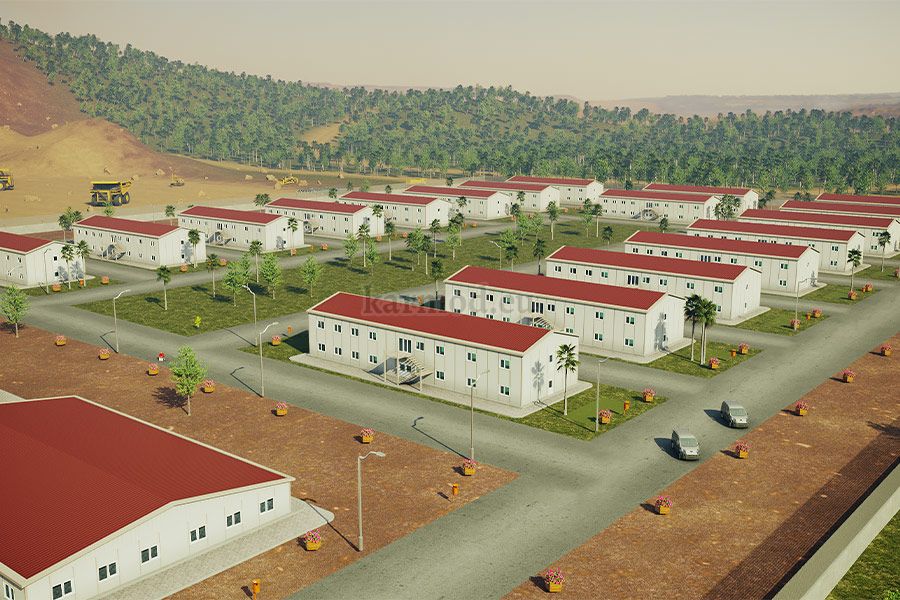 Dive into the universe of impeccable mining camp solutions with Karmod. Your quest for excellence and reliability in Mozambique's mining landscape ends here. Be part of the Karmod experience, where every expectation is met with innovation, expertise, and a customer-centric approach. Propel your mining operations in Mozambique to new horizons with Karmod's unsurpassed mining camp solutions. Your journey to exemplary mining operations begins now. Embark with Karmod – your trusted partner in achieving mining excellence in Mozambique.
Luxurious Mining Camp Accommodation in Mozambique
In Mozambique's thriving mining industry, Karmod sets the bar high, offering luxurious mining camp accommodation unparalleled in comfort and design. In the heart of Mozambique, Karmod's mining camp accommodation epitomizes luxury intertwined with practicality. The dedicated living spaces are engineered for ultimate comfort, ensuring that after a long day of mining, workers can retreat into an oasis of relaxation and well-being. Karmod believes in not just providing shelter but delivering a holistic living experience that plays a crucial role in the productivity and morale of the mining team. The advanced designs facilitate seamless ventilation, natural light, and an ambiance that resonates with warmth and comfort. Each accommodation unit showcases a perfect blend of aesthetics and functionality, making it a haven for its occupants.
Masterful Construction of Mozambique Mining Camp Buildings
Karmod's masterful construction of Mozambique mining camp buildings stands as a testament to their unwavering commitment to quality and innovation. The intricate planning, exceptional craftsmanship, and the use of cutting-edge technology converge to bring to life mining camp buildings that are not only robust and durable but also embody elegance and sophistication. Every structure bears the hallmark of Karmod's excellence, ensuring optimal utility, safety, and longevity.
The construction phase is characterized by meticulous attention to detail, ensuring every aspect from the foundation to the finishing touches resonates with superiority and perfection. The use of high-grade materials guarantees resistance against diverse climatic conditions, providing a steadfast shelter amidst the dynamic Mozambique terrain. Karmod's mining camp buildings in Mozambique are a convergence of vision, expertise, and technology, reflecting a legacy of excellence in every construct. The bespoke designs cater to diverse needs, ensuring every mining camp building is a beacon of quality, safety, and unrivaled excellence. With Karmod, experience the pinnacle of masterful construction, where every building is a masterpiece, echoing the ethos of quality, innovation, and utmost client satisfaction.
Elevate Your Expectations with Karmod's Mining Camp Design in Mozambique
Ready to elevate your expectations? Step into the world of Karmod's innovative mining camp design in Mozambique, where unparalleled quality meets modern efficiency. At Karmod, it's not just about buildings; it's about creating sustainable, functional, and comfortable environments for mining camp staff. The modular camp design showcases Karmod's commitment to excellence and attention to every minute detail. Expert designers at Karmod work tirelessly to ensure every camp is perfectly tailored to meet the unique demands of the Mozambique terrain, ensuring not only the safety and comfort of its occupants but also optimal operational efficiency.
Karmod's designs integrate state-of-the-art technology with environmentally friendly materials, ensuring every mining camp stands as a beacon of sustainability and innovation. Tailored to the specific needs of each client, Karmod's mining camp design in Mozambique embodies flexibility, ensuring easy expansion and reconfiguration to adapt to the evolving needs of the mining project. With Karmod, elevate not just your expectations but also the living and working standards for your mining workforce in Mozambique.
Unmatched Excellence: Karmod, Your Premier Choice for Mozambique Mines
When it comes to unmatched excellence in mining camp solutions, Karmod stands out as your premier choice for Mozambique mines. The name Karmod is synonymous with uncompromised quality, innovative designs, and a steadfast commitment to client satisfaction. Offering a comprehensive range of mining camp solutions from management to kitchen facilities, Karmod ensures every aspect of your mining camp operates seamlessly, contributing to the overall efficiency and productivity of your mining project in Mozambique.
Karmod's extensive experience and in-depth industry knowledge set them apart, making them the go-to choice for mining companies seeking reliable and efficient mining camp solutions in Mozambique. Karmod's mining camps are designed not just to provide shelter but to offer a holistic living and working environment that promotes wellbeing, productivity, and the welfare of every individual on-site. Make the smart choice today; choose Karmod for unmatched excellence and reliability in mining camp solutions for Mozambique mines. Your journey to success starts with Karmod, where every solution is crafted with you in mind.