In the bustling heart of Myanmar's mining sector, Karmod stands out as a beacon of quality and innovation. Seize the exclusive opportunity to own a Myanmar mining camp, precisely engineered to meet the multifaceted demands of mining operations, while offering unmatched comfort and utility.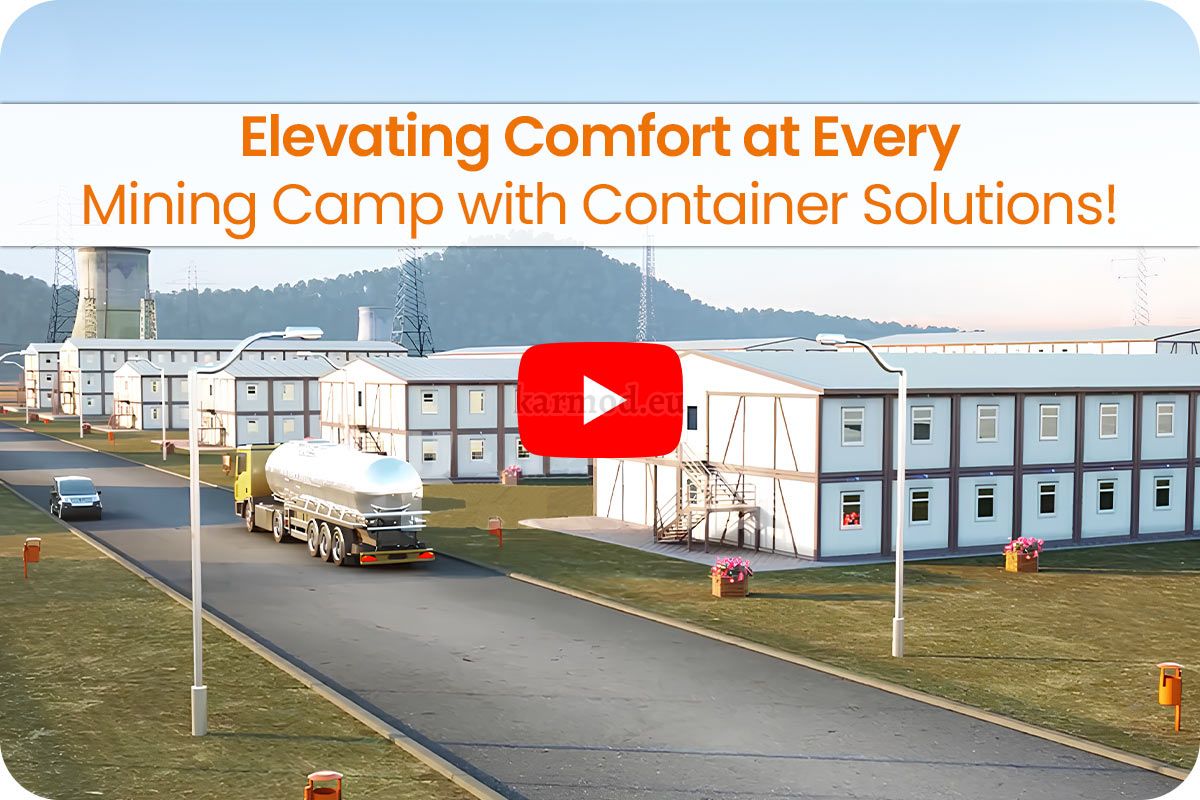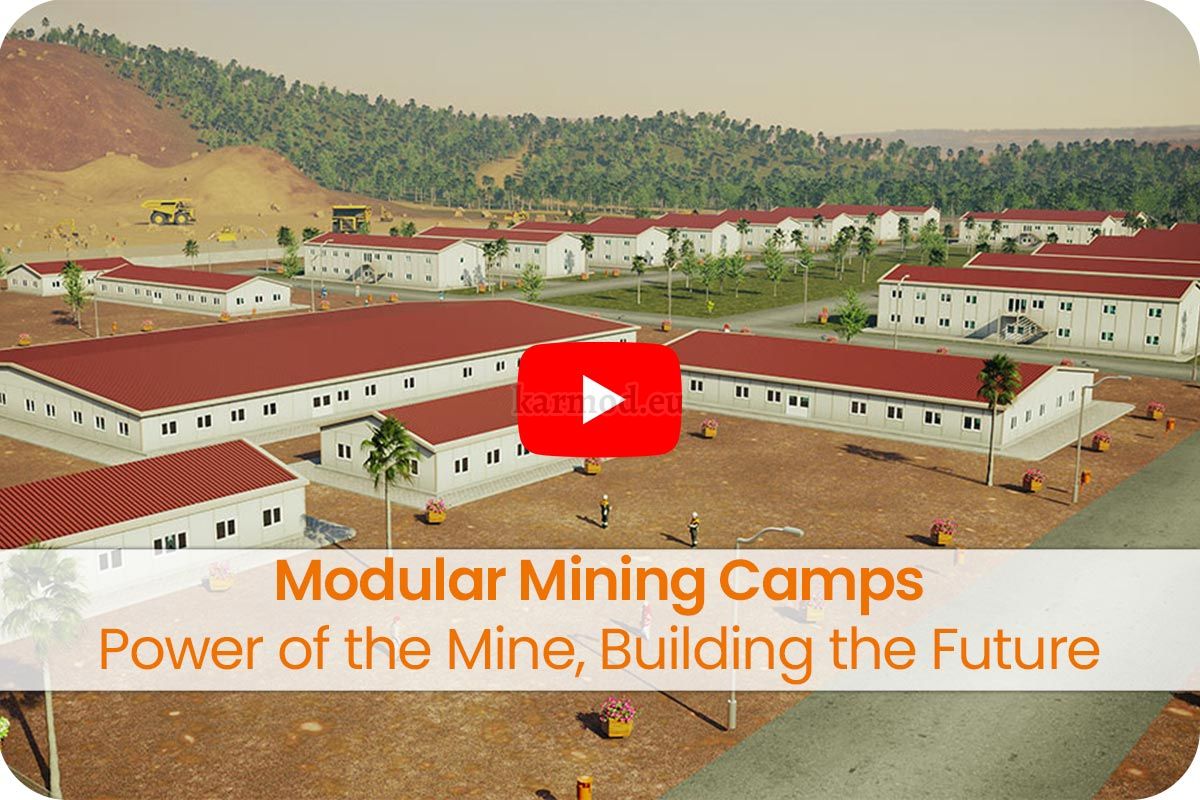 Myanmar Portable Mining Camp: With Karmod's portable mining camps, flexibility meets functionality. Relocate your camp with ease and efficiency without compromising on the robust construction that characterizes Karmod creations.
Myanmar Modular Mining Camp: Modular camps by Karmod in Myanmar signify innovation and adaptability. Enjoy the ease of expansion and modification, ensuring your camp evolves alongside your project's requirements.
Myanmar Mining Camp Management: Karmod understands the intricacies of managing a mining camp. Trust in their comprehensive management solutions, designed to ensure seamless operations, safety, and optimal resource allocation.
Myanmar Mining Camp Kitchen: Fuel your workforce with Karmod's expertly designed mining camp kitchens in Myanmar. Prioritizing hygiene, efficiency, and practicality, ensuring your team's nourishment is in capable hands.
Myanmar Mining Camp for Sale: Don't just invest in a mining camp; invest in a future of seamless, successful operations with a Karmod mining camp in Myanmar. Karmod ensures you have access to the best mining camps for sale, equipped with all essential amenities, and designed for superior comfort and efficiency.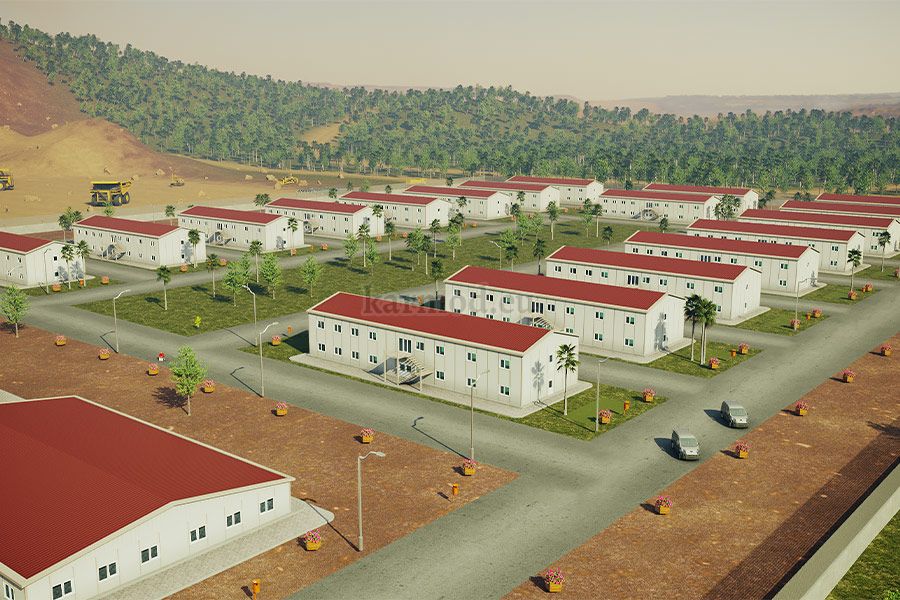 Karmod's commitment to quality, innovation, and customer satisfaction makes it a leading name in Myanmar for all mining camp needs. Its comprehensive solutions cover every aspect, from modular and portable designs to efficient management and functional kitchens. Seize the opportunity to elevate your mining operations with Karmod's unparalleled mining camp solutions in Myanmar. Own your Myanmar mining camp now, and embark on a journey of growth, efficiency, and excellence with Karmod, where your vision is brought to life.
Luxurious Mining Camp Accommodation in Myanmar
In the rugged terrains of Myanmar, experience the epitome of luxury with Karmod's mining camp accommodations. These are not just functional spaces; they are havens of comfort and convenience in the midst of bustling mining operations. Every element, from the plush bedding to the ergonomic furniture, is meticulously curated to provide a restful respite for the hardworking individuals. The interiors exude warmth and elegance, making every moment spent inside a delightful experience. Karmod's mining camp accommodations in Myanmar redefine luxury, ensuring every miner is welcomed to a comforting embrace after a day of strenuous work, reinforcing their spirits for the days to come.
Masterful Construction of Myanmar Mining Camp Buildings
Stepping into a Karmod mining camp building in Myanmar is stepping into a space where every inch echoes masterful construction. Beyond the luxurious accommodations, the buildings' architecture stands as a testament to Karmod's unwavering commitment to excellence and durability. Built to withstand the diverse and often harsh Myanmar climate, these mining camp buildings promise long-lasting robustness, ensuring minimal maintenance and unwavering stability. The use of premium materials and cutting-edge construction techniques further accentuate the buildings' resilience and functionality. This masterful construction reflects Karmod's vision of providing not just buildings, but robust infrastructures that contribute to the seamless progress and prosperity of mining operations in Myanmar. Trust in Karmod and witness the transformation of your mining camp into a stronghold of efficiency and luxury.
Elevate Your Expectations with Karmod's Mining Camp Design in Myanmar
The mining industry in Myanmar, rich with potential and opportunity, calls for state-of-the-art infrastructure and design. Karmod rises to this challenge, bringing forth innovative and functional mining camp designs that revolutionize operational efficiency and comfort. Beyond the pragmatic, Karmod's designs elevate the aesthetic appeal and environmental compatibility, aligning with the unique landscapes of Myanmar. The incorporation of sustainable and advanced materials in the modular camp designs demonstrates Karmod's commitment to ecological mindfulness while ensuring the longevity and resilience of the mining camp structures. Elevate your expectations with Karmod; envision mining camps that stand as a beacon of design excellence, harmonizing functionality, comfort, and sustainability in the heart of Myanmar's rich mineral landscapes.
Innovative and functional designs
Aesthetic appeal and environmental compatibility
Use of sustainable and advanced materials
Commitment to ecological mindfulness
Unmatched Excellence: Karmod, Your Premier Choice for Myanmar Mines
In the domain of mining camp solutions in Myanmar, Karmod stands unrivaled. The unmatched excellence of Karmod's mining camp designs and constructions make it the premier choice for robust and efficient mining operations in Myanmar. Karmod understands the intricate demands of mining operations and proffers solutions that encompass superior construction quality, innovative design, and unwavering durability. The comprehensive approach to delivering top-notch mining camp accommodations, management facilities, and other essential infrastructural elements reaffirms Karmod's position as the epitome of excellence in the Myanmar mining sector. Choose Karmod, where unparalleled excellence and commitment to your mining operation's growth and efficiency are paramount.
Superior construction quality
Innovative design and unwavering durability
Comprehensive mining camp solutions
Epitome of excellence in the Myanmar mining sector