Unlock the gateway to unparalleled mining efficiency in Niger with Karmod's extensive range of mining camps. Now on sale, seize this exclusive offer and establish a robust foundation with a Niger portable mining camp. Tailored to perfection, these portable camps promise high mobility without compromising on comfort and functionality.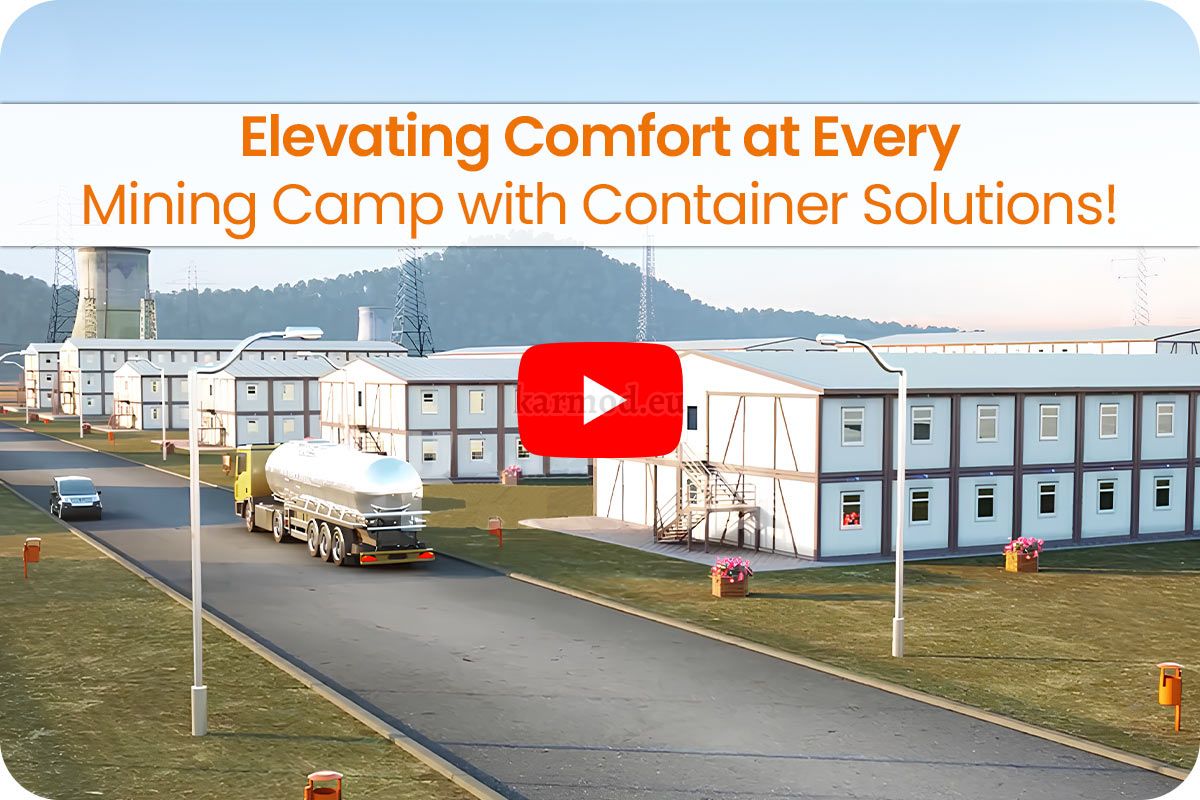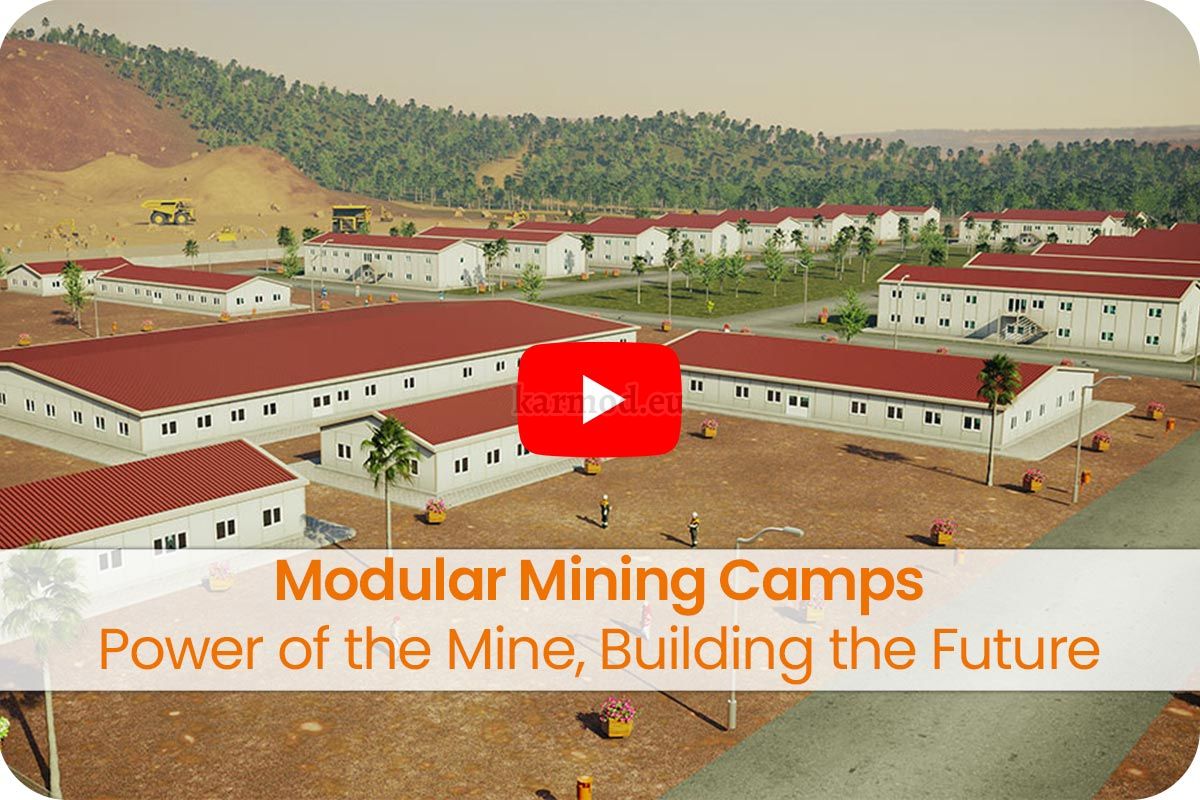 Why Karmod's Niger Modular Mining Camp?
Customized Layouts: Design your Niger modular mining camp, aligning every aspect to fit your specific requirements. Enjoy the flexibility of creating spaces that cater to various functionalities from management to accommodation.
Quick Assembly: Karmod ensures prompt and efficient assembly of the Niger mining camp, allowing your operations to commence without delay. Time is money, and Karmod is committed to ensuring you lose none.
Integrated Facilities: From a well-equipped Niger mining camp kitchen to seamless management facilities, experience integrated and comprehensive solutions. Karmod understands the significance of each segment in ensuring the smooth operation of your mining camp.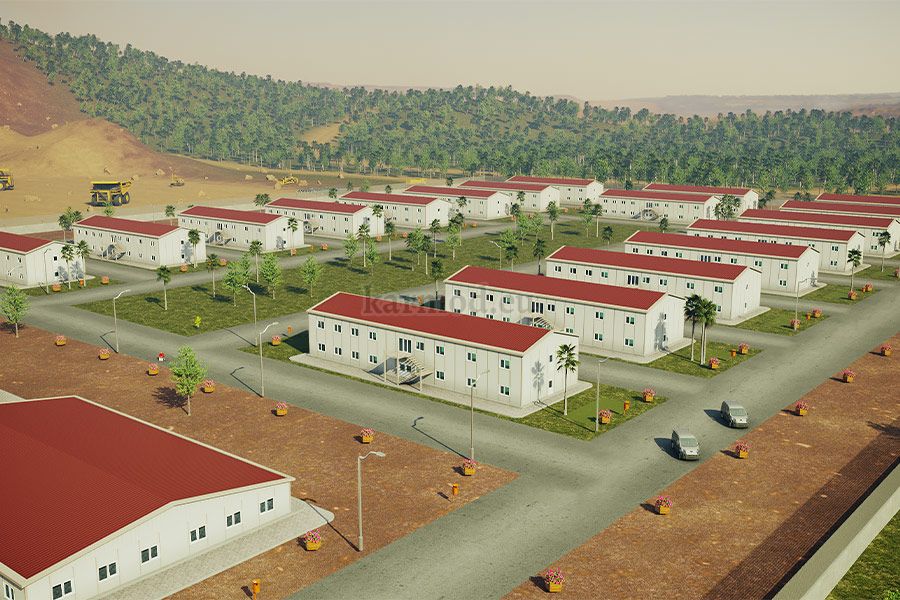 Karmod transcends traditional offerings with a holistic approach to the Niger mining camp for sale. It's not just about providing shelter; it's about creating an environment conducive to productivity and well-being. The experts at Karmod prioritize your needs, guaranteeing a mining camp in Niger that stands as a beacon of comfort, efficiency, and safety.
Comprehensive Niger Mining Camp Management Solutions:
Embrace excellence with Karmod's unmatched Niger mining camp management solutions. With a keen eye for detail and a relentless commitment to quality, Karmod stands as the epitome of reliability and excellence.
24/7 Support: Navigate the complexities of managing a mining camp with Karmod's 24/7 support. Rely on a team that's as invested in your success as you are.
All-encompassing Management Solutions: From the minutiae to the macro, every aspect is covered under Karmod's impeccable Niger mining camp management services, offering you peace of mind and assured efficiency.
Invest Now for Success Tomorrow:
Be a part of the revolution. Make a sound investment in a Niger mining camp for sale, and propel your mining operations to unprecedented heights with Karmod. Your journey towards unmatched mining efficiency in Niger begins now. Trust Karmod, where every detail is a step towards ensuring your success. Seize the future, today!
Luxurious Mining Camp Accommodation in Niger
In the heart of Niger's bustling mining industry, Karmod rises above the rest, offering not just accommodation but a luxurious experience in its mining camp. Transcending the typical image of a mining camp, Karmod brings comfort, convenience, and a touch of elegance, ensuring every moment spent in the camp is one of peace and replenishment. Forget the cramped and uncomfortable living spaces often associated with mining camps. Karmod's Niger mining camp accommodation is designed with an understanding that rest and relaxation are paramount to productivity and success in mining operations. Here, every unit is built with the utmost attention to detail, ensuring that comfort isn't just added but is inherent in the design and structure. This is where luxury meets efficiency, providing an ideal living space for every individual within the mining camp in Niger.
Masterful Construction of Niger Mining Camp Buildings
When it comes to the construction of mining camp buildings in Niger, Karmod stands unrivaled in excellence and precision. The secret lies in the masterful approach taken in the design and construction phases. Karmod employs innovative techniques and cutting-edge technology to ensure every Niger mining camp building is not just constructed but masterfully crafted to withstand the test of time and elements. Beyond durability, Karmod's mining camp buildings in Niger are a testament to functional elegance, offering optimal operation spaces while ensuring the well-being and safety of every occupant. The construction phase is executed with an unwavering commitment to timelines, ensuring that your mining operations are up and running as scheduled. Karmod's superior construction methodologies set the benchmark, ensuring every building within the mining camp in Niger stands as a symbol of quality, durability, and operational excellence. Trust in Karmod's masterful construction to lay the foundation for success in your mining endeavors in Niger.
Elevate Your Expectations with Karmod's Mining Camp Design in Niger
In Niger, the potential for successful mining ventures is immense, and Karmod is here to assure that your expectations aren't just met, but thoroughly surpassed. Karmod's unique mining camp design in Niger is formulated not just for operational efficiency but also for supreme comfort and safety. Recognizing the significant role that a well-designed camp plays in the overall success and productivity of mining operations, Karmod meticulously plans each aspect. From the intelligent layout to the innovative use of space and superior materials, every feature is aimed at enhancing the living and working conditions of the camp's occupants.
Intelligent Layout: Designed to optimize space and provide easy navigation and accessibility.
Innovative Use of Space: Multi-functional areas that adapt to varied needs, promoting efficiency and comfort.
Superior Materials: High-quality materials ensuring durability and long-lasting structures.
Sustainability: Eco-friendly solutions that are kind to the environment and reduce overall operational costs.
Karmod's mining camp design in Niger is where functionality meets sophistication, ensuring that every minute detail is aligned with the ultimate goal of excellence in operations and living standards. This exceptional approach guarantees not just the enhancement of mining operations but also the well-being and satisfaction of every individual on the camp.
Unmatched Excellence: Karmod, Your Premier Choice for Niger Mines
Karmod emerges as the epitome of unmatched excellence in providing comprehensive solutions for Niger mines. As a pioneer in the field, Karmod's commitment to quality, innovation, and customer satisfaction remains unwavering. Each modular camp in Niger is tailored to meet the unique requirements of the mining industry, ensuring that you have the ideal foundation to propel your mining venture to unprecedented heights.
Here's why Karmod stands as your premier choice:
Customized Solutions: Tailored designs to meet your specific mining camp needs.
Advanced Technology: Utilizing cutting-edge technology for construction and management.
Expert Team: A team of seasoned professionals dedicated to the success of your mining project.
Safety Assurance: Ensuring the highest standards of safety and security for every occupant.
Customer Support: Unyielding customer support to address every concern and ensure smooth operations.
Choose Karmod for your Niger mines and experience a seamless journey from the inception to the realization of your mining project. Embark on your mining venture with the assurance of Karmod's unmatched excellence, where every element is crafted for your success.