Oh, the beauty and potential of Panama's vast mineral resources! But wait, before you dive deep into this promising venture, have you considered the pivotal foundation of your mining operations? Let's get into the nitty-gritty of setting up a robust base camp with Karmod, a leader in the industry. Here's why their Panama mining camp is turning heads: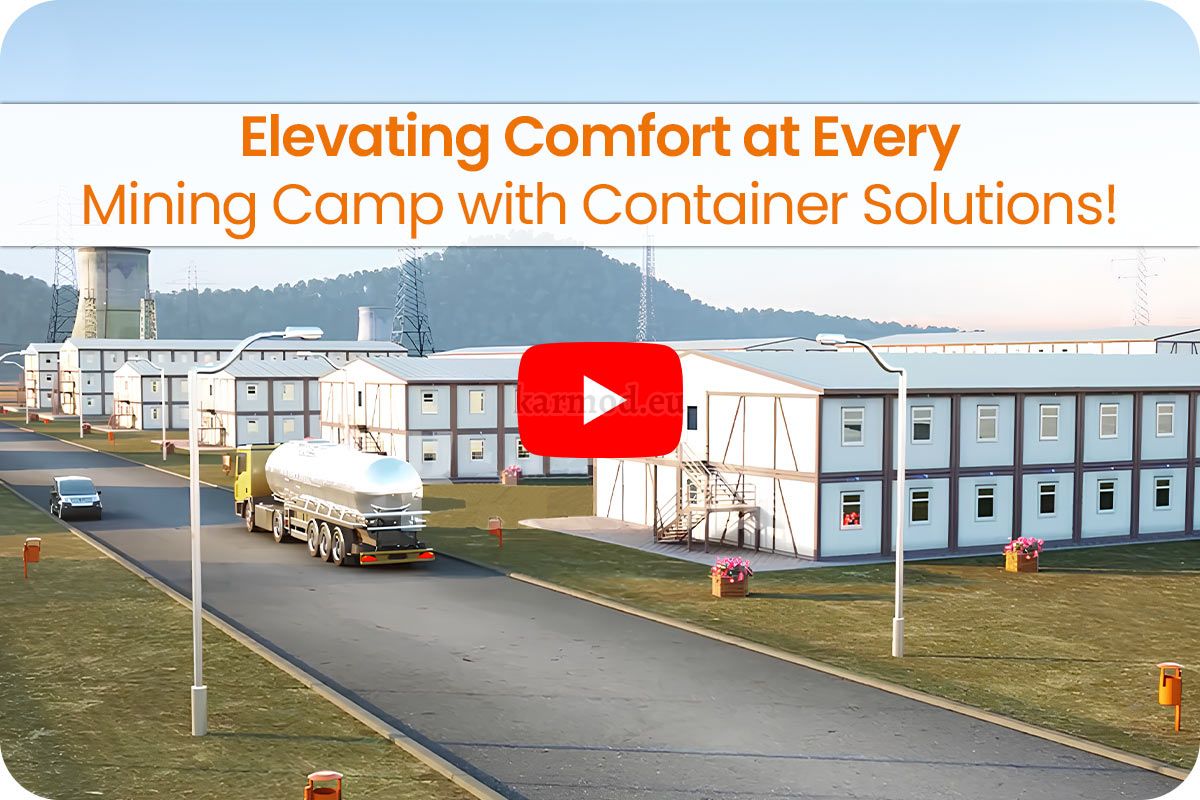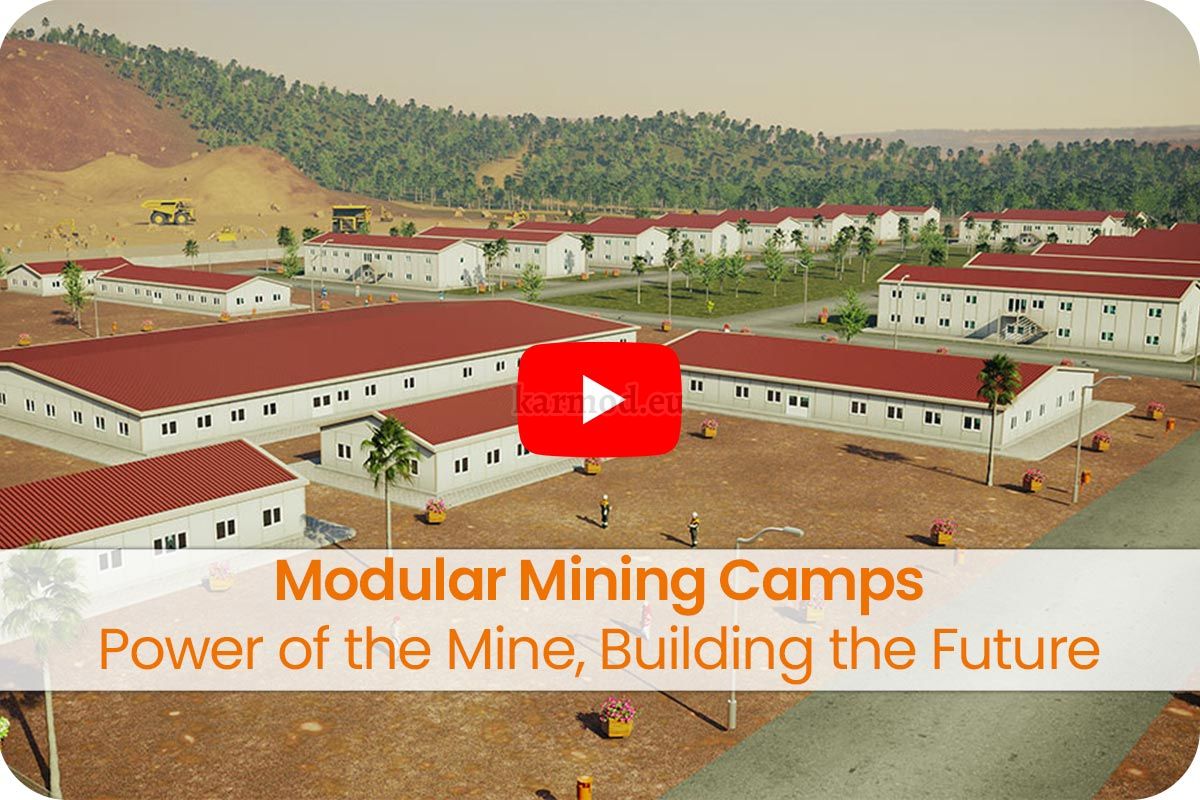 Panama Portable Mining Camp: When we talk about flexibility, Karmod's portable mining camp in Panama is the gold standard. Lightweight yet sturdy, these portable units can be effortlessly transported to diverse mining locations, ensuring you're operationally ready within no time.
Panama Modular Mining Camp: Modularity is the buzzword these days, and for good reasons! Karmod's Panama modular mining camp is designed for scalability and adaptability. Expand or shrink as your project demands, these modular units interlock seamlessly, allowing for easy reconfiguration, whether you're ramping up operations or scaling down.
Panama Mining Camp Management: Managing a mining camp isn't just about structures; it's about orchestrating various elements to function in harmony. Karmod's holistic approach to mining camp management in Panama ensures efficient coordination between accommodation, utilities, safety protocols, and logistical operations.
Panama Mining Camp Kitchen: A well-fed crew is a productive crew! Recognizing this, Karmod offers state-of-the-art Panama mining camp kitchens. These are designed to cater to large teams, ensuring nutritious meals are prepared in hygienic settings. After all, a hearty meal at the end of a hard day can do wonders for morale!
Panama Mining Camp for Sale: Here comes the most enticing part! Karmod presents an exclusive offer to own your Panama mining camp. A one-time investment for a lasting solution that's built with precision, commitment, and decades of expertise.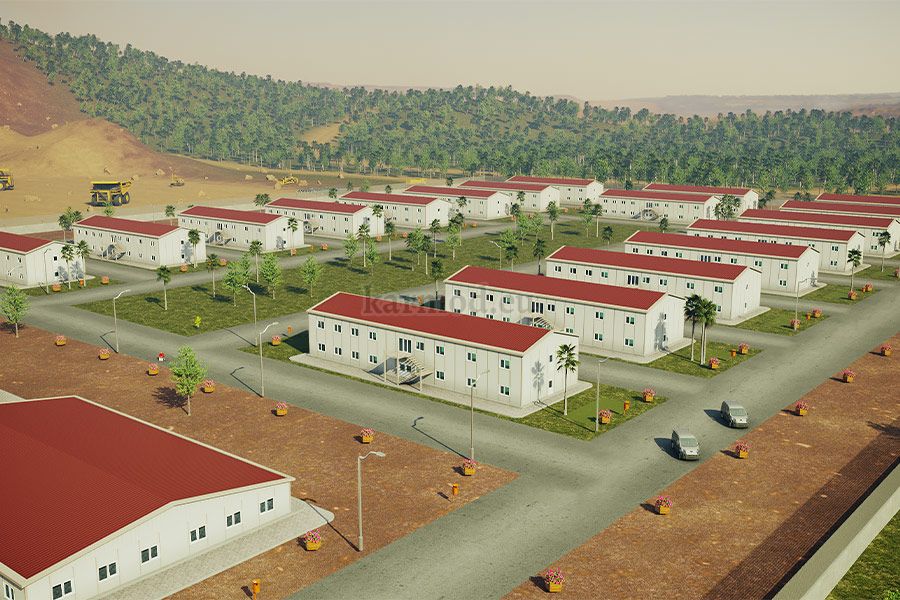 Mining in Panama has its own set of challenges, but with Karmod by your side, setting up a robust and efficient base of operations is one less thing to worry about. Dive into this exciting opportunity and cement your presence in Panama's lucrative mining sector with Karmod's top-of-the-line mining camps. Remember, in the world of mining, a strong foundation isn't just about the minerals underground; it starts with a formidable camp above it!
Luxurious Mining Camp Accommodation in Panama
Venturing into the rich mineral belts of Panama is a lucrative yet demanding endeavor. One of the paramount concerns for mining corporations is providing their workforce with comfortable living spaces amidst the rugged terrain. This is where Karmod steps in with its luxurious mining camp accommodation in Panama. Offering a blend of comfort, durability, and modern design, these accommodations are designed to provide a home away from home, even in the most remote mining sites.
The blend of comfort with functionality is what sets Karmod's accommodation units apart. The well-ventilated rooms, equipped with modern amenities ensure that the miners have a cozy retreat at the end of a grueling day. Each unit is designed keeping in mind the harsh external environment, yet providing a serene internal ambiance. The accommodation also features recreational areas where miners can unwind, socialize and rejuvenate for the challenges of the following day. Moreover, the sound insulation ensures a peaceful night's rest, essential for maintaining high productivity levels.
With Karmod, it's not just about structures, it's about creating conducive living environments that significantly contribute to the well-being and morale of the workforce, thus pushing the boundaries of what is achievable in harsh mining environments.
Masterful Construction of Panama Mining Camp Buildings
In the realm of mining, having a sturdy and well-constructed base is imperative for smooth operations. Karmod rises to this occasion by offering masterful construction of Panama mining camp buildings. With years of expertise and leveraging modern construction technologies, Karmod has become synonymous with reliability and excellence in the mining industry.
The construction process begins with a thorough analysis of the mining site's terrain and environmental conditions. This analysis informs the design and construction of buildings that are resilient to the harsh conditions characteristic of mining environments in Panama. Utilizing high-quality materials and innovative construction techniques, Karmod ensures that each building is constructed to withstand the test of time and nature.
But it's not just about the longevity, the aesthetic appeal and ergonomic design of the buildings also play a crucial role in creating a pleasant work environment. The thoughtful design also extends to the internal layout of the buildings, ensuring efficient space utilization, ease of movement, and a conducive environment for both work and relaxation.
With Karmod, you're not just getting structures; you're investing in masterfully constructed buildings that prioritize safety, comfort, and operational efficiency. It's a choice that embodies foresight, responsibility, and the pursuit of excellence in the mining sector.
Elevate Your Expectations with Karmod's Mining Camp Design in Panama
The mining industry in Panama has witnessed an innovative shift in camp designs, thanks to Karmod's ingenuity. Karmod's mining camp designs are not just about creating shelters but about forging environments that nurture productivity, camaraderie, and wellness. Here are some key features that stand out in their design philosophy:
Modular Flexibility: With a modular camp approach, Karmod embraces a system that is adaptable to the unique terrains and operational demands of Panama's mining sites. The prefabricated structures are designed for ease of assembly, expansion, and relocation, ensuring that the mining operations are not tied down to one place and can expand as necessary.
Robust Construction: Built to withstand the challenges posed by Panama's diverse environmental conditions, Karmod's structures exhibit robustness and durability. The quality of materials and construction methodologies employed ensure that the mining camps remain safe and functional for an extended period.
Eco-Friendly Designs: In an era of environmental consciousness, Karmod's designs reflect a commitment to eco-friendliness. Efficient insulation, energy-saving lighting systems, and water-saving fixtures are among the eco-friendly features incorporated into the design.
Ergonomic Interiors: The interiors of Karmod's mining camps are crafted with the miners' comfort in mind. Spacious living quarters, well-equipped kitchens, and recreational areas are meticulously planned to ensure a balance between work and leisure.
The essence of Karmod's design philosophy is to elevate the living and working conditions of miners, which in turn, catalyzes enhanced operational efficiency and job satisfaction among the workforce.
Unmatched Excellence: Karmod, Your Premier Choice for Panama Mines
When it comes to establishing a robust and comfortable mining camp in Panama, Karmod stands tall as the premier choice. The unmatched excellence delivered by Karmod in every project undertook speaks volumes of its expertise and commitment to customer satisfaction. Here are some pivotal points that underline Karmod's superiority:
Innovative Design: Karmod stays ahead of the curve by employing innovative designs that address the unique challenges of mining camp construction and management. Their designs not only cater to basic needs but go beyond to provide amenities that promote a higher quality of life.
Quality Assurance: Quality isn't compromised at any phase of construction. From the selection of materials to the execution of design, meticulous attention to detail ensures that the outcome is nothing short of excellence.
Professionalism: The professionalism exhibited by Karmod's team, from initial consultations to the final handover, reflects a deep-rooted culture of excellence and client-centric approach.
Affordable Solutions: Despite the high standards maintained, Karmod's solutions are competitively priced, ensuring value for money.
With Karmod, mining companies are not just getting a service provider; they are partnering with a seasoned ally dedicated to surpassing the expectations of what a mining camp can and should be. The excellence delivered is not merely about meeting industry standards but setting new benchmarks in the mining sector of Panama.