In the bustling realm of the mining industry in the Philippines, acquiring a top-notch Philippines portable mining camp is a game-changer. The search for excellence and convenience in the Philippines mining camp management ends with Karmod, a brand synonymous with quality, innovation, and efficiency. The offer on the table is exclusive and unrivaled - own your mining camp in the Philippines now, infused with world-class features, outstanding design, and unmatched functionality.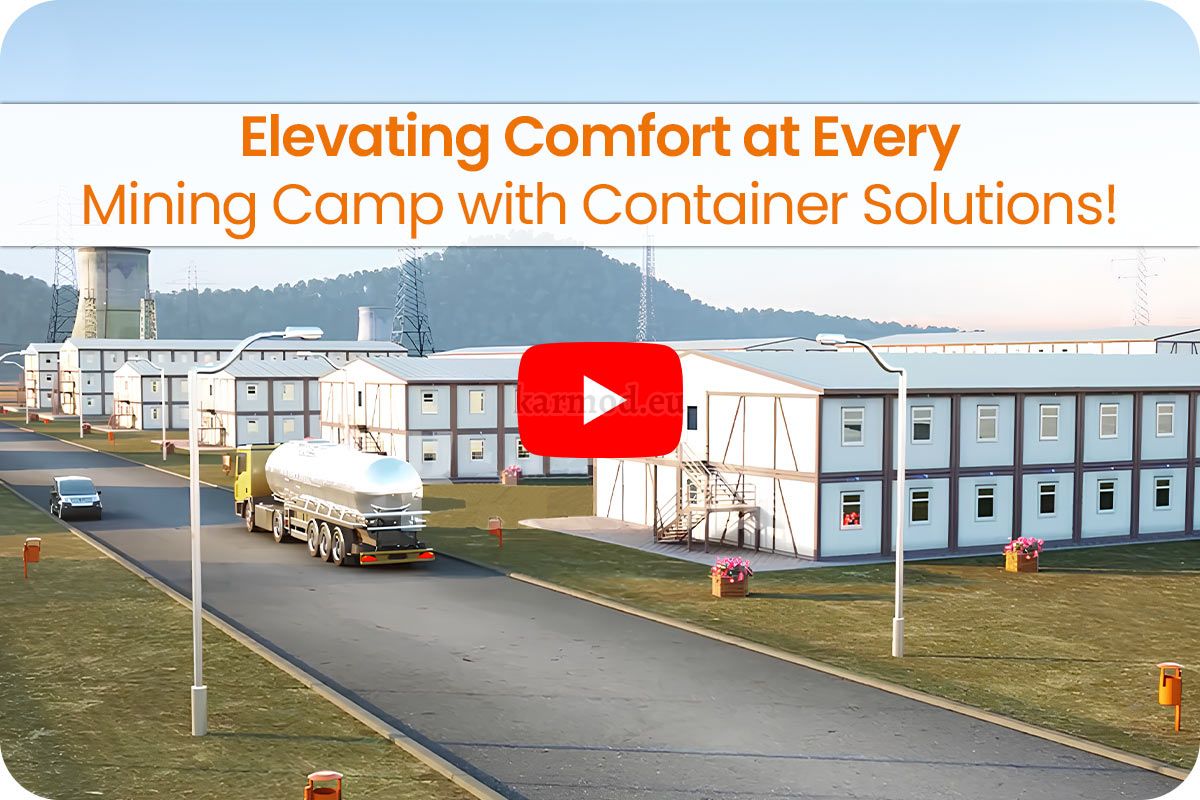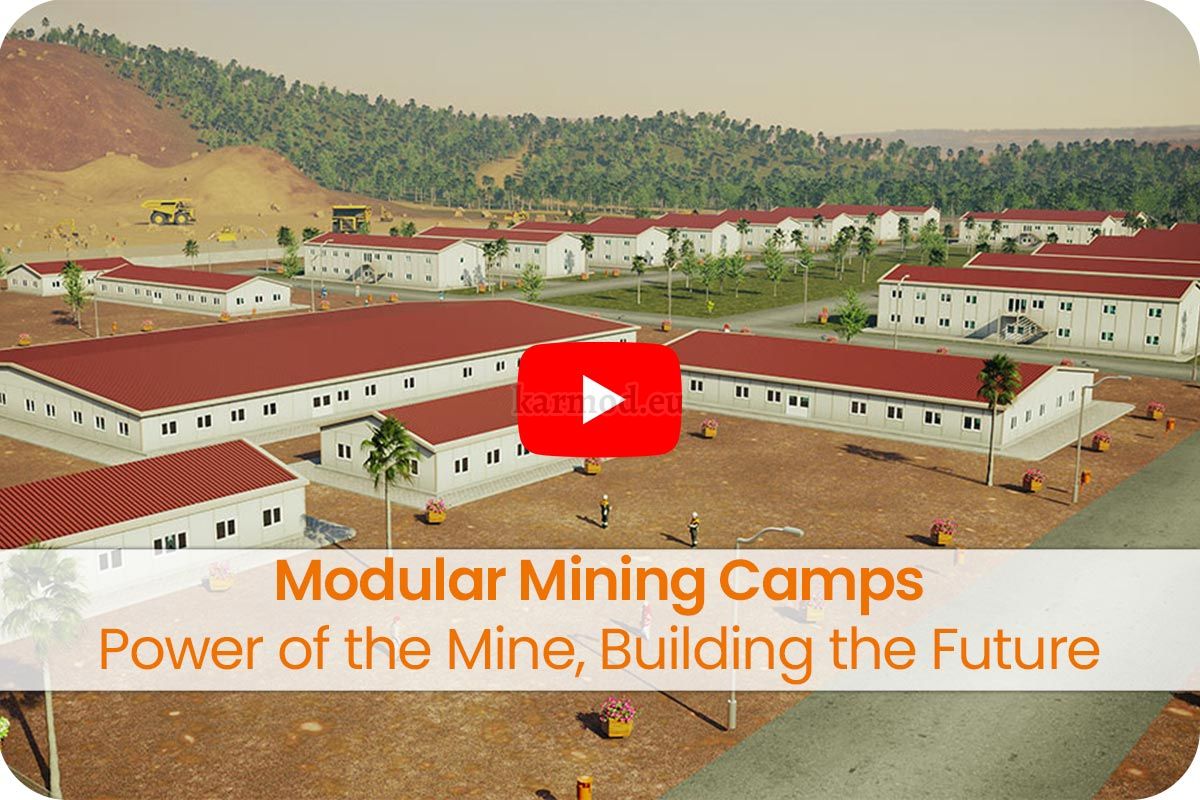 Embrace the future with Karmod's Philippines modular mining camp, where cutting-edge technology meets practicality, ensuring operations are not just sustained but enhanced. Delve into the realm of absolute efficiency and superior comfort with camps that are designed keeping the unique needs of mining operations in mind. The Philippines mining camp kitchen is more than a place for meals; it's a hub of nutrition, ensuring the workforce is well-nourished for the demanding tasks ahead, further highlighting Karmod's attention to every detail.
Below are features making Karmod's mining camps the foremost choice:
Effortless Management: With Karmod's expertise, experience seamless and streamlined Philippines mining camp management, ensuring optimal operations with minimal hassle.
Modular Excellence: The Philippines modular mining camp is a beacon of innovative design and superior functionality, ensuring flexibility and efficiency in operations.
Holistic Solutions: Beyond structures, experience comprehensive solutions including an exceptional Philippines mining camp kitchen, merging utility with health-conscious designs.
Reliability Assured: Trust in the enduring quality and robust construction of Karmod's mining camps, ensuring resilience in diverse operational conditions.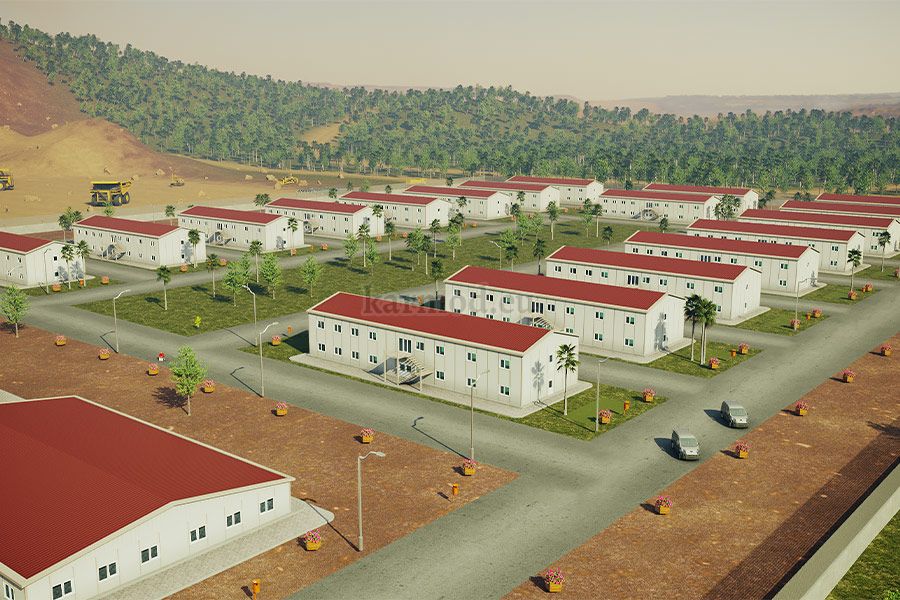 The call to action is now, seize the exceptional offer and elevate mining operations with Karmod's Philippines mining camp for sale. Embark on the journey toward enhanced operational efficiency, superior comfort, and unwavering reliability with Karmod, where every mining camp is a masterpiece of design, technology, and functionality. Elevate the mining experience in the Philippines with Karmod, where every expectation is not just met, but surpassed, solidifying Karmod's position as the unmatched leader in the industry. Own your Philippines mining camp now and step into a realm of unmatched operational excellence with Karmod!
Luxurious Mining Camp Accommodation in Philippines
When it comes to combining luxury with functionality, Karmod's mining camp accommodation in the Philippines stands peerless. The fusion of comfort with cutting-edge design allows for an experience that transcends the ordinary standards of mining camp accommodation. In the Philippines, where mining activities are in constant evolution, having a reliable and luxurious space becomes imperative. Karmod delivers excellence, ensuring that each mining camp accommodation is tailored to meet the diverse and dynamic needs of its clients. Experience the epitome of luxury with Karmod, where every detail is meticulously crafted, reflecting an unwavering commitment to comfort, quality, and sophistication. With Karmod's luxurious mining camp accommodation in the Philippines, transform every moment into an exquisite experience, ensuring that the demanding environment of mining operations is beautifully balanced with spaces that epitomize comfort and elegance.
Masterful Construction of Philippines Mining Camp Buildings
The construction of mining camp buildings in the Philippines demands a masterful approach, and this is where Karmod's expertise shines brightly. The company takes pride in constructing Philippines mining camp buildings that are not just structures but are benchmarks of innovation, quality, and sustainability. With a keen focus on utilizing advanced materials and employing state-of-the-art construction techniques, Karmod ensures that every mining camp building in the Philippines stands as a testament to their commitment to excellence. The robust construction ensures durability while the thoughtful design guarantees optimal functionality and efficiency. Karmod's masterful construction techniques infuse every Philippines mining camp building with reliability, ensuring they withstand diverse operational conditions with unwavering strength. Entrust Karmod with the construction of mining camp buildings in the Philippines and witness the manifestation of masterful construction, innovative design, and unmatched quality, setting new paradigms in the mining industry.
Elevate Your Expectations with Karmod's Mining Camp Design in Philippines
Ready to elevate your expectations? Immerse yourself in the world of Karmod, where groundbreaking mining camp design in the Philippines is a hallmark. The Philippines, endowed with diverse mineral resources, stands as a hub for mining activities, and Karmod is at the forefront, revolutionizing the expectations for mining camp design in the region. Your search for innovation, robustness, and functionality in mining camp designs ends with Karmod. Tailored to perfection, each design aspect is meticulously planned and executed to ensure optimal operational efficiency and comfort, addressing every conceivable need of a mining camp.
Innovation at Its Core: Karmod's mining camp design in the Philippines embodies innovation, offering modular camp solutions that ensure rapid installation without compromising on quality and durability.
Safety and Comfort: Prioritizing the safety and comfort of every individual, Karmod's mining camp designs are engineered to withstand diverse environmental conditions, ensuring peace of mind and enhanced productivity.
Eco-Friendly Solutions: Committed to sustainability, Karmod's designs incorporate eco-friendly materials and solutions, contributing to the preservation of the Philippines' rich natural heritage.
Embrace the future with Karmod's mining camp designs in the Philippines, transcending conventional boundaries and elevating expectations to unprecedented heights.
Unmatched Excellence: Karmod, Your Premier Choice for Philippines Mines
In the bustling mining sector of the Philippines, stand out from the crowd with Karmod, your premier choice for unmatched excellence in mining camp solutions. The unique blend of superior technology, unmatched quality, and innovative designs makes Karmod the preferred partner for mining operations in the Philippines. With an unwavering commitment to delivering excellence, Karmod seamlessly blends functionality with aesthetic appeal, ensuring that every mining camp stands as a beacon of quality and innovation.
Unsurpassed Quality: Karmod's commitment to quality is unwavering, ensuring that each mining camp reflects the highest standards of construction, design, and functionality.
Customized Solutions: Recognizing the unique demands of each mining operation, Karmod offers customized mining camp solutions, ensuring that every requirement is impeccably met.
Global Expertise, Local Insight: With a global footprint and profound local insight, Karmod understands the diverse challenges and opportunities within the Philippines mining sector, offering solutions that are both globally benchmarked and locally relevant.
Choose Karmod for unmatched excellence in mining camp solutions in the Philippines, ensuring that your mining operations are empowered with the best, poised for phenomenal success and growth.