In the heart of the Pacific lies a gem - the Solomon Islands. Its rich landscapes and abundant natural resources have made it an attractive destination for mining ventures. But with mining comes the inevitable challenge of creating robust, sustainable, and comfortable accommodations. Enter Karmod, a brand synonymous with excellence, innovation, and unmatched reliability in this sphere.
Solomon Islands Portable Mining Camp: One of Karmod's standout offerings is the portable mining camp tailored explicitly for the unique needs of the Solomon Islands. Lightweight, easy to transport, yet built to withstand the region's distinct climate, these camps can be swiftly deployed, ensuring minimal downtime and maximized efficiency.
Modular Magic with Solomon Islands Modular Mining Camp: Karmod's modular mining camp solutions for the Solomon Islands provide scalability without sacrificing quality. Assembled from pre-fabricated modules, they offer the flexibility of expansion or downsizing, adapting effortlessly to the evolving requirements of mining operations.
Top-Notch Management with Solomon Islands Mining Camp Management: At the helm of Karmod's success in the Solomon Islands is its stellar mining camp management system. By integrating cutting-edge technology with best-in-class on-ground expertise, they ensure seamless operation, right from initial setup to daily maintenance and beyond.
Taste and Comfort at Solomon Islands Mining Camp Kitchen: Mining is strenuous, and Karmod understands the importance of a well-fed workforce. Their mining camp kitchens in the Solomon Islands are equipped to deliver delectable, nutritious meals, ensuring miners are energized and ready to tackle challenges head-on.
Investment Opportunity with Solomon Islands Mining Camp for Sale: Karmod's exclusive offer for those keen to delve into the lucrative mining sector of the Solomon Islands is hard to resist. A range of top-tier mining camps are now available for purchase, ensuring investors have a turnkey solution that spells success from day one.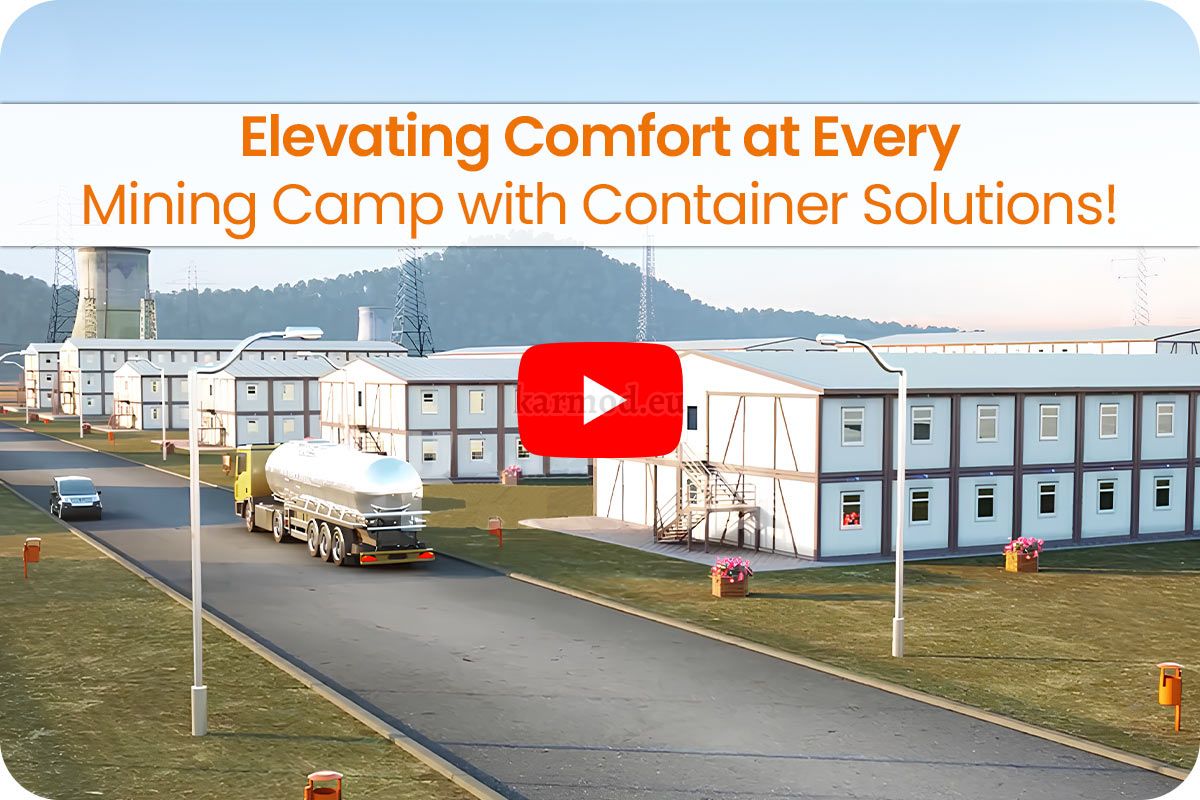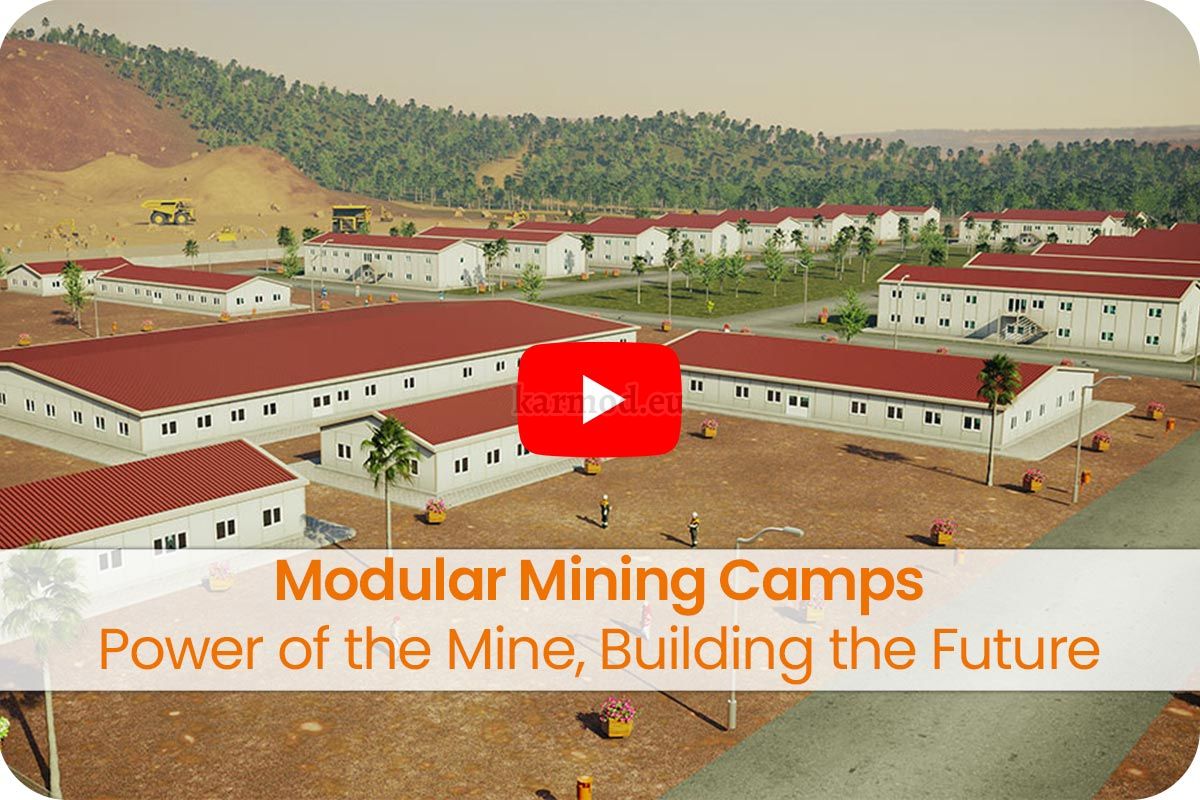 In conclusion, the Solomon Islands, with their untapped potential, offer a golden opportunity for mining enthusiasts. With Karmod by your side, you're not just investing in a mining camp; you're investing in a legacy of excellence, innovation, and unparalleled commitment to client success. Don't let this exclusive offer pass you by - own your piece of the Solomon Islands' prosperous future with Karmod's world-class mining camps.
Luxurious Mining Camp Accommodation in Solomon Islands
The Solomon Islands, with its pristine beaches and lush rainforests, is a haven for those seeking solace amidst nature. But as mining ventures burgeon, there arises a need for accommodations that don't compromise on luxury while being functional. Karmod, with its vast experience and an impeccable track record, delivers just that – a harmonious blend of comfort and practicality tailored for the unique environment of the Solomon Islands.
Imagine returning after a long day at the mines to accommodations that feel no different from a top-tier hotel suite. Spacious rooms, plush bedding, state-of-the-art amenities, and impeccable service are the hallmarks of Karmod's mining camp accommodations in the Solomon Islands. Every detail, from the choice of materials to the layout design, is meticulously planned, ensuring miners can rejuvenate in comfort, preparing them for the challenges of the next day.
Masterful Construction of Solomon Islands Mining Camp Buildings
Building in the Solomon Islands poses its set of challenges, given its unique topography and climate. Karmod rises to this challenge by bringing its mastery in construction to the fore. Each mining camp building in the Solomon Islands crafted by Karmod is not just a structure but a testament to their commitment to excellence and innovation.
What sets Karmod apart is their holistic approach to construction. They understand that in the Solomon Islands, a mining camp building isn't just a place to rest but a sanctuary against the elements. Thus, every building boasts of weather-resistant materials, ensuring longevity and safety. Furthermore, Karmod employs local artisans, combining their traditional knowledge with Karmod's modern construction techniques. This synergy ensures that each mining camp building is not just robust but also resonates with the local aesthetics and sensibilities.
In essence, with Karmod at the helm, mining ventures in the Solomon Islands can rest assured. They aren't just getting a place to house their workforce; they are investing in masterfully constructed edifices that stand as a symbol of luxury, safety, and architectural brilliance.
Elevate Your Expectations with Karmod's Mining Camp Design in Solomon Islands
In the heart of the Pacific, the Solomon Islands offer an untouched paradise with vast mining potential. With this potential comes the necessity for infrastructural marvels that can withstand the islands' unique challenges. Enter Karmod, a brand synonymous with innovation, quality, and design excellence in the mining camp industry. Their designs aren't just about erecting structures but creating sustainable, functional, and aesthetically pleasing habitats.
Innovation at Its Core: Karmod's mining camp designs leverage the latest in architectural innovation, ensuring efficient use of space without compromising on comfort.
Environmentally Conscious: Recognizing the pristine nature of the Solomon Islands, Karmod ensures their designs minimize environmental impact. Their modular camp structures, for instance, are not only quick to assemble but reduce waste and the carbon footprint.
Culturally Respectful: Karmod understands the rich culture of the Solomon Islands. Their designs, while modern, pay homage to local aesthetics, ensuring a perfect blend of tradition and modernity.
Safety First: The Solomon Islands have their fair share of climatic challenges. Karmod's designs prioritize safety, ensuring every structure can withstand the harshest of conditions, offering peace of mind to its inhabitants.
Unmatched Excellence: Karmod, Your Premier Choice for Solomon Islands Mines
Karmod doesn't just set standards; they surpass them. Their commitment to excellence has made them the premier choice for mining camps in the Solomon Islands.
Experience & Expertise: With years under their belt, Karmod's rich experience ensures they understand the unique challenges and potentials of the Solomon Islands, tailoring solutions accordingly.
End-to-End Solutions: From initial consultations to post-construction support, Karmod offers comprehensive solutions, ensuring their clients can focus on mining operations without infrastructural concerns.
Quality Assurance: Every material used, every design blueprint drawn, and every structure erected undergoes rigorous quality checks, ensuring durability and safety.
Client-Centric Approach: Karmod's success isn't just due to their unmatched quality but their commitment to client satisfaction. Feedback is not just welcomed; it's actively sought, ensuring continuous improvement.
In the world of mining camp solutions in the Solomon Islands, many claim to be the best, but few can match the excellence that Karmod consistently delivers. From their innovative modular camp designs to their impeccable service, Karmod stands as an epitome of unmatched excellence in the industry.