In the rugged terrains of South Sudan, the right infrastructure is paramount for efficient mining operations. Enter the world of Karmod, where each South Sudan portable mining camp is crafted with precision and functionality, ensuring that you can focus on operations while we take care of the accommodations.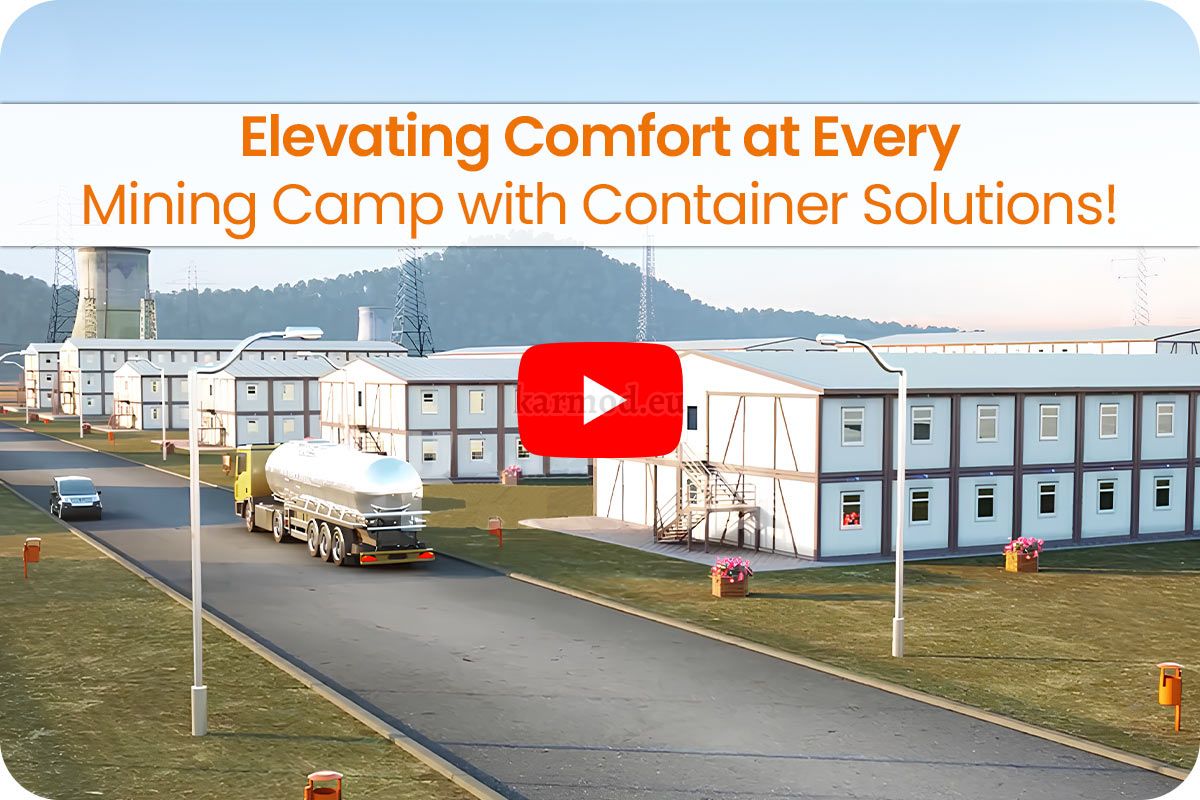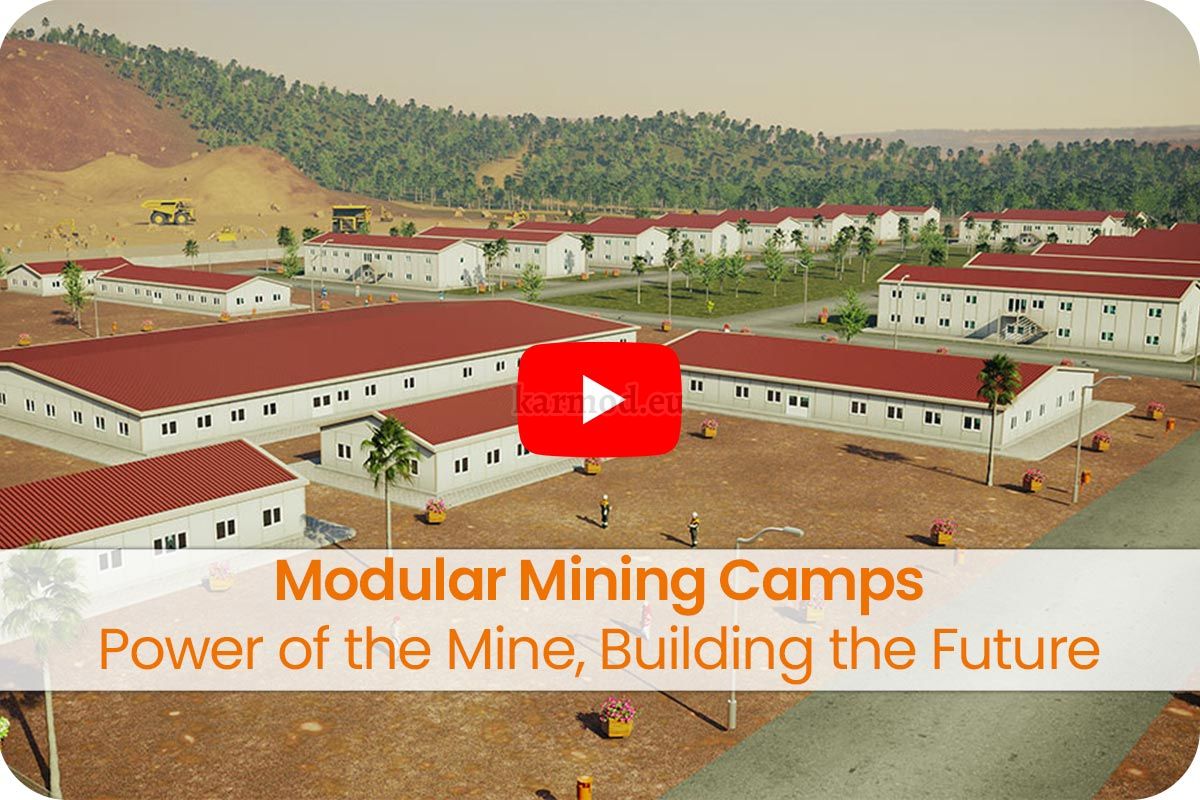 Exceptional Quality: Every South Sudan modular mining camp by Karmod resonates with top-notch quality. The robust construction guarantees durability, offering you a stress-free experience as you venture into South Sudan's rich mining sector. We integrate modern and efficient designs ensuring seamless operations within the camp premises.
Efficient Management: Karmod understands the intricacies involved in South Sudan mining camp management. Our team works hand in hand with you, ensuring each aspect from logistics to on-site coordination is streamlined, enhancing the overall operational efficiency.
Innovative Kitchen Solutions: We recognize the importance of a well-equipped kitchen in a mining camp. Karmod provides state-of-the-art South Sudan mining camp kitchen facilities, ensuring your workforce is well-fed and energized to face the demanding tasks in the mines.
Affordable Options: With Karmod, owning a South Sudan mining camp for sale becomes an achievable reality. Our cost-effective solutions without compromising on quality or functionality make us the preferred choice for many mining companies operating in South Sudan.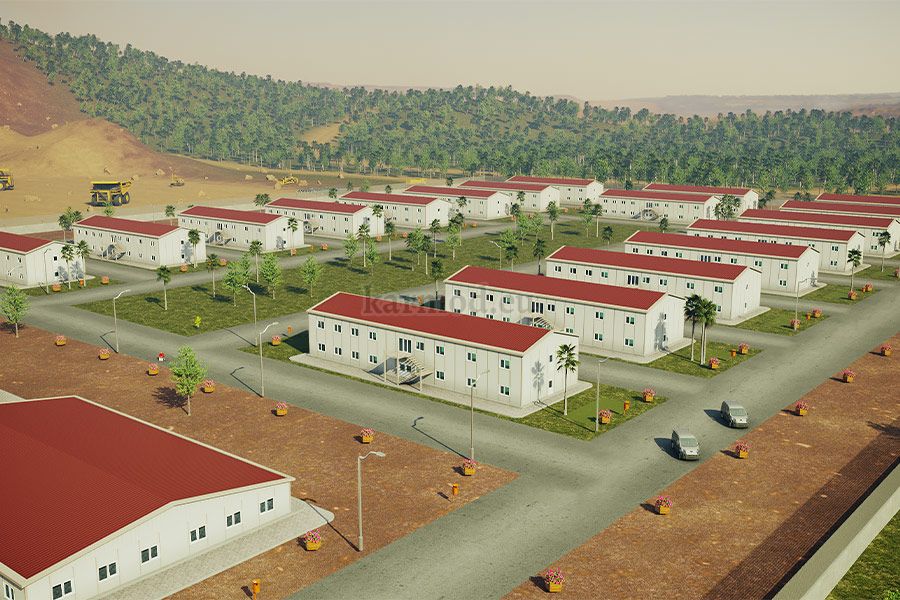 Experience the Karmod difference with our comprehensive and innovative solutions tailored for your mining camp needs in South Sudan. Immerse your operations in the blend of functionality, comfort, and advanced features, ensuring a seamless and productive mining endeavor in the heart of Africa. Make the smart move; choose Karmod for your South Sudan mining camp requirements and own a piece of excellence in mining camp solutions.
Embrace the new era of mining with Karmod – where every detail is a step towards unmatched efficiency and comfort in your South Sudan mining operations. With Karmod, you're not just buying a mining camp; you're investing in enduring quality, operational excellence, and the well-being and satisfaction of your workforce. Secure your success in the South Sudan mining industry with Karmod, where excellence meets reliability.
Trust Karmod for all your mining camp needs in South Sudan, and let us pave the path to your seamless and prosperous mining operations in the promising terrains of South Sudan.
Luxurious Mining Camp Accommodation in South Sudan
In the sweeping landscapes of South Sudan, discover the epitome of luxury and comfort with Karmod's exceptional mining camp accommodations. Our meticulous attention to detail and commitment to superior comfort set us apart, ensuring you and your team feel at home, even in the most remote mining locations. In South Sudan, where the terrain can be challenging, Karmod ensures a seamless blend of luxury and practicality, providing a sanctuary for your workforce to relax and rejuvenate after a hard day's work. The comfortable and spacious living spaces are equipped with modern amenities, ensuring a seamless living experience amidst the rugged environment. The emphasis is on creating a harmonious living space that contributes positively to the well-being and productivity of your team. Experience the unparalleled comfort of Karmod's luxurious mining camp accommodation in South Sudan, where every element is designed with your utmost comfort in mind.
Masterful Construction of South Sudan Mining Camp Buildings
When it comes to the construction of mining camp buildings in South Sudan, Karmod's expertise shines bright. Our masterful approach to creating robust and resilient structures ensures that your operations run smoothly and efficiently, regardless of the external conditions. Each building is crafted to withstand the harsh climatic conditions of South Sudan, offering optimal functionality and durability. The use of cutting-edge technology and high-quality materials stands testament to Karmod's unwavering commitment to excellence in the construction of South Sudan mining camp buildings. Beyond just buildings, Karmod creates an integrated living and working environment, ensuring that every aspect, from accommodation to operational facilities, is executed to perfection. Elevate your mining operations with Karmod's masterfully constructed mining camp buildings in South Sudan, synonymous with quality, durability, and operational excellence.
Elevate Your Expectations with Karmod's Mining Camp Design in South Sudan
In the vast, unforgiving terrains of South Sudan, elevating expectations is not just a goal but a necessity. Karmod proudly leads the way in this frontier, presenting a mining camp design in South Sudan that genuinely stands out. We go beyond the standard, offering designs that merge innovation with efficiency, ensuring your camp is not just a place to work but a space to thrive.
Innovative Approach: Our designs integrate cutting-edge solutions to maximize both comfort and functionality. The unique challenges of South Sudan's landscape are met with innovation, ensuring robustness and resilience in every structure.
Tailored Solutions: Karmod understands that every mining project is distinct, and so are its requirements. Our designs are adaptable, ensuring they meet the specific needs of your site, from the modular camp configurations to the dedicated operational areas.
Sustainability Focus: Sustainability is at the heart of our designs, ensuring your camp operates in harmony with the South Sudan environment, minimizing its footprint and maximizing energy efficiency.
Take your expectations to new heights with Karmod's mining camp design in South Sudan. Where every detail is crafted for excellence, ensuring your mining camp is a beacon of efficiency, comfort, and innovation.
Unmatched Excellence: Karmod, Your Premier Choice for South Sudan Mines
In the world of mining operations, excellence is not just desired, it is essential. That's where Karmod steps in as your premier choice for South Sudan mines. Our reputation is built upon an unwavering commitment to delivering unmatched excellence in every aspect of our services and products.
Holistic Solutions: From the initial consultation to the completion of your mining camp, experience a partnership that goes beyond. Karmod is here to provide holistic solutions that ensure the success and smooth operation of your South Sudan mining projects.
Proven Expertise: With a rich history of successful projects, Karmod's proven expertise is your guarantee. Trust in our experience to navigate the complexities of setting up and managing mining camps in South Sudan, ensuring each aspect is handled with utmost precision and care.
Commitment to Your Success: Your success is our success. Karmod's commitment is unyielding, offering continuous support and innovative solutions to ensure your mining operations in South Sudan flourish.
Choose Karmod, where unmatched excellence is not just a promise but a proven reality, making it your premier choice for mining operations in South Sudan.