In the heart of the vibrant mining industry of Sri Lanka, Karmod stands out as the epitome of excellence and innovation. Seize this exclusive offer to own your mining camp in Sri Lanka, where every aspect resonates with quality, functionality, and ultimate comfort. Why settle for ordinary when you can experience the extraordinary with Karmod's superior mining camp solutions?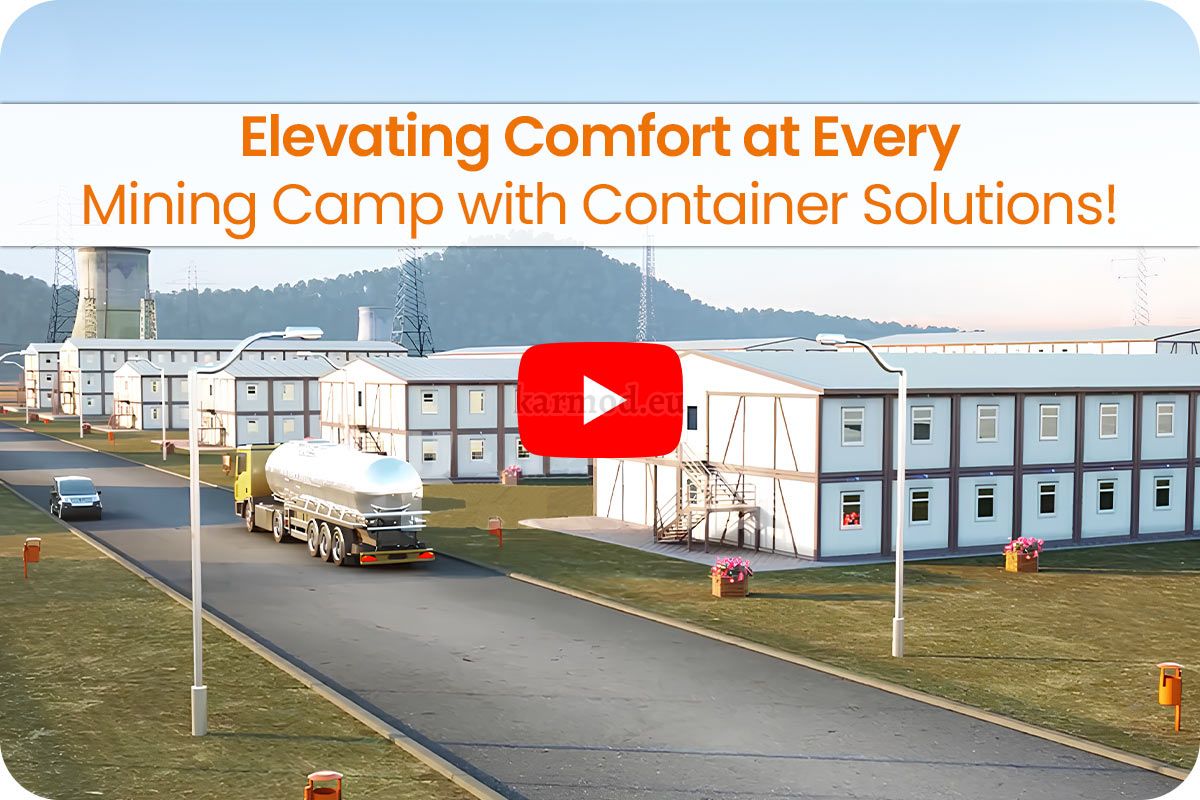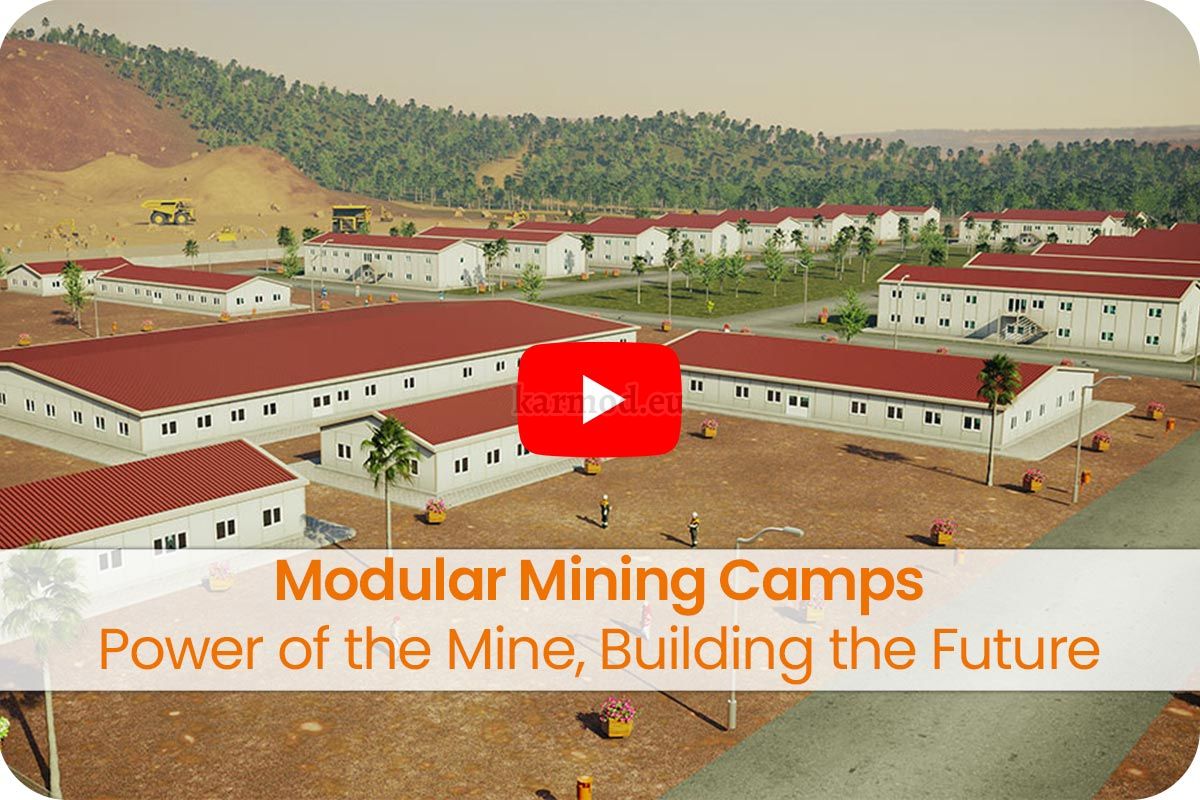 Sri Lanka Portable Mining Camp: Karmod's portable mining camps are designed for easy assembly and disassembly, ensuring maximum convenience and efficiency in the ever-dynamic mining sector of Sri Lanka. Mobility is no longer a challenge; transport your camp with ease, ensuring seamless operations irrespective of the mining site location.
Sri Lanka Modular Mining Camp: Experience the future with Karmod's modular mining camp solutions. Expertly designed to offer flexibility and scalability, Karmod's modular camps allow for effortless expansions or modifications, ensuring your camp evolves alongside your mining project's needs.
Sri Lanka Mining Camp Management: Say goodbye to managerial hassles with Karmod's comprehensive mining camp management services. Enjoy seamless, efficient, and effective camp operations, ensuring your focus remains anchored on core mining activities, while Karmod handles the rest.
Sri Lanka Mining Camp Kitchen: Relish the taste of home even in the most remote mining locations with Karmod's mining camp kitchens. Designed for optimal functionality and comfort, ensure your team always has access to nutritious and delicious meals, fueling productivity and morale.
Sri Lanka Mining Camp for Sale: Grab this exclusive offer now! Own your Karmod mining camp in Sri Lanka, where every detail is meticulously crafted for unparalleled quality, comfort, and efficiency. Make a sound investment in your mining project's success with Karmod, the trusted name in superior mining camp solutions.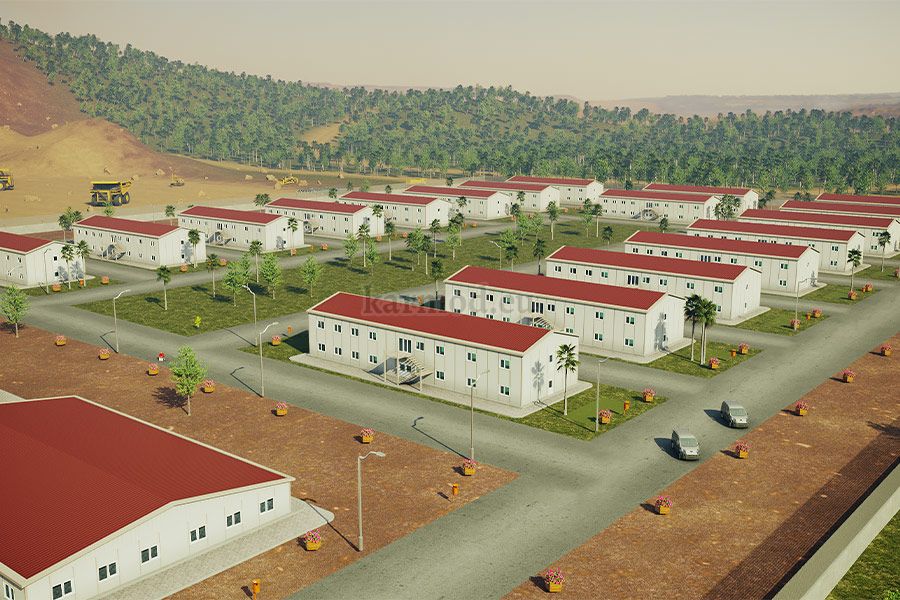 In Sri Lanka's bustling mining landscape, Karmod emerges as the partner of choice for all your mining camp needs. Own your Sri Lanka mining camp now, where every inch is engineered for excellence, every service tailored for your convenience, and every feature designed for your comfort. With Karmod, embark on a journey of unmatched quality, relentless innovation, and unwavering commitment to your mining project's success. Trust Karmod, where your expectations are not just met, but consistently exceeded.
Transform your Sri Lankan mining project with Karmod, where every mining camp stands as a beacon of quality, innovation, and superior comfort. Own your Karmod mining camp now, and redefine excellence in Sri Lanka's mining sector. Your journey towards unmatched success starts with Karmod – your trusted partner in superior mining camp solutions.
Luxurious Mining Camp Accommodation in Sri Lanka
In the heart of Sri Lanka's thriving mining regions, experience a blend of luxury and practicality with Karmod's mining camp accommodation. Dive into the realm of comfort, where every accommodation unit is a masterpiece of innovative design, offering you the tranquility and comfort you crave after a hard day's work. With Karmod's luxurious mining camp accommodation in Sri Lanka, immerse yourself in a world where every detail is crafted for your ultimate comfort and satisfaction. The accommodation units offer not just a place to rest but a haven of comfort where every feature is designed for your well-being. Enrich your mining camp experience in Sri Lanka with Karmod, where luxury meets functionality, ensuring your team is always refreshed, motivated, and ready for new challenges.
Masterful Construction of Sri Lanka Mining Camp Buildings
Navigating the rugged terrains of Sri Lanka's mining regions demands structures of unmatched strength and durability. Karmod rises to this challenge, offering masterfully constructed mining camp buildings in Sri Lanka, engineered to withstand diverse environmental conditions while ensuring the safety and comfort of your team. The superior materials and cutting-edge construction techniques employed by Karmod guarantee the longevity and robustness of every mining camp building, giving you peace of mind and assurance of your investment's security. Beyond the robust construction, Karmod's mining camp buildings stand as icons of innovative design, optimized for functionality and efficiency, ensuring seamless operations and enhanced productivity for your mining project in Sri Lanka. Elevate your mining project with Karmod's masterfully constructed buildings, where excellence in construction meets innovative design, propelling your project towards unprecedented success.
Elevate Your Expectations with Karmod's Mining Camp Design in Sri Lanka
When it comes to mining camp design in Sri Lanka, Karmod is redefining the standards of comfort, safety, and efficiency. Their innovative designs are tailored to meet the specific needs of each mining project, ensuring not just the functionality but also the well-being and satisfaction of every team member on-site.
Innovation at Its Core: With Karmod, experience a perfect blend of modern aesthetics and cutting-edge technology. Their designs prioritize easy navigation, optimal space utilization, and integration of advanced features ensuring a streamlined operation.
Safety First: Karmod's mining camp designs hold steadfast to the highest safety standards, ensuring the well-being of your team amidst the rigorous mining environment in Sri Lanka.
Sustainability: In the spirit of environmental stewardship, Karmod's designs incorporate eco-friendly materials and energy-efficient systems, aligning your operations with global sustainability goals.
Be prepared to elevate your expectations as Karmod's designs not only meet them but invariably exceed them, setting a new benchmark for mining camp designs in Sri Lanka.
Unmatched Excellence: Karmod, Your Premier Choice for Sri Lanka Mines
In the competitive mining industry in Sri Lanka, selecting the right partner for your mining camp needs is crucial. Look no further than Karmod, a name synonymous with unmatched excellence in every facet.
Comprehensive Solutions: From the conceptual stage to the actual construction, Karmod provides end-to-end solutions ensuring your mining camp project in Sri Lanka is executed flawlessly.
Quality Assurance: Karmod is unwavering in its commitment to delivering top-notch quality, ensuring the durability and longevity of your mining camp.
Customer-Centric Approach: Your needs take center stage in every project, ensuring customized solutions that align with your project goals and specifications.
And here's the kicker, for those considering a modular camp, Karmod stands as the epitome of excellence, offering modular solutions that epitomize flexibility, speed, and quality, making it the premier choice for your Sri Lanka mining camp needs. Elevate your mining operations with Karmod – where unmatched excellence is not just a promise, but a steadfast reality.