The mining industry is witnessing a rapid transformation, with innovation and efficiency at its core. And at the heart of this revolution is the need for robust and comfortable accommodations for the workforce. Enter Karmod, a brand synonymous with quality, innovation, and reliability. Here's your exclusive insight into what makes Karmod's Suriname mining camp offerings truly unparalleled:
Suriname Portable Mining Camp:

Mobility is the need of the hour, and Karmod delivers just that. Their portable mining camp solutions are designed for easy setup, takedown, and transport. Whether you're moving across different sites in Suriname or need a temporary setup, these portable units are your best bet.

Suriname Modular Mining Camp:

Karmod's modular mining camps are a testament to modern engineering combined with practical design. These structures, made with high-quality materials, ensure longevity and can withstand Suriname's diverse climatic conditions. Moreover, modular design means scalability; as your project grows, so can your camp.

Suriname Mining Camp Management:

It's not just about building structures; it's about creating ecosystems. Karmod understands the nuances of camp management. From ensuring seamless utilities supply to maintaining the infrastructure, Karmod offers end-to-end camp management solutions, making operations smooth and hassle-free.

Suriname Mining Camp Kitchen:

A well-fed workforce is a happy and productive one. Karmod's mining camp kitchens are state-of-the-art, equipped with modern amenities to serve nutritious meals. Designed keeping in mind the diverse culinary preferences of an international workforce, these kitchens become the heart of the camp.

Suriname Mining Camp for Sale:

Here's the best part: these top-tier mining camps are now up for grabs! An exclusive offer awaits those looking to invest in quality mining accommodations in Suriname. With competitive pricing and world-class features, this is an opportunity one shouldn't miss.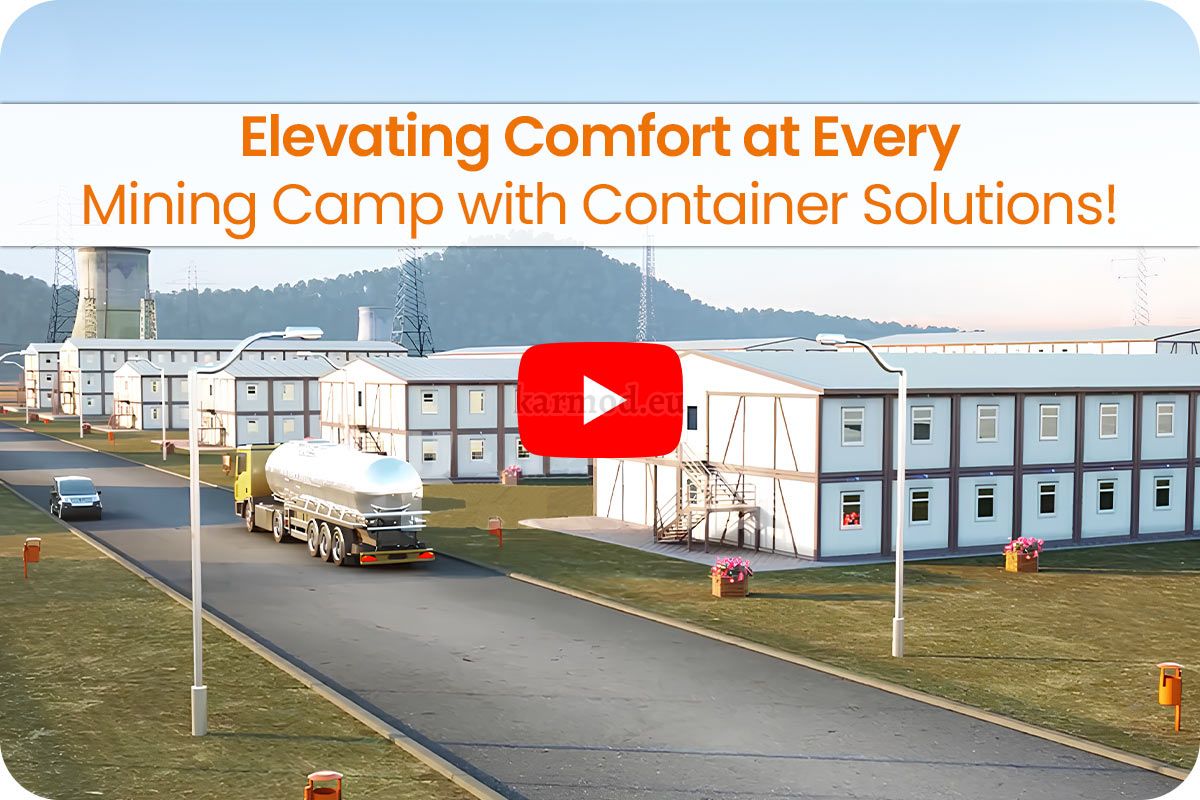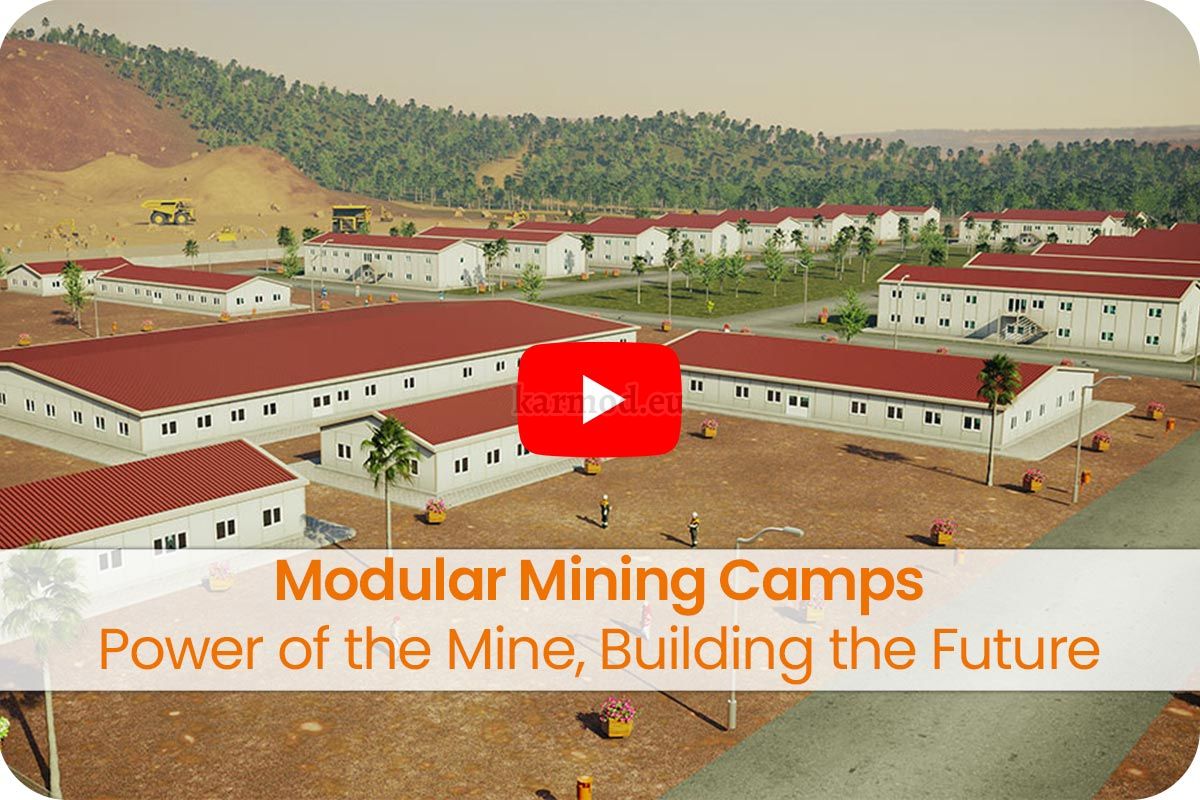 In conclusion, if you're on the hunt for the perfect mining camp solution in Suriname, look no further than Karmod. With a track record of excellence and a deep understanding of the mining industry's needs, Karmod is your partner in success. Seize this exclusive offer and elevate your mining operations to new heights.
Luxurious Mining Camp Accommodation in Suriname
In the heart of Suriname's bustling mining industry, the need for luxurious and comfortable accommodation has never been greater. Companies and workers alike desire an oasis amidst the rigorous demands of the industry, and Karmod steps up to meet this very demand. Recognizing the essence of comfort combined with functionality, Karmod's luxurious mining camp accommodations in Suriname redefine what it means to reside at a mining site.
Unlike the traditional mining accommodations, Karmod believes in blending luxury with utility. Each unit boasts spacious interiors, modern fixtures, and premium materials to ensure a comfortable stay. These accommodations aren't just about a place to sleep; they are about providing an experience. After long hours at work, miners can return to a tranquil environment, equipped with all modern amenities, ensuring they get the rest they deserve and wake up rejuvenated for another challenging day.
Masterful Construction of Suriname Mining Camp Buildings
Karmod's commitment to excellence is evident in the masterful construction of its Suriname mining camp buildings. The company takes a holistic approach, focusing on durability, safety, and architectural finesse. Using top-tier materials, each building stands as a testament to Karmod's meticulous attention to detail and its passion for creating structures that are both robust and aesthetically pleasing.
Safety is paramount in the mining industry. Understanding this, Karmod ensures that every mining camp building in Suriname meets, if not exceeds, the industry's stringent safety standards. From the foundation to the roof, each construction phase undergoes rigorous quality checks. But it's not just about durability; Karmod believes in creating spaces that inspire. Elegant designs combined with functional layouts ensure that these buildings serve their purpose while being pleasing to the eye.
In conclusion, when it comes to luxurious mining camp accommodations and masterfully constructed buildings in Suriname, Karmod stands unrivaled. With a legacy of delivering excellence, Karmod continues to shape the future of mining accommodations in the region.
Elevate Your Expectations with Karmod's Mining Camp Design in Suriname
As the mining industry in Suriname continues to flourish, so does the need for modern, innovative, and sustainable solutions for housing and facilities. Karmod recognizes this and has meticulously crafted its mining camp designs to meet the evolving needs of this dynamic sector.
Innovative Layouts: Karmod believes in maximizing space without compromising on comfort. Their designs are a testament to this philosophy, providing ample room for living, recreation, and work, all within a cohesive layout.
Sustainability: Understanding the environmental concerns associated with mining, Karmod integrates green solutions into its designs. From energy-efficient structures to sustainable waste management systems, every detail is thoughtfully planned.
Customization: Recognizing that one size doesn't fit all, Karmod offers customizable solutions. Whether you need a specialized workspace or recreational area, their designs can be tailored to your unique requirements.
Modular Camp Flexibility: A highlight of Karmod's offerings is their modular camp solutions. These are not only quick to deploy but are also adaptable, making them perfect for the ever-changing landscape of mining operations.
Unmatched Excellence: Karmod, Your Premier Choice for Suriname Mines
When it comes to providing top-notch mining camp solutions in Suriname, Karmod stands head and shoulders above the competition. But what sets them apart?
Quality Assurance: Karmod never compromises on quality. Every material, every design element, every construction phase undergoes rigorous testing to ensure it meets the company's high standards.
Experience: With years in the industry, Karmod has amassed invaluable insights into the needs of mining operations in Suriname. This experience translates into designs and solutions that are both practical and innovative.
Client-Centric Approach: Karmod places its clients at the heart of its operations. From understanding their specific needs to providing post-deployment support, the company ensures that its clients are always satisfied.
Competitive Pricing: While Karmod offers premium designs and solutions, they do so at competitive prices, ensuring that clients get value for their money.
In summary, whether you're looking for a state-of-the-art modular camp or a bespoke mining accommodation solution in Suriname, Karmod is the name to trust. With their unmatched excellence and commitment to innovation, they continue to set industry standards.