Mining is a rigorous and demanding industry, with operations often located in remote or harsh environments. For your mining ventures in Sweden, ensuring the well-being and efficiency of your workforce is crucial, and it starts with providing them a conducive living and working environment. This is where Karmod steps in, offering an exclusive opportunity to own a top-notch Sweden Mining Camp.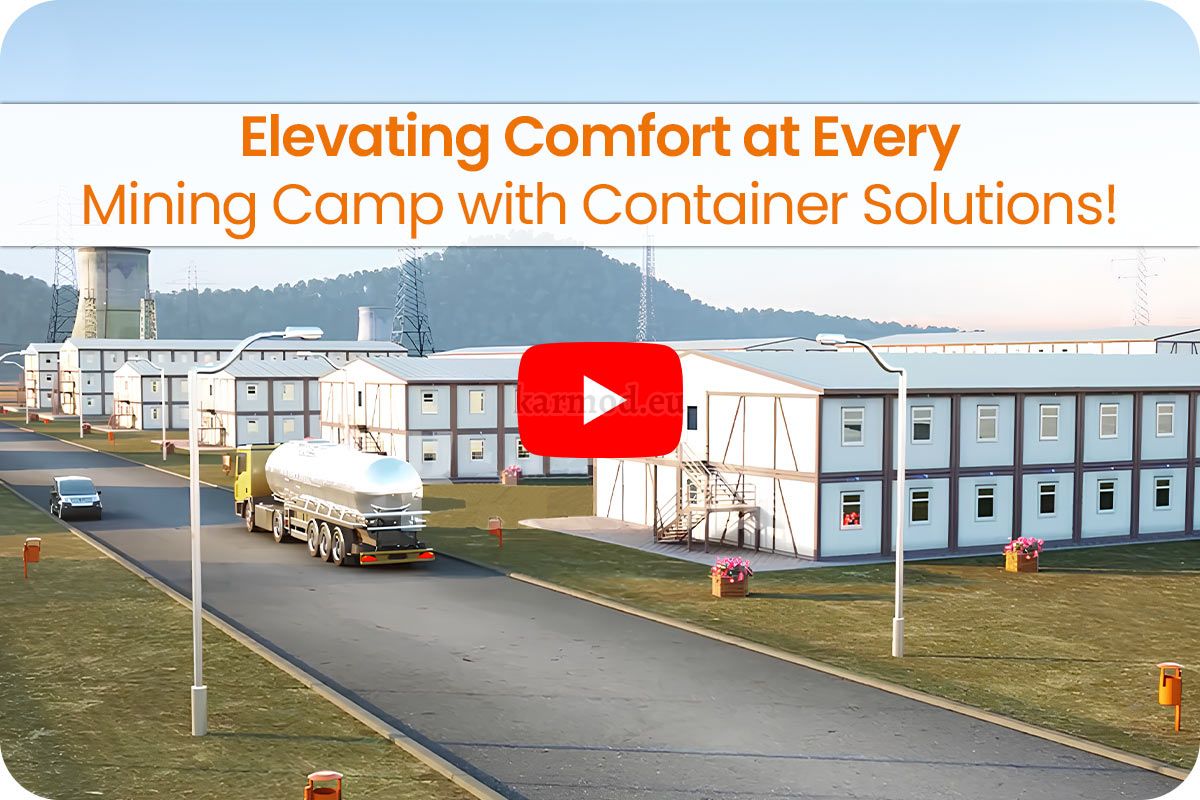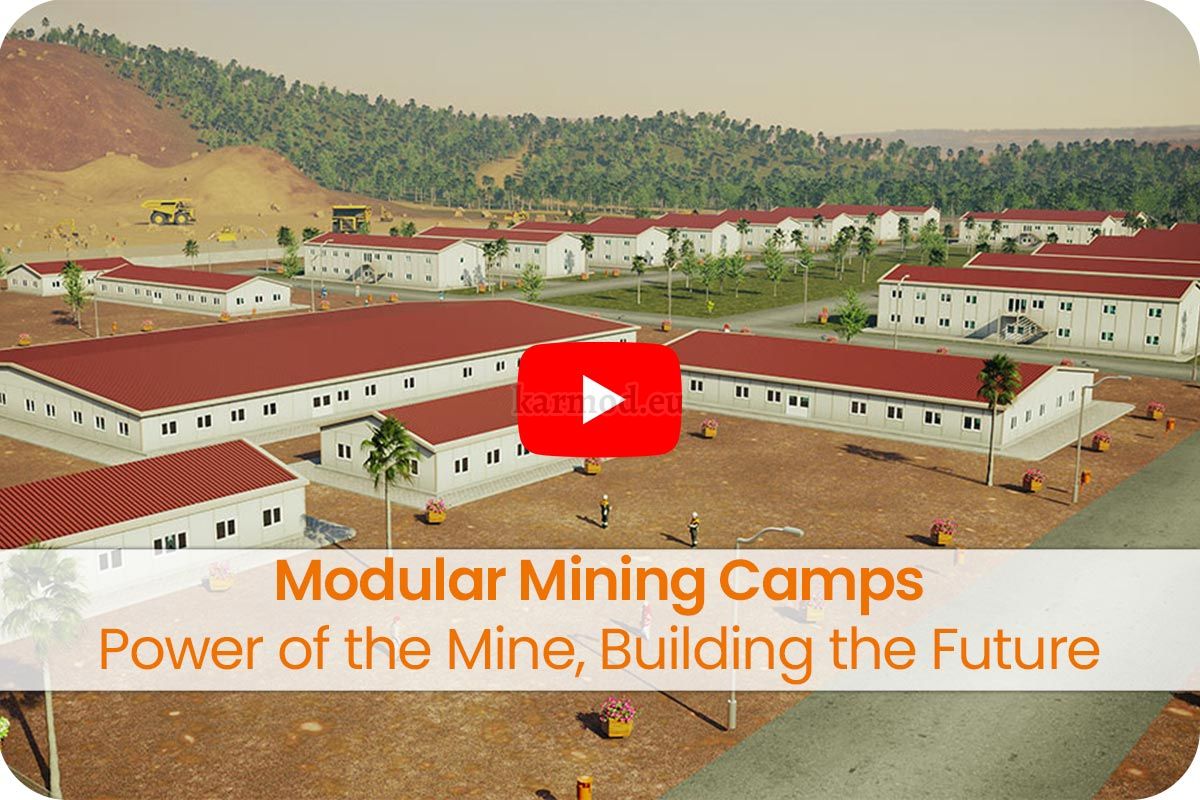 Sweden Portable Mining Camp: Karmod's portable mining camps are designed for seamless transport, quick setup, and are fully equipped for immediate occupancy. They are built to endure the harsh Swedish climate, ensuring the longevity of the structures, and by extension, your investment.
Sweden Modular Mining Camp: The modular design allows for a scalable solution as your operations grow. The camps are meticulously designed to ensure every space is utilized efficiently, facilitating smooth operations and comfortable living conditions.
Sweden Mining Camp Management: Effective camp management is key to maintaining a happy and productive workforce. Karmod not only provides superior structural solutions but also offers comprehensive camp management services ensuring a seamless operation of the camp, from maintenance to security and everything in between.
Sweden Mining Camp Kitchen: Nutritious meals are crucial for keeping your workforce healthy and energetic. The camp kitchens are designed for high efficiency and equipped with modern appliances to handle the demands of a large mining crew, ensuring timely meals and a satisfied workforce.
Sweden Mining Camp for Sale: This exclusive offer is a golden ticket to own a state-of-the-art mining camp in Sweden. It's not just a purchase; it's an investment in quality, efficiency, and the productivity of your mining operations.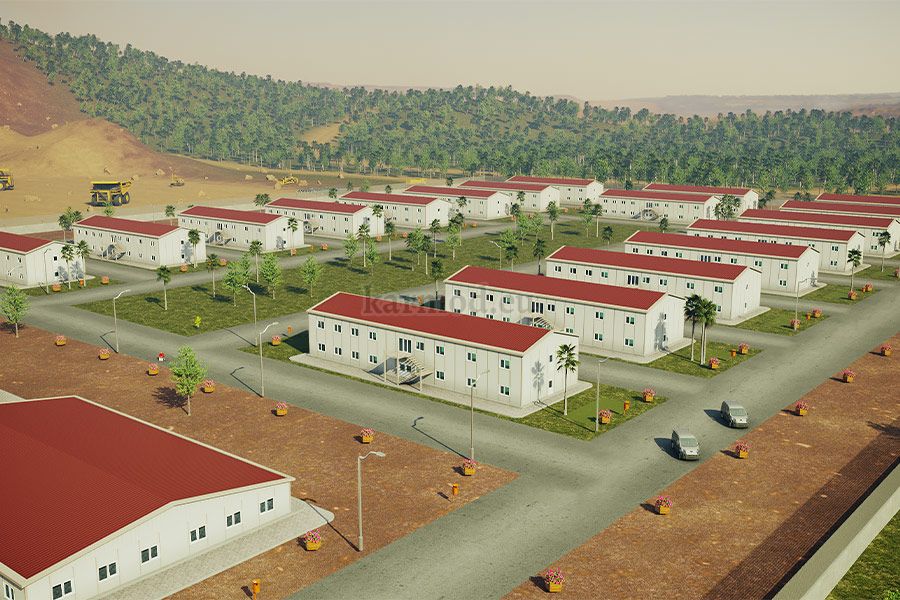 Karmod's dedication to providing unparalleled solutions in the mining sector shines through in their Sweden mining camp offerings. Their meticulous attention to detail, the quality of construction, and the thoughtful layout of their camps ensures that your mining operations are set on a foundation of excellence. Don't miss out on this exclusive offer to elevate your mining operations to new heights of efficiency and comfort with Karmod's Sweden mining camp for sale. It's an investment that pays dividends in enhanced productivity, safety, and the well-being of your workforce.
Luxurious Mining Camp Accommodation in Sweden
In the heart of Sweden's mining regions, Karmod unveils a range of luxurious mining camp accommodations that redefine comfort and functionality in a remote setting. The serenity of Sweden's picturesque landscapes combined with the modernity of Karmod's designs creates a perfect balance for miners seeking comfort after a long day of rigorous work. The emphasis is on creating a homely atmosphere amidst the rugged mining environments.
Each accommodation unit is a blend of contemporary design and robust construction, ensuring the interiors are cozy, while the exteriors can withstand Sweden's harsh weather conditions. The rooms are spacious, well-ventilated, and equipped with modern amenities ensuring a restful stay. Furthermore, the communal areas are designed to foster a sense of community and relaxation, featuring comfortable seating, recreational facilities, and aesthetically pleasing decors.
In a sector where the days are long and the work is challenging, Karmod's luxurious mining camp accommodation in Sweden offers a slice of comfort, making the mining site feel more like home. With Karmod, it's not just about providing a place to rest, but a space where miners can rejuvenate and prepare for the challenges of the coming day.
Masterful Construction of Sweden Mining Camp Buildings
Karmod's reputation in masterful construction shines brightly in the creation of Sweden mining camp buildings. With an in-depth understanding of the rigorous demands of the mining industry and Sweden's unique climatic conditions, Karmod crafts mining camp buildings that are a beacon of durability, functionality, and comfort.
The construction process is a blend of innovative techniques and adherence to Sweden's stringent building codes, ensuring each structure can withstand the test of time and elements. The use of high-quality materials coupled with cutting-edge construction technology results in buildings that not only meet but exceed the expectations of the modern miner.
Moreover, Karmod's environmentally conscious construction practices ensure a minimal carbon footprint, aligning with Sweden's progressive environmental policies. The mining camp buildings are also designed for quick assembly and disassembly, ensuring a faster setup and minimal disruption to the natural surroundings.
The masterful construction of Sweden mining camp buildings by Karmod symbolizes a merger of craftsmanship, technology, and an understanding of the unique demands of the mining sector. Karmod's endeavor is not merely to provide shelter but to create a conducive environment that propels the success of mining operations in Sweden.
Elevate Your Expectations with Karmod's Mining Camp Design in Sweden
Karmod stands as a paradigm of excellence in crafting mining camp designs that are meticulously tailored to meet the demanding needs of Sweden's mining sector. With a narrative of innovation, the designs embody a fusion of aesthetic allure, structural robustness, and functional brilliance. Here are some highlights of Karmod's mining camp design:
Adaptive Modularity: At the core of Karmod's design ethos is the innovative use of modular camp structures. These modular units are engineered for rapid deployment, ease of transport, and seamless integration, embodying a blend of flexibility and efficiency.
Environmental Harmony: Karmod's designs are conceived to harmonize with Sweden's captivating landscapes. Through eco-friendly materials and sustainable practices, the mining camps exhibit a low environmental footprint.
Technology Integration: Karmod integrates cutting-edge technologies to optimize the management and operations of the mining camps. From smart access systems to advanced communication networks, the integration enhances operational efficiency.
Comfort and Well-being: With a focus on the well-being of the mining personnel, the designs encapsulate comfortable living spaces, modern Sweden mining camp kitchens, and recreational facilities, nurturing a sense of community and well-being.
By elevating the standards of mining camp designs in Sweden, Karmod redefines what miners can expect in terms of comfort, functionality, and aesthetic appeal, offering a habitat where productivity and relaxation coexist.
Unmatched Excellence: Karmod, Your Premier Choice for Sweden Mines
In the realm of mining camp solutions in Sweden, Karmod emerges as the epitome of unmatched excellence. As your premier choice, Karmod demonstrates an unwavering commitment to delivering superior quality, innovative design, and exceptional service. Here's why Karmod stands unrivaled:
Industry Expertise: With years of domain expertise, Karmod understands the intricacies and challenges of Sweden's mining industry, offering tailored solutions that drive operational success.
Quality Assurance: Karmod's stringent quality control measures ensure that every Sweden mining camp for sale adheres to the highest standards of construction, safety, and comfort.
Innovative Solutions: Through continuous innovation, Karmod leads in providing modern, sustainable, and technologically advanced mining camp solutions. The pursuit of innovation is evident in every aspect of the mining camp structures, from robust Sweden modular mining camp units to smart management systems.
Customer-Centric Approach: At Karmod, the focus is on creating enduring relationships with clients by delivering value, support, and satisfaction from inception to completion of the mining camp project.
The essence of Karmod's proposition is to offer an unparalleled level of excellence, making it the premier choice for mining camps in Sweden. With Karmod, you're not just investing in a mining camp, but a promise of quality, durability, and a hassle-free operational experience.