The mining industry in Thailand is rapidly growing, and the demand for efficient and robust mining camps is more prominent than ever. Capitalize on this exceptional offer to own a state-of-the-art Thailand mining camp, brought to you by Karmod – the leading name in high-quality, innovative, and reliable mining camp solutions.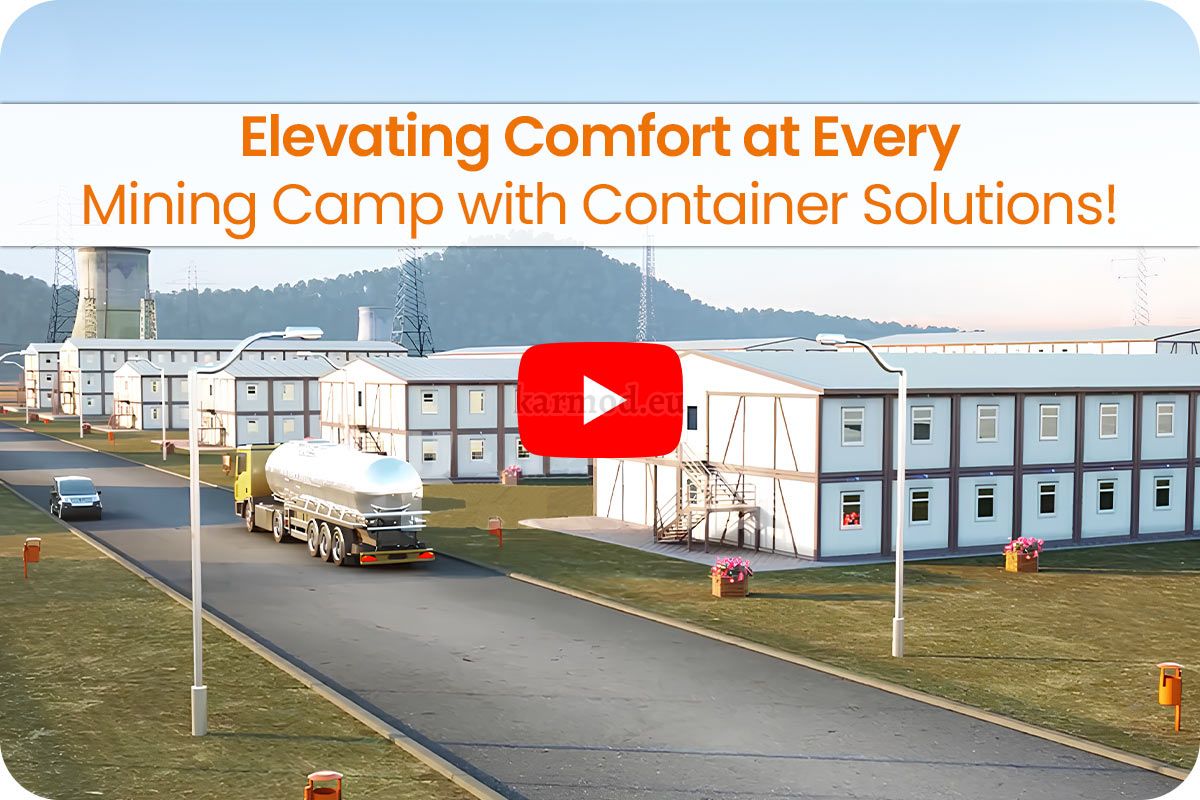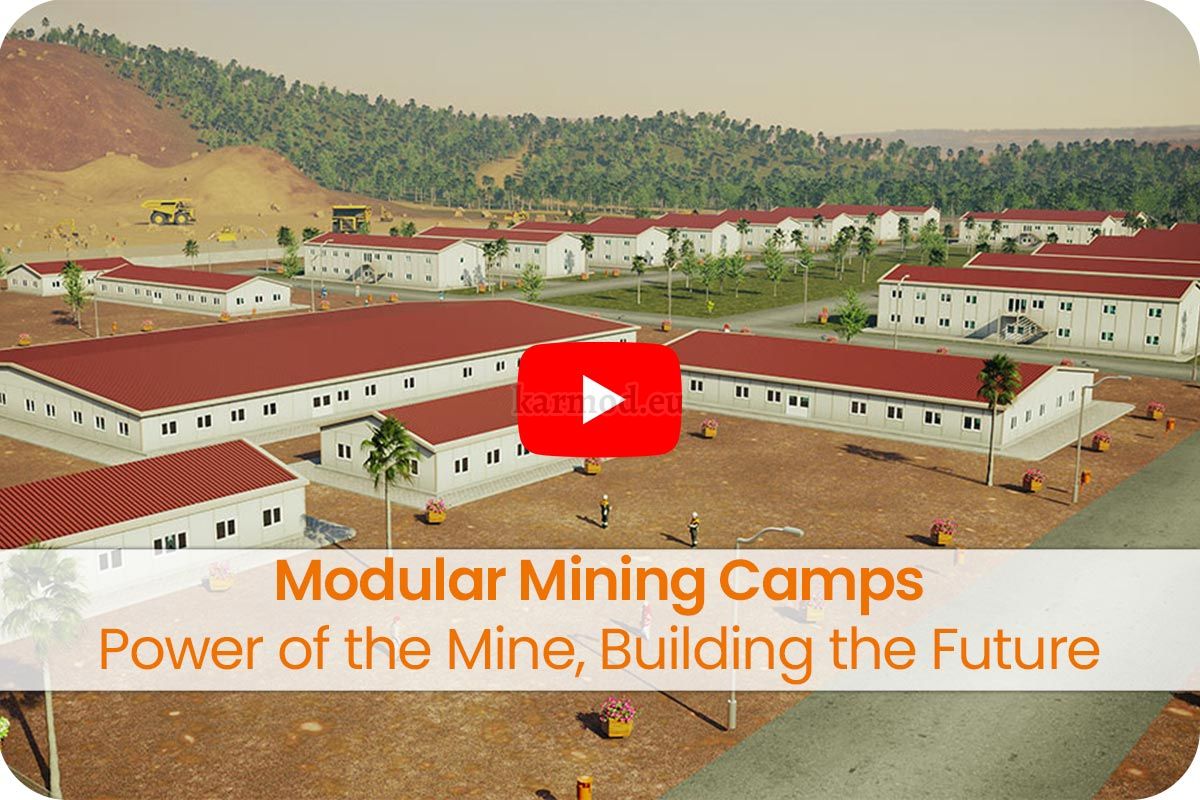 Thailand Portable Mining Camp
Karmod's Thailand portable mining camp solutions offer unmatched flexibility and convenience. Lightweight yet durable, these portable camps can be easily transported to any location in Thailand, ensuring your operations remain as agile as possible. Adaptability meets functionality in these superbly designed portable camps, guaranteeing optimal operational efficiency at all times.
Thailand Modular Mining Camp
For those seeking a more permanent solution, Karmod's Thailand modular mining camp is your answer. It integrates the latest design trends with the unique needs of the mining industry, providing a comprehensive, resilient, and comfortable living and working environment. The modular design ensures easy scalability, allowing your camp to grow in tandem with your operations.
Thailand Mining Camp Management
Efficient Thailand mining camp management is integral for smooth operations, and Karmod excels in this aspect. Karmod's dedicated team works seamlessly to ensure every facet of your mining camp runs like clockwork, from logistics to daily operations, freeing you to focus on your core mining activities.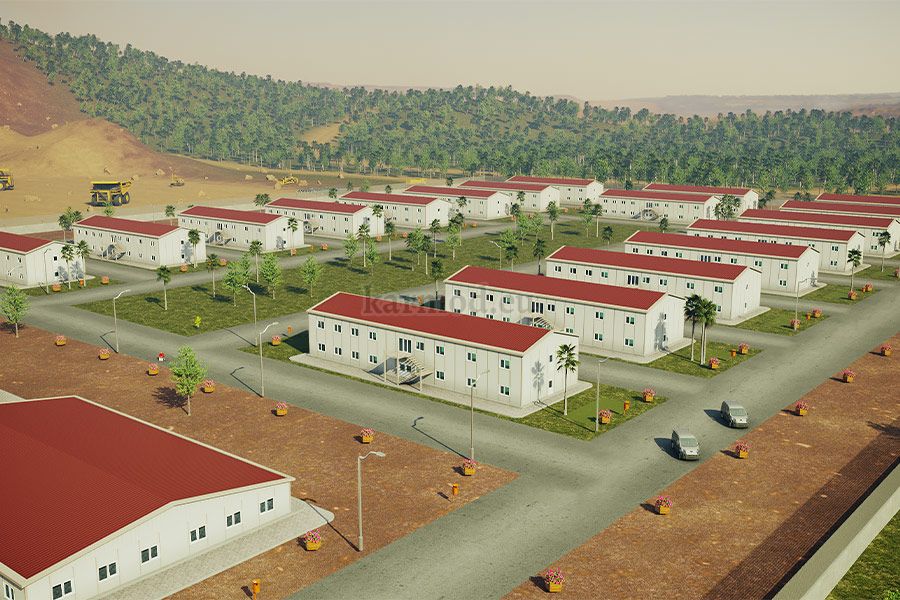 Thailand Mining Camp Kitchen
A well-fed team is a productive team. Karmod's Thailand mining camp kitchen solutions are meticulously designed to handle high-volume cooking, ensuring your workforce is always nourished and ready for the day's tasks. State-of-the-art kitchen facilities coupled with exceptional design make meal preparations hassle-free and efficient.
Thailand Mining Camp for Sale
Don't miss this exclusive offer to own a top-tier Thailand mining camp for sale by Karmod. Enjoy the assurance of world-class quality, comprehensive solutions, and unparalleled customer satisfaction, all bundled into this incredible offer.
Karmod is committed to propelling your mining operations in Thailand to unprecedented heights with cutting-edge, tailored mining camp solutions. Contact us today and elevate your mining operations with Karmod – where excellence, reliability, and innovation converge.
Luxurious Mining Camp Accommodation in Thailand
In the lush landscapes of Thailand, where mining industries are blossoming, the significance of luxurious and comfortable accommodation can't be overlooked. Karmod, a pioneer in constructing mining camps, brings to Thailand the epitome of luxury, comfort, and security with its upscale mining camp accommodations. While ensuring the ruggedness needed for mining environments, Karmod doesn't compromise on the luxury and comfort that contribute to the well-being and productivity of the workforce. Natural ventilation, spacious living quarters, and modern amenities combine to create a home away from home, right at the heart of Thailand's bustling mining sites. The premium materials used in the construction ensure durability while the elegant designs add a touch of sophistication. Choose Karmod's luxurious mining camp accommodation in Thailand, where opulence meets practicality, providing not just a place to rest but a haven of relaxation and comfort for a revitalized workforce.
Masterful Construction of Thailand Mining Camp Buildings
Amidst the demanding environment of Thailand's mining sites, Karmod stands out with its masterful construction of Thailand mining camp buildings. The attention to detail, innovative designs, and adherence to international standards showcase the mastery of Karmod in the construction of robust and efficient mining camp buildings. Understanding the unique challenges and requirements of the mining industry in Thailand, Karmod employs cutting-edge technology and superior materials to create buildings that withstand the test of time and elements. Safety and functionality are at the core of Karmod's construction philosophy, ensuring every building contributes positively to the operations and overall productivity. The intelligent layout and design optimize space, facilitate seamless operations, and enhance the well-being of the workforce. Opt for Karmod's expertise in the masterful construction of Thailand mining camp buildings for a hassle-free, durable, and efficient solution to your mining camp construction needs in Thailand.
Elevate Your Expectations with Karmod's Mining Camp Design in Thailand
Elevate your expectations with Karmod's exceptional mining camp designs in Thailand. At Karmod, we understand that a well-designed mining camp is crucial for the efficiency and morale of mining operations. Our designs are not only robust and practical, but also prioritize the comfort and well-being of the staff.
Innovative Layouts: The innovative layouts in our designs ensure optimal utilization of space, providing ample room for all necessary facilities while avoiding clutter and ensuring ease of movement.
Robust Construction: Our mining camps are built to withstand Thailand's diverse climatic conditions, offering a sturdy and reliable home for your staff in any location.
Comfort and Convenience: Our designs include comfortable living spaces, functional communal areas, and practical facilities, ensuring your staff has everything they need for a pleasant stay.
Embrace a modular camp approach with Karmod's state-of-the-art designs. The efficient and quick-to-deploy modular solutions are ideal for meeting the unique demands of remote mining locations in Thailand.
Unmatched Excellence: Karmod, Your Premier Choice for Thailand Mines
Experience unmatched excellence with Karmod, your premier choice for Thailand mines. When it comes to delivering top-quality, resilient, and functional mining camps in Thailand, no one does it better than Karmod.
Uncompromised Quality: At Karmod, quality is not just a buzzword but a commitment. From the materials used to the construction techniques employed, every aspect reflects our unwavering commitment to quality.
Tailored Solutions: We understand that every mining operation is unique, and we offer tailored solutions to meet the specific needs and challenges of your mining camp in Thailand.
End-To-End Support: Our dedicated team provides end-to-end support, from the planning and design phase through construction and beyond, ensuring your project's success.
Opt for Karmod, where excellence is not just promised but delivered, making us your ideal partner for all your mining camp needs in Thailand. Choose Karmod, where we not only meet your expectations but consistently exceed them.