In the dynamic and demanding world of mining, an efficient and comfortable camp is not just a need; it's an essential component for enhanced productivity and well-being. Seize the unmatched opportunity with Karmod, leading the industry with its top-of-the-line Turkey portable mining camp solutions, ensuring unparalleled convenience and efficiency.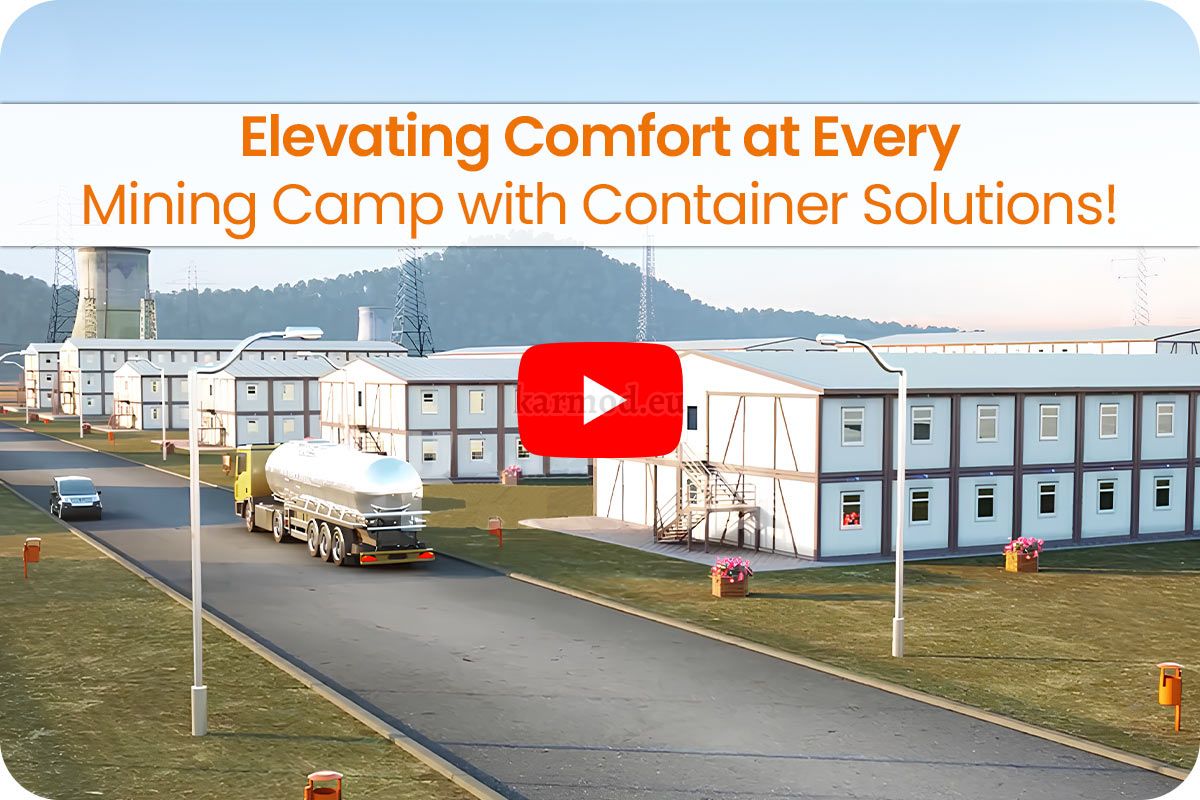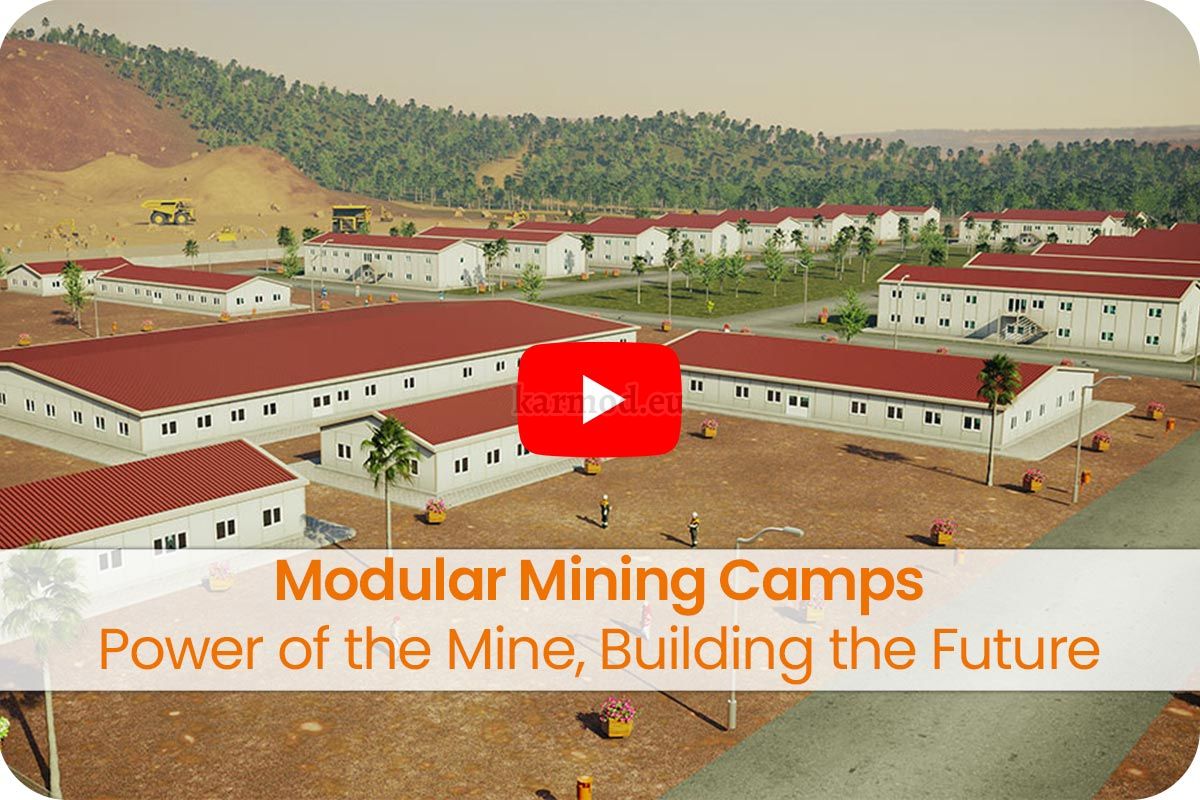 Sophisticated and Portable: Discover the freedom of mobility without compromising on comfort with Karmod's Turkey portable mining camp. Our meticulously designed portable camps guarantee not just mobility but also a luxurious and secure living environment.
Modular Mastery: Experience the future with Turkey modular mining camp by Karmod. Our modular camps are the epitome of modern, innovative, and eco-friendly solutions, offering scalable and customizable options to suit your unique needs. We ensure seamless Turkey mining camp management with our end-to-end solutions that cover every aspect from the initial planning to the final implementation.
Unmatched Camp Management: Delve into hassle-free and efficient Turkey mining camp management with Karmod. We provide comprehensive management solutions that ensure smooth and efficient operations, letting you focus on your core mining activities. With us, rest assured that every facet of your camp is in expert hands.
Functional and Modern Camp Kitchens: Elevate your culinary experience with our Turkey mining camp kitchen solutions. Our kitchens are designed for high efficiency and functionality, ensuring your workforce is well-nourished for optimum productivity.
Seize the Opportunity: Now is the time to own your Turkey mining camp for sale by Karmod. Embrace the perfect blend of innovation, comfort, and efficiency with our exceptional mining camps in Turkey. We guarantee satisfaction and excellence at every step, making Karmod your ideal partner for mining camp solutions in Turkey.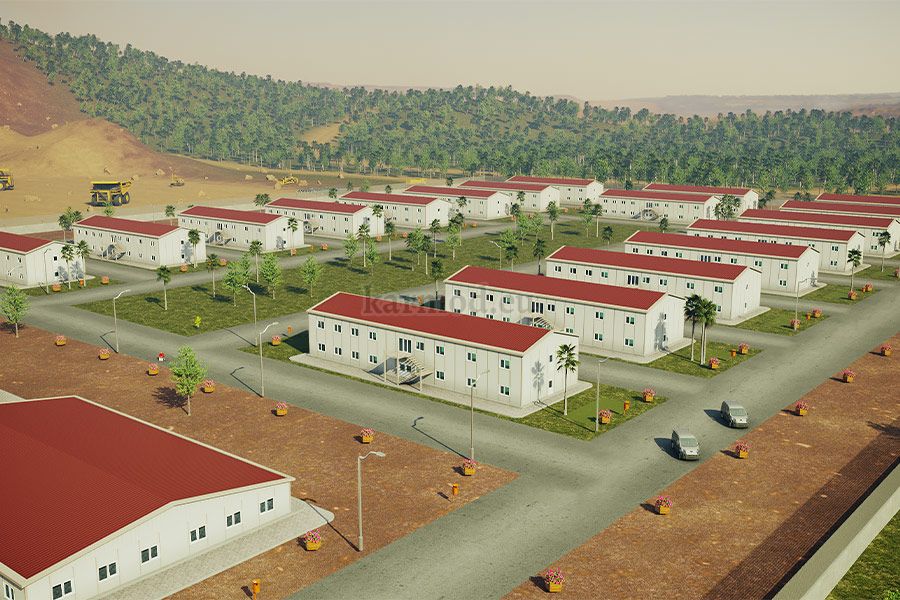 Karmod takes pride in being a trusted name in providing sophisticated and innovative mining camp solutions in Turkey. Our commitment to excellence, quality, and customer satisfaction sets us apart, making us your preferred choice for all your mining camp needs. With Karmod, expect nothing but the best, ensuring your mining camp in Turkey stands as a testament to quality, innovation, and unmatched efficiency. Choose Karmod, where excellence meets innovation for unparalleled mining camp solutions in Turkey. Elevate your mining camp experience with Karmod – where every detail is crafted for perfection.
Luxurious Mining Camp Accommodation in Turkey
In the resplendent landscapes of Turkey, mining operations find a harmonious balance of work and comfort with Karmod's luxurious mining camp accommodations. Beyond the robust and reliable construction, every camp echoes a symphony of comfort, luxury, and efficiency. Each living space is a haven of comfort, outfitted with modern amenities, ensuring that every individual can unwind and rejuvenate after a hard day's work. With a focus on fostering a sense of well-being and contentment, Karmod's accommodations in Turkey are not just places to rest but spaces where comfort meets convenience, redefining the mining camp experience.
The aesthetic design, coupled with functional elegance, of these accommodations offers a tranquil retreat amidst the bustling mining environment. Safety and security, always paramount, are seamlessly integrated, providing peace of mind alongside plush comfort. These accommodations ensure every individual feels at home, reinforcing morale and productivity within the robust mining backdrop of Turkey.
Masterful Construction of Turkey Mining Camp Buildings
Stepping into a Karmod Turkey Mining Camp Building is stepping into a world where superior construction meets functional elegance and safety. The masterful construction is evident in each building, highlighting not only robust and durable structures but also an unwavering commitment to the highest standards of quality and safety.
The architectural brilliance shines through each construction, promising longevity, and steadfastness against the challenging mining environments. The use of premium materials and cutting-edge construction technologies ensures that every building can withstand the test of time and elements, providing unwavering support to your mining operations in Turkey.
Amidst the intricacies of masterful construction lies the heartbeat of innovation. Karmod infuses each building with smart design solutions, ensuring optimal functionality, and efficiency. Every aspect, from energy-efficient features to space optimization and workflow enhancement, is meticulously planned and executed.
With Karmod, rest assured of not just buildings, but masterpieces of construction that stand as pillars of reliability, safety, and innovation in your mining operations in Turkey. The unmatched excellence in construction assures that every Karmod Mining Camp Building in Turkey stands as a beacon of quality, innovation, and unyielding support to your mining endeavors. Trust Karmod for mining camp buildings where masterful construction meets unmatched excellence in Turkey.
Elevate Your Expectations with Karmod's Mining Camp Design in Turkey
In the intricate world of mining, your camp is more than just a temporary dwelling. It's a hub of activity, a bastion of comfort, and a beacon of efficiency. Karmod takes these aspects to new heights with bespoke mining camp designs in Turkey. Immerse your operations in settings where every detail is honed for ultimate efficiency, comfort, and safety.
Exceptional Design for Efficiency and Comfort: Karmod understands that a well-designed mining camp is integral to smooth operations and a motivated workforce. Expertly crafted layouts ensure seamless workflow, while dedicated zones for rest and recreation echo the comforts of home, fostering a motivated and satisfied team.
Innovation at Its Peak: With Karmod, experience pioneering solutions in camp design, intertwining cutting-edge technology and innovation, ensuring your camp stands resilient against the diverse Turkish climate while offering superior comfort and functionality.
Safety Above All: Karmod prioritizes the safety of your team with designs that incorporate advanced safety features, ensuring a secure environment for all members of your mining project.
Within the intricate layouts, discover a harmonious blend of efficiency, innovation, and utmost safety, uniquely tailored for the demands of your mining operations in Turkey. Embrace the future with Karmod's mining camp designs, where every element works seamlessly to elevate your expectations and operational success.
Unmatched Excellence: Karmod, Your Premier Choice for Turkey Mines
Navigating the challenges of the mining industry requires a steadfast partner, and Karmod stands unmatched in delivering excellence in every aspect for your Turkey mines.
Comprehensive Solutions: From the initial concept to the final construction, experience seamless, comprehensive solutions tailored to your specific mining needs.
Modular Camp Excellence: Embrace the versatility and robustness of Karmod's modular camp solutions, combining rapid construction with enduring quality and exceptional design, ensuring your mining camp is ready to meet all operational challenges head-on.
Dedicated Support: Karmod's unwavering commitment to your project's success is mirrored in unparalleled, continuous support, ensuring every aspect of your mining camp in Turkey operates at peak performance.
With Karmod, entrust your mining operations to a partner dedicated to delivering unmatched excellence in every facet. As your premier choice for Turkey mines, Karmod stands as a beacon of innovation, quality, and steadfast support, propelling your mining endeavors to unprecedented heights of success.