In the heart of Africa's mining boom, Karmod steps up as a beacon of excellence in providing top-notch mining camp solutions. Embrace the unique opportunity to own your Uganda mining camp, meticulously designed for efficiency, comfort, and durability. When it comes to Uganda portable mining camp, the Karmod name stands tall, reflecting reliability and innovative design.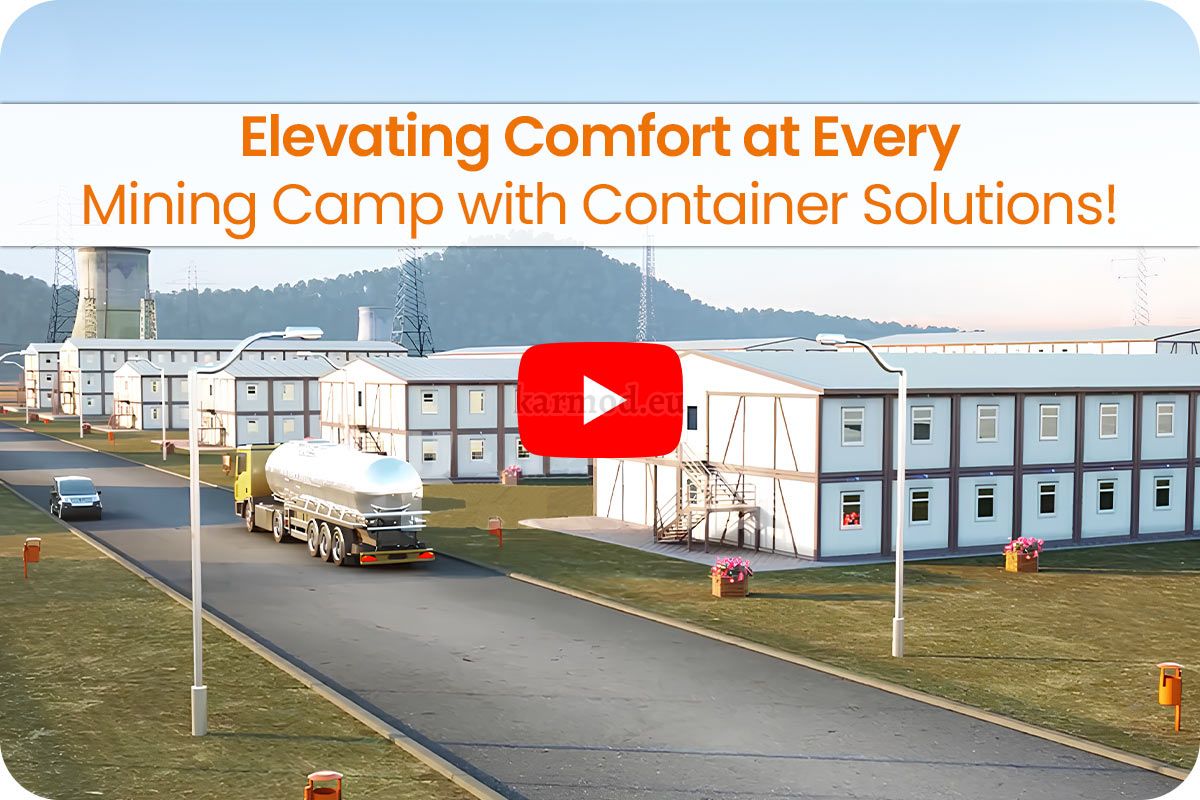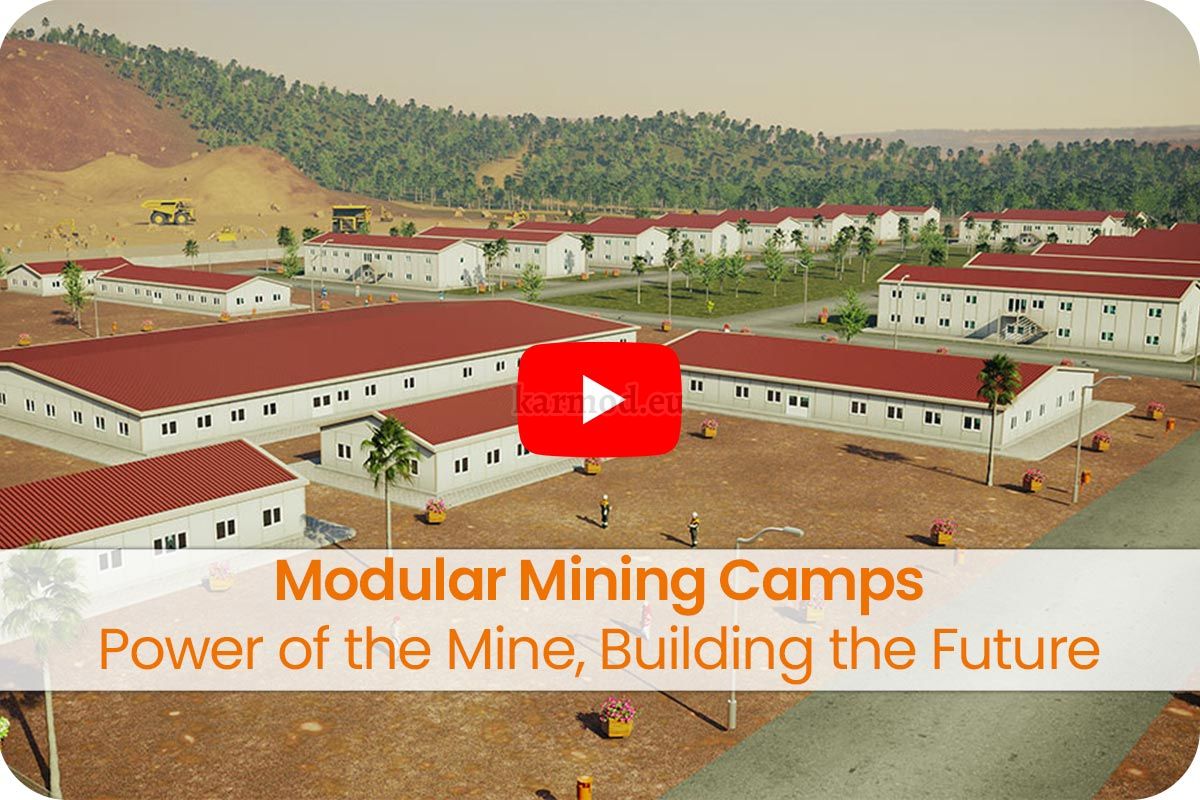 Uganda Portable Mining Camp: Experience the ease of mobility without compromising on comfort and functionality. Karmod's portable mining camps in Uganda are designed with cutting-edge technology, ensuring seamless assembly and disassembly while offering robust accommodation solutions for your team.
Uganda Modular Mining Camp: Modular is not just a term; it's a commitment to superior design and sustainable construction. Karmod's modular mining camp designs are revolutionizing the industry standards in Uganda, blending flexibility with uncompromised quality and safety standards.
Uganda Mining Camp Management: At Karmod, we not only provide structures; we offer comprehensive mining camp management solutions in Uganda. Our dedicated team ensures smooth operation, from setup to maintenance, allowing you to focus on your core mining activities without worry.
Uganda Mining Camp Kitchen: Cater to the nutritional needs of your workforce with Karmod's exceptional mining camp kitchen solutions in Uganda. Our designs prioritize hygiene, efficiency, and scalability, ensuring your team is well-fueled for optimal productivity.
Uganda Mining Camp for Sale: The time is now to seize the opportunity. With Karmod's exclusive offers, own your mining camp in Uganda and elevate your mining operations to unmatched heights of excellence and efficiency.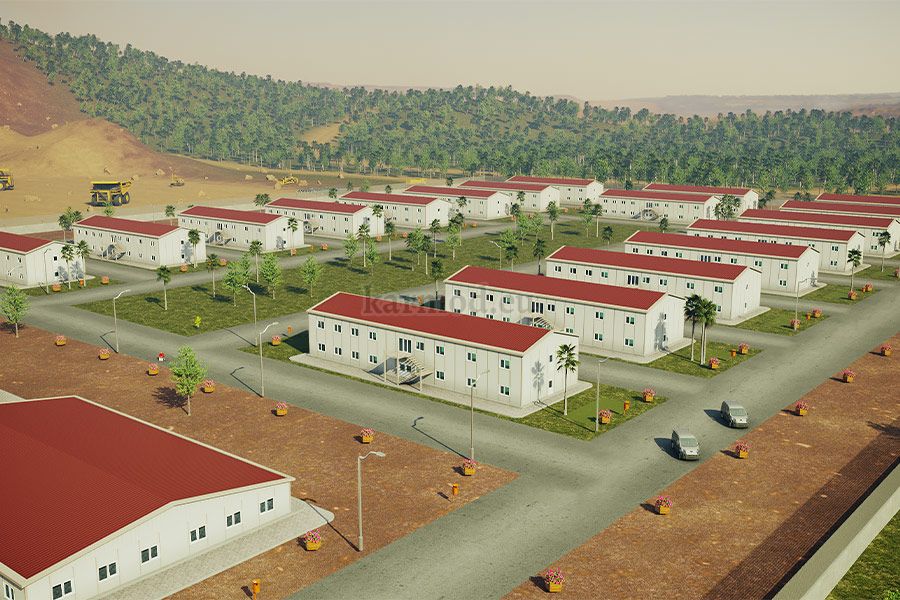 Dive into the realm of innovation with Karmod's Uganda mining camp solutions. Beyond structures, we deliver excellence, ensuring your mining operations flourish in the robust and accommodating environments we meticulously craft. Align with Karmod, where every bolt, every beam, and every block resonates with commitment to quality, innovation, and unparalleled customer satisfaction. Your journey towards owning a mining camp in Uganda begins and blossoms with Karmod. Seize the exclusive offer now and be a part of the legacy of excellence that Karmod unceasingly upholds.
Luxurious Mining Camp Accommodation in Uganda
In the thriving world of Uganda's mining industry, the need for luxurious mining camp accommodation that provides ultimate comfort, peace, and security is paramount. Karmod steps in, bridging this gap with its state-of-the-art accommodation solutions tailored to meet the diverse needs of the mining workforce in Uganda. Beyond just a place to rest, Karmod ensures every accommodation unit is a harmonious blend of luxury, practicality, and robustness. The mining camp accommodation units showcase thoughtful design, ensuring ample space, modern amenities, and maximum comfort for every inhabitant. The focus extends beyond physical comfort to include seamless integration into the beautiful Ugandan landscape, ensuring the mining camps are not just functional but also environmentally conscious and aesthetically pleasing. This mindful approach makes Karmod's mining camp accommodation in Uganda a beacon of comfort and luxury in the midst of the rugged mining landscapes.
Masterful Construction of Uganda Mining Camp Buildings
Venture into the realm of Karmod's masterful construction of Uganda mining camp buildings, where every structure is a testament to unmatched craftsmanship, innovative design, and attention to detail. Karmod's pioneering approach in the construction of mining camp buildings in Uganda stands unrivaled. Utilizing cutting-edge technology, high-quality materials, and a team of experienced professionals, each project embodies excellence and durability. The construction process is seamless, ensuring timely setup without compromising on the structural integrity and functionality of the mining camp buildings. The buildings are designed to withstand the diverse Ugandan weather conditions, offering long-lasting solutions that keep your mining operations running smoothly. In the world of Uganda's mining industry, Karmod emerges as the trusted partner for masterfully constructed mining camp buildings, epitomizing reliability, excellence, and innovation in every project undertaken.
Elevate Your Expectations with Karmod's Mining Camp Design in Uganda
In Uganda's robust mining sector, elevate your expectations with Karmod's exceptional mining camp design. The meticulously planned and executed designs offer both functional efficiency and ultimate comfort, ensuring that every camp is not just a workspace but also a haven for its inhabitants.
Innovative Layouts: Karmod focuses on creating efficient, space-optimizing designs that encourage smooth operational flow. Every inch of the camp is utilized to its maximum potential, ensuring ample space for work, rest, and recreational activities.
Sustainable Approach: Integrating eco-friendly materials and energy-saving solutions, the designs reflect a commitment to sustainability. The modular camp constructions are not only quick to assemble but also minimize environmental impact, offering a green solution in the vast Ugandan mining landscape.
Customization: Tailor your camp design to meet the unique demands of your mining project. Karmod's adaptable designs allow for customization, ensuring each camp aligns with specific operational, logistical, and environmental requirements.
Karmod's mining camp design in Uganda epitomizes innovation, efficiency, and sustainability, aligning with the highest international standards and exceeding expectations at every level.
Unmatched Excellence: Karmod, Your Premier Choice for Uganda Mines
In the expansive field of Uganda's mining industry, Karmod stands out as a beacon of unmatched excellence. Why is Karmod your premier choice for Uganda mines?
Diverse Solutions: From camp management to providing high-quality mining camp kitchens, Karmod delivers a comprehensive range of services and solutions that cater to all aspects of mining camp operations.
Quality Assurance: Karmod is synonymous with superior quality. Every structure is crafted with precision, using the finest materials to ensure durability, safety, and comfort.
Expert Team: Rely on a team of seasoned experts committed to realizing your project vision. Benefit from their in-depth industry knowledge, innovative solutions, and unwavering commitment to achieving excellence in every project undertaken.
Position your mining operations for success with Karmod, where unparalleled excellence, innovation, and dedicated service converge, making it your ultimate choice for mining camp solutions in Uganda.