In the burgeoning industrial landscape of Uzbekistan, the exigency for practical and comfortable accommodation solutions for mining personnel has never been higher. Karmod stands at the forefront of providing efficient, robust, and tailor-made Uzbekistan portable mining camp solutions.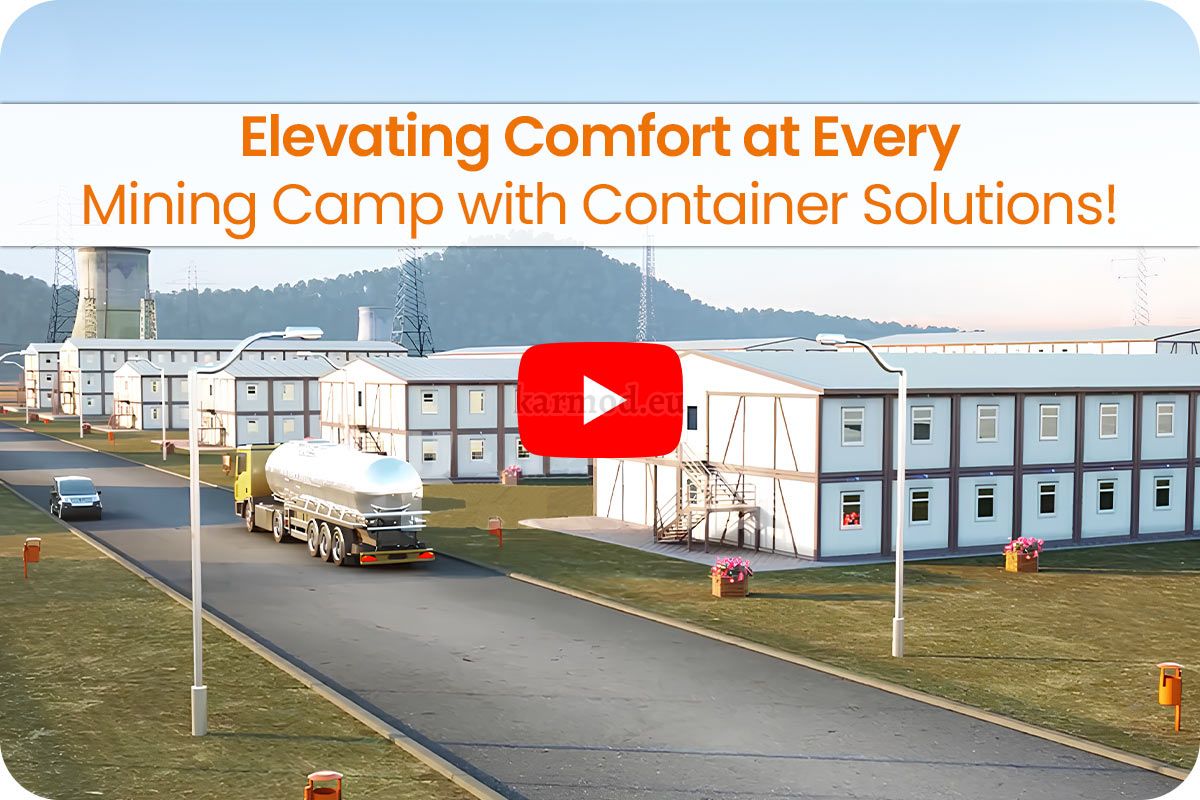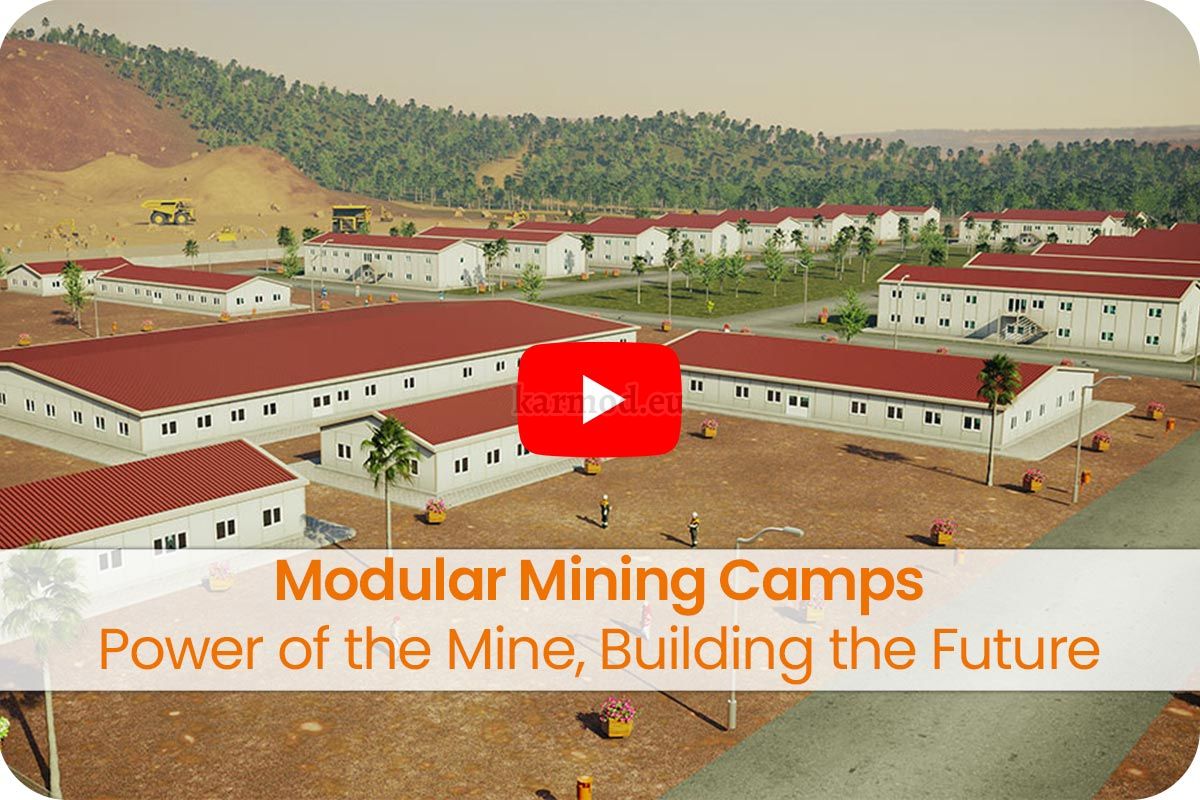 Imagine a haven where every detail is engineered for the comfort and convenience of your crew. With Karmod's Uzbekistan modular mining camp, that vision translates to reality. These well-designed structures not only ensure the well-being of your team but also contribute to enhancing their productivity and satisfaction. Operational efficiency is the linchpin of any successful mining venture, and the right accommodation is crucial in achieving this. Enter the realm of Karmod's advanced Uzbekistan mining camp management, a service that epitomizes seamless operation and unmatched support, ensuring your camp runs like a well-oiled machine.
A vital component of a mining camp is its kitchen, a space where your staff re-energizes with nutritious meals. Karmod's Uzbekistan mining camp kitchen is a confluence of modern design and functionality, ensuring the preparation and service of meals are efficient and hygienic, contributing to the health and morale of your mining personnel.
Amid the vast options available, why should Karmod be your choice for an Uzbekistan mining camp for sale? The answer lies in Karmod's unwavering commitment to excellence, safety, and customer satisfaction. These are not mere buildings but comprehensive solutions, meticulously crafted to meet and exceed your expectations. Your investment in Karmod's mining camps in Uzbekistan is an investment in comfort, safety, and operational efficacy, promising tangible benefits and a substantial return on investment.
In the realm of Uzbekistan's mining industry, Karmod stands as a beacon of reliability, innovation, and quality. Grab this exclusive offer now, and own a mining camp in Uzbekistan that mirrors excellence in every facet. With Karmod, step into a world where every element of your mining camp in Uzbekistan resonates with quality, efficiency, and sophistication. Trust Karmod to lay the foundation for your mining operation's success in the robust terrain of Uzbekistan.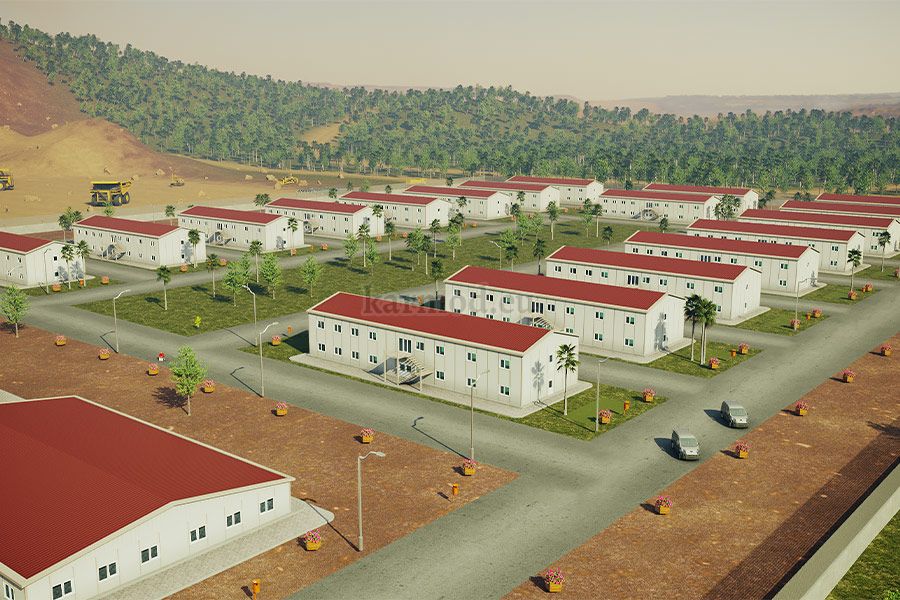 Luxurious Mining Camp Accommodation in Uzbekistan
In the robust landscapes of Uzbekistan, where mining activities surge, the demand for luxurious and comfortable accommodation is paramount. Addressing this necessity is Karmod, setting a benchmark in offering opulent living spaces designed for the ultimate comfort and well-being of the mining workforce. Beyond the standard, Karmod's mining camp accommodations in Uzbekistan stand as a synonym for luxury, blending comfort with functionality, ensuring that after a day of hard work, miners return to a space of peace, relaxation, and rejuvenation. The meticulous design ensures every amenity is at hand, promoting not just physical ease but also contributing significantly to mental well-being, crucial for maintaining the workforce's morale and productivity.
Masterful Construction of Uzbekistan Mining Camp Buildings
Navigating the construction domain, especially in the demanding environment of a mining site in Uzbekistan, requires not just expertise but also a deep understanding of the unique challenges it presents. Karmod, with its extensive experience, holds a masterful command over the construction of Uzbekistan mining camp buildings. Every structure crafted by Karmod resonates with architectural brilliance, robustness, and an unwavering focus on safety and durability. The buildings are not just constructed; they are engineered for resilience against the harsh conditions, ensuring their longevity and steadfast performance. With Karmod's masterful construction, rest assured your investment is anchored on solid ground, promising unwavering quality and exceptional value. The seamless blend of innovative construction techniques with top-grade materials ensures that Karmod's Uzbekistan mining camp buildings stand as epitomes of excellence and reliability, reinforcing your mining operations with unmatched structural fortitude.
Elevate Your Expectations with Karmod's Mining Camp Design in Uzbekistan
In the expansive and dynamic mining industry in Uzbekistan, your expectation of a mining camp design must be nothing short of excellence. With Karmod, elevate those expectations even higher as we bring forward designs that exemplify innovation, efficiency, and utmost safety. We understand the intricacies of crafting a mining camp that is not only functional and robust but also ensures the highest living standards for its occupants.
Innovative Design: Karmod's modular camp design effortlessly blends innovation with practicality. Our designs prioritize easy installation, durability, and adaptability to various terrains and climatic conditions in Uzbekistan.
Efficient Space Utilization: Efficient space management ensures that every square inch serves a purpose, ensuring maximum functionality without compromising on comfort and mobility.
Safety First: Safety isn't just a feature but a promise. We integrate advanced safety measures ensuring a secure and protected environment for all occupants.
Environmental Responsibility: Our designs emphasize sustainability, ensuring minimal environmental footprint, thus contributing positively to Uzbekistan's ecological balance.
Take a step towards unmatched excellence with Karmod, and experience a significant uplift in your expectations of what a mining camp design in Uzbekistan should offer.
Unmatched Excellence: Karmod, Your Premier Choice for Uzbekistan Mines
In the realm of Uzbekistan's mining sector, Karmod stands out as a beacon of unmatched excellence. As your premier choice for mining camp solutions, we bring to the table not just products but partnerships, ensuring that every aspect of your mining camp reflects superior quality, functionality, and aesthetic appeal.
Comprehensive Solutions: From initial consultation to the final implementation, Karmod is your ally, ensuring every aspect of your mining camp project is executed to perfection.
Expertise & Experience: Harness the power of Karmod's extensive expertise and experience in the mining camp industry in Uzbekistan, guaranteeing your project's success and longevity.
Quality Assurance: With Karmod, quality is not an option but a guarantee. Our commitment to delivering top-notch mining camp solutions ensures your investment's optimal returns and lasting satisfaction.
Embrace the excellence that Karmod promises and solidify your standing in Uzbekistan's mining industry as a symbol of quality, integrity, and unmatched standards.