Venturing into the vast mineral-rich landscapes of Vanuatu? Or perhaps you're already making your mark in its mining sector? Either way, establishing a solid base of operations is paramount, and that's where Karmod steps in. If you've been in search of a mining camp that offers a blend of functionality, resilience, and luxury, look no further. Here's what Karmod's unique proposition for Vanuatu's mining community involves: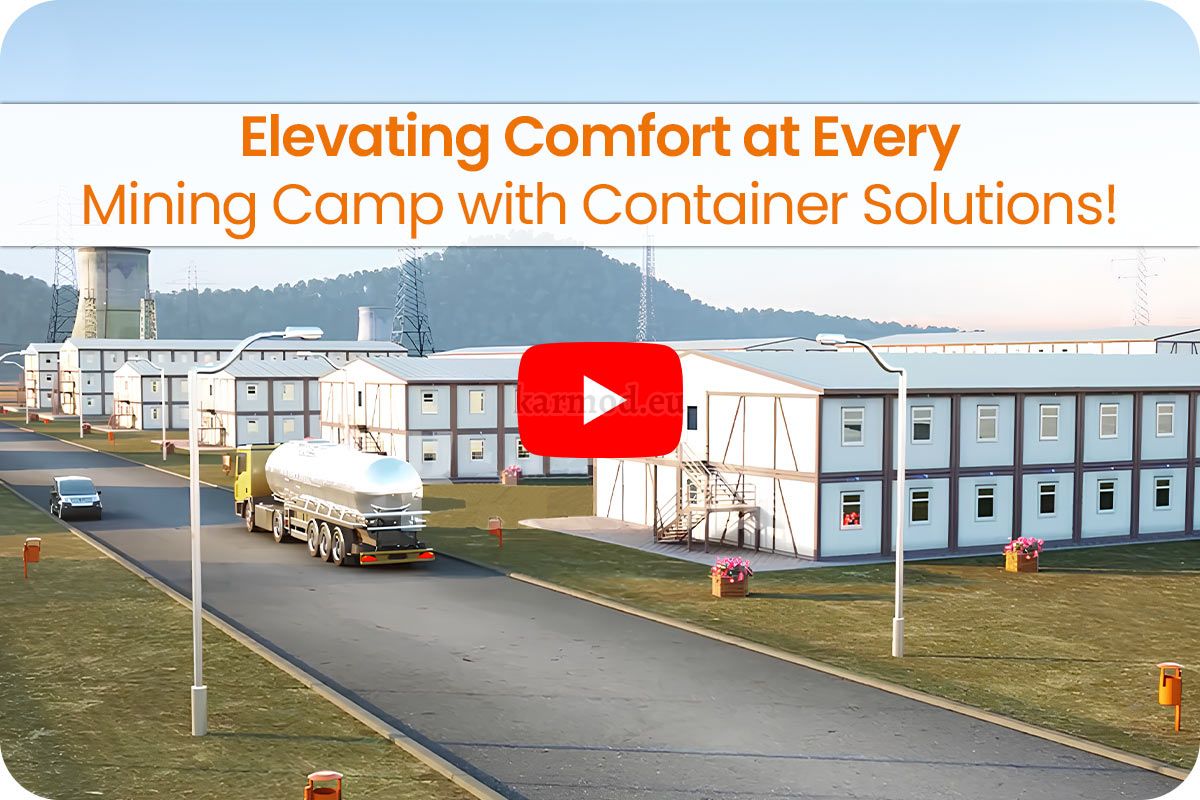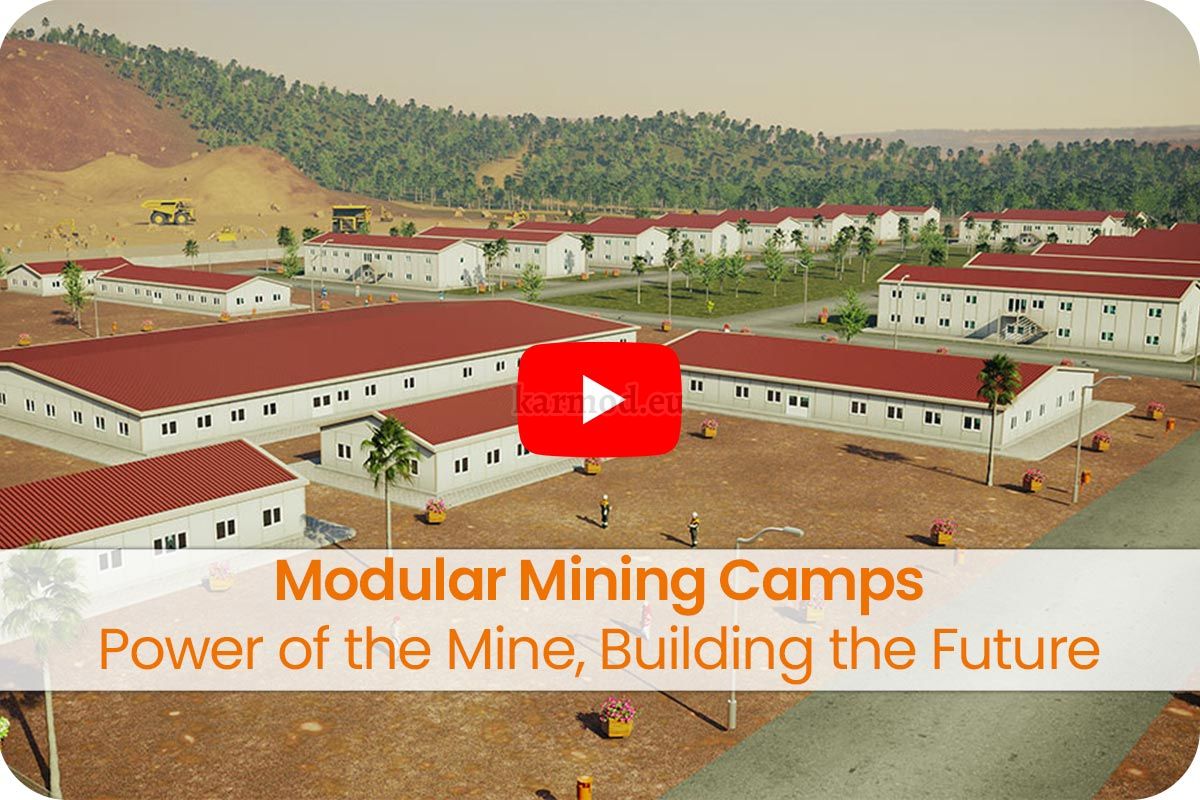 Vanuatu Portable Mining Camp:

Transportability is a game-changer in the rapidly evolving mining sector. Karmod's portable mining camps are designed to move seamlessly with your operations, ensuring you're never left behind as you expand or shift bases.

Vanuatu Modular Mining Camp:

Modularity is at the heart of Karmod's design philosophy. With their modular camp units, you're looking at scalability and customization like never before. Whether you're starting small or going big right from the get-go, these modular units can be pieced together to fit your exact needs.

Vanuatu Mining Camp Management:

It's not just about the infrastructure; it's about the seamless operation of the camp. Karmod's comprehensive mining camp management solutions ensure your operations run without a hitch, factoring in everything from utility management to safety protocols.

Vanuatu Mining Camp Kitchen:

A productive mining team is a well-fed one! Karmod's mining camp kitchens are designed to serve large teams, ensuring nutritious meals are always on the menu. Efficient, hygienic, and robust, these kitchen units are built to handle the demands of a busy mining camp.

Vanuatu Mining Camp for Sale:

Here's the crux of the offering. Karmod's mining camps in Vanuatu are now up for sale, providing mining enterprises a golden opportunity (pun intended) to set up state-of-the-art bases at competitive prices.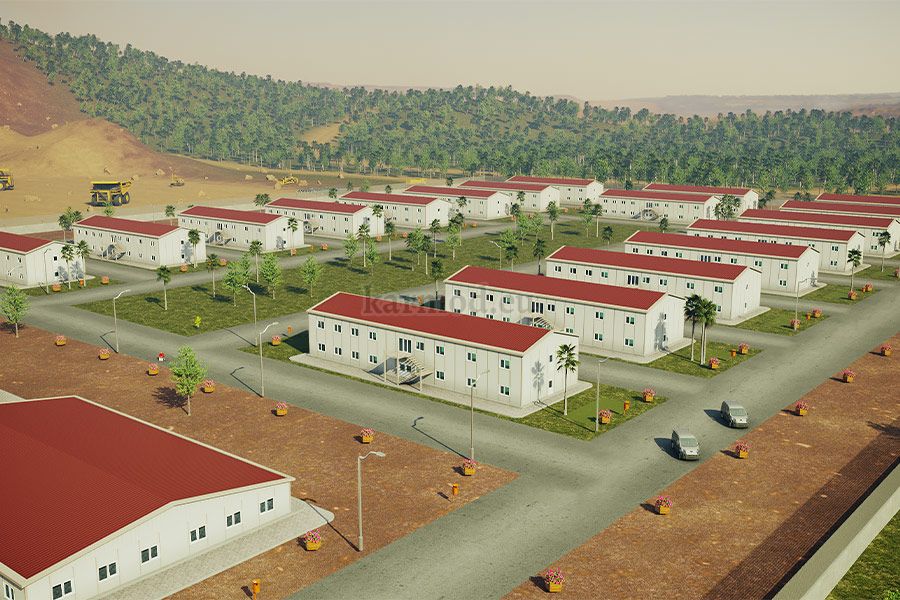 In a sector as dynamic and challenging as mining, every little advantage counts. With Karmod's specialized mining camp solutions for Vanuatu, you're not just getting infrastructure; you're getting a strategic edge. Backed by years of expertise and a commitment to excellence, Karmod is the partner you need as you delve deep into Vanuatu's mineral treasures. Don't miss out on this exclusive offer. Secure your mining camp now and lay the foundation for unparalleled mining success in Vanuatu.
Luxurious Mining Camp Accommodation in Vanuatu
Vanuatu, with its scenic beauty and abundant mineral resources, deserves a mining base that mirrors its splendor. Enter Karmod's luxurious mining camp accommodations. A marriage of comfort and functionality, these accommodations aren't just about providing shelter; they're about ensuring that every miner feels at home, even while in the thick of rigorous mining activities. Each unit encapsulates a haven of relaxation, outfitted with top-tier amenities that ensure every miner's well-being. Beyond the physical comforts, the serene Vanuatu landscapes outside provide a calming backdrop, ensuring both mental and physical rejuvenation post a hard day's work.
Masterful Construction of Vanuatu Mining Camp Buildings
The essence of any great building lies in its foundation and construction. Karmod understands the intricacies of creating structures that stand the test of time, especially in the demanding environment of a mining site. In Vanuatu, where the conditions can vary from the balmy coastal areas to rugged terrains, Karmod's mining camp buildings showcase masterful construction. Crafted with precision, these structures prioritize durability without compromising on aesthetic appeal. Using cutting-edge construction techniques coupled with materials that are both sustainable and robust, Karmod ensures that every building is equipped to handle Vanuatu's unique challenges. More than just shelters, these are symbols of Karmod's unwavering commitment to quality and excellence in the mining sector of Vanuatu.
Elevate Your Expectations with Karmod's Mining Camp Design in Vanuatu
In the world of mining camps, design matters. It's not just about creating a functional space; it's about crafting an environment that promotes efficiency, safety, and well-being. Karmod, with its years of experience and dedication to innovation, presents a new echelon of mining camp designs in Vanuatu. These aren't your standard camps. They're a fusion of modern aesthetics, intelligent space utilization, and top-notch durability.
Functionality Meets Design: Karmod understands that mining operations require specialized designs. Their camps integrate state-of-the-art facilities with layouts optimized for seamless operations.
Embracing the Modular Revolution: Incorporating the modular camp approach, Karmod ensures quick setup without compromising on quality. This methodology not only speeds up the construction process but also introduces an unparalleled flexibility to the camp design.
Tailored for Vanuatu: Keeping Vanuatu's unique climate and terrains in mind, every design element has been meticulously chosen to stand up to local challenges while ensuring miners feel right at home.
Unmatched Excellence: Karmod, Your Premier Choice for Vanuatu Mines
When it comes to mining operations in Vanuatu, Karmod stands as a beacon of excellence. But what makes Karmod the go-to choice?
Dedication to Quality: Every structure bearing the Karmod name undergoes rigorous quality checks, ensuring they meet global standards.
Innovative Solutions: Karmod isn't just about building camps; it's about providing solutions. Be it a unique spatial challenge or the need for specialized facilities, Karmod has an innovative solution ready.
Unwavering Support: Karmod's commitment to its clients doesn't end post-construction. They offer continuous support, ensuring the mining operations run smoothly.
Karmod doesn't just set the bar; they are the bar when it comes to excellence in mining camp solutions for Vanuatu. Whether you're starting a new mining project or looking to upgrade your existing setup, Karmod promises unmatched expertise and quality.