In the heart of Zambia, a golden opportunity unveils itself as Karmod brings forth an exclusive offer allowing you to own your dream Zambia mining camp. Surpassing standards in the Zambia portable mining camp sector, Karmod leads with exceptional designs, state-of-the-art structures, and paramount attention to detail, ensuring an unblemished integration of functionality and comfort.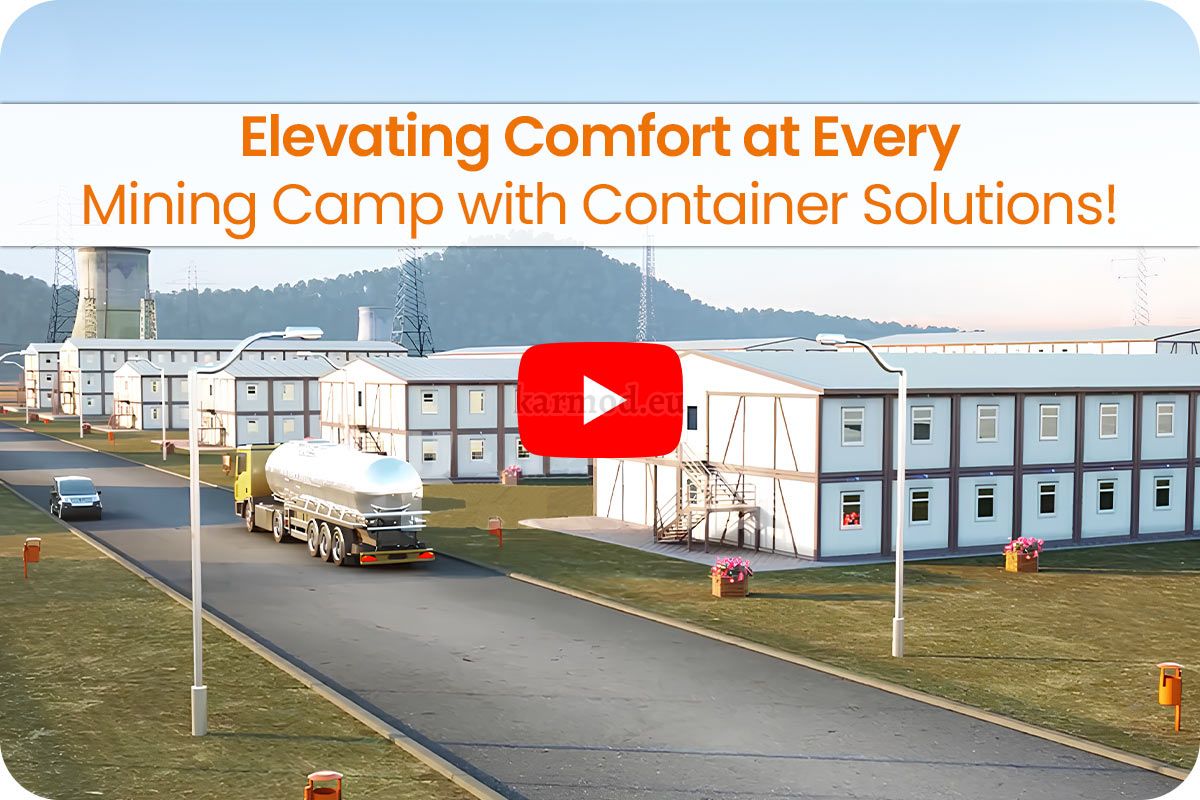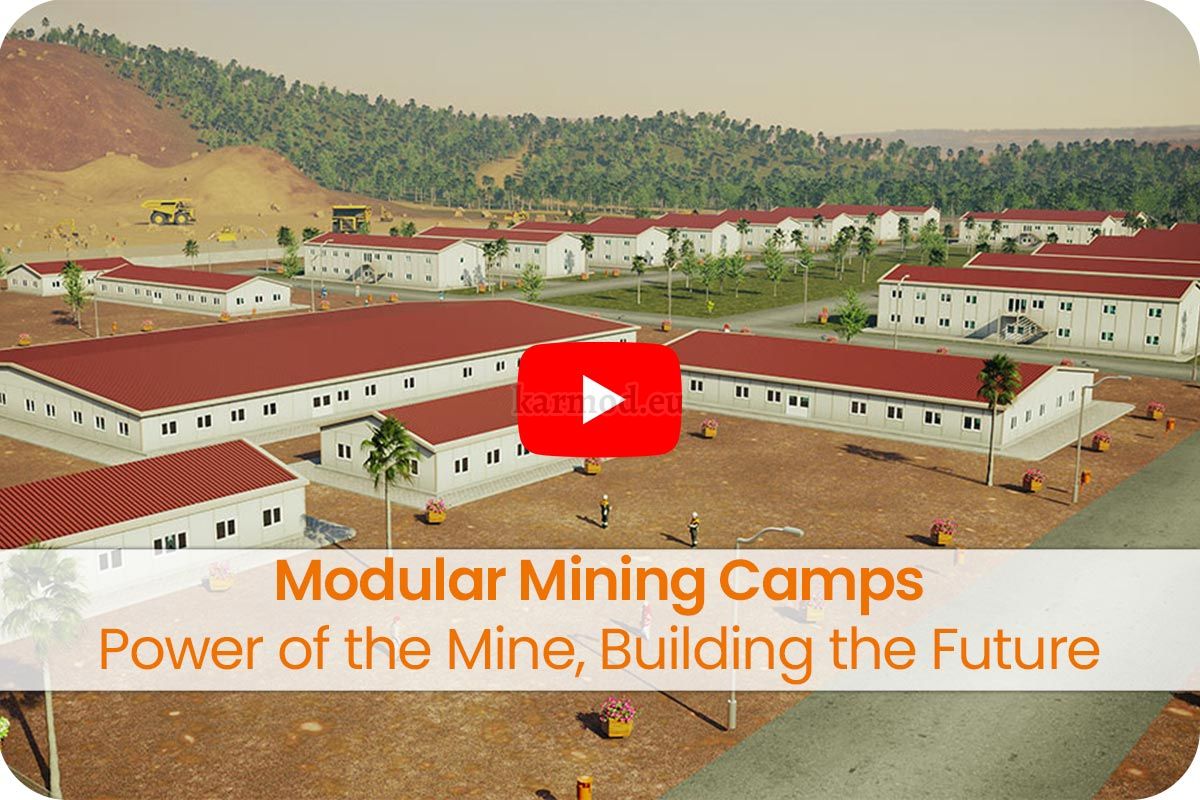 When you explore the Karmod offer, the Zambia modular mining camp stands out, showcasing superior technology, robust construction, and innovative design. The modular approach ensures seamless expansion, allowing your camp to grow as your operations expand, demonstrating remarkable flexibility and foresight in the Zambia mining camp management arena.
Navigating the comprehensive needs of a mining camp, Karmod stands as the epitome of excellence, ensuring every facet from Zambia mining camp kitchen to living quarters and operational areas are impeccably handled. The meticulously designed kitchens are equipped with modern amenities ensuring health, hygiene, and efficiency, catering to the high-energy demands of mining operations.
The Karmod advantage extends beyond excellent design and construction. Commitment to exceptional Zambia mining camp management underlines their operations, ensuring seamless, hassle-free, and optimal functioning of your mining camp, leaving you to focus on your core mining operations with peace of mind.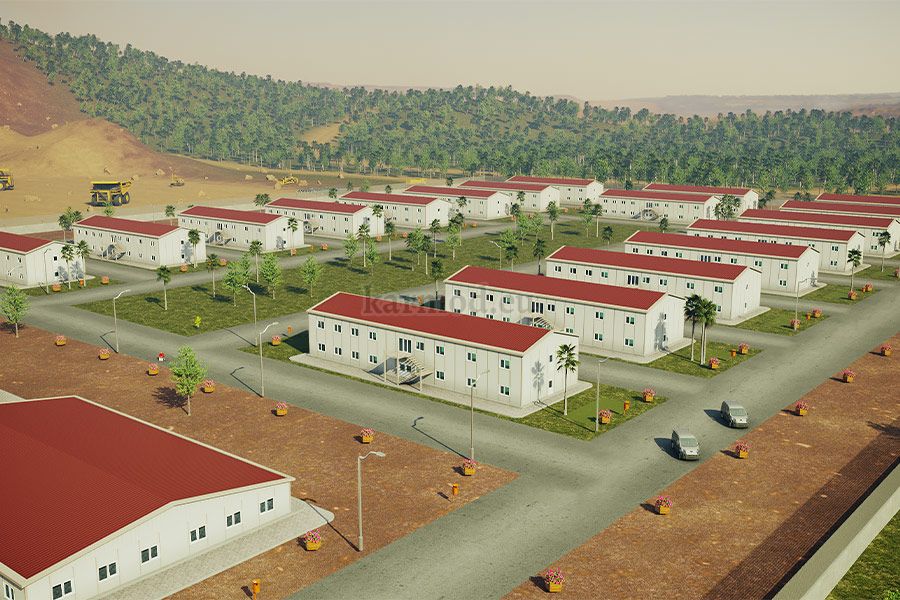 The offering culminates with the unique proposition of Zambia mining camp for sale, allowing ownership and ensuring a long-term, secure, and profitable investment in the heart of Zambia's bustling mining landscape. This unmatched offer sets the stage for sustainable and prosperous mining operations, backed by the trusted excellence of Karmod, a name synonymous with quality, reliability, and innovation.
Dive into this exclusive opportunity and own your Zambia mining camp now, securing not just a piece of land and structures but ensuring a foothold in the thriving world of mining with the assurance of Karmod's unwavering support, expertise, and commitment to your success. The path to robust and flourishing mining operations in Zambia begins with Karmod, your trusted partner in excellence, innovation, and unmatched quality in mining camp solutions. Your golden opportunity beckons; seize it with Karmod!
Luxurious Mining Camp Accommodation in Zambia
In Zambia's rich mining terrain, Karmod transcends expectations by delivering not just functional but also luxurious mining camp accommodation. Recognizing the imperative for comfortable and conducive living spaces for miners and staff, Karmod's accommodations epitomize comfort, luxury, and practicality, seamlessly blended to create an unparalleled living experience. Amidst Zambia's diverse and dynamic landscape, Karmod guarantees mining camp accommodations that are robust yet refined, ensuring the well-being and satisfaction of its occupants, which is paramount for optimal productivity and morale.
Each unit echoes Karmod's commitment to high-quality materials, modern design, and superior craftsmanship. The exquisite interiors and thoughtfully planned spaces ensure the utmost comfort, while the sturdy construction guarantees longevity and durability, essential in Zambia's varying climatic conditions. This holistic approach to luxurious mining camp accommodation in Zambia sets Karmod distinctly apart, underlining its position as a leader in the industry.
Masterful Construction of Zambia Mining Camp Buildings
Navigating the intricate demands of Zambia's mining industry, Karmod emerges as the beacon of masterful construction of Zambia mining camp buildings. Beyond the conventional, Karmod's buildings showcase a harmonious blend of cutting-edge technology, innovative design, and robust construction, ensuring every building is not just a structure but a masterpiece of engineering and design.
Karmod takes pride in its seasoned team of architects, engineers, and construction professionals who bring to life mining camp buildings that are not only functional and compliant with all safety standards but also aesthetically pleasing and environmentally responsible. The meticulous attention to every aspect from foundation to finishes underlines Karmod's unwavering commitment to excellence in the construction of Zambia mining camp buildings.
With Karmod, you are not just investing in buildings; you are securing a partnership that values quality, integrity, and innovation, ensuring your mining operations in Zambia are supported by structures that stand the test of time, weather, and operational demands. Entrust your mining camp building needs to Karmod, where every construction is a testament to masterful craftsmanship, enduring quality, and operational excellence.
Elevate Your Expectations with Karmod's Mining Camp Design in Zambia
Elevate your expectations with Karmod's peerless mining camp design in Zambia, where innovation meets unmatched functionality and style. In the bustling mining sector of Zambia, Karmod stands out with its unique approach to creating mining camps that are not only built to withstand the test of time and elements but also designed with utmost consideration for comfort, efficiency, and aesthetics.
Innovation in Every Design: With Karmod, experience a fresh perspective on mining camp design that ingeniously integrates cutting-edge technology, ensuring every modular camp is equipped with state-of-the-art facilities and features.
Harmonious Blend of Function and Comfort: Karmod's mining camp designs in Zambia prioritize not just operational functionality but also the comfort and well-being of every occupant, ensuring a conducive and comfortable living and working environment.
Environmentally Responsible: Beyond the visible, Karmod's mining camp designs showcase a commitment to environmental sustainability, ensuring every project contributes positively to Zambia's precious ecosystem.
Indeed, with Karmod's exceptional mining camp design in Zambia, anticipate a remarkable elevation in standards, aligning with global benchmarks and exceeding expectations.
Unmatched Excellence: Karmod, Your Premier Choice for Zambia Mines
Embrace unmatched excellence with Karmod, your premier choice for Zambia mines. With an unwavering commitment to delivering only the best, Karmod has established itself as a trusted partner for mining operations in Zambia, consistently offering solutions that are not just excellent but also revolutionary.
Holistic Solutions: Karmod provides comprehensive solutions for Zambia mines, from impeccable mining camp buildings to proficient management and operations support, ensuring every need is met with precision and expertise.
World-Class Standards: Immerse in the assurance of world-class standards with Karmod's offerings, ensuring every aspect from materials, construction, and finished output stands proudly on the global stage.
Reliable Partnership: With Karmod, secure a reliable partnership that stands by you in every step, ensuring your mining operations in Zambia flourish seamlessly with the robust support of exceptional structures and services.
Navigate the demanding terrain of Zambia's mining sector with the unmatched excellence of Karmod, your steadfast ally ensuring success, sustainability, and superior satisfaction in every endeavor.